August Alsina is an American singer-songwriter who is best known for his 2013 song "I Luv This Sh*t" with Trinidad James.
He released his debut album "Testimony" in 2014.
Biography
He was born on September 3, 1992, in New Orleans, Louisiana, USA, as August Anthony Alsina Jr.
On June 4, 2007, Alsina started his self entitled YouTube channel at age 14. The channel has almost 1 billion views and more than 2.37 million subscribers.
In April 2012, August released his first mixtape, titled – "The Product."
On September 5, 2012, Alsina started his VEVO YouTube channel. It has over 715 million views.
On August 20, 2013, his debut EP 'Downtown: Life Under the Gun' was released via Def Jam Recordings and Radio Killa Records.
In April 2014, the ­rising R&B star released his debut studio album called – "Testimony" via Def Jam Recordings.
The album features guest appearances from Trinidad James, Jeezy, Nicki Minaj, Fabolous, Rick Ross, Pusha T, Trey Songz, Rich Homie Quan, B.o.B, Yo Gotti, and Chris Brown.
"Testimony" sold over 67,000 copies in its first week of release. It debuted at number 2 on the Billboard 200.
Also in 2014, August collapsed while on stage in New York. TMZ reported that he experienced multiple seizures. As a result, Alsina was in a coma for three days.
On December 11, 2015, he released his second album, titled – "This Thing Called Life" via Def Jam Recordings. "This Thing Called Life" sold more than 41,000 copies in its first week of release. The album debuted at number 14 on the US Billboard 200 chart.
In 2017, Alsina revealed that he suffers from an unspecified, hereditary autoimmune disease that attacks the liver. "I have a liver disease where my autoimmune system is fighting against itself," August said in a video. He continued: "Reality is I'm sick all the time."
At the end of 2018, he had become the legal guardian of his nieces Kayden, Amaiya, and Chaylin — after both their parents passed away — August's late brother, Melvin (2010), who had been engaged to Chandra (Christmas Day 2018).
In 2019, The Blast reported that Alsina was sued by the owner of his Ventura County rental since he was behind $20,000 on rent.
In July 2019, the R&B singer was hospitalized after losing his ability to walk. "I couldn't feel my legs and my doctor ended up admitting me into the hospital," he told his fans on Instagram. Alsina added: "My autoimmune disease is raging, but I'm fighting this thing & on my mission to shake back & be able to make it up to you!"
On June 26, 2020, he released his third album, entitled – "The Product III: State of Emergency" via Shake the World.
It debuted at number 48 on the US Billboard 200. The album features guest appearances from Yo Gotti, Tink, Lil Wayne, Juicy J, and Darrel Walls.
READ MORE: What is the net worth of Kash Doll?
Girlfriend
In 2014, August has been romantically linked to Analicia Chaves, a model and Instagram sensation.
In September 2015, it was reported that August Alsina is dating Miracle Watts, an American entrepreneur who founded a beauty line – "The Miracle Lash." However, Alsina said during a 2015 interview: "I actually don't have a girlfriend. I'm single, but Miracle – she's a beautiful girl."
In July 2020, Alsina has claimed he had a love affair with Jada Pinkett Smith. He also said that her husband, Will Smith, gave his blessing.
"I sat down with Will [Smith] and had a conversation due to the transformation from their marriage to life partnership… he gave me his blessing," August told The Breakfast Club's Angela Yee.
Will Smith and Jada Pinkett Smith were married since 1997. "We refer to ourselves as life partners, where you get into that space where you realize you are literally with somebody for the rest of your life," Will Smith told BET in 2018.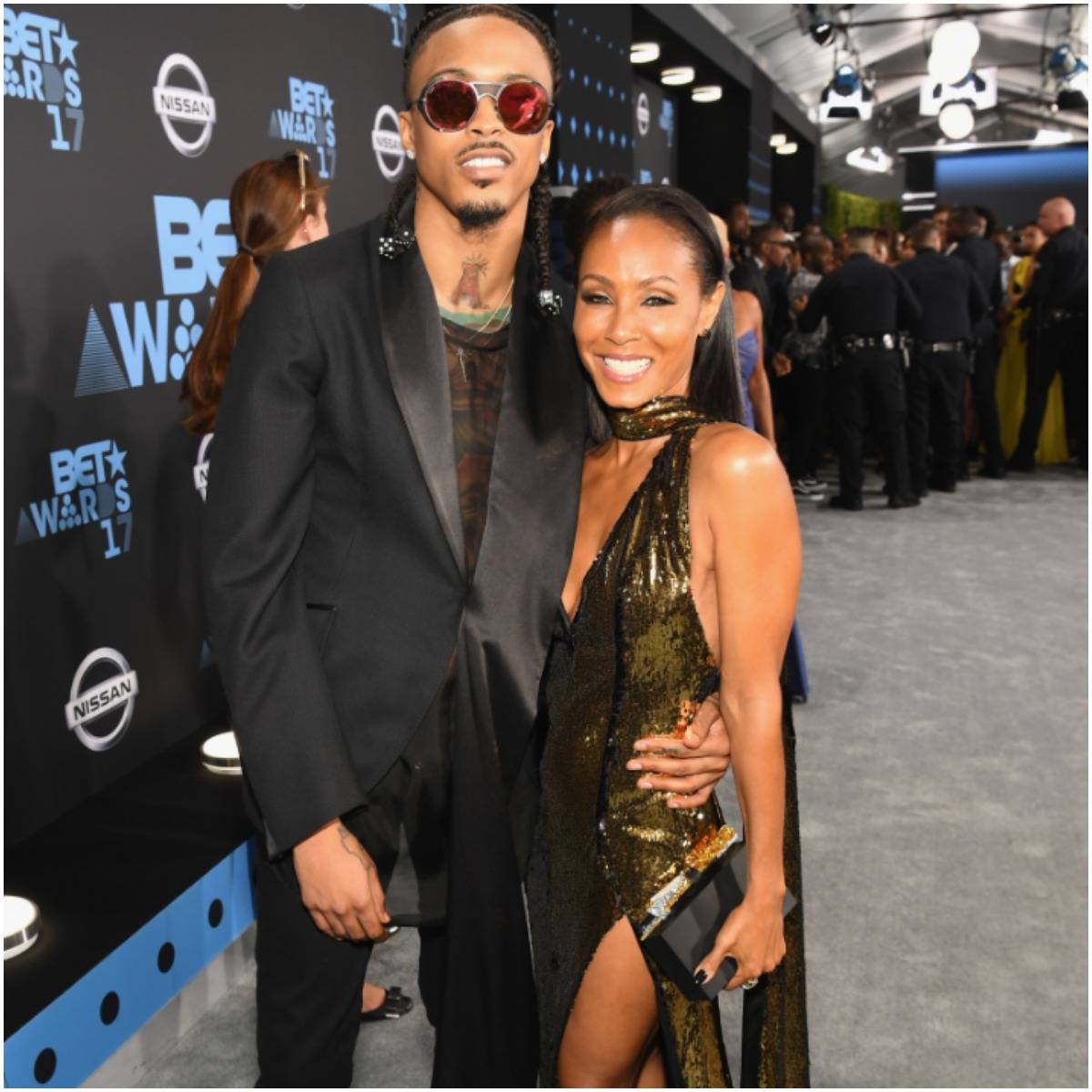 Alsina also revealed: "I totally gave myself to that relationship for years of my life and I truly and really, really, deeply loved and have a ton of love for her."
READ MORE: Who is Snow Tha Product's girlfriend?
Note – Alsina first met Jada at a festival through her son Jaden in 2015. In 2017, August and Jada attended the BET Awards together.
The reps for Pinkett Smith say August's claims are "absolutely not true."
During a July 2020 episode of the Facebook Watch talk show Red Table Talk, Pinkett Smith said to her husband that she did have a romantic relationship with August when she and Will were separated.
"I got into a different kind of entanglement with August," Pinkett Smith also said during Red Table Talk.
On July 19, 2020, August and Rick Ross released a song titled "Entanglements" in which Alsina sings:
"The definition of entanglement
It's when you're tangled in the sheets."
READ MORE: CashMoneyAP Net Worth
Height
Alsina is 5′ 11½" (1.82 m) tall.
August Alsina – Net Worth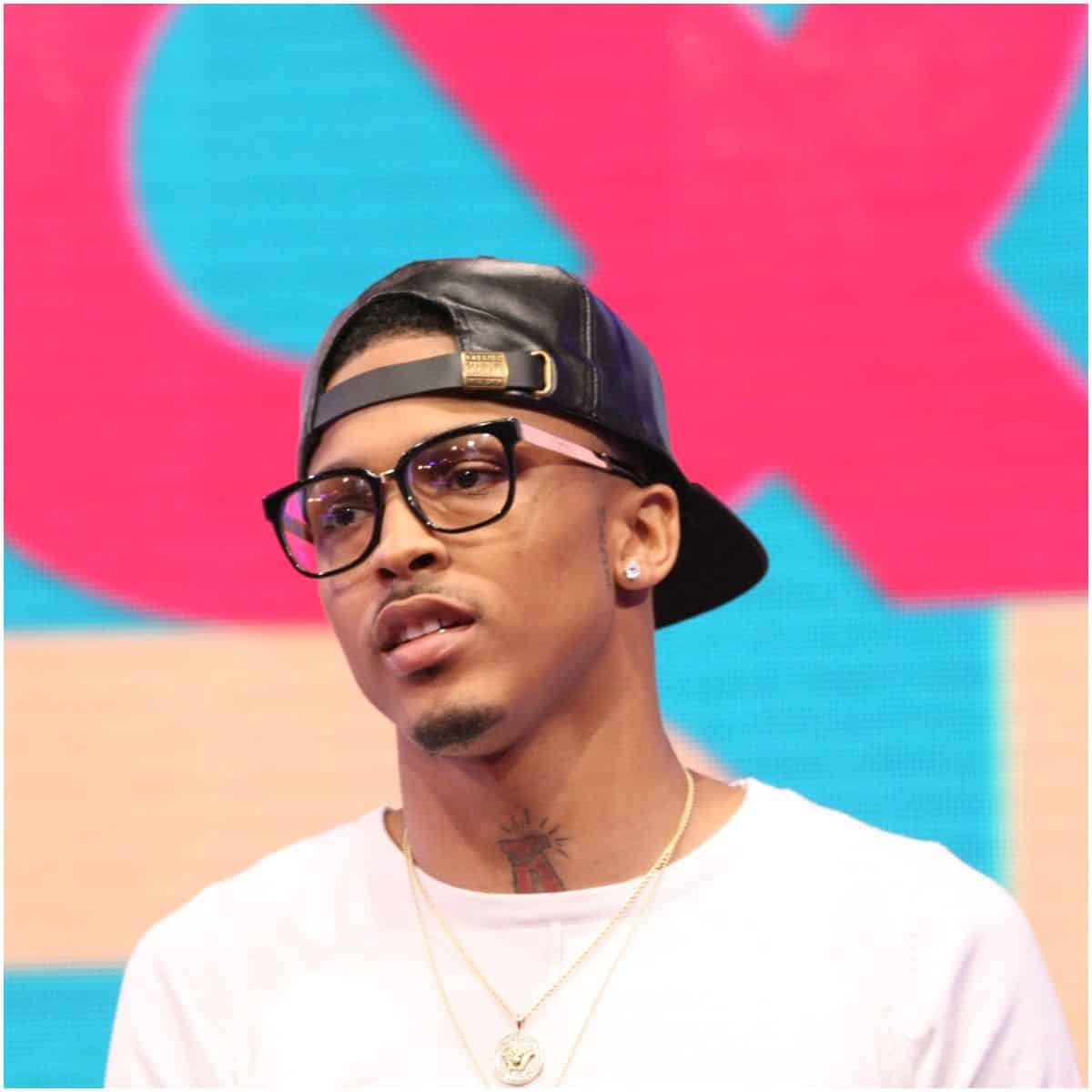 Alsina earned most of his wealth from releasing three studio albums (The Product III: State of Emergency, This Thing Called Life, and Testimony). In addition, August makes money from ads on his YouTube channels (over $3.4 million, without state taxes).
Therefore, rapper August Alsina has an estimated net worth of $5 million.
Featured image source – © Guliver / Getty Images.
READ THIS NEXT: Who is Claudette Rogers Robinson?