List of 11 Celebrities With Big Ears:
#1 Courteney Cox
She is an American producer, actress, and director. Courteney's big break came when she was cast in the Bruce Springsteen video "Dancing in the Dark," by Brian De Palma.
Cox is best known for her role as Monica Geller on the sitcom Friends. Courteney also played in "Cougar Town" and "Scream."
#2 Barack Obama
He served as the 44th President of the US. First elected to the presidency in 2008, Obama won a 2nd term in 2012.
As a state senator, Barack notably went on record as an opponent of President George W. Bush's push to war with Iraq.
During the launch of stopbullying.gov, Barack Obama revealed that he was bullied as a kid due to the size of his ears and his name.
#3 Jim Carrey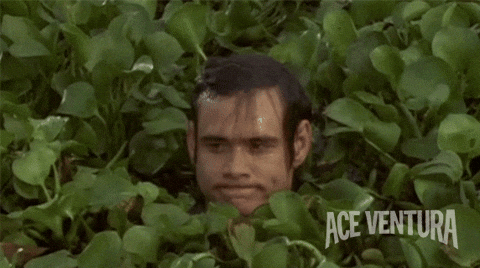 He is a Canadian-American actor, impressionist, comedian, screenwriter, producer, musician, and painter. Leading roles in "Dumb and Dumber," "Ace Ventura: Pet Detective," and "The Mask" established Carrey as a top comedy actor.
Additionally, he took a successful dramatic turn in Peter Weir's The Truman Show (1998) as Truman Burbank, for which he won a Golden Globe award for Best Actor.
Jim Carrey is also known for his energetic slapstick performances and big ears.
#4 Richard Belzer
He is an American author, stand-up comedian, and actor who is best known for his role as a DA Investigator, whom he has portrayed as a cast member on the "Law & Order: Special Victims Unit" and NBC police drama "Homicide: Life on the Street."
Belzer was also a regular on The Flash as a news reporter and anchor.
"Richard Belzer's ears are so big, I want to crawl inside and take a nap." – tweeted Ian Hultquist, an American musician and composer who is best known for being a founding member of the band "Passion Pit."
#5 Will Smith
He is an American producer, actor, rapper, comedian, and songwriter.
Smith starred on:
Ali;
Bad Boys;
Men in Black;
I Am Legend;
Independence Day;
The Fresh Prince of Bel-Air.
Will has been nominated for 2 Academy Awards, 5 Golden Globe Awards, and has won 4 Grammy Awards.
There are rumors that Will Smith got plastic surgery to have his ears pinned back.
#6 Leonard Nimoy
He was an American film director, actor, photographer, singer, author, and songwriter who was best known for his role as Spock of the Star Trek franchise, a character he portrayed from a pilot episode shot in late 1964 to his last film performance in 2013.
In 2014, Leonard Nimoy tweeted – `Ear jokes. Years ago at a Hollywood party. Someone whispered in my ear, "I recognize you, you had your ears fixed". It was John Wayne. LLAP`
On February 27, 2015, Nimoy died in Bel Air, Los Angeles, California, of end-stage chronic obstructive pulmonary disease (a chronic inflammatory lung disease). He was 83.
#7 Robert De Niro
He is an American actor, who became popular playing the roles of Mafia leaders and gangsters in numerous films.
Following The Godfather, Part II, he worked with some of cinema's most renowned directors in films like:
Michael Cimino's The Deer Hunter (1978);
Elia Kazan's The Last Tycoon (1976);
Bernardo Bertolucci's 1900 (1976).
In 2011, De Niro was awarded the Golden Globe for his contribution to the development of world cinema.
in 2012, the actor delivered an excellent performance for the movie "Silver Linings Playbook," for which De Niro won an Academy Award nomination.
#8 Stephen Colbert
He is an American writer, comedian, actor, producer, and television host who is best known for hosting the satirical Comedy Central program "The Colbert Report."
His other notable credits include:
providing the voice of Ace in Robert Smigel's "Ambiguously Gay Duo;"
writing for Saturday Night Live (1975);
serving as both cast member and writer on The Dana Carvey Show (1996).
Stephen is also known for having a right ear which sticks out at a different angle from his left one.
#9 Cate Blanchett
She is an Australian theatre director and actress who is best known for her role as the elf queen Galadriel in The Lord of the Rings trilogy, the film adaptations of J.R.R. Tolkien's epic fantasy.
In 2005, she earned an Academy Award for best supporting actress in the Howard Hughes biopic "The Aviator" as Katharine Hepburn. In 2018, Blanchett was ranked among the highest-paid actresses in the world.
Blanchett has also received many accolades and international acclaim for her work, including:
three Screen Actors Guild Awards;
six AACTA Awards;
three BAFTA Awards;
three Golden Globe Awards;
two Academy Awards.
Her ears are big, and she wears her hair scraped back in a non-dom.
#10 Nigella Lawson
She is an English broadcaster, television personality, journalist, gourmet, and food writer who has written several books, including:
Nigella Kitchen: Recipes From the Heart of the Home;
Feast: Food to Celebrate Life;
How to Be a Domestic Goddess: Baking and the Art of Comfort Cooking (for which Nigella was named Author of the Year by the British Book Awards).
While some resort to surgery, many, like Nigella Lawson, choose to hide their ears away. During an interview, she said:
"I'd love to change my hairstyle or wear my hair up but my ears are too big."
#11 Daniel Craig
He is an English actor who has taken on different types of roles, however, he is best known for his popular incarnation of James Bond in films like "Quantum of Solace," "Skyfall," and "Spectre."
Craig began his career in Hollywood with a role in "Lara Croft: Tomb Raider" as Alex West.
Over the years, Daniel has been nominated a few times to prestigious awards out of which he won in the category of Best Actor at:
Critics' Choice Awards;
Sant Jordi Awards;
Evening Standard British Film Awards;
Empire Awards;
London Film Critics Circle Awards;
British Independent Film Awards;
Edinburgh International Film Festival Award.
"Sam, I need to see this twice because the first time I'm going to be watching it going: 'My ears are really f***ing sticking out! My God! F***ing hell.' " – Daniel Craig told director Sam Mendes.
References

https://www.whitehouse.gov/about-the-white-house/presidents/barack-obama/
https://www.history.com/topics/us-presidents/barack-obama
https://www.biography.com/people/daniel-craig-201264