Till Lindemann is a German singer and the lead vocalist of the metal band Rammstein, the group known for songs like – Links 2 3 4, Engel, Du hast, Sonne, and Deutschland.
One of his signature mannerisms is to partially squat and pound his fist onto his thigh to the beat of the riff.
Biography
He was born on January 4, 1963, in Wendisch-Rambow, Mecklenburg-Vorpommern, Germany.
Till has one sister, six years younger than him.
His mother, Brigitte "Gitta" Lindemann, is a writer who has co-written at least one book. His father, Werner Lindemann, was a children's poet.
His parents divorced in 1975.
At the age of 11, Lindemann was sent to a sports school at the Rostock Sports Club, where he was trained as a swimmer. He once said:
"I never liked the sport school actually, it was very intense. But as a child, you don't object."
In 1978, Lindemann participated in the European Junior Swimming Championships and finished 7th in the 1500m event.
His father died in November of 1992. Werner Lindemann was buried in the grounds of a church near Wendisch-Rambow.
First Arsch
In 1986, he started to play drums for the rock band – "First Arsch."
In November 1992, First Arsch released their debut album, named – "Saddle Up."
Rammstein
Rammstein was formed in 1994. The group has a six-man lineup:
keyboardist Christian "Flake" Lorenz;
drummer Christoph Schneider;
bassist Oliver Riedel;
rhythm guitarist Paul Landers;
lead guitarist Richard Z. Kruspe;
lead vocalist Till Lindemann.
The band took their name (adding an "m") from the location of a German tragedy where 80 people were hurt and killed as the result of a crash during a US Air Force flight show.
In 1995, they released their debut album – "Herzeleid."
On August 25, 1997, Rammstein released their second album, called – "Sehnsucht." The album debuted at No. 1 in Germany.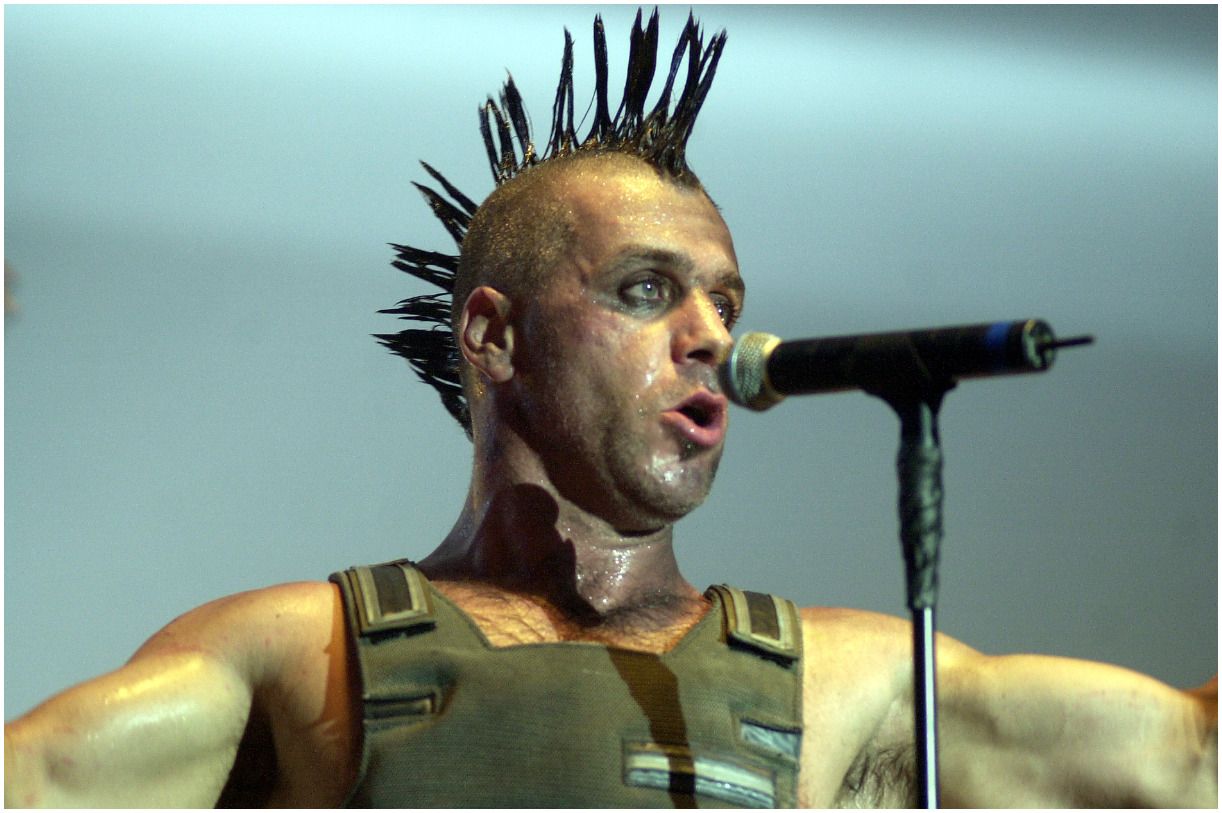 On April 2, 2001, they released another album – "Mutter." The album was released through Motor Music. The lead single, "Sonne," reached No. 2 in Germany. In 2005, Mutter was ranked number 324 in Rock Hard magazine's book of The 500 Greatest Rock & Metal Albums of All Time.
On September 27, 2004, the group released their 4th album, named – "Reise, Reise." The album was released through Universal Music. As of February 2006 Reise, Reise has shipped more than 1.5 million copies globally.
On October 28, 2005, Rammstein released the fifth album, titled – "Rosenrot." As of February 2006, it has shipped over one million copies worldwide.
On October 16, 2009, they released their sixth album – "Liebe ist für alle da." The album was released through Universal Music in Europe.
On March 22, 2012, Rammstein (minus Lindemann) performed "The Beautiful People" with Marilyn Manson.
On May 17, 2019, the band released its seventh studio album. It was released through Universal Music. The album was their first studio album in 10 years. On May 28, 2019, the band released their 3rd single and music video from the album, named "Ausländer."
YouTube
The band has a YouTube channel with over 5.14 million subscribers and more than 2.7 billion views.
Controversy
In 2019, Till allegedly got into an argument with a guest at the Bayerischer Hof luxury hotel in Munich. The alleged victim insulted a female companion of the singer before the assault.
After the incident, his ex-girlfriend – Sophia Thomalla, said:
"Till is the most polite person I know. I have no idea what happened to upset him. But if he snapped, his reaction was justified."
Books
In November 2002, he released a poetry book named – "Messer." The book consists of 54 poems compiled by Gert Hof – Rammstein's pyro-designer for seven years.
In 2013, Till released his second poetry book, titled – "In stillen Nächten." Till commented on the poetry, confessing:
"The vast majority of my poems could have been written a few hundred years earlier."
Wife
Till Lindemann married to Anja Köseling in 1985. Till was previously married to a woman named Marieke.
Girlfriend
From April 2011 to November 2015, Till Lindemann was in a relationship with Sophia Thomalla, an actress and model who was ranked as the 3rd sexiest woman by FHM in 2010.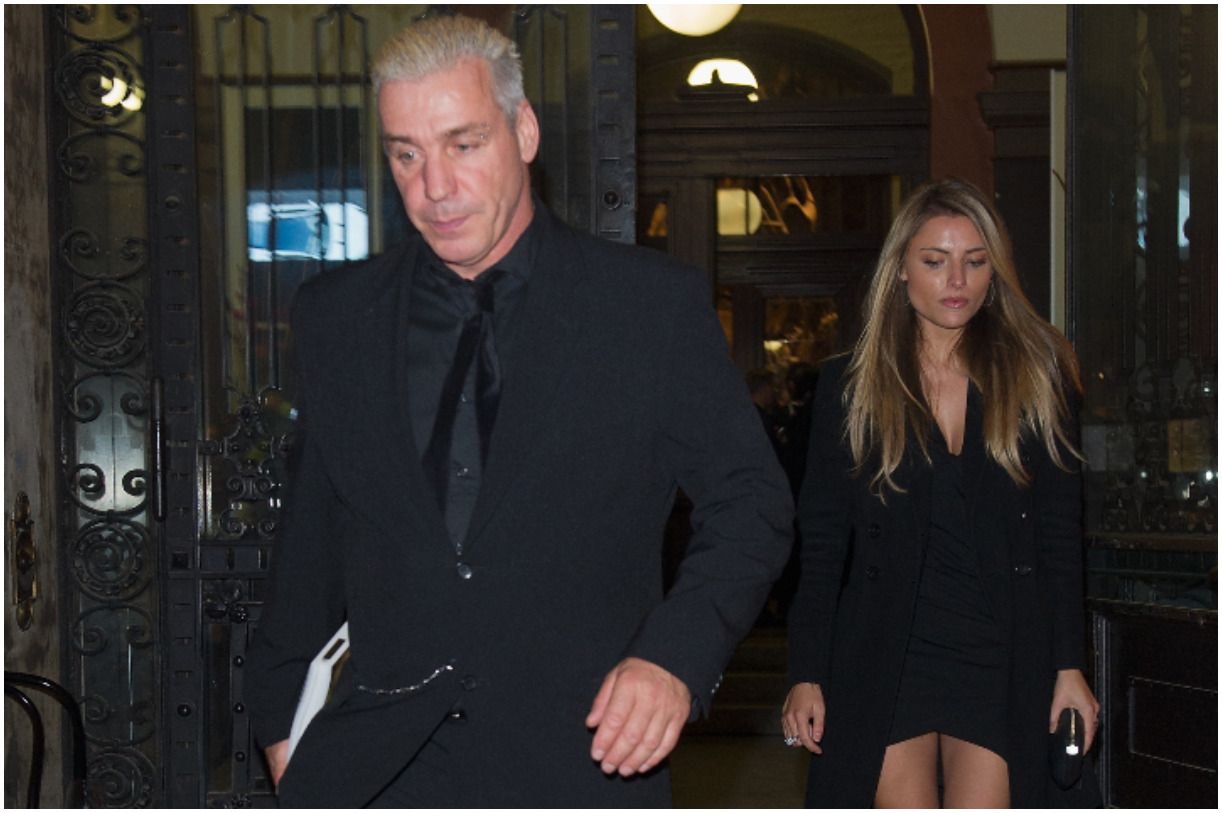 Sophia has also posed for Playboy Germany. In the same year, Thomalla won the title of Dancing Star on Let's Dance with Massimo Sinato. Additionally, she portrayed Nicole Schneider in the series Mountain Medic.
According to reports, Till is currently in a romantic relationship with Svetlana Loboda, a Ukrainian composer and singer who represented Ukraine in the Eurovision Song Contest. In 2008, Loboda released the album Ne Macho ("Not macho").
Children
Lindemann has two daughters – Nele from his first marriage and Marie Louise (born in 1993) from his relationship with Anja Koesling.
READ MORE: Porter Wagoner Net Worth
Height
Till is 6′ 0¾" (1.85 m) tall.
Quotes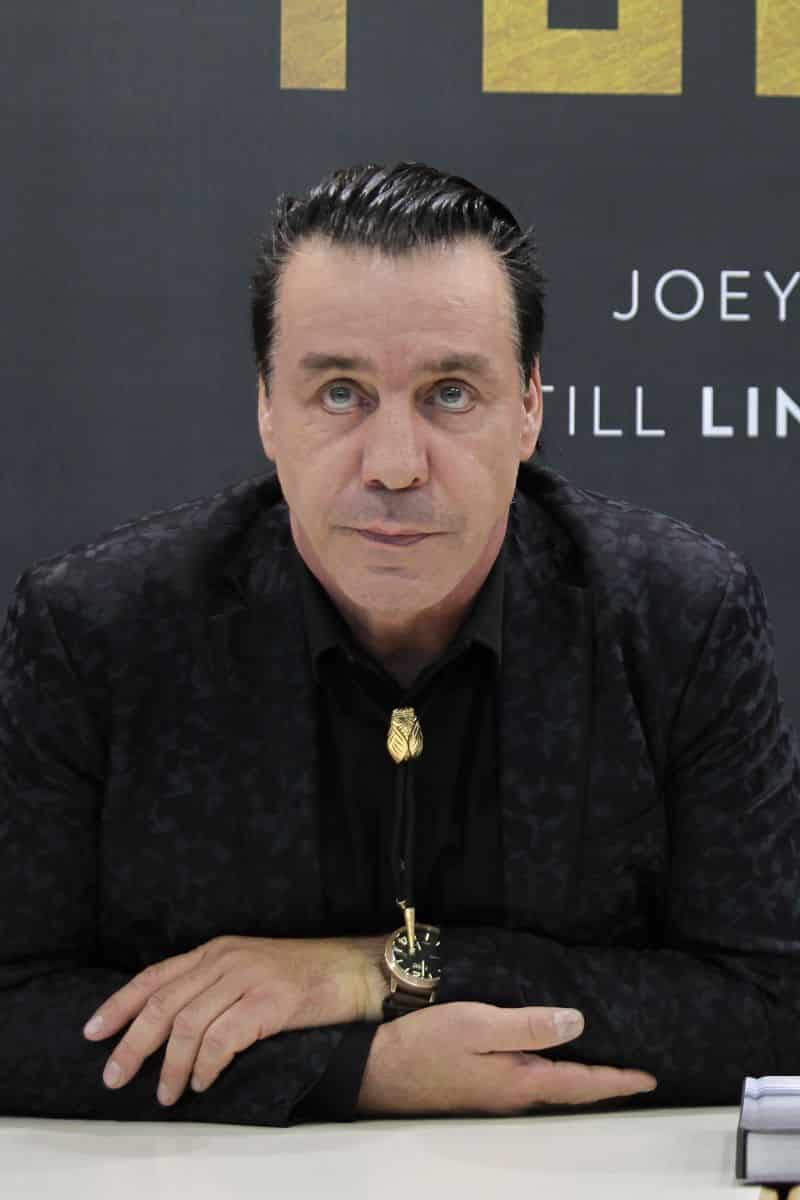 "When things aren't going well, you just go inside and get a glass of travel preserves for your soul, open it and fill up on it."
"There are three types of fire: Fire of the mind, fire of the heart, and just fire."
"When I was an adolescent, I was obsessed with having many commercial things, cars, clothes, stupid things."
"Art It does really, really good when someone understands your art."
"Love is like a flower, even the most beautiful kind dies."
READ MORE: Who is Ezra Koenig dating?
Trivia
Till is good friends with Owen Hargreaves, a former footballer who played for Bayern Munich and Manchester United.
He appeared on Knorkator's music video to the song Du nich.
Lindemann refused to do military service and almost went to prison for this.
Till has stated that he is an atheist.
Before starting his musical career, Lindemann worked as a basket weaver, a peat cutter, a gallery technician, and an apprentice carpenter.
He provides vocals for the track Helden on the Apocalyptica album Worlds Collide.
Till is qualified as a pyrotechnician.
In 1998, during Rammstein's tour in the United States, Lindemann was arrested for lewd conduct performed during their concert.
His last name is misspelled as "Lindermann" on the US version of the group's "Sehnsucht" album.
READ MORE: Lee Joon-kyung Net Worth
Till Lindemann – Net Worth
Lindemann earned most of his wealth from being the lead singer of Rammstein.
The band has sold more than 45 million records worldwide. Apart from his musical career, Till is also a poet.
Therefore, German singer Till Lindemann has an estimated net worth of $10 million.
Featured image source – © Guliver / Getty Images.
READ THIS NEXT: Who is David Allan Coe?
References

https://www.loudersound.com/features/till-lindemann-licence-to-till
https://www.nme.com/listen-to-rammstein-singers-new-lindemann-song-steh
https://www.dw.com/en/rammstein-singer-till-lindemann-releases-solo-single