ATown is an Instagram celebrity who is famous for what he calls his birdcall. ATown has accumulated a number of celebrity friends, like – Meek Mill (an American activist and rapper who has embarked on his music career as a battle rapper) and Snoop Dogg.
Biography
ATown was born as Allen Sherrod on June 5, 1993, in Philadelphia, Pennsylvania.
In 2008, he created a YouTube channel. ATown said during an interview:
"I started on YouTube and somebody started recording me and I said I was sexy as s**t; which I am."
He also said:
"Why do you think that the song sounds so good. It's because of my voice on the chorus."
ATown also created his Instagram account, called -"atown_0705official." He has over 892,000 followers.
His Instagram videos typically depict him and his big brother hanging with – Chris Brown (an American singer and actor who signed with Jive Records in 2004), Rick Ross, Snoop Dogg and more.
With 892,000 Instagram followers and counting, ATown has been traveling all over the US and making paid appearances in different clubs.
Manager
ATown's manager was Snacks, his brother.
Robbed
ATown and his mom posted a video on Instagram where they revealed that his former manager – Snacks – stole all of his money. Interestingly, his brother even sold ATown's Instagram account to Kicktronics for around $15,000 dollars.
READ MORE: What is Robert Jeffress' salary?
Trivia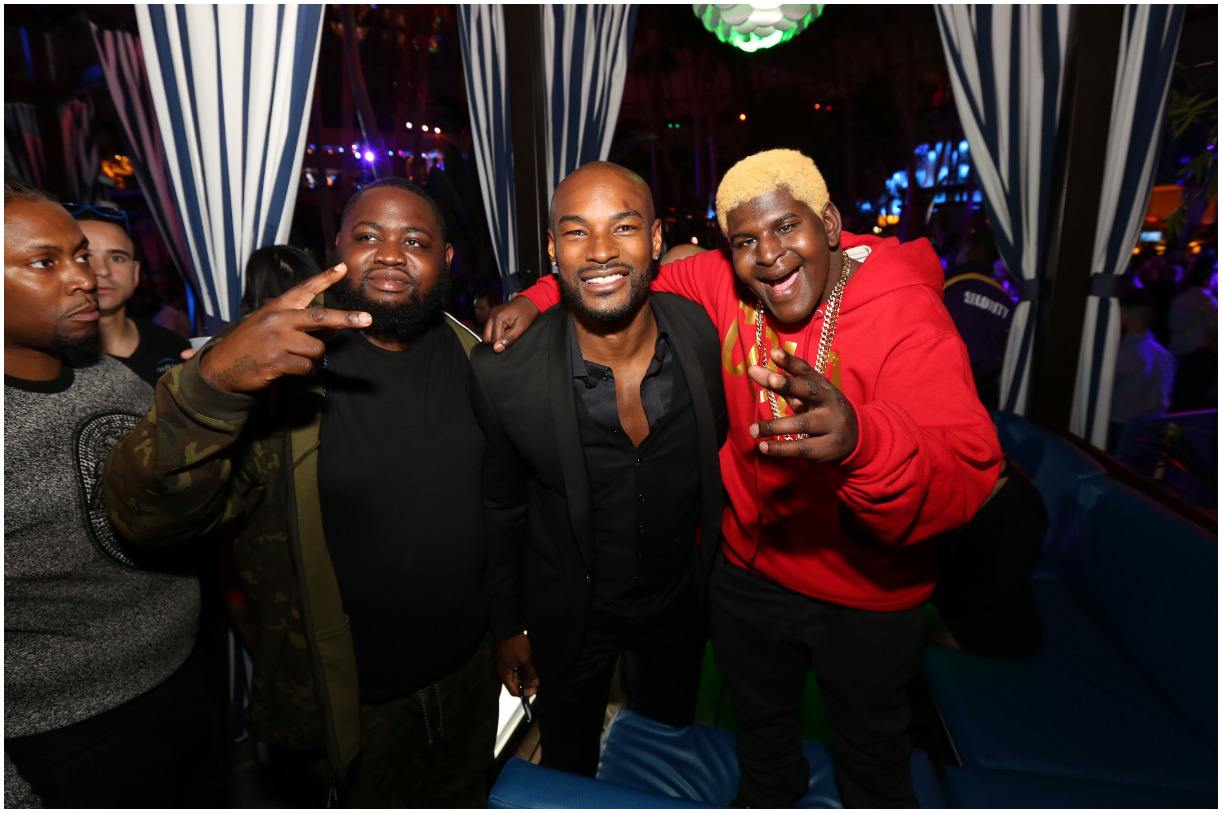 When ATown visited Southwest Leadership Academy Charter School in Philadelphia, he sang his "birdcall," even getting the student's grades 5 to 8 to join in the musical fun.
He enjoys watching cartoons and movies and counts Scarface (a 1983 American crime film written by Oliver Stone and directed by Brian De Palma) as his favorite flick. ATown even said:
"That's a back in the day movie. And Get Rich or Die Trying."
READ MORE: Biography of Ana Maria Polo
ATown – Net Worth
ATown earns most of his income from paid appearances hosting at different clubs, sponsors, and advertisements on his YouTube channel.
Even in the present day, earnings on YouTube are difficult to calculate since they depend on so many things, but, on average, 1,000,000 views on YouTube bring close to $2000. Keeping this in mind, ATown has an estimated net worth of $0.2 million.
READ THIS NEXT: Who is Cathy Mitchell?
Featured image source – © Guliver / Getty Images.
Reference

https://www.youtube.com/channel/UCL_YgvyFNQ7QXh6uV9ug0vQ