What is Bakhar Nabieva's net worth?
Introduction
Bakhar Nabieva is known to her 3 million plus Instagram fans as "Miss Iron Bum", and it's easy to see why.
The Azerbaijani fitness model and trainer has become internet famous for her killer legs and incredible physique.
For muscle mass, streamlining, and build, she is one of the most followed powerlifters and fitness models on the planet.
Some fans, especially those who have been following her over the past few years, might remember Nabieva from the days when she wore all-black contact lenses.
Combined with her intense—and extensive—tattoos, she definitely had a very unique look. Nabieva has retired the demonic looking contact lenses for now.
From a skinny girl that got bullied for her legs to one of the most influential weightlifting powerhouses in the US, Bakhar Nabieva has come a long, long way.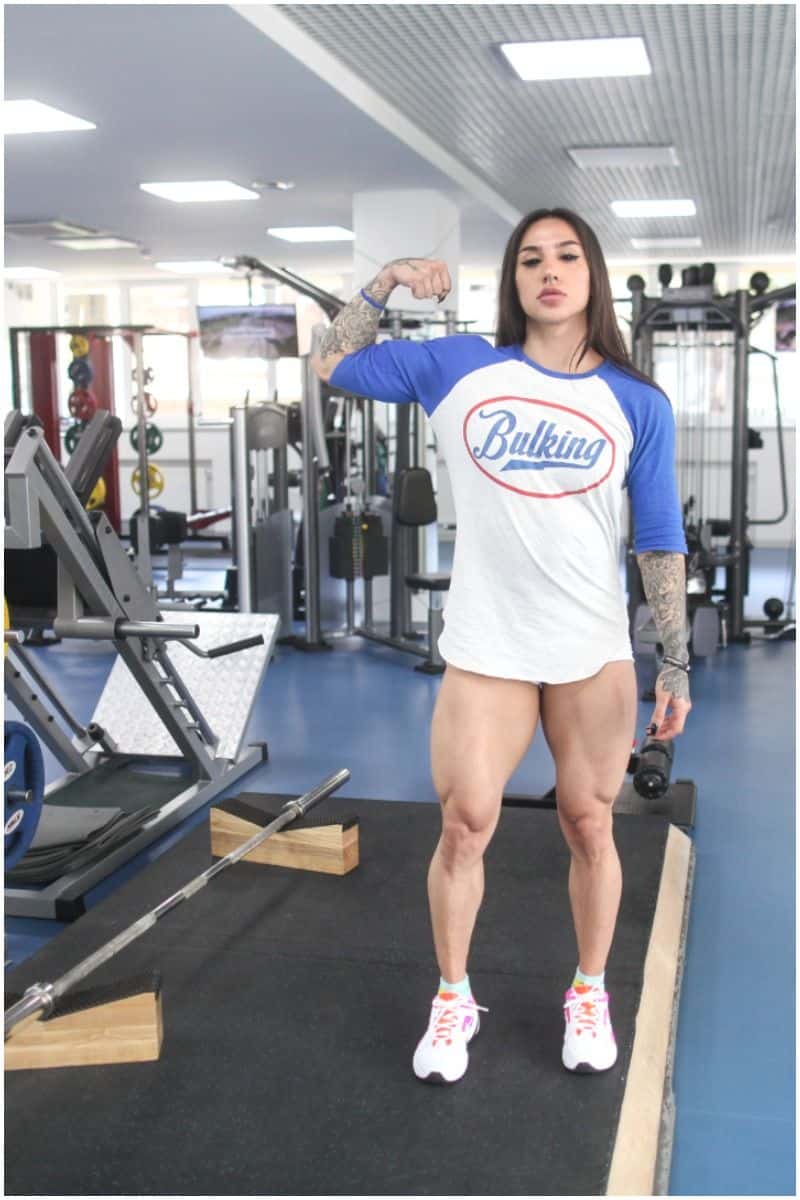 Crafting the physique she's got wasn't easy for her, either—it took years of dedication, hard work, and self-discipline.
So we know that Nabieva checks the boxes for all those qualities—but what else do we know about her?
Read on to find out.
The Origin Story
Bakhar Nabieva was born on April 8, 1994, in Mingachevir, Azerbaijan.
She has an older sister, and when Bakhar was 6 years old, her parents packed them both up and moved the entire family to Dnipro.
As a kid, Nabieva describes herself as "very skinny, [I] had thin legs" which caused her to get bullied by other kids in her class.
While Bakhar didn't understand why kids made fun of her because of something as trivial as her legs, it still made school hard.
Living in Ukraine, Bakhar says everything started coming together for her.
She enrolled at school, and then at college, began her fitness journey, and started building the foundations of her future empire.
Nabieva eventually moved to Miami, Florida, to pursue even more opportunities to grow her brand and develop her career as an influencer.
Bakhar Nabieva is currently living the bachelorette lifestyle in Miami, with her dog, Blu.
Building Her Body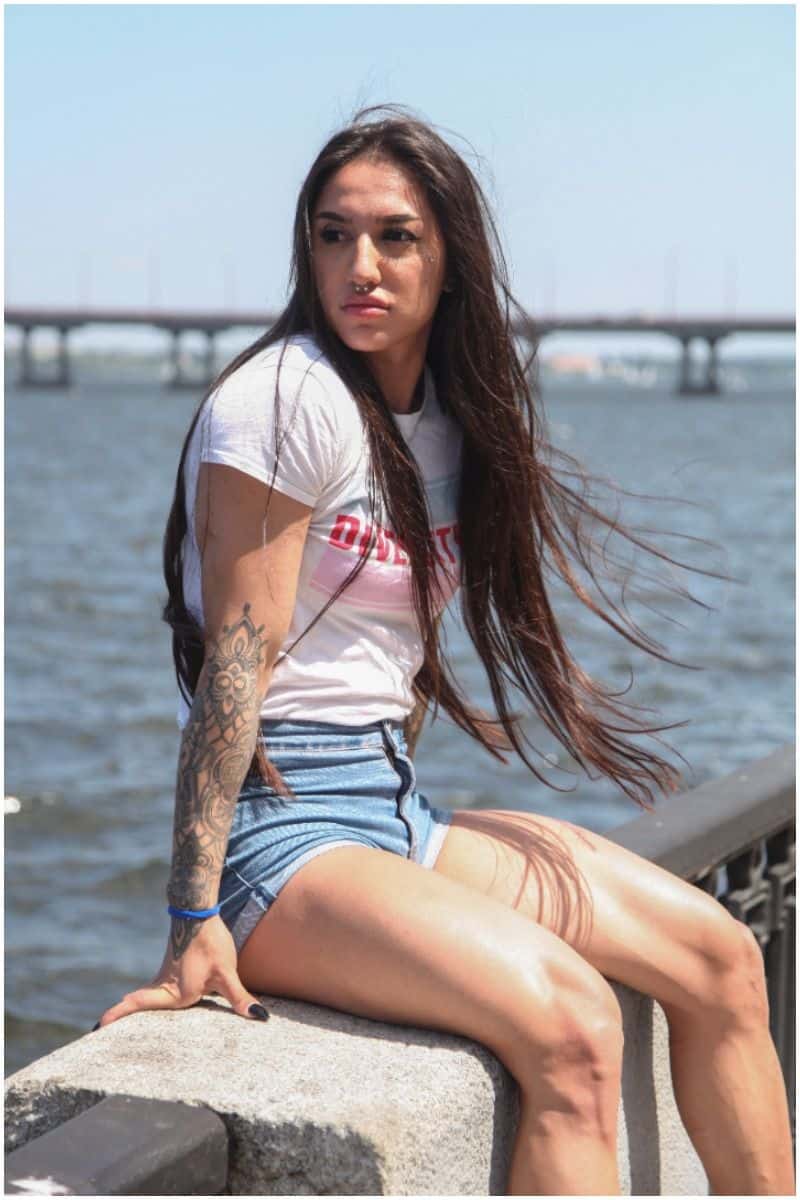 Tired of being bullied about her skinny body, and excited about an opportunity to start afresh and change her life, Nabieva started going to the gym as a teen.
Unfortunately, those early days at the gym didn't help.
The young fitness hopeful had no idea what to do—and nobody to show her.
She didn't know about the fundamentals of building a weight and resistance routine—how to count reps and sets (or even what reps and sets were), when to squat and when to lift, or how to build an effective routine.
Instead of getting some training, Bakhar threw herself into her own version of weight lifting.
She didn't count reps, and she worked only on the areas she had a problem with—mainly her legs.
While she might not have had any real form, she had determination—and after a few months of diligently working on her frame, Nabieva hit her stride.
She describes in a 2021 interview that one day she woke up and she could see a definition she'd never seen before.
From there, the young fitness enthusiast was firing on all cylinders—and ready to take on the next opportunity that came her way.
READ MORE: Stevie Williams Net Worth
A Competitive Spirit
That opportunity came in the form of a bikini competition.
The fitness fanatic was adamant that she wouldn't compete in a bodybuilding competition—she doesn't want to expose herself "to such torture" at this current time, and has no interest in the highly restrictive diets, and training to exhaustion.
Bikini competitions were another matter, though. And a few good placings scored her features in the UK's Daily Star and Mirror publications.
Alongside the bikini competitions and newspaper features, Nabieva was posting sporadically to her social media accounts.
That combo caught the eye of some big time sponsors.
Nabieva signed a contract with Dragon Pharma in 2020, and made the move to Miami not long after.
She crafts killer workout routines and promotes supplements and apparel for Dragon Pharma—a Florida-based company with a focus on quality supplementation and transparent, effective products.
Bakhar remains the face of the company and often appears in videos and interviews on the brand's YouTube channel.
Bakhar Nabieva – Net Worth
Nabieva earned most of her wealth from her work with Dragon Pharma.
Bakhar also has an OnlyFans account. Her Instagram account has over 3.7 million followers — this is another possible stream of income for Nabieva.
Therefore, Bakhar Nabieva has an estimated net worth of $1 million.
READ THIS NEXT: Who is Matthew Wolff?