David Packouz's net worth – $3 million
David Packouz is an American former arms dealer, inventor, entrepreneur, and musician.
In addition, David is an actor who is known for "War Dogs" and "War Dogs: Access Granted."
Biography
He was born on February 16, 1982, in St. Louis, Missouri, USA.
His mother is Shoshana Packouz, while his father, Kalman Packouz, is a Jewish rabbi. Packouz has eight siblings.
After high school, he became a Licensed Massage Therapist.
AEY Incorporation
Efraim Diveroli was the founder and president of AEY Incorporation, a major weapon supplying company for the United States government.
In 2005, when Packouz was 23, he joined Efraim's arms company – AEY Incorporation. Diveroli offered him the position of deputy president.
During an interview, David recalled Efraim saying:
"'I always thought you were a smart, organized guy, and I need a guy like you in my corner.'"
Despite their young age, Packouz and Diveroli were able to secure important contracts for arms supply from the United States government for the Afghan war (code name – Operation Enduring Freedom and Operation Freedom's Sentinel) during the George W. Bush administration.
Without any formal legal or business training, David still felt suited for the role in AEY Incorporation. He said:
"I was good at that. I'd been through Yeshiva, and I'm into studying very arcane documents for hours at a time."
In less than 24 months, AEY Incorporation became very successful, winning 149 weapon contracts worth $10 million.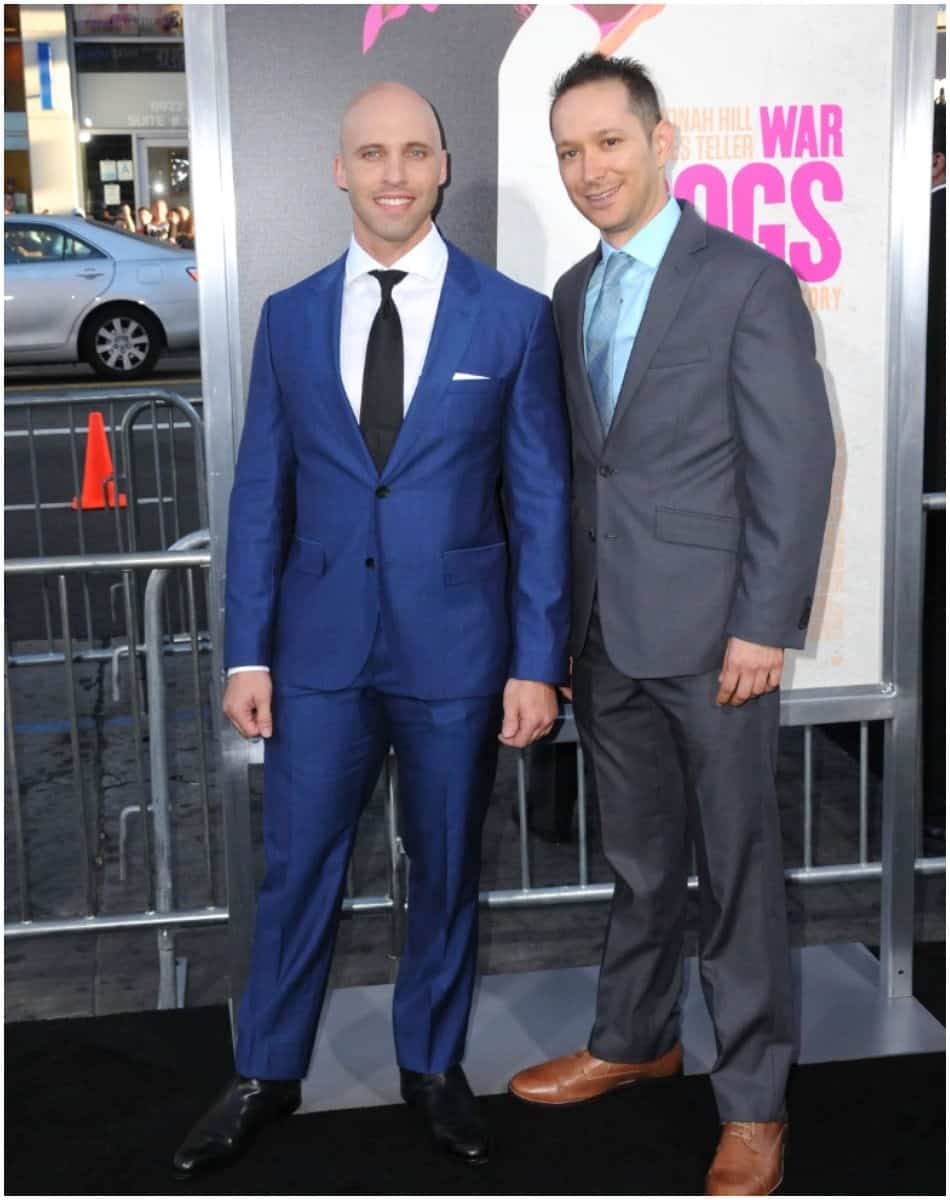 However, their big break came in 2007, when they secured a deal valued at $298 million (an amount about $50 million lower than the closest competition), including supplying the Afghan allied US-forces with:
SVD Dragunov sniper rifles (a semi-automatic sniper/designated marksman rifle that was developed in the Soviet Union and chambered in 7.62×54mmR);
100 million rounds of AK47 ammunition;
aviation rockets.
During an interview with Rolling Stone, David stated:
"Here I was dealing with matters of international security, and I was half-baked. I didn't know anything about the situation in that part of the world."
Packouz later added:
"But I was a central player in the Afghan war — and if our delivery didn't make it to Kabul, the entire strategy of building up the Afghanistan army was going to fail."
The problems came when the ammunition that AEY Incorporation had secured in Albania to fulfill the $298 million contract had initially come from China, which is violating the terms of AEY Incorporation's contract with the United States Army, which bans Chinese ammunition.
They decided to defraud the United States government by covering up the source of the ammunition by repackaging and rebranding them.
An investigation started by the US government eventually ended with David serving seven months of house arrest, whereas Diveroli received four years in federal prison. In January 2011, both pleaded guilty to one count of Conspiracy to Defraud the US under the general conspiracy statute, 18 U.S.C. § 371.
In 2005, their story was published in Guy Lawson's book – "Arms and the Dudes," that was produced in the 2016 film War Dogs. Guy Lawson is a bestselling author and award-winning investigative journalist.
After these events, AEY Incorporation received much media attention, particularly due to the young age of David and Diveroli. In addition, they wore renowned for their penchant for marijuana, earning them the epithet of "the dudes" or "the stoner arms dealers."
Note
During a House Oversight and Government Reform Committee investigation, documents were produced to show that federal agencies canceled, withdrew, or terminated at least 7 previous contracts with AEY Incorporation for late deliveries or poor quality.
For instance, AEY Incorporation had failed to perform on a variety of previous contracts, including failure to deliver 10,000 Beretta pistols to Iraq and sending potentially unsafe helmets.
War Dogs
In 2016, David was featured in the movie – "War Dogs," that also featured Bradley Cooper, Miles Teller, Ana de Armas, and Jonah Hill. David himself has a cameo role in "War Dogs" as a singer and guitarist at an elderly home.
Jonah Hill, an American actor, producer, screenwriter, director, and comedian, received a Golden Globe nomination for his performance in the film.
"War Dogs" is heavily dramatized and fictionalized and some of its events, like the duo driving through Iraq, were either based on other events or invented.
Miles Teller said that he had an easy time playing David, mostly since he could relate to him. In his words:
"With David, when the movie starts, he's completely unaware of what this business model is. David kind of acts like the audience in a way, because as Efraim is explaining it to him, the audience is beginning to understand the infrastructure of what these guys are gonna do."
Teller continued:
"David starts out kind of aimless and directionless, and that's not all that long ago [for me]. I was just really interested in the dynamic between David and Efraim and what that friendship was," Teller said, according to the Warner Bros. press site.
Efraim had no involvement in the production of War Dogs, and, based on his social media posts, Diveroli is not very enthused about the movie. Actually, Efraim has been urging followers not to see "War Dogs," but to read his memoir, entitled – "Once a Gun Runner." Diveroli wrote on his Facebook account:
"Before you read, watch, or listen to anything else about Efraim Diveroli, learn the REAL STORY."
War Dogs has a budget of $40 million. Also, the film grossed $43 million in North America and a total of $86.2 million worldwide.
READ MORE: Emma Hernan Net Worth
Singular Sound
In the current day, Packouz is the founder and CEO of a company called, Singular Sound.
"Singular Sound" is a technology company that helps musicians create better music. Through his company, David invented BeatBuddy, which raised $350,000 from Indiegogo – an American crowdfunding website.
During an interview, David declared:
"We are incredibly proud that our invention will impact the lives of young people by making them better musicians and inspiring them to continue pursuing their musical passion."
Wife
David Packouz is a married man, but he has kept his wife away from the public eye.
READ MORE: What is the net worth of Julianne Kissinger?
Daughter
Packouz has a beautiful daughter, named Amabelle Jane, who was born in February 2007.
Trivia
In 2016, his company, Singular Sound, started a philanthropic partnership with Guitars Over Guns (a non-profit organization) to provide BeatBuddy equipment to disadvantaged students.
In 2012, after allegedly agreeing to have sex with an undercover Collier County deputy for $400, David was arrested at Motel 82 in Naples, Florida.
READ MORE: Lena Miro Net Worth
David Packouz – Net Worth
Packouz earned most of his wealth from working as a deputy president at AEY Incorporation. For example, AEY signed 149 contracts with the US government, which were worth around $10 million. In addition, AEY received a contract of $298 million from the U.S, government.
After leaving AEY Incorporation, Packouz founded a music technology company, called – "Singular Sound." He also invented a guitar pedal drum machine – "BeatBuddy," which is sold for $299.
Moreover, David played in a movie, titled – "War Dogs" as well as in the documentary "War Dogs: Access Granted."
Therefore, David Packouz has an estimated net worth of $3 million.
READ THIS NEXT: Who is Tommy Caldwell?