Cedric Benson was an NFL running back who played college football for the Texas Longhorns.
In 2005, he was selected 4th overall in the 2005 NFL Draft by the Chicago Bears. On August 17, 2019, Cedric died when his motorcycle crashed with a minivan.
Biography
Benson was born on December 28, 1982, in Midland, Texas, USA.
He has a brother named Dominic.
Cedric went to Abell Junior High School in Midland, Texas.
Later, he attended Robert E. Lee High School in Midland, Texas. Benson finished his high school playing career with 8,423 rushing yards.
Cedric majored in social work and sociology from the University of Texas at Austin.
While in college, Cedric was arrested twice.
Benson finished his college career with 5,540 rushing yards to rank sixth all-time in NCAA Division I-A history.
Chicago Bears
In the 2005 NFL Draft, the Chicago Bears selected Cedric as the 4th overall selection.
On June 9, 2008, he was released by the Bears.
Cincinnati Bengals
On September 30, 2008, he signed a one-year (for $520,000) contract with the Cincinnati Bengals.
On March 3, 2009, he signed a two-year (for $7 million) contract with the Cincinnati Bengals.
Green Bay Packers
On August 12, 2012, he signed a one-year (for $825,000) contract with the Green Bay Packers. He only played five games for the Green Bay Packers. Also, this was his last season in the NFL.
Death & Cause Of Death
Benson passed away due to a motorcycle accident on August 17, 2019, in Austin, Texas.
Cedric was on his BMW motorcycle heading down Ranch to Market Road 2222 when a minivan pulled out on Mount Bonnell Road and hit him. The road has a lot of blind turns and hills.
The driver of the van told police the van was stopped at the intersection of Mount Bonnell Road and FM 2222.
According to police, witnesses said Cedric was driving his motorcycle at a high rate of speed.
According to TMZ, Benson had a female passenger. Both were pronounced dead at the scene. Her relationship with Cedric was not specified.
Later, his female passenger was identified by police as 27-year-old Aamna Najam, a doctoral student at UT-Austin.
The university stated:
"We are aware of the extremely sad news about the death of Aamna Najam, who earned her Ph.D. in Audiology this past spring from the Moody College of Communication."
Hours before the crash, Cedric posted a photo of his motorcycle on social media with the caption, "My Saturday evening."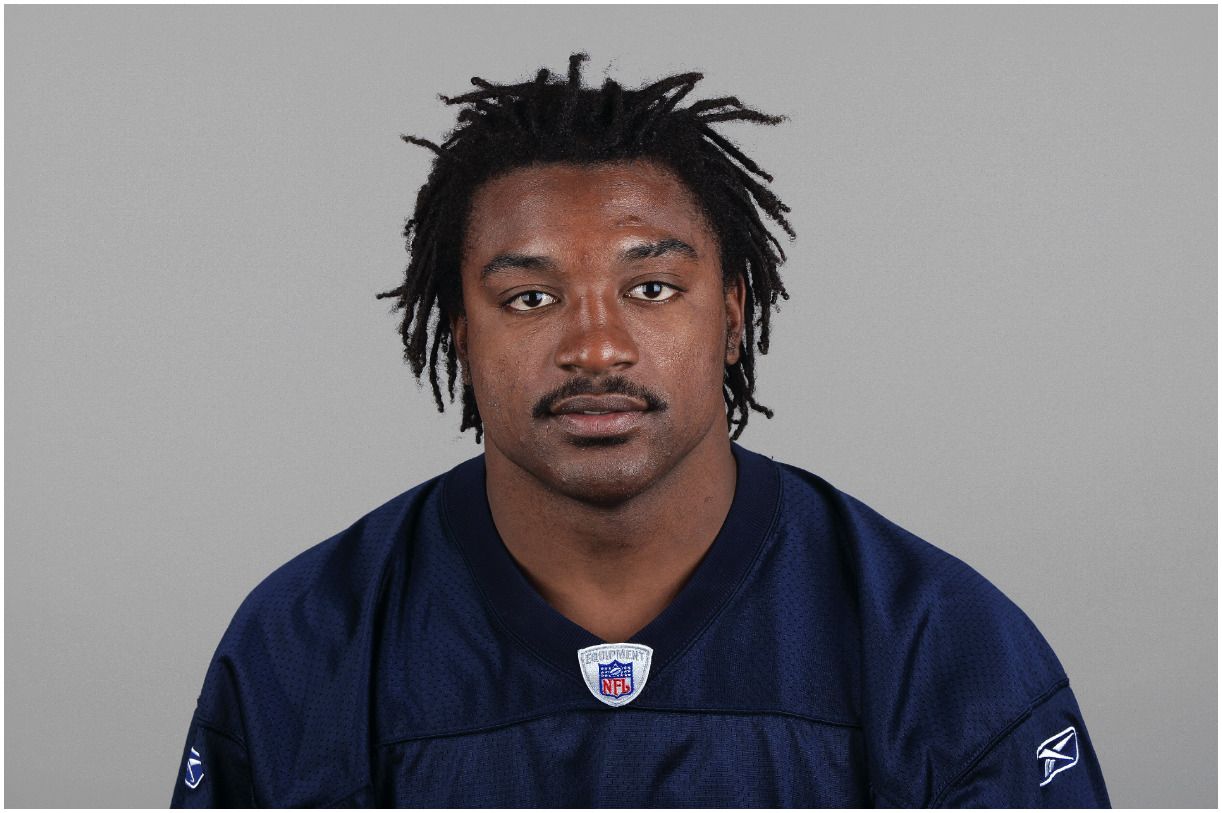 According to the autopsy report, Benson had THC (the main psychoactive compound in marijuana) in his system during his fatal motorcycle crash.
His brother, Dominic, wrote on Facebook:
"No no no no no no God no!!!! Why him man!!!!! Not Ced man."
Mack Brown, Cedric's head coach at Texas, declared:
"Sally and I are just grief-stricken with Cedric's passing. He was as good as you'll ever see as a football player and as tough as they come. But what I'll remember most is what a special, special person he was."
Brown went on to say:
"We always enjoyed talking with him because he was such a bright and unique guy. There will never be another one like him, and he will be dearly missed by so many. It's just heartbreaking, but we feel very fortunate to have had him in our lives."
Mike Brown, the President of Cincinnati Bengals, stated:
"Cedric was a fine football player for us. Our organization is deeply saddened by his sudden and tragic passing."
Mike later added:
"The Bengals extend our deepest condolences to Cedric's family."
Thomas Jones, Cedric's former Chicago Bears teammate, wrote on his Twitter account:
"Woke up to the horrible news of Cedric Benson's passing. My heart aches for him and his family."
Jones continued:
"Sending love, peace and blessings their way. Gone way too soon my brother. Rest well young King. You will truly be missed."
The Chicago Bears tweeted:
"Our condolences to the friends and family of former Bears running back Cedric Benson, our 4th overall Draft pick in 2005 and member of the 2006 NFC Champions team."
Wife
Cedric Benson was not married.
Height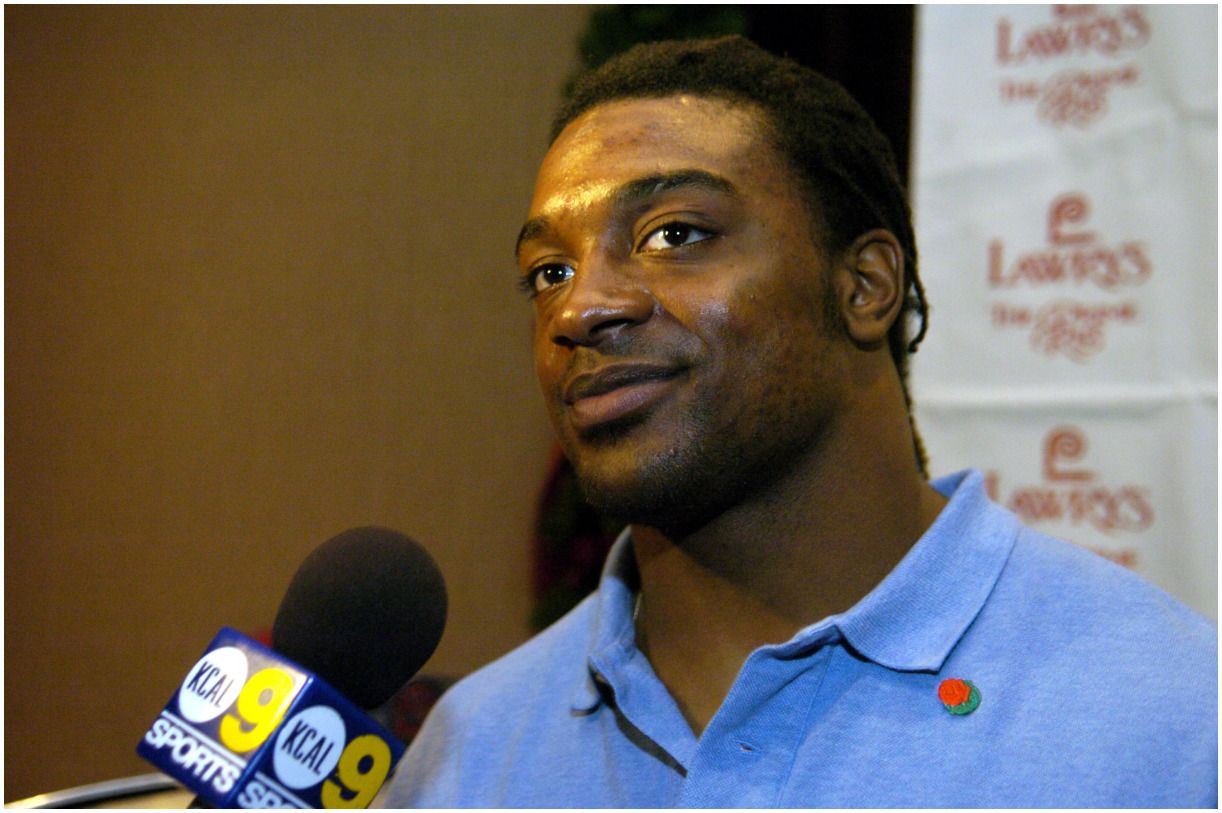 Cedric was 5′ 11″ (1.8 m) tall.
READ MORE: Aaron Hernandez Biography
Quotes
"It never really was difficult for me not starting because I understood the circumstances."
"I'm going to stay positive and get better."
READ MORE: Who is Jeremy Lin's wife?
Legal Problems
While in college, Cedric was arrested twice, once for criminal trespass and the other for possession of marijuana.
In May 2008, he was arrested on counts of boating while intoxicated.
On June 7, 2008, Cedric was arrested for a DWI in downtown Austin, Texas.
In 2010, he was arrested over an alleged bar fight in Austin.
In 2011, Benson was arrested on charges of assault causing bodily injury to a family member. He was released later in the day after posting a $10,000 bond. His assault charges fall in the category of a class A misdemeanor.
On February 18, 2017, he was charged with driving while intoxicated in downtown Austin.
READ MORE: Demi Bagby Net Worth
Trivia
He had celiac disease, a disease in which people can't eat gluten since it will damage their small intestine.
In 2019, a new median was put in place at the intersection where Benson was killed in a crash.
Holly Thoden, who has lived near the intersection for sixteen years, said for FOX 7 Austin:
"I'm glad. That it will deter more people from trying to go left because it's so dangerous."
Cedric grew up without a dad. His high school coach acted as a surrogate father to him. Benson once said about him:
"I can't say enough about coach (John) Parchman. He has helped me along the way through all of this."
Cedric added:
"To me, he is a big part of my football life because he pretty much molded the attitude within. I got most of my drive and desire from him."
In September 2016, he stated that "no year in Chicago was I happy."
In February 2020, it was reported that his gated and private 1.5-acre estate was listed for sale at 4.5 million.
Other famous NFL players are Jeff Charleston and Chad Johnson.
Cedric Benson – Net Worth
Benson earned most of his wealth from playing for eight years in the NFL, Cedric's most successful period being with the Cincinnati Bengals. In his NFL career, he rushed for 6,017 yards and 32 touchdowns.
In 2005, Benson signed a deal with the Chicago Bears for $35 million. After he retired from the NFL, Cedric became a loan originator.
Therefore, at the time of his death, Cedric Benson had an estimated net worth of $15 million.
READ THIS NEXT: Who is Thomas DeLauer?