Elise Stefanik is an American Republican Congresswoman representing New York's 21st district.
The Origin Story
She was born July 2nd, 1984, in Albany, New York, to her parents Ken and Melanie Stefanik.
They ran a wholesale plywood distributing business called Premium Plywood Products in the area, which Elise helped with as a young professional until she began her career as a public servant.
In 2006, Stefanik earned a BA in government from Harvard College.
In her time at Harvard, Elise was elected vice president of the Harvard Institute of Politics.
While working for Congress, she has been a member of the Armed Services Committee, the Committee on Education and the Workforce, and the Committee on Intelligence.
After a brief time at another college, Stefanik studied at Havard, where she earned a degree in Government.
She was the first in her immediate family to earn any college degree, let alone a degree from Harvard.
Elise was admired in her program, making lifelong friends and mentors who were excited to follow her career and believed she could move the Republican party forward in new and exciting ways.
Following her graduation, she began work for the administration of George W. Bush as a staff member for the Domestic Policy Council from 2006 to 2009.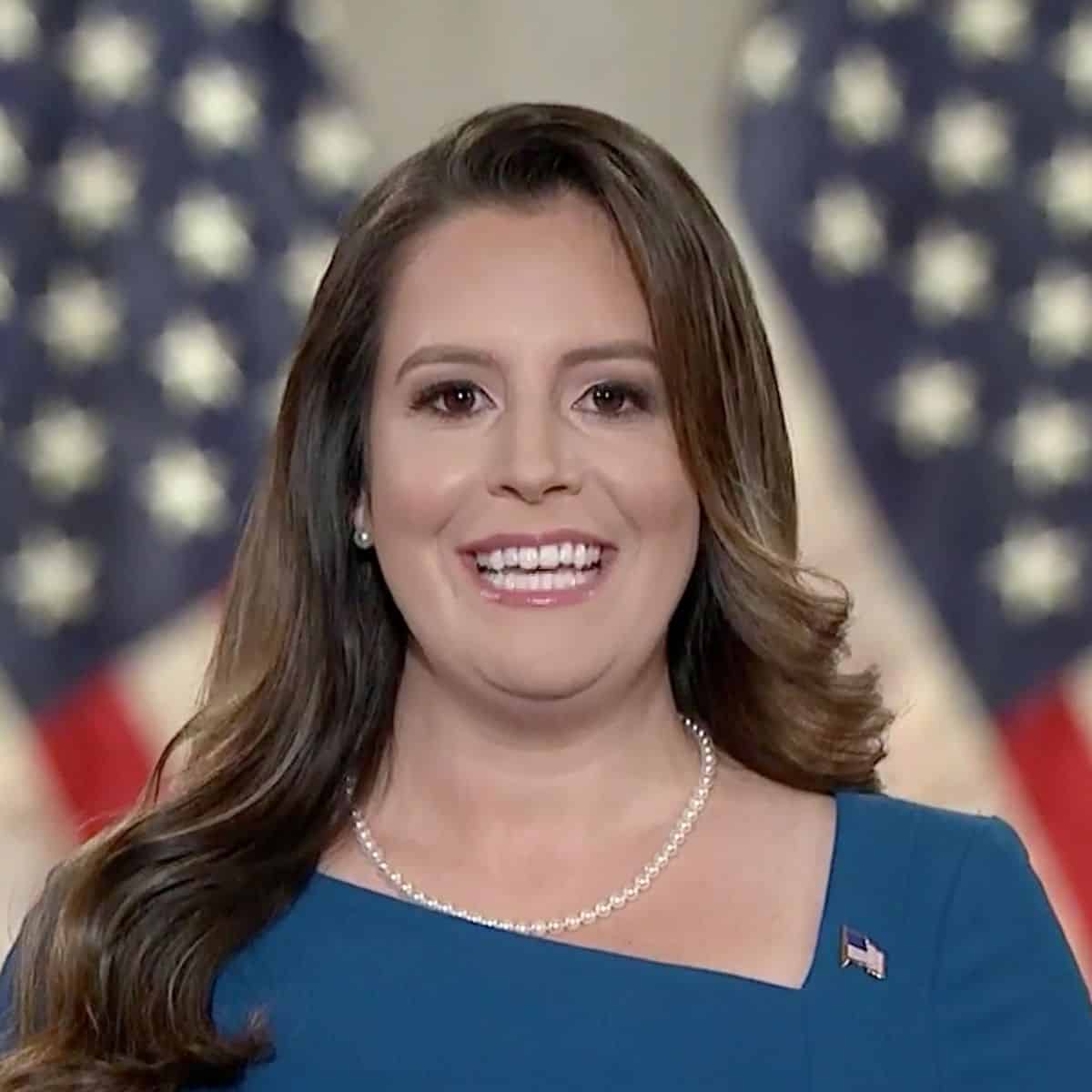 During the 2012 Presidental election between Romney and Obama, she helped in the debate preparation for Wisconsin congressman Paul Ryan, who was running for vice president on Romney's ticket.
However, Romney and Ryan were defeated in the 2012 race, and she returned home to New York State to pursue her own career in politics.
In 2013, she opposed cuts to the federal military budget and was in favor of the Keystone pipeline, amongst other policies.
She then became a candidate for the Senate in her own right for the U.S. House of Representatives, where she stood for New York's 21st congressional district in the 2014 election.
The district covers most of the North Country and the Adirondacks, meaning most of rural northern New York State.
Through her victory, Stefanik became the youngest woman to get elected to Congress at the time, at the age of 30.
The honor now belongs to Democratic Representative Alexandria Ocasio-Cortez, also from New York State.
READ MORE: What is the net worth of Madison Prewett?
In 2016, Stefanik competed for re-election and won it and then won again in 2017.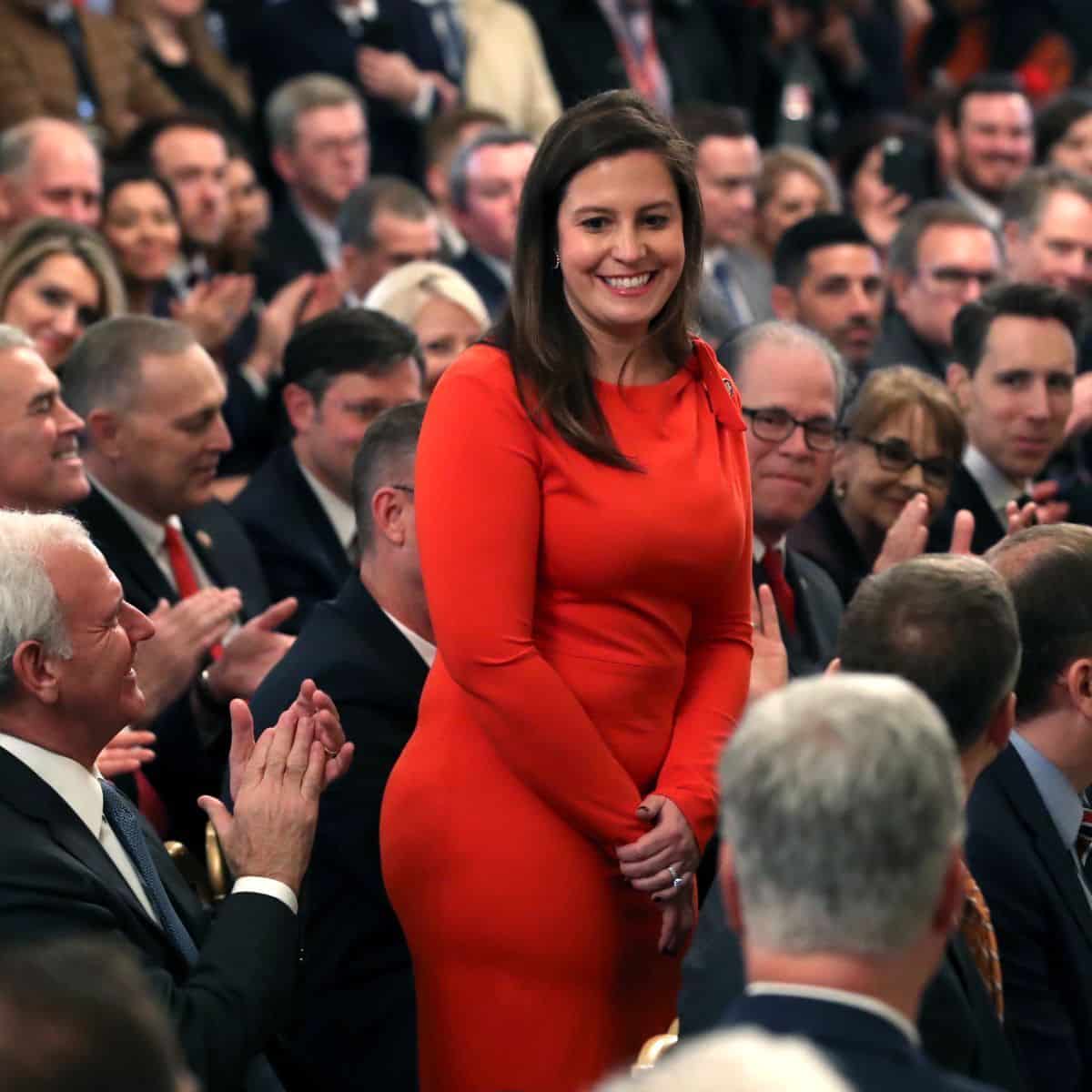 Although she was first elected as a moderate, her views tended more and more towards the right as she increased her support of former U.S. President Donald Trump over the years.
She began as a fairly bipartisan member of the GOP, even being a member of the Tuesday Group, who were center-right in their beliefs.
Stefanik is currently the Republican's House Chair for the House Republican Conference since the ousting of Liz Cheney, making her the third highest-ranking member of the House.
She gained this position after many Republicans lost their standing for not supporting Trump during the late 2010s and early 2020s.
Some have pushed back against her nomination for her voting record being out of line with Club for Growth, with a score of 35% or 4th worst of all sitting Republican Representatives.
This puts her quite a bit behind the conservative priorities of Liz Cheney, whose voting record sits at 65%.
American Maggie
In 2009, she created the blog American Maggie, where she provided a platform for conservative women to communicate their ideas concerning public policy.
British Prime Minister Margaret Thatcher inspired the name.
It was fairly successful and helped lead Stefanik into her later successes.
READ MORE: James Spann Net Worth
Husband
In her personal life, Elise Stefanik is married to Matthew Manda.
Her husband has no connection to politics, working in marketing and communications instead.
They married in August 2017 and have one son born in 2021, named Samuel.
A born Roman Catholic, she continues to practice the faith as a part of her family life.
Elise Stefanik – Net Worth
Stefanik earned most of her wealth from serving as a U.S. representative for New York's 21st congressional district.
Stefanik's salary at the U.S. House of Representatives is around $175,000 annually.
Matthew and Elise have a townhouse near Capitol Hill in Washinton, D.C., worth $1.3 million, which contributes largely to her net worth.
Therefore, politician Elise Stefanik has an estimated net worth of $2 million.
READ THIS NEXT: Who is Jeff Seibert?