DUI stands for "driving under the influence" of alcohol or prescription, nonprescription, or illegal drugs.
Traffic accidents are the leading cause of death for teens, and about 40 percent of these accidents involve alcohol or another substance.
Males are almost twice as likely as females to drive under the influence of alcohol.
List Of 33 Celebrities Who Have Gotten A DUI
#1 Trick Daddy
In 2020, rapper Trick Daddy was arrested in Miami on DUI and drug charges after an officer found him asleep behind the wheel.
#2 Sam Hunt
In 2019, the American singer was arrested for driving under the influence and violating open container law.
Sam Hunt was later released on a $2,500 bond.
He tweeted:
"Wednesday night I decided to drive myself home after drinking at a friend's show in downtown Nashville."
Hunt continued:
"It was a poor and selfish decision and I apologize to everyone who was unknowingly put at risk and let down by it. It won't happen again."
#3 Vince Neil
In 2011, Vince had pleaded guilty to DUI. The musician had to spend 15 days in the Clark County Detention Center followed by another 15 days on house arrest.
#4 Michelle Rodriguez
In 2006, Michelle had pleaded guilty to a drunken-driving charge. Judge James Dannenberg gave the American actress a $500 fine and five days in jail.
#5 Samantha Ronson
In 2011, Ronson failed a field sobriety test at the scene and arrested when she refused a breathalyzer. After, Samantha was arrested on two misdemeanors of driving under the influence.
#6 Tiger Woods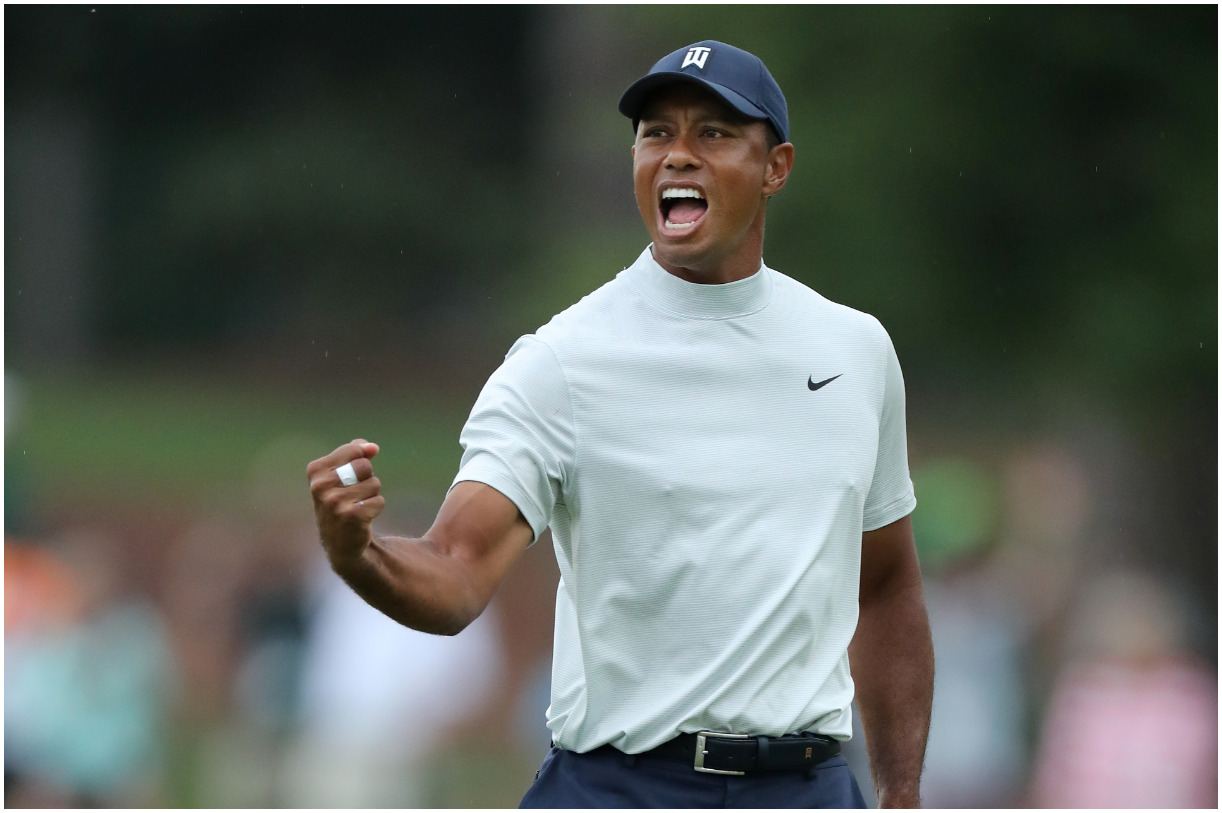 In 2017, Woods has been charged under a Driving Under the Influence statute. He later said:
"I realize now it was a mistake to do this without medical assistance."
Tiger went on to say:
"I am continuing to work with my doctors, and they feel I've made significant progress."
#7 Henry Thomas
In 2019, Thomas was arrested for driving while under the influence. Preceding Henry's arrest, the Tualatin Police Department received a call about an unmoving vehicle in a lane of travel that appeared suspicious.
#8 Nick Nolte
Actor Nick Nolte was arrested for driving under the influence in 2002 after a California Highway Patrol officer observed Nick's Mercedes-Benz weaving across lanes and into oncoming traffic on the Pacific Coast Highway in Malibu.
#9 Nick Carter
In 2005, Carter was arrested for alleged drunken driving. His publicist said in a statement:
"Nick Carter deeply regrets the current situation. He is on doctor-prescribed medication and was unaware of its interaction possibilities."
#10 Vince Vaughn
On June 10, 2018, Vaughn got busted for DUI when he didn't comply with cops' orders at a checkpoint in Manhattan Beach.
Vince pleaded no contest to "wet reckless" driving. In exchange for the plea, he had to attend an alcohol education class and be on informal probation for three years and pay a $390 fine.
#11 Amanda Bynes
In 2014, actress Amanda Bynes was arrested on a DUI charge in Sherman Oaks, California, reported CNN.
#12 Jaime Pressly
In 2011, Pressly was arrest for suspicion of driving under the influence after the police officers pulled the actress over for a routine traffic violation.
#13 Mel Gibson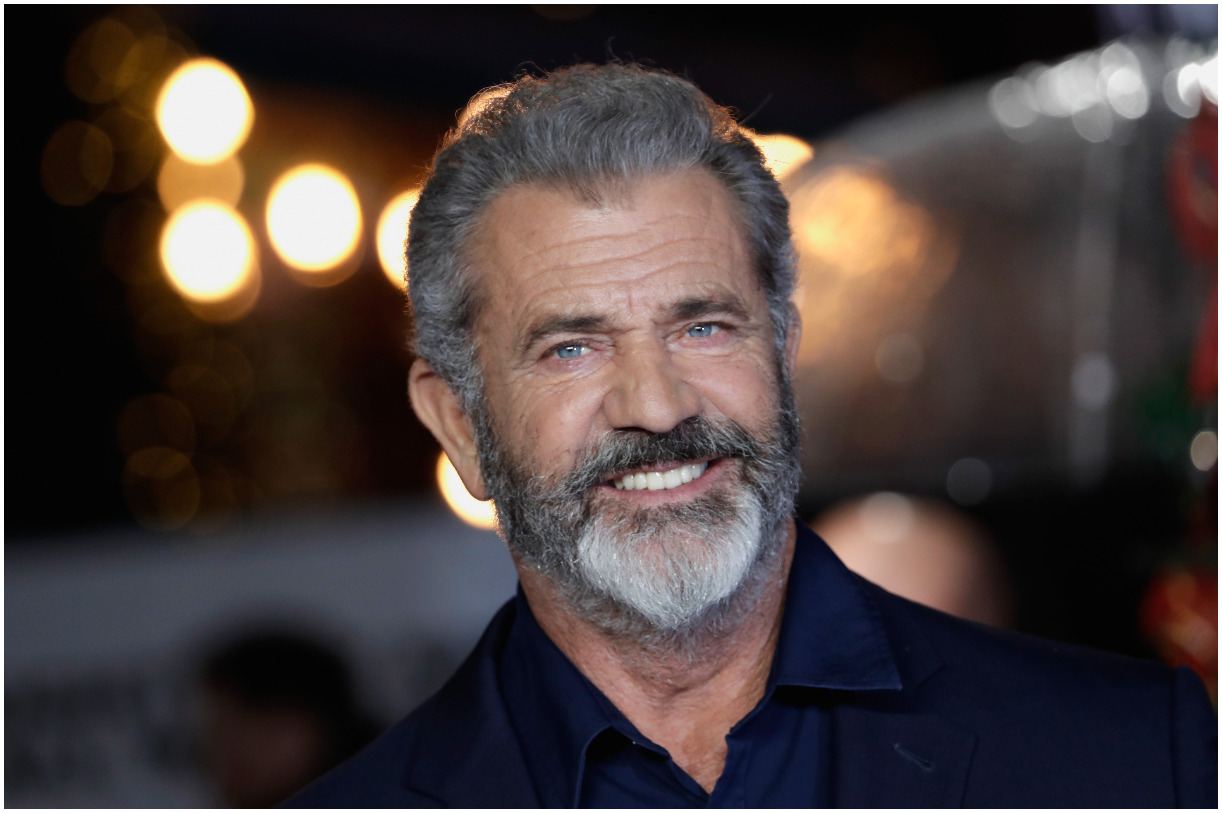 According to Variety, Gibson was charged with DUI in 2006.
During a 2016 interview, Mel said:
"It was an unfortunate incident. I was loaded and angry and arrested. I was recorded illegally by an unscrupulous police officer who was never prosecuted for that crime."
Gibson later added:
"And then it was made public by him for profit, and by members of — we'll call it the press. So, not fair. I guess as who I am, I'm not allowed to have a nervous breakdown, ever."
#14 John Stamos
In 2015, Stamos was arrested for DUI. He was sentenced 52 AA meetings and some drug & alcohol counseling as well as to 3-years probation.
#15 Scott Disick
Disick was arrested for DUI in 2001.
#16 Mike Tyson
In 2007, Tyson pleaded guilty to drug possession and driving under the influence. The former heavyweight boxing champion was sentenced to 10 days in jail, however, he served one.
#17 Tim Williams
In 2019, Tim was arrested in Houston on a DUI charge after he failed the field sobriety test and submitted to a blood draw to test for alcohol.
#18 Nicole Richie
In 2016, Nicole was arrested in Burbank, California, after the California Highway Patrol received 911 calls about a wrong-way freeway driver.
CHP Officer Todd Workman stated:
"She's very lucky. And we're very lucky nobody was killed today."
#19 Lindsay Lohan
On May 26, 2007, Lindsay was charged with possession of cocaine and driving under the influence after losing control of her Mercedes in Beverly Hills.
In 2011, she received 480 hours of community service and 120 days in county jail after a judge has ruled that the actress violated her probation on the 2007 DUI.
#20 Jeffrey Donovan
In 2011, Donovan struck a plea deal with Miami prosecutors in his DUI case.
#21 Robert O'Neill
In 2016, Robert O'Neill was arrested and charged with DUI in his hometown of Butte. Later, he was released after posting a $685 bond.
#22 Amanda Detmer
In 2019, Detmer was arrested on DUI charges after fleeing the scene of an accident. Apparently, Amanda crashed her car into a utility pole before driving off.
#23 Mischa Barton
In 2007, People reported that Mischa Barton was arrested in West Hollywood after she was pulled over at 2:46 a.m. after her vehicle was seen straddling two lanes of traffic.
According to the police report:
"Ms. Barton was arrested and transported to West Hollywood Sheriff's station where the booking process was completed without incident."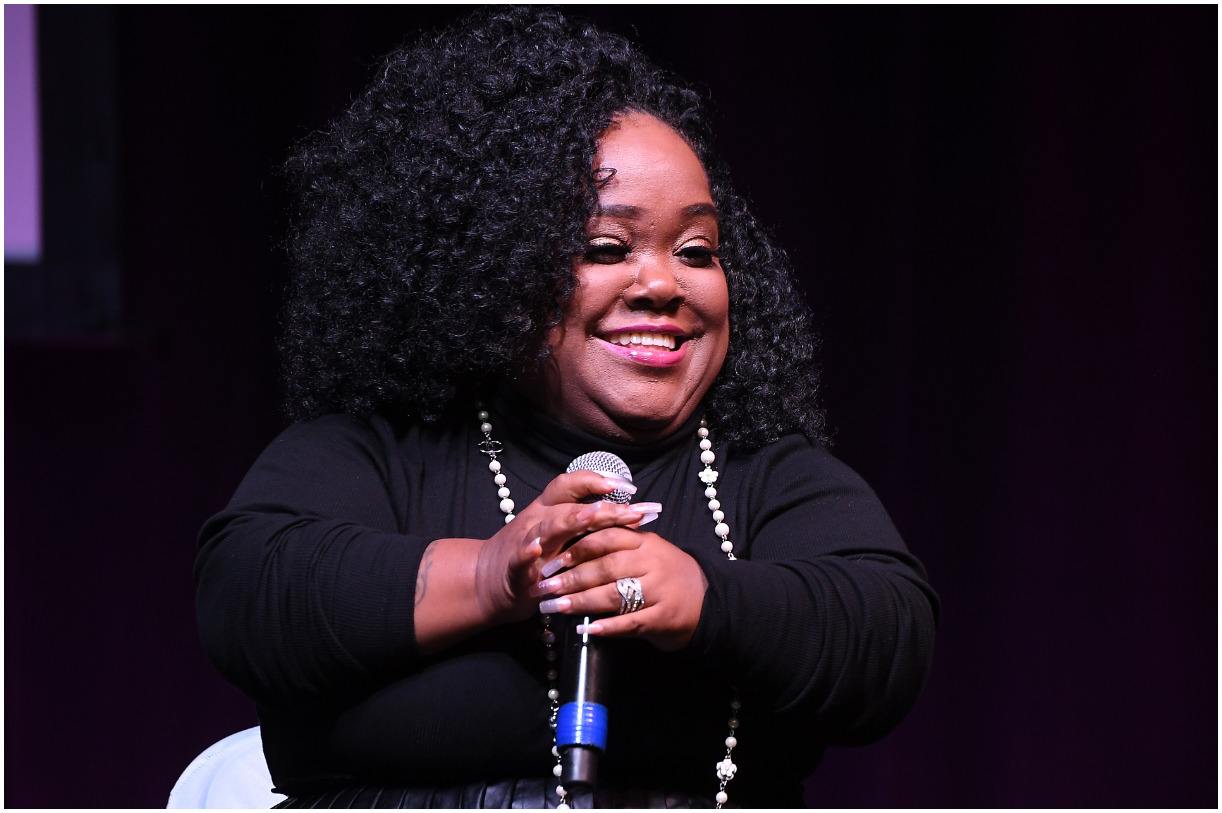 On June 17, 2019, Ross was arrested in Chattanooga on suspicion of DUI. Ashley was also asked to recite the alphabet from E to W, however, Minnie kept going to Z.
#25 Michael Madsen
In 2012, American actor Michael Madsen was busted for a DUI in Malibu. After the incident, Madsen went into a 30-day rehabilitation clinic.
In 2008, Chamberlain was arrested near Lincoln for the suspicion of DUI, having an open container of alcohol in his vehicle, and speeding.
#27 Keanu Reeves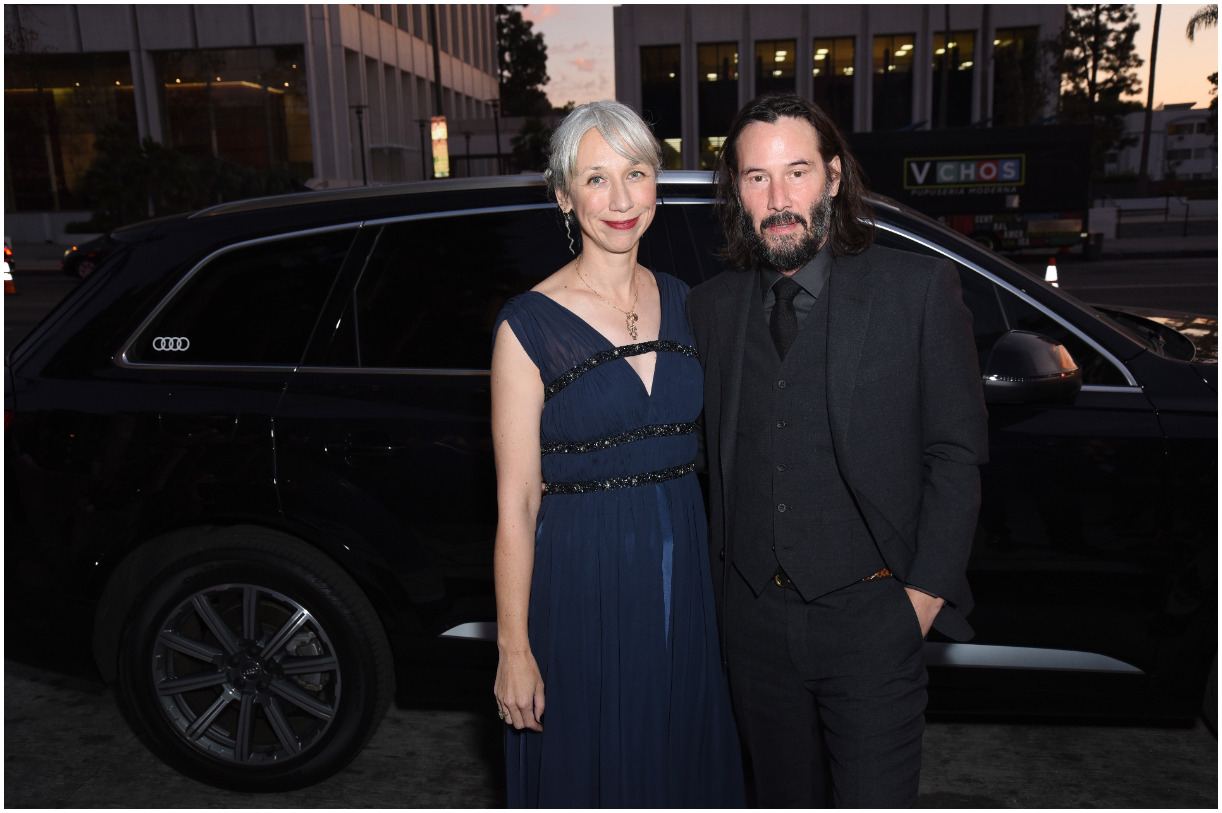 In 1993, Reeves was charged with Criminal Impersonation and Driving Under the Influence. According to police officers, Keanu was seen driving erratically at about 3 AM in the morning.
Once detained by police, the American actor failed a sobriety test and gave his name as Chris Klein.
#28 Kiefer Sutherland
In 2007, Sutherland was arrested on suspicion of drunken driving, after he was seen making an illegal U-turn, reported the Reuters. Later, Kiefer was released on a $25,000 bail.
#29 Aaron Carter
In 2017, Carter was released on bond after being arrested for DUI and drug possession.
#30 Tim Allen
In 1997, Allen was arrested for DUI. Tim was sentenced to a year's probation.
#31 Justin Bieber
In 2014, Bieber was charged with driving without a valid license, resisting arrest, and drunken driving, after police saw the musician racing early in the morning.
The arresting officer quoted the pop star as saying:
"I ain't got no f#####g weapons. Why do you have to search me? What the f### is this about?"
#32 Heather Locklear
In 2008, Locklear was arrested on suspicion of driving under the influence in Santa Barbara County, California.
Tom Marshall, California Highway Patrol spokesman, stated:
"Around 4:30 p.m., a female witness saw Heather Locklear driving erratically while leaving a parking lot in Montecito."
Marshall continued:
"The witness said Locklear was revving her engine loudly, and backed over a pair of sunglasses several times."
#33 Paris Hilton
In 2006, Paris was arrested by LA police officers in Hollywood on suspicion of driving under the influence according to Today. During the arrest, Paris was briefly handcuffed. During a later interview, Paris declared:
"It was nothing."
Featured image source – © Guliver / Getty Images.