Gino Jennings is an American pastor, who is best known as being the founder and general overseer of the First Church of our Lord Jesus Christ in Philadelphia, Pennsylvania.
Biography
Born on February 10, 1963, Gino was the 4th of 8 siblings.
His father was Bishop Ernest Jennings, a ministerial clergy leader at his father's uncle's church in Philadelphia.
As a teenager, Gino was appointed as an assistant pastor of the church. He began preaching regularly under the tutelage of his great-uncle and father.
He even began evangelizing at revivals and crusades at other churches around the city of Philadelphia with his father and mother.
Jennings has gained most of his popularity within the Christian community through his broadcasts on a few local cable networks and television stations.
Occasionally, Jennings invites other pastors to have open public debates with him, which he broadcasts on television and on his YouTube channel. As of December 2020, First Church Truth of God Broadcast's YouTube channel has over 131k subscribers.
In addition, Gino claims to have seen the Lord.
He said:
"He stood there before me … I saw his hands…something just comes over me when I talk about it…He showed me my work…," he would say,…"…my calling was made known to me: Jeremiah 1 verse 5…'…Before I formed thee in the belly, I knew thee and before thou camest forth out of the womb I sanctified thee, and I ordained thee a prophet unto the nations.', … He placed his hands in my face and made it hard as flint…"
READ MOORE: Pastor Troy Net Worth
Church
On May 21, 1984, Jennings started the First Church of Our Lord Jesus Christ, in the basement of his family home, starting out with 15 members.
Since establishing FCOOLJC, Jennings has grown the institution from a core of 12 believers who worshiped in the basement of his parents' Hunting Park home to a denomination that has founded satellite churches in more than 20 states across the US.
FCOOLJC now counts around 200 international sanctuaries in Asia, Africa, and Europe. Also, his churches have been dedicated to community service efforts and philanthropy.
Gino rejects the Biblical presentation of God and collapses all distinctions between the persons of Father, Son, and Holy Spirit, leaving Jesus praying to Himself in the Garden and sending "another Comforter" who is none other than Himself!
Wife & Children
Gino Jennings is married to Darlene Gayman Jennings, a fellow member of the church.
The happy couple married on April 15, 1990, when Gino was 27.
They have 7 children together, four sons and three daughters.
READ MORE: Ron white's Divorce from Margo Rey
Book
He published a book, entitled – "Holy Scriptures First Church of Our Lord Jesus Christ with Pastor Gino Jennings."
This book contains the 66 books with the book of Jasher, Samuel, and the Apocrypha (means 'hidden things' in Greek) and it also gives the knowledge of how the Confederacy was formed.
Trivia
His father, Bishop Ernest Jennings, died on April 12, 1991.
Many people of other churches and denominations have criticized Gino and the First Church of our Lord Jesus Christ for some of their stricter views and beliefs, like – the rejection of women in church clergy based on 1st Timothy 2:12.
Reverend Dr Carla Dunbar said Jennings' comments are erroneous. Dunbar said:
"The statements are debilitating and degrading and erroneous, and he has no scriptural basis for the claims he is making. Women have been used biblical from a long time."
Israel Folau Incident
In April 2019, Israel Folau's four-year contract with the Waratahs and Rugby Australia was terminated over what he understands the Bible to say about homosexuality and same-sex marriage.
Rugby Australia chief executive Raelene Castle said:
"It was made clear to him that any social media posts or commentary that is in any way disrespectful to people because of their sexuality will result in disciplinary action."
Israel's views became a subject of controversy in April 2018, when someone asked him on Instagram what God's "plan for homosexuals" was, and he wrote: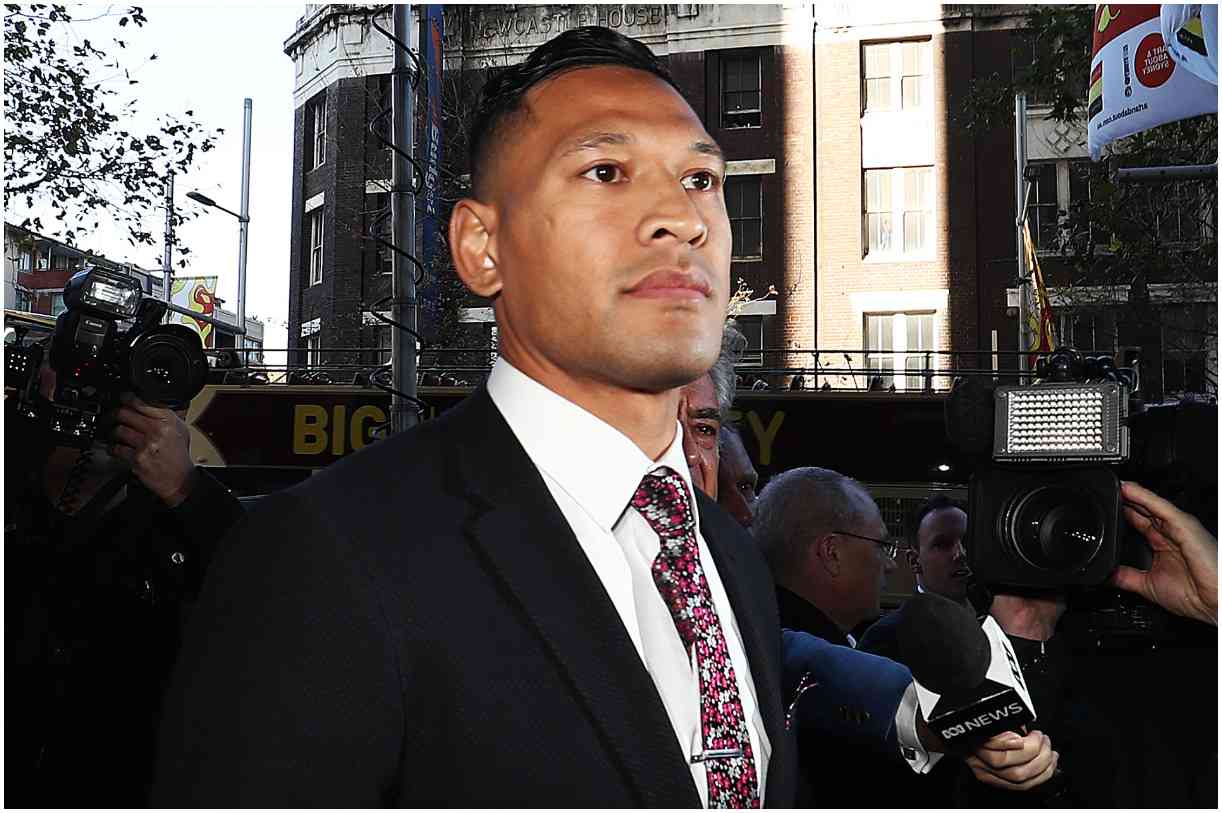 "Hell.. unless they repent of their sins and turn to God."
Rugby Australia took disciplinary action against Israel after he posted an image on Instagram that claimed "hell awaits" for "drunks, homosexuals, adulterers, liars, fornicators, thieves, atheists, idolaters."
READ MORE: How a Mexican Janitor Invented Flamin' Hot Cheetos
When asked if he would do it again, Folau said: "I would absolutely."
In October 2019, Gino had a visa denied by the Australian Government. In a video post, Gino described the decision to not grant him a visa as "a fight with the devil."
In addition, Jennings said he is the inspiration behind Folau.
Other famous pastors are Matt Chandler, Tony Evans, and Ron Carpenter Jr.
Pastor Gino Jennings – Net Worth
Jennings earned most of his wealth from overseeing the First Church of our Lord Jesus Christ and selling his book online (Holy Scriptures First Church of Our Lord Jesus Christ). Therefore, Gino Jennings has an estimated net worth of $0.8 million.
Update – according to some sources, Jennings doesn't get a salary from the church. In a 2019 video post, Pastor Jennings said that his net worth is not $1.5 million.
READ THIS NEXT: Richest Pastors In The World
Reference

https://www.theguardian.com/israel-folau-claims-rugby-australia