What is Emma Lovewell's net worth? Who is Emma Lovewell's boyfriend?
Introduction
Emma Lovewell is one of America's favorite fitness trainers, health experts, and health and wellness professionals.
She was a dancer and personal trainer previous to her rise to prominence.
Keep reading to learn more about Emma Lovewell's net worth and how she grew her popularity.
The Origin Story
Emma was born on the 25th of October 1987 in Martha's Vineyard, Massachusetts, where she spent the majority of her childhood until she turned 19.
Her mother is Taiwanese (moved to the US at age 19), her father is American, and she has one brother named Alan.
"My mom is an avid gardener," Lovewell told Taste of Home in January 2022.
Lovewell started out as a professional dancer in New York City in 2008 and has performed with renowned artists like The Rolling Stones, Snoop Dog, and Bjork.
Lovewell branched out into the fitness industry in 2013, starting with Pilates, cycling, and strength training.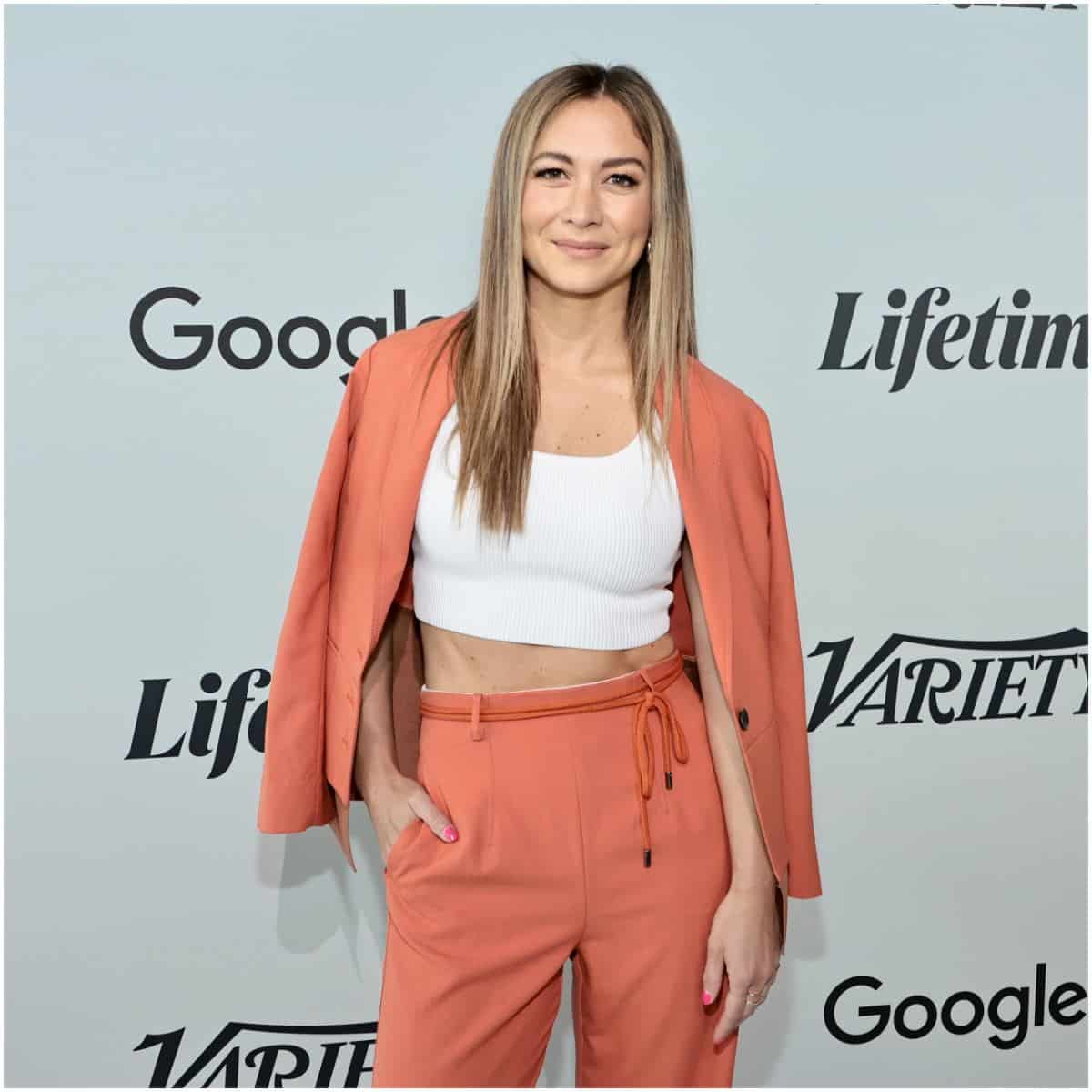 She gave personal lessons as well as group sessions at several gyms around New York.
Her passion for fitness led her to work at Peloton in 2017, an exercise and fitness equipment company.
She is mostly famous for her physically challenging listening party rides, cycling classes, and Crush Your Core programs.
Crush Your Core is a four-week workout plan that takes you through a series of intensifying workouts.
Each series takes place over 5 days, with each session taking between 5 to 10 minutes.
Lovewell signed with the United Talent Agency (UTA) in 2020, which will promote her digital content, attract endorsements, and increase exposure for her publishing and podcasting endeavors.
Boyfriend
Emma Lovewell is dating her boyfriend, Dave.
"He knows the way to my heart (food and plants) and is my support system," Emma wrote on her Instagram in February 2021.
READ MORE: Katina Eats Kilos Net Worth
Trivia
Another famous Peloton instructor is Alex Toussaint.
Emma Lovewell – Net Worth
Emma's main source of income comes from being a Peloton instructor, model, and dancer.
She has a social media presence on YouTube and TikTok, but her followers are still growing on these platforms.
She is more successful on her Instagram account, with more than 500K followers.
The talented fitness instructor is an Under Armor sponsor and has appeared in national campaigns for JCPenny, Garnier, Athleta, and Target Corporation.
In 2021, Lovewell appeared alongside notable celebrities like John Travolta and Martha Stewart in a Scotts Miracle-Gro Company Superbowl advertisement.
Emma runs a website at LiveLearnLovewell.com, where she delivers tips for exercise, and healthy eating habits, and shares some of her favorite recipes.
She started the site as a way to document her transition to a life without sugar, but it soon grew to be much more.
A merch shop sells hoodies, beanies, T-shirts, caps, and slogan mugs.
More recently, Lovewell is getting into the fashion industry by signing with Sene, where she will be part of the design team for creating a series of 90s-style jeans.
In early 2022, she partnered with Kite Hill to help people eat more plant-based foods. "I'm thrilled to team up with Kite Hill to encourage others to make small lifestyle changes," Emma said.
Emma and Dave bought a house in November 2020.
Therefore, Emma Lovewell has an estimated net worth of $1 million.
READ THIS NEXT: Who is Amaury Guichon?