Scott Rogowsky is an American game show host and standup comedian, who hosted the Running Late show that featured other local musicians and comedians. But, he is best known for hosting the popular live streaming trivia app HQ Trivia.
He was born on December 4, 1984, in New York City, USA. Rogowsky was raised in Westchester County.
He said about his childhood:
"I was born in Mt. Sinai Hospital in Manhattan, raised in Harrison, New York, about 25 miles north in Westchester County."
Scott graduated from Johns Hopkins University with a degree in political science. Rogowsky discovered his comedic talents during college.
Running Late with Scott Rogowsky
Since 2011, he has hosted "Running Late with Scott Rogowsky," a live talk show that is held at many venues around LA and New York City. Guests have included actors, authors, musicians, and comedians.
He started his YouTube channel – "RunningLateShow" on October 27, 2011. The show featured many celebrities, including John Hamm and Amy Sedaris.
He first gained fame as the creator of a few viral videos, including "Taking Fake Book Covers on the Subway" and "10 Hours of Walking in NYC as a Jew."
During an interview, he said:
"About 2 years ago, I made a YouTube video showcasing some fake books on the subway."
Rogowsky went on to say:
"That went viral in a way that I never experienced before."
Currently, his channel has over 26 million views and more than 68,000 subscribers.
HQ Trivia
HQ is an app and mobile trivia game, which was released on August 26, 2017. It was developed by Vine creators and Rus Yusupov.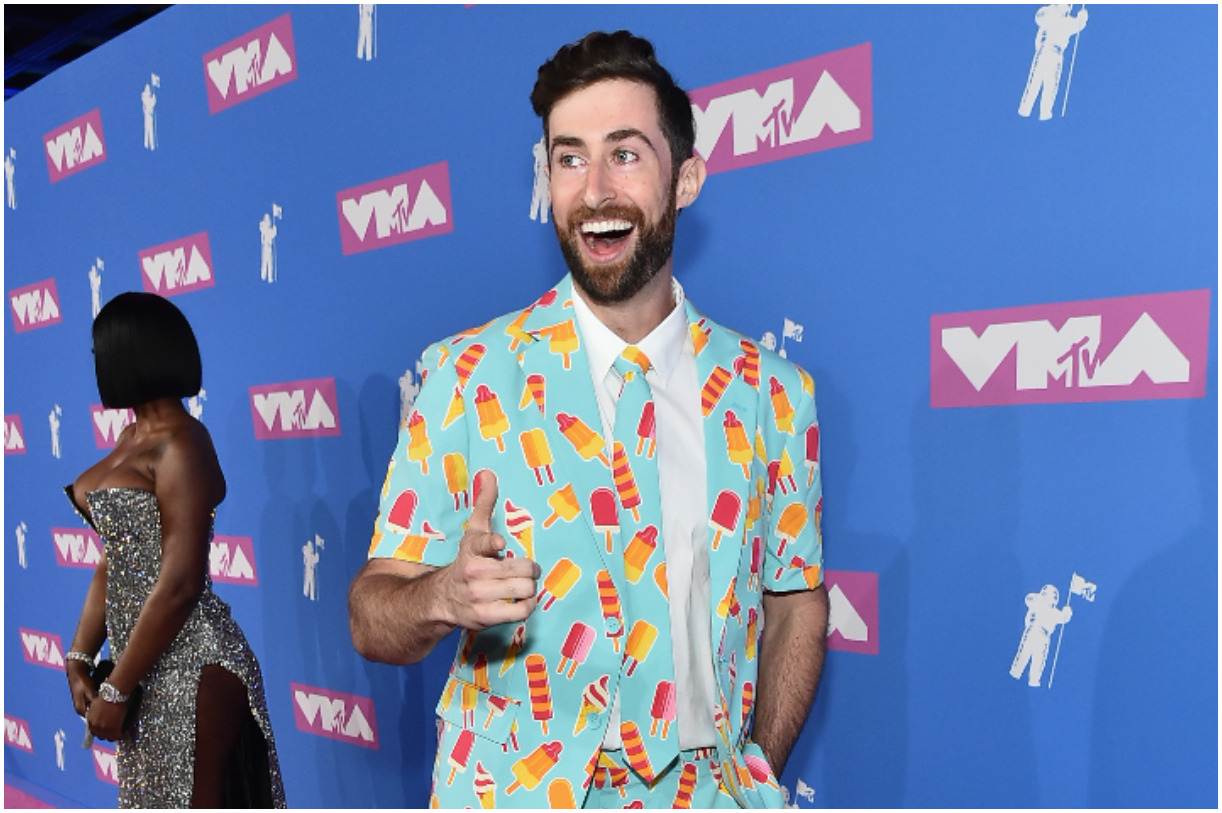 Users can play for free in daily trivia games through which they can win or split the prize money. They must answer 12 consecutive questions correctly to win. Players can win a monetary prize – usually in the $1,500 to $2,000 range. Also, users are given 10 sec to answer each multiple-choice trivia question.
In August 2017, Scott began as the primary host of HQ Trivia. Rogowsky became one of HQ's first employees.
During an interview, Rogowsky recalled:
"I remember my first day. Back then, there were only about seven or eight people in the office and my first assignment was to write some trivia questions."
Scott later added:
"We only had around 1,000 players, but even then I would get recognized in the street."
Following the launch of HQ Trivia, he gained a big cult following among the game's players.
When asked about what does "HQ" represents, he responded:
"That's a trade secret. I personally change the meaning every week."
ChangeUp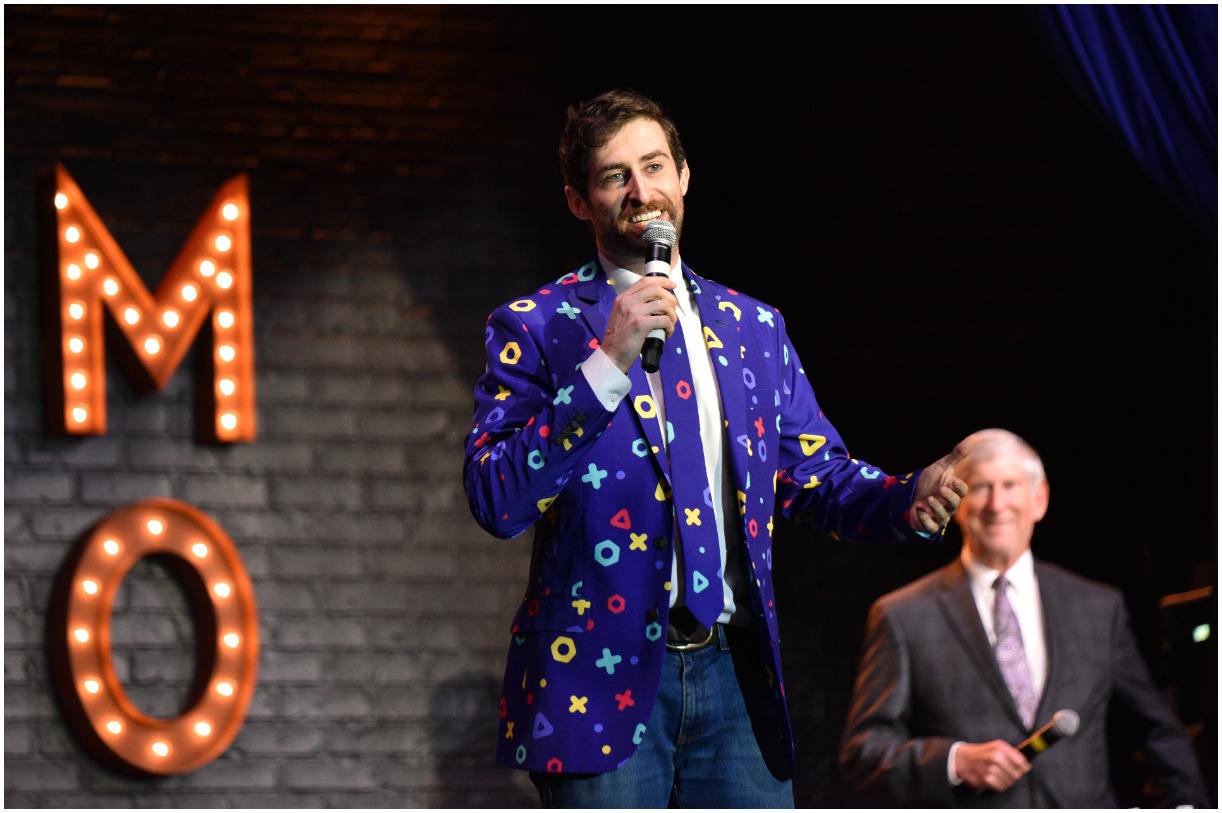 In March 2019, he began co-hosting ChangeUp (co-hosted with Canadian sportscaster Adnan Virk), a baseball program that is broadcast on the subscription video streaming network DAZN.
DAZN's subscription service costs $20 a month or $100 a year.
ChangeUp streams Monday-Friday starting at 7 p.m. ET until the night's games have concluded.
In April 2019, due to an inability to organize a scheduling agreement around ChangeUp and HQ Trivia, Scott stopped hosting HQ Trivia.
The departure was a shake-up for the HQ's brand since Scott had become the de facto face of the company.
Scott declared:
"Nothing in my decade-plus entertainment career has meant more to me personally and professionally than my involvement with HQ."
Rogowsky later added:
"I am delighted to begin this next chapter in my career with the amazing people at MLB and DAZN."
HQ Trivia said in a statement:
"We've come a long way since Scott Rogowsky's first trivia game and we're grateful for everything he's done for the platform."
Quotes
"If I have a day off, it's because I'm traveling or have something going on, so I can't play."
"If someone is willing to meet up for a drink at 10 p.m., great, but for most people, it's a little too late."
"It's strange to be hosting in front of nobody, even though 120,000 people are watching and playing."
"I'm more like the dog, Laika. The first dog in space who died within hours, that's me."
"I barely used social media before until HQ so I'm just not used to it."
"Four people dressed as me for Halloween this year."
"I don't know how far I would get if I were to actually play HQ, but I like to think I would win at least one or two games."
Trivia
In 2018, Scott received the following awards:
New Yorker of the Year by TimeOut New York;
Live Streamer of the Year at the Shorty Awards;
one of The 25 Most Influential People on the Internet by Time Magazine.
He is an avid fan of the New York Mets.
In 2017, Rogowsky hosted a "pop-up" talk show, named – "Start [email protected]," that streamed on Go90 for 1 season.
In January 2018, HQ Trivia was the No. 6 app by downloads. In August 2018, the app dropped to No. 585.
He is a TV host and comedian who started to earn money from contributing to various TV shows such as The Onion News Network, NFL Writers Room, and Onion SportsDome.
He also hosted his own show, named – "Running Late with Scott Rogowsky." Rogowsky also has his own YouTube channel.
Starting 2017, he worked as a host at HQ Trivia, an app that allows people to participate in twice-per-day live trivia shows.
Since 2019, Scott started to co-host a Major League Baseball show, named – ChangeUp. Therefore, Scott Rogowsky has an estimated net worth of $0.7 million.
Featured image source – © Guliver / Getty Images.
References

https://kotaku.com/beloved-hq-trivia-host-scott-rogowsky-leaves-the-show
https://www.huffpost.com/entry/scott-rogowsky-hq-trivia-host-baseball