Faye Chrisley is an American reality series star who gained fame as Nanny in the reality TV show "Chrisley Knows Best." She is the mother of Todd Chrisley.
Biography
She was born on September 2, 1943, in South Carolina, USA.
There is not much known about her childhood except that Faye said: "I think about how hard I had to work, milking cows every morning at 4:30 in the morning, and then going to feed the hogs and the chickens."
Chrisley Knows Best
Starting in 2014, Faye is a cast member of "Chrisley Knows Best," a reality television series that follows Todd Chrisley as he goes about his daily life.
"They said they felt like our family was a show, that there was something there," he said in an interview. Todd added: "I always knew there was some crazy."
The reality TV series is executive produced by Stephanie Chambers, Jim Sayer, and Adam Greener.
Note – Todd Chrisley is currently married to his second wife, Julie Chrisley (he was married to Teresa Terry until 1996). The two drove fancy cars, wore designer clothes, and lived in a 30,000-square-foot Atlanta home with their children: Grayson, Savannah, Kyle, Lindsie, and Chase Chrisley.
Todd also has custody of his granddaughter, Chloe, Kyle's young daughter. "We made a conscious decision that she is our child, she is our family member, and we're not going to be a part of anything that's going to cause her to feel less," Chrisley confessed.
Growing Up Chrisley
In 2019, Faye appeared in three episodes of "Growing Up Chrisley," a reality series during which Savannah and Chase try to make it in the real world without Todd's help.
In 2021, Chrisley appeared as himself in the TV special "Chrisley Knows Thanksgiving."
Husband
Faye Chrisley was married to Gene Raymond Chrisley, a Veteran of the US Army, where he served in the Korean War and earned a bronze star.
Gene passed away on July 11, 2012, from cancer at Emory University Hospital, surrounded by his family. He was 77.
READ MORE: Who is Sue Aikens' husband?
Children
Faye and Raymond had three children – Derrick Chrisley (he died on October 23, 1971, after living for only four months), Randy, and Todd, whom they raised in Westminster, South Carolina.
Note – Todd Chrisley (b. on April 6, 1969) stars in the reality TV series "Chrisley Knows Best."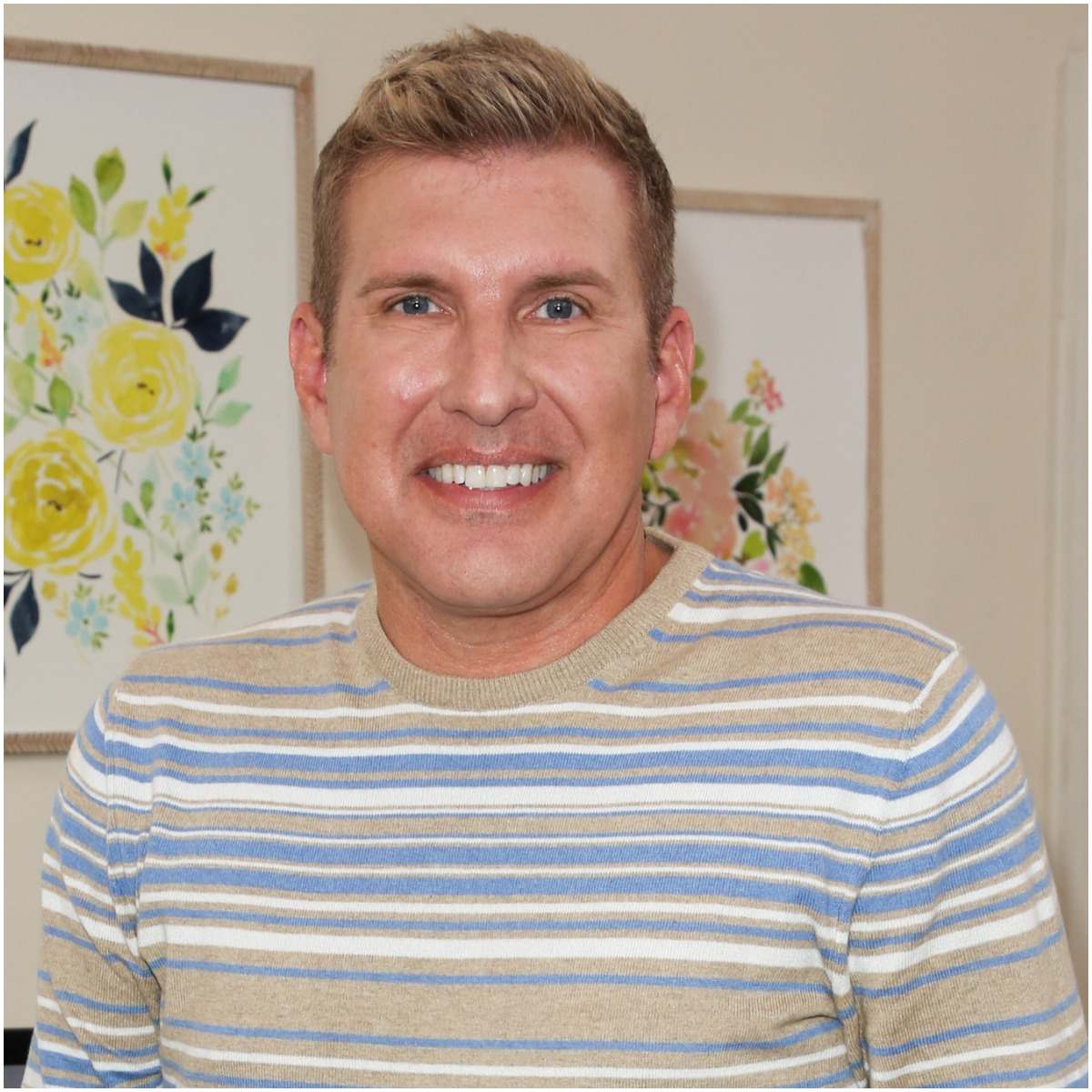 When Faye celebrated her 75th birthday, Todd left his mother the following message on Instagram:
"There are no words that will ever explain how blessed I am to have you as my mother; through every trial and tribulation our family has ever gone through, you have been the light that leads us through the darkness, with all of my heart."
During an August 2020 episode of "Chrisley Knows Best," Todd says that his mother 'manipulates' him into doing things he 'doesn't want to.'
"I love my mother, but she's constantly signing me up for things that I don't want to do," Todd said.
Quote
"Keep it simple stupid."
READ MORE: Dave Kindig Net Worth
Trivia
Her grandchildren refer to her by the nickname "Nanny."
Her celebrity crush is Steve Harvey, an American comedian who is a six-time Daytime Emmy Award winner. Harvey has hosted Steve Harvey's Funderdome, Little Big Shots Forever Young, and Little Big Shots.
Faye Chrisley – Net Worth
Nanny Faye Chrisley has an estimated net worth of $500,000.
READ THIS NEXT: Who is Matt Moneymaker?