GT Dave (real name – George Thomas Dave) is the founder and CEO of GT's Living Foods.
Biography
He was born in 1978 to Michael and Laraine Dave.
Both his parents were followers of the teachings of Indian guru Sathya Sai Baba.
In 1994, his mother was diagnosed with breast cancer. During her battle with breast cancer, Laraine started to drink kombucha.
Note – kombucha is a fermented tea, which falls under the functional beverage industry. Proponents of kombucha say it supports liver function, immunity, metabolism, digestion, and more.
After his mom beat the disease, she attributed it to kombucha. Dave recalled in an interview: "I became curious and certainly motivated to understand what this bizarre tea was."
GT's Kombucha
In 1995, Dave started brewing small batches of kombucha in his parents' kitchen. He sold the fermented tea to a local health-food store.
George was 17 at the time. He said about how his kombucha is made: "From day one, I tried to emulate a homemade process."
In December 1997, Dave was selling 30 to 50 cases per day. His business exploded after he sold his kombucha to Whole Foods Market.
In 2015, George was dubbed the King of Kombucha.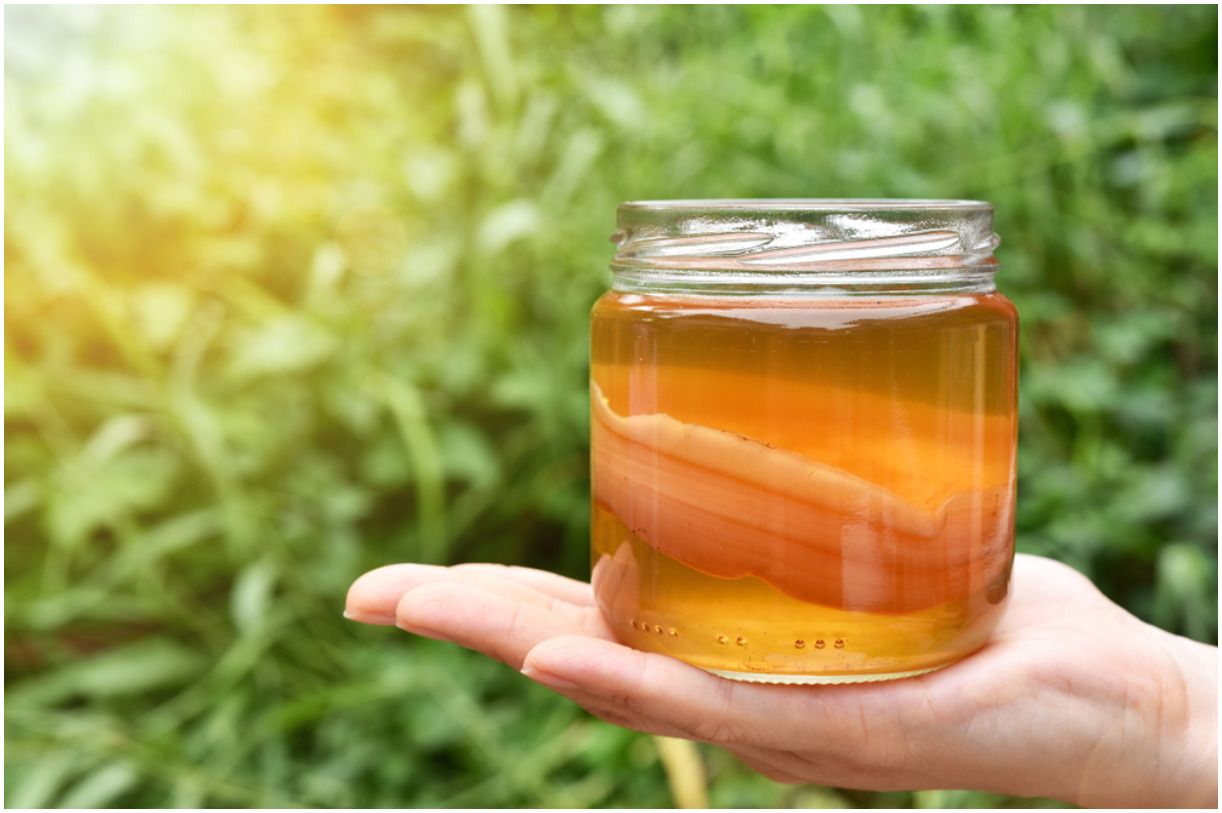 In 2018, Dave rebranded his company as GT's Living Foods. GT explained in an interview: "The new name of the company was my way of saying we stand for living foods."
He donated $1 million to Kombucha Brewers International in 2019.
On July 14, 2020, Dave launched his first-ever challenge on TikTok – #UnitedWeDance. GT wrote on his Instagram: "Dancing always makes me smile!" Dave also wrote: "Come dance with me on Tik Tok for fun, a month's supply of GT's products and a chance to come hang with me at the Kombucha Lair." Two weeks later, the challenge garnered more than 3 billion views.
In the same month, it was announced that George is a semifinalist for the Entrepreneur Of The Year® 2020 Awards in Greater LA. Dave said:
"I am humbled and honored to be recognized by EY among this group of inspirational leaders and entrepreneurs."
Husband
George is openly gay.
In 2019, GT Dave got married to Allan Fanucchi in a Hawaiian ceremony. The wedding was announced in a statement on his company's Facebook account. The statement reads: "On the magical shores of Kauai, they said 'I do' to a beautiful life together."
Real Estate
In 2019, Dave bought a house in the 90210's Trousdale Estates enclave for $5.7 million.
The businessman has other properties, including – a Tudor-style mansion in Hollywood, a luxury condo in West Hollywood, and a property on the Hawaiian island of Kauai.
READ MORE: Who is Devan Key dating?
Quotes
"I always love hearing how Kombucha has changed someone's life for the better!"
"I drink on average 1 ½ – 2 gallons of Kombucha a day. Moderation is essential in life."
"I don't really like to eat with people."
Trivia
Famous people liken Reese Witherspoon, Madonna, and Gwyneth Paltrow have reportedly been spotted drinking Dave's kombucha.
The first time George tried kombucha (at 13), he didn't like the taste. GT recalled in an interview: "I thought it smelled weird. I thought it tasted weird." He added: "I thought it looked weird."
READ MORE: Hard Rock Nick Net Worth
GT Dave – Net Worth
Dave earned most of his wealth from managing his company – GT's Living Foods. He owns 100 percent of the nearly billion-dollar company. GT's Living Foods currently produces more than 1 million bottles per year.
GT's Living Foods owns about 40 percent of the US kombucha market. It is thought that the kombucha market could reach $4.7 billion in global sales by 2025. According to Grand View Research, the global kombucha market size could reach $7.05 billion by 2027. Therefore, GT Dave has an estimated net worth of $1.1 billion.
Featured image source – © Guliver / Getty Images.
READ THIS NEXT: Who is José Antonio Bastón?