What is John Valby's net worth?
Introduction
The name John R. Valby might not be one you are familiar with as the American musician is better known under his stage name Dr. Dirty.
Dr. Dirty is a name famous in the music industry for his songwriting and production of comedic song parodies.
But, before Valby became Dr. Dirty, he was a young boy born in November of 1944 and raised in upstate New York.
Valby went to school in Rochester, New York, and it was there that at the age of seven, he was taught how to play his first musical instrument, the piano.
His tutors at the time were two nuns, and they were the ones who taught him all the basics and how to play the instrument properly.
By the age of ten, Valby had decided that he wanted to pursue a career in the entertainment industry and become a performer.
In 1966, at the age of 22, he graduated from Middlebury College in Vermont, and for a time, he considered a profession as a philosophy teacher.
Still, fairly quickly, he decided that philosophy was not for him, and he would pursue a career in musical entertainment.
During those early days in his career, he joined a number of different rock bands, but none of them appeared to stick for a long time.
Many of them would soon break up, and it was becoming quickly apparent that a career in a band was not in the papers for him.
This led him to become a solo piano act.
The music that he would play was still mostly rock and roll and honky-tonk tunes.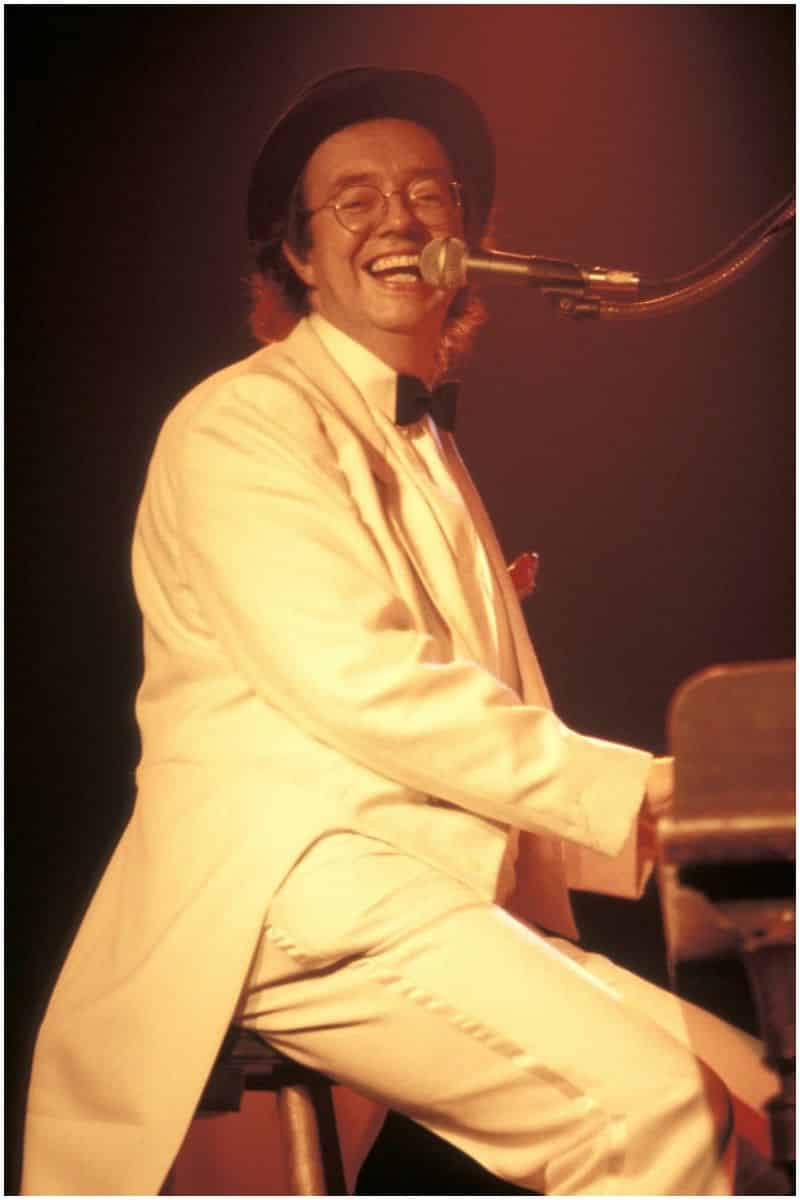 His great breakthrough started occurring after May 1974, when he added some of his own music to the set.
More specifically, that was the first time in which he added some 'dirtier' songs to his set.
The crowd loved it, and the positive response led him to add an ever-increasing number of songs with adult material.
Between new gigs, he would also write new material, which he could then present in his next gigs.
READ MORE: What is the net worth of Soulja Boy?
National Entertainment Conference
His nickname, or rather stage name, came soon after, when as Valby claims, the National Entertainment Conference, which was a booking organization, started using the name for him.
Valby was not a fan of the new nickname; his reasoning for this was that he thought it would take away from the element of surprise.
Anyone who would show up to his gigs would now be expecting the adult tracks, which would likely take away from the laughter that the songs would bring out.
His music and tracks were often written inspired by the Catholic repression that he had faced during his childhood.
His music was a reaction to his childhood, and his entertaining lyrics and songs made the tracks crowd favorites.
His comedic act was not the only aspect of Valby's career that took off.
Valby also recorded multiple albums, the first of which, The Key is Love, was a collaboration with Jim Schoenfeld.
His discography consists of an impressive 53 different albums, with the earliest one being recorded in 1974 and the latest one in 2018.
Another notable performance was when in 1983, he was featured as the piano player in the film Losin' It, which also featured Tom Cruise.
All of these different albums and artistic endeavors have led to Valby establishing quite a name for himself, and he has often used his success to advocate and endorse campaigns he was passionate about.
In 2016, he recorded a song and music video supporting the Trump campaign, but he would later on backtrack and take his support back in 2018.
After many years in the music industry, there are many aspects of his life that are very well known.
His early start and political affiliations are only some of them.
Wife
When it comes to his personal life, he has been married to his wife Anne for many years, and the two have had six children together.
They live together in Clarence, New York, but their home there was burned in August of 2012.
Regarding the incident, there are suspicions of arson, but those suspicions were never proven.
Even after the burning down of their home, they remained in Clarence, where they have lived most of their lives.
READ MORE: Bandman Kevo Net Worth
John Valby – Net Worth
After so many years in the entertainment industry, it seems only natural that Valby has amassed quite a bit of wealth.
This wealth has mainly been generated through his comedic gigs and comedic music, which has gained much notoriety over the decades.
His main revenue source has always been his comedic profession; he does not appear to have focused on diversifying his income sources.
If he had, it would have been likely that his net worth would be higher at this stage of his life.
Therefore, American musician John Valby has an estimated net worth of $1 million.
READ THIS NEXT: Who is Victoria Beckham?