What is Maria Folau's net worth?
Introduction
Maria Folau (birth name – Solonaima Maria Tuta'ia) is a retired New Zealand netball player.
Biography
She a born on February 18, 1987, in Tokoroa, New Zealand.
Her mother is named Niukini, while her father is Fuisami Tuta'ia. Her parents moved from Samoa to New Zealand in 1983.
Her second cousin is Australian rugby union player Siliva Siliva.
While attending Mount Albert Grammar School, Maria was the captain of the Premier Netball team.
She was named in the New Zealand U21 squad in 2003. In 2005, they won the World Youth Cup. Also in 2005, Folau made her debut on the Silver Ferns team.
From 2005 to 2007, she played domestic netball for the Auckland Diamonds. In 2007, she won a silver medal at the World Netball Championships.
In 2008, Maria signed with the Waikato Bay of Plenty Magic. She had 31 appearances for the team.
In 2009, Folau won the World Netball Series.
In 2010, she won the gold medal at the Commonwealth Games.
From 2010 to 2018, Folau played for Northern Mystics.
She was inducted into the Mt. Albert Grammar School Hall of Fame in 2014.
In 2019, she signed with Adelaide Thunderbirds. She was the leading goalscorer for the team.
Retirement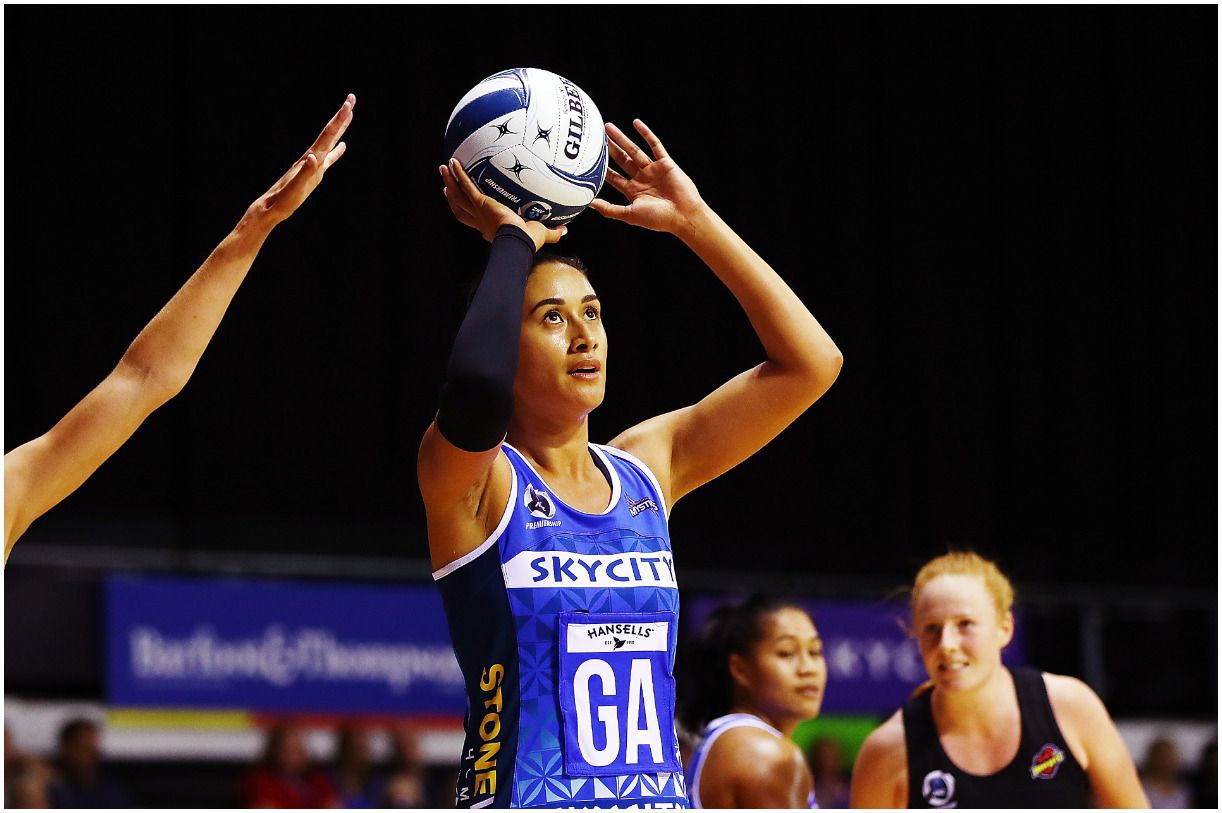 In December 2019, it was reported that Maria retired from domestic and international netball.
Noeline Taurua, the coach of Silver Ferns, said in an interview about Folau: "There is something special about watching Maria seamlessly land those long-range goals from any point in the shooting circle without a furrowed brow." Taurua also said that Folau will be remembered as one of New Zealand's greatest players.
Maria finished her career with 150 caps for the Silver Ferns.
Husband
On November 15, 2017, Maria Folau married Israel Folau in a wedding ceremony at the Kangaroo Valley, New South Wales.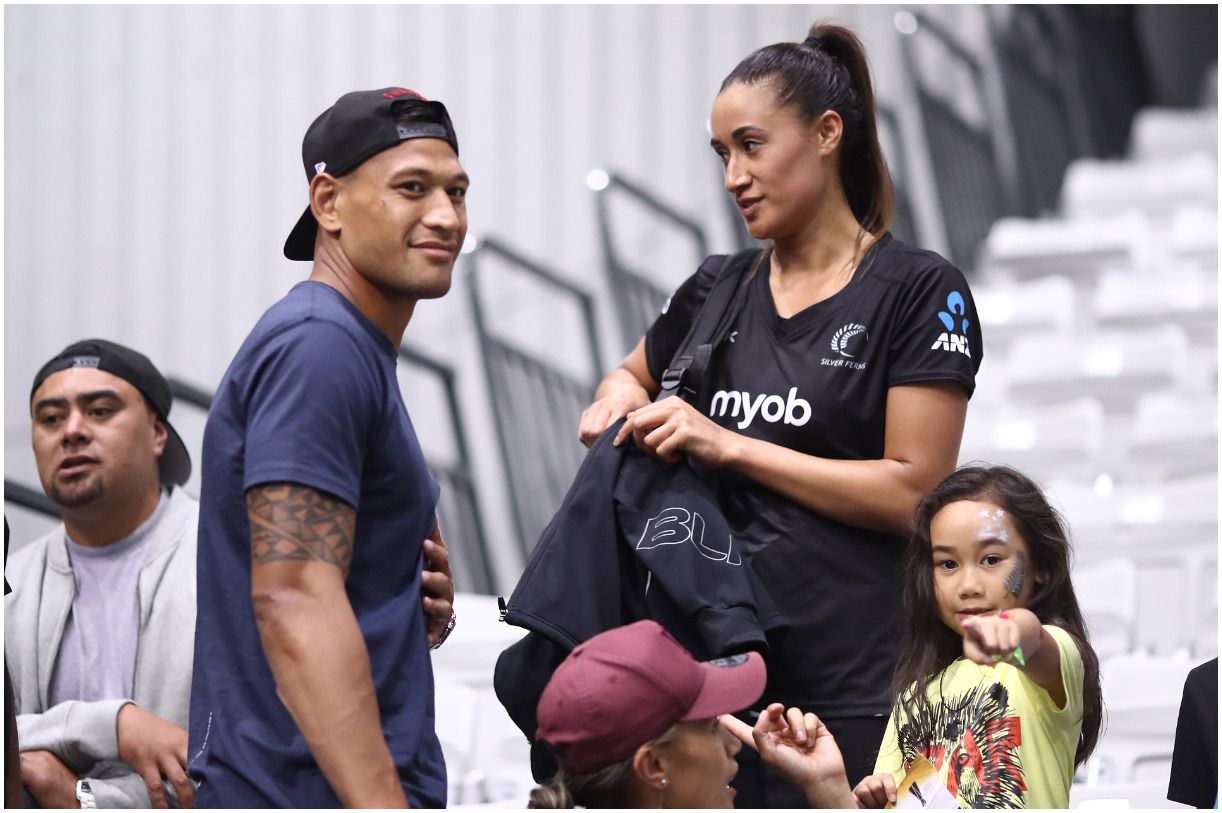 Israel Folau is an Australian professional rugby league player who played Australian rules football and rugby union.
In 2019, Israel was sacked in by Rugby Australia over comments on Instagram that included a warning that hell awaits homosexuals.
Israel said in an interview with Sky News: "It's been a very tough time for Maria, myself, and our families." Folau went on to say: "She [Maria] has been dragged into this situation unexpectedly, and it's been very frustrating for her."
READ MORE: Who is Sterling Sharpe's wife?
In December 2019, NSW Rugby and Folau settled their legal dispute following the dismissal of the player. He received about $9.5 million.
He currently plays for Catalans Dragons, a professional rugby league club based in France.
In March 2020, it was reported that they are expecting their first child later this year.
In an April 2020 interview, Maria said: "Izzy and I never get this much time together." Folau continued: "France has been really cool to us, to be completely honest, it's been really fun, and we've been enjoying this opportunity here."
Height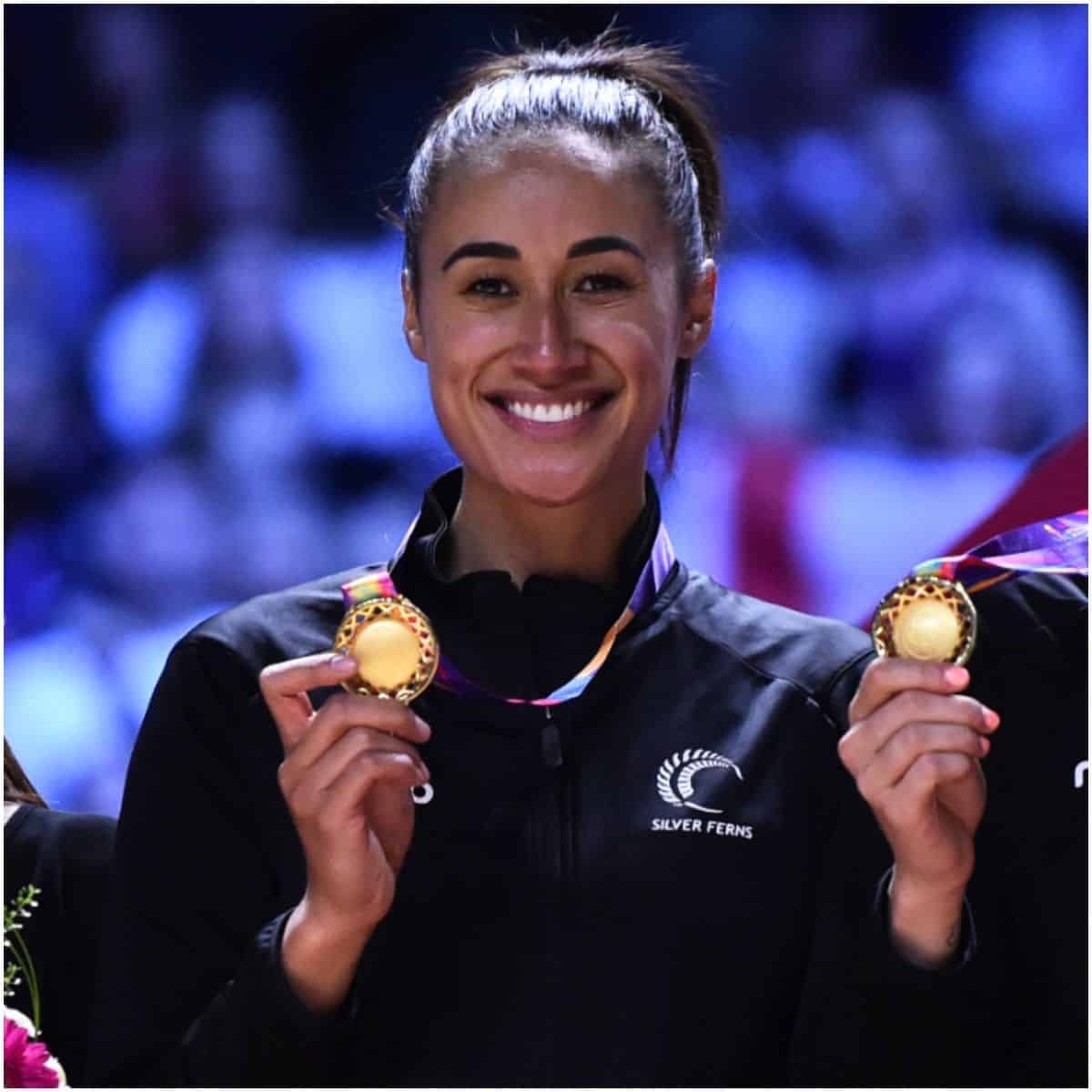 Maria Folau is 6 ft 2 in (1.88 meters) tall.
READ MORE: Is Colin Kaepernick dating now?
Trivia
After she got married to Israel, Maria changed her last name from Tuta'ia to Folau.
Maria Folau – Net Worth
She earned most of her wealth from serving as a professional netball player. Maria has represented New Zealand at three Commonwealth Games and three Netball World Cups.
In addition, Folau is the second-most capped New Zealand player. Maria has also earned money from sponsors.
Therefore, retired New Zealand netball player Maria Folau has an estimated net worth of $3 million.
READ THIS NEXT: Who is Richard Jefferson?