What is Richard Jefferson's net worth? Who is Richard Jefferson's wife?
Introduction
Richard Jefferson is an analyst on ESPN and a former American professional basketball player.
Biography
He was born on June 21, 1980, in Los Angeles, California, USA.
His parents were both Christian missionaries.
Jefferson went to Moon Valley High School in Phoenix, AZ. Later, he played college basketball at the University of Arizona.
Richard broke into the NBA in 2001-02 for the New Jersey Nets (now known as the Brooklyn Nets). He was named to the NBA All-Rookie Second Team in his first season with the Nets.
The New Jersey Nets lost the 2003 NBA Finals to San Antonio Spurs. Jefferson said in an interview:
"The 2003 Finals, we didn't lose because we weren't great. We lost because we weren't as complete." Richard went on to say: "It taught me how important guys 10 through 13 become in an NBA Finals."
In 2004, he was a member of the USA Men's Olympic basketball team in the Summer Olympics.
On August 13, 2004, Richard signed a six-year, $78,000,000 contract extension with the New Jersey Nets.
In 2008, he was traded to the Milwaukee Bucks for Bobby Simmons and Yi Jianlian.
On June 23, 2009, Jefferson was traded to the San Antonio Spurs for Fabricio Oberto, Kurt Thomas, and Bruce Bowen.
In 2010, Richard re-signed with the San Antonio Spurs.
On March 15, 2012, Jefferson was traded for Stephen Jackson to the Golden State Warriors.
In 2013, Richard signed with Utah Jazz. In 2014, he signed with the Dallas Mavericks. In the follow-up year, Richard signed with the Cleveland Cavaliers.
In 2016, Jefferson won an NBA championship with the Cleveland Cavaliers. Richard declared for ESPN:
"When I got to the NBA Finals again in 2016, and I'm the 10th-best player on our team, I understood that my role was serious." Jefferson continued: "My responsibilities were real. I knew I could have a serious impact because I'd seen it before."
On July 28, 2016, he re-signed a two-year, $5 million contract with the Cleveland Cavaliers.
On October 19, 2017, he signed a one-year, $2.3 million contract with the Nuggets.
Retirement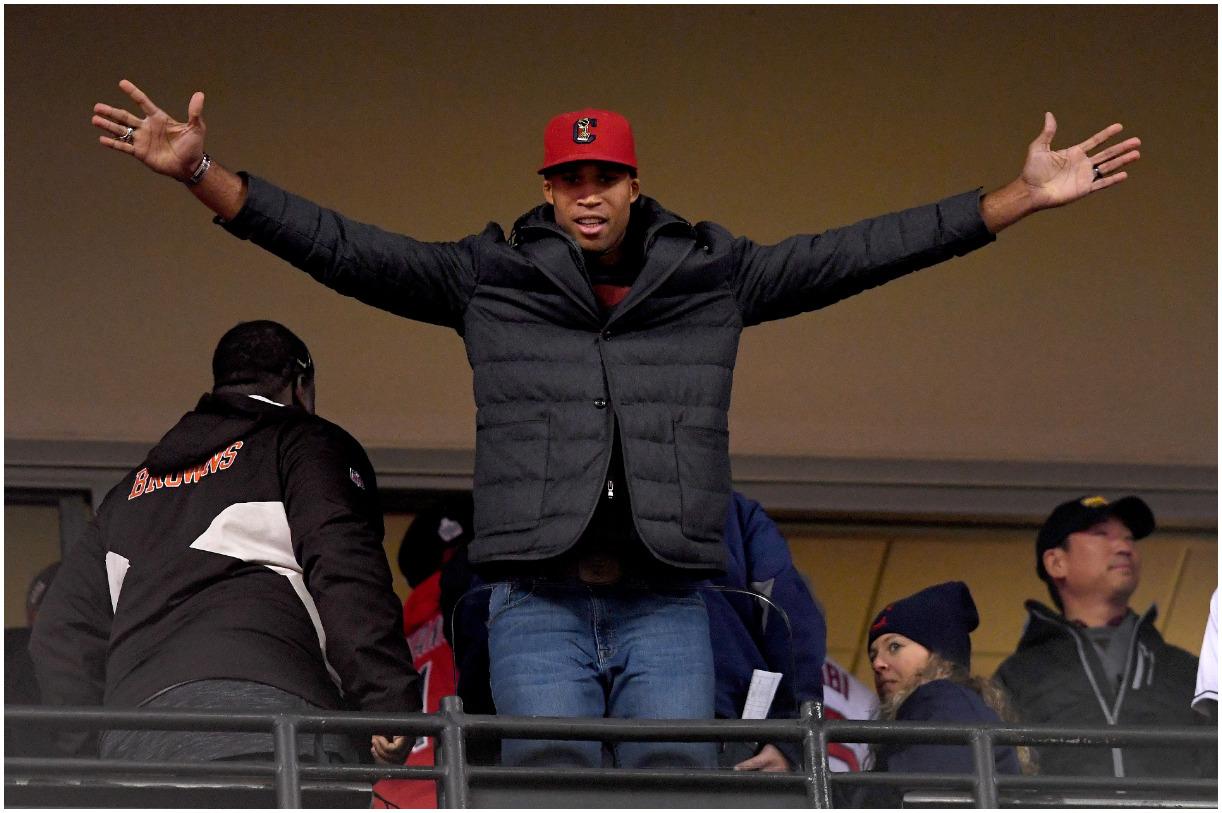 Jefferson announced his retirement from professional basketball on October 13, 2018.
In July 2019, Richard tweeted:
"I'd like to formally announce after a ton of speculation I'm coming out of retirement. I'd like to play basketball for one more year."
He last played for the Denver Nuggets in the 2017-18 season.
Podcast
In 2017, he began co-hosting the podcast Road Trippin' alongside Channing Frye and Allie Clifton.
Wife
Richard Jefferson is married to model Teresa Lourenco.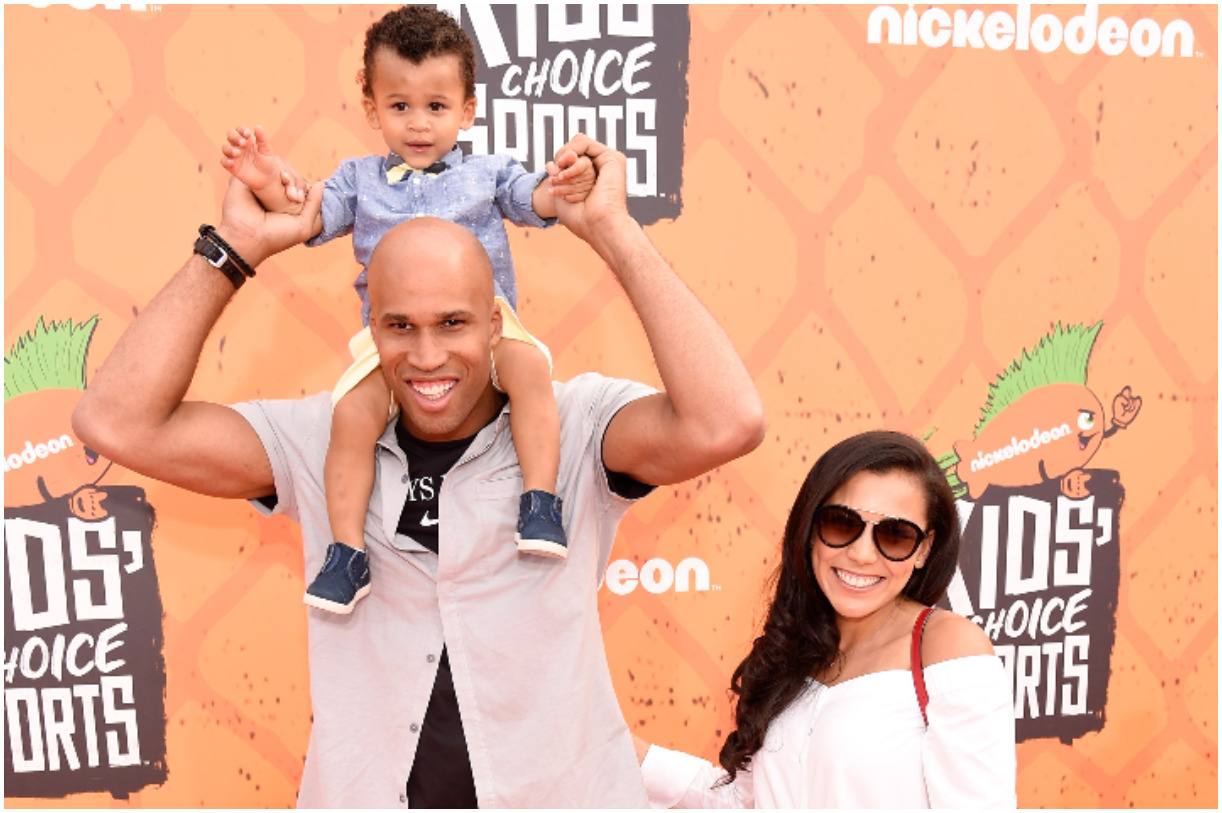 The two have a son.
READ MORE: Is Sterling Sharpe married?
Called Off A Wedding
Jefferson was previously engaged to Kesha Nichols, the CEO of the dance production company "Sugar and Spice Productions."
Richard actually canceled the wedding with Kesha just two hours before the ceremony was scheduled. Friends and guests had already shown up. One friend said:
"He [Jefferson] never showed up at the hotel, but 'all his boys were there."
According to reports, the wedding had a $2 million price tag.
Jefferson said in a later interview:
"We had broken up and gotten back together, broken up and gotten back together so many times that I didn't want to make this decision and then two days later say ok look, I'm sorry."
Kesha said in an interview that if the wedding was canceled, she and Richard no longer could speak. Nichols also said:
"I have no hard feelings. I will always care about him. … My heart is broken. I'll miss him as a friend."
Height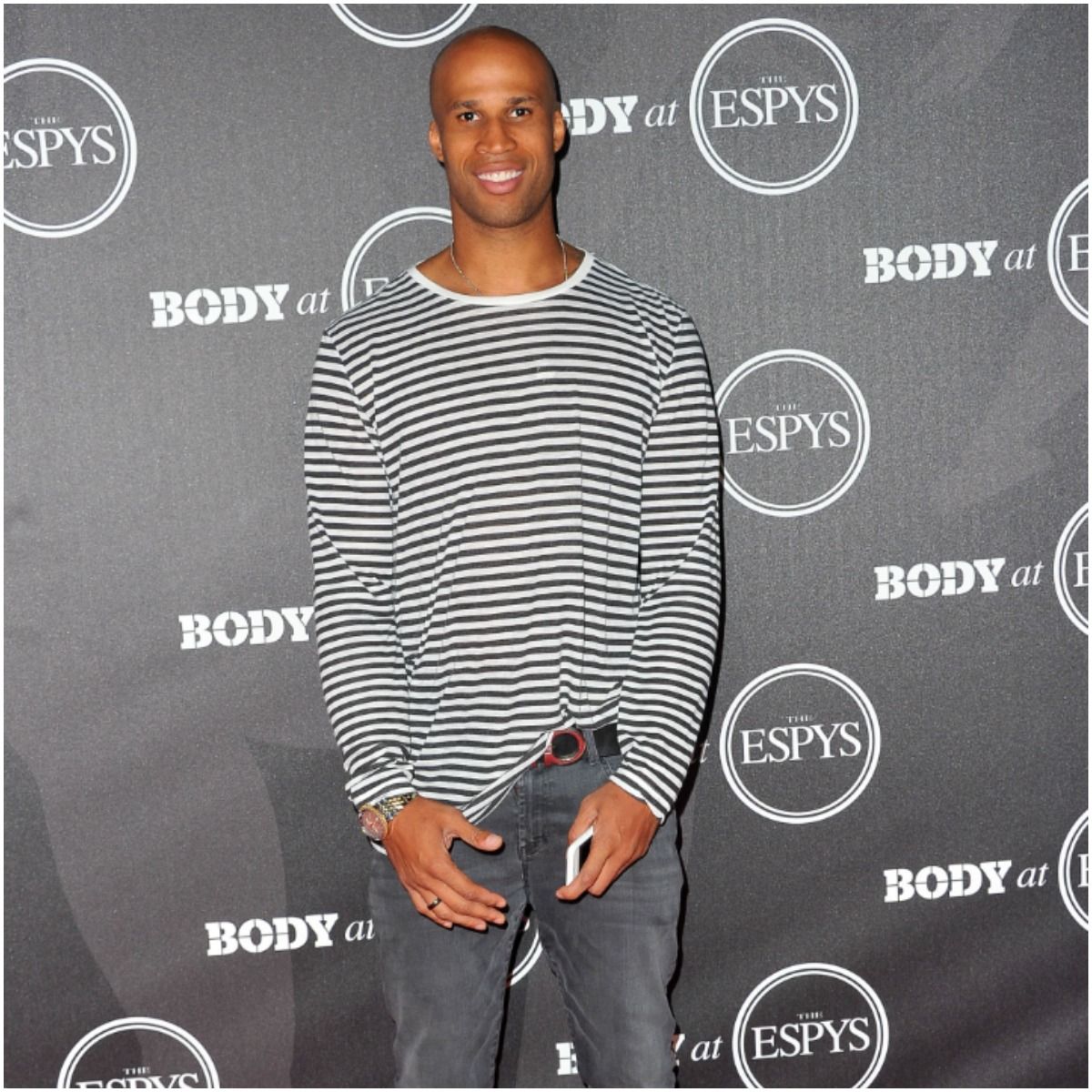 Jefferson is 6′ 7″ (2.01 m) tall.
READ MORE: Colin Kaepernick Net Worth
Quotes
"I'm insanely optimistic. For odd, weird reasons, things always work out."
"That was probably the biggest win in the history of the franchise."
"I want to play for a championship team. I want to win a championship."
"Our offense failed us. A lot of the decision-making."
Richard Jefferson – Net Worth
Jefferson earned most of his wealth from playing for eight teams across 17 seasons in the NBA.
He played in 1,181 career games and won a championship with the Cavaliers in 2016.
Richard earned over $115 million from his contracts with the NBA teams he has played for.
Additionally, Jefferson serves as a basketball analyst for ESPN as well as for the YES Network.
In July 2022, he made his officiating debut at Summer League.
Therefore, former professional basketball player Richard Jefferson has an estimated net worth of $55 million.
READ THIS NEXT: Who is Israel Folau?