Well, he could have been a Hall of Famer, if NFL analysts and experts are to be believed.
Sterling Sharpe is a former NFL wide receiver for the Green Bay Packers, and a phenomenal player who said very little throughout his football career.
Ironically, he spent his retirement from football as a commentator—doing more talking in one night than he had in all his post-game interviews as a player.
So what turns led Sterling Sharpe from college to the NFL to television and…golf?
The Origin Story
Sterling Sharpe was born on April 6, 1965, in Glennville, Georgia. His younger brother is Hall of Famer, Shannon Sharpe.
The Sharpe boys were raised in Glennville, living with their grandparents and sister Sherra.
Sterling was an excellent sportsman from a young age. At Glennville High School he played in the role of running back, linebacker, and quarterback.
He also played basketball and took part in track events.
After graduating from Glennville High School, Sterling moved on to play wide receiver in college.
His college of choice was the University of South Carolina, where he set records for career receptions, receiving yards, career touchdowns, and receiving touchdowns in one season. The latter record has since been broken.
With this level of skill, it's no wonder Sharpe's USC jersey was retired at the end of his final season in 1987.
William Black, his USC team's coach throughout Sterling's college years, retired when Sterling left, and became his manager.
As a final college honor, Sterling made the College Football Hall of Fame more than two decades later.
Sterling has a daughter named Sommer. She was born November 21, 1993, and studied for her BA in Journalism and Mass Communications at her father's alma mater.
The Football Years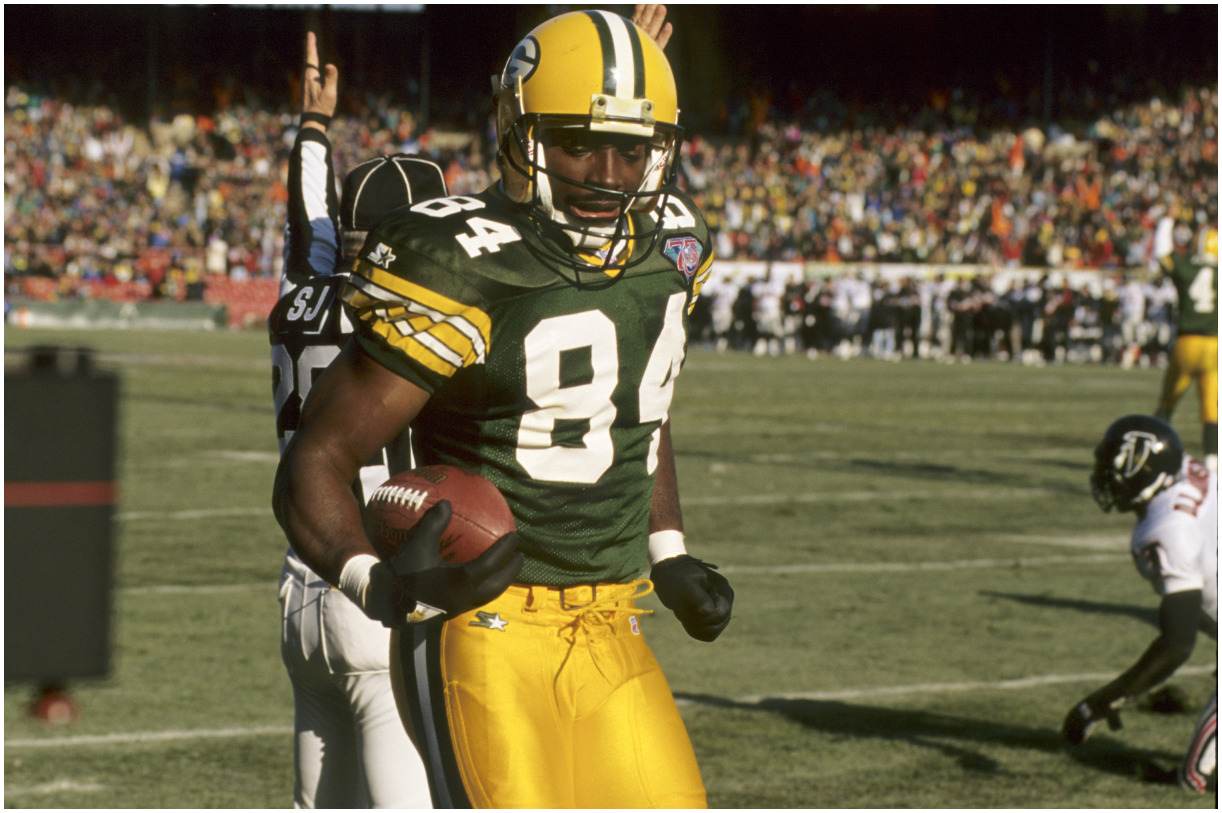 Sterling was the 7th overall pick by the Green Bay Packers in 1988. He took the NFL world of the 80s by storm. As a rookie, Sterling started 16/16 games that season.
He set about breaking records by the legendary Don Hutson—including the number of receptions and number of receiving yards in a single season.
In 1992, Sterling formed half of one of the league's best-ever passing tandems.
The Sterling and Brett Favre combo is credited with helping Sharpe achieve another career-high—107th reception of the season, and best ever reception record for a single season.
In 1993, Sterling broke his own record, and in 1994, he set some new ones—including catching more than 100 passes in two consecutive NFL seasons.
In 1994, he hit the second-highest number of touchdown receptions in NFL history.
His 18 touchdown receptions were second only to Jerry Rice with 22. Then, while his star was very convincingly on the rise, tragedy struck.
Life After The NFL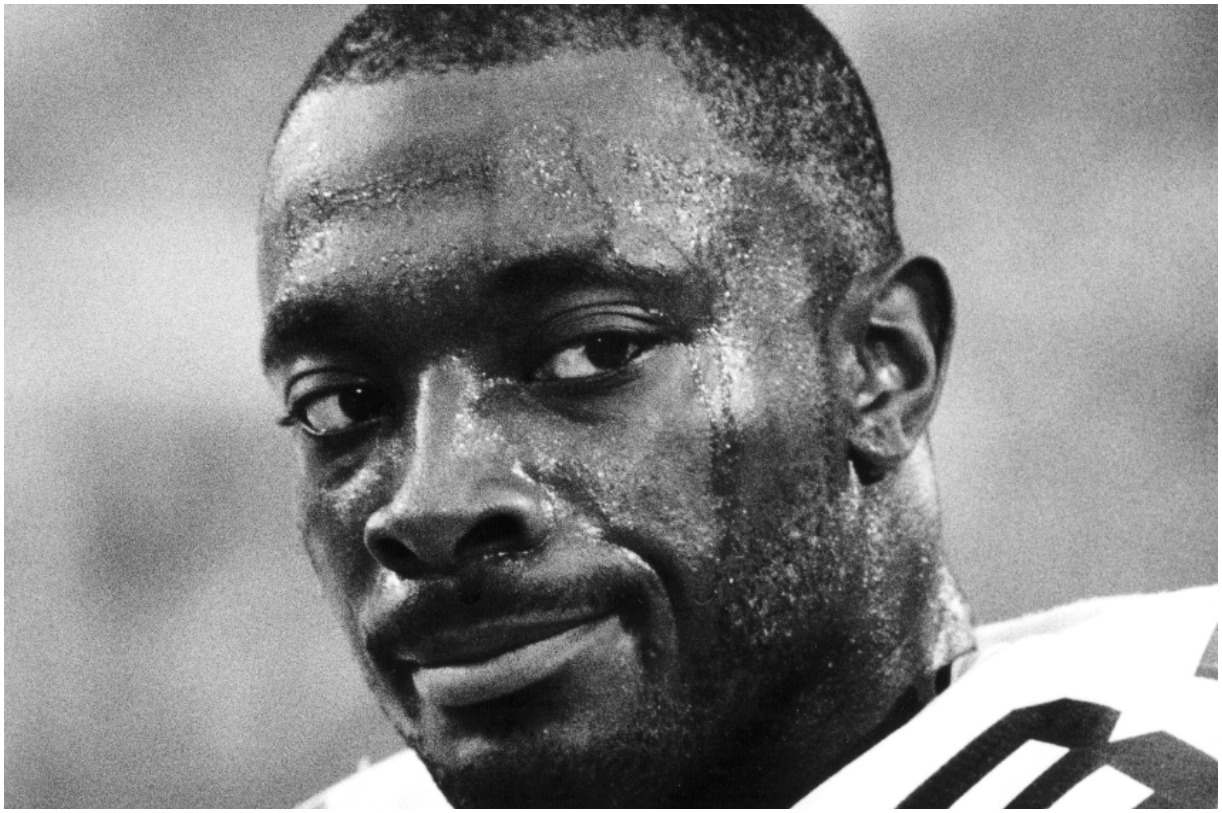 During a game against the Atlanta Falcons in week 16 of the season, Sterling injured his neck while blocking the opposition.
Immediately, health officials for the team gave Sharpe the all-clear. In the next game, the injury seemed to have worsened, with Sterling reporting numbness and tingling. It turned out that Sterling Sharpe had a dangerously loose vertebra.
At any time, he could end up paralyzed.
READ MORE: Who is Claressa Shields' boyfriend?
The findings ended Sterling's NFL career.
The player may have been out of the league, but the league—and its legions of fans—weren't ready to let go. Sterling was hired by ESPN to analyze games on NFL Prime Monday and NFL GameDay.
The sportsman also invested in businesses of his own—including Pro Bowl Motors in Columbia, SC.
When Sterling's brother was inducted into the Pro Football Hall of Fame in 2011, he used the acceptance speech as a platform to push for his brother to be added to the roster.
He is also reported to have given his first Super Bowl ring to his elder brother in acknowledgment of his career.
When asked by a sports reporter what he missed most about football, Sterling's answer was, "none of it."
He now plays golf—more than 200 rounds a year, excluding tournaments—and has a 2 handicap.
He has also acknowledged the role Colin Kaepernick played in bringing awareness to the NFL platform. In a candid interview, Sterling said of Kaepernick and Eric Reid:
"They were doing it for people who look like me…there's a really good chance I would've knelt."
READ MORE: Paul Bissonnette Mockumentary
Wife
There is no information about Sterling Sharpe's wife or girlfriend.
What Is The Net Worth Of Sterling Sharpe?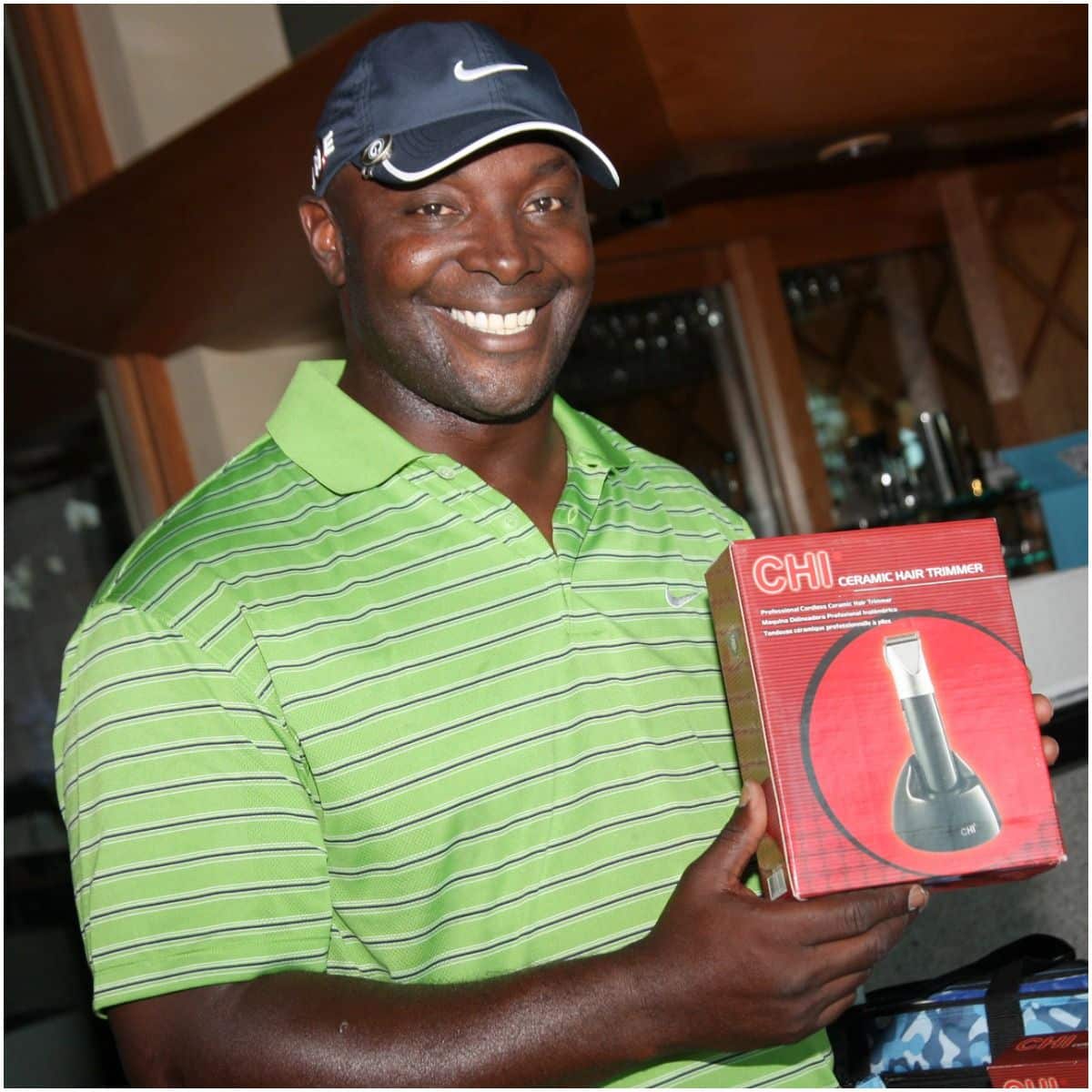 Former American football wide receiver Sterling Sharpe has an estimated net worth of $7.5 million.
Want to know how good Sterling Sharpe really was? Check out this video for the low-down.
Featured image source – © Guliver / Getty Images.
READ THIS NEXT: John Rocker Net Worth