What is Colin Kaepernick's net worth? Who is Colin Kaepernick's girlfriend?
His name might be familiar.
Years after his Super Bowl appearance, Kaepernick couldn't land a spot on any NFL franchise roster.
It wasn't drugs.
It wasn't violence.
It wasn't a criminal case.
The former starting QB took a knee during the US national anthem to protest police brutality against black people.
It cost him his career.
As one of the most socially authentic figures in pro sports, and the winner of the 2017 Sports Illustrated Muhammad Ali Legacy award,
Here's what you need to know about Colin Kaepernick.
The Origin Story
Colin Kaepernick was born in 1987 in Milwaukee, Wisconsin.
His biological parents separated before his birth, and he was adopted by Rick and Teresa Kaepernick.
The couple had two older children—a boy and girl—and adopted Colin after losing two young sons to heart defects.
The Kaepernick children had a good life, moving to California when Colin was four.
He showed a talent for football early on, getting into the sport at age eight and playing consistently all through school.
An all-rounder, young Colin played football, basketball, and baseball, earning an all-state nomination for all three in his senior year. At the Central California football conference, Kaepernick earned MVP status.
Interestingly, he earned 34 points in an All-CCC playoff during his high school basketball career but had the record snatched from him when Ryan Anderson—yes, of the NBA—scored 50 points.
After graduating high school, the University of Nevada was the only school offering Colin a full football scholarship. He accepted.
Colin Kaepernick has been vegan since mid-2015, and dating radio and television host, Nessa Diab 'officially' since February 2016.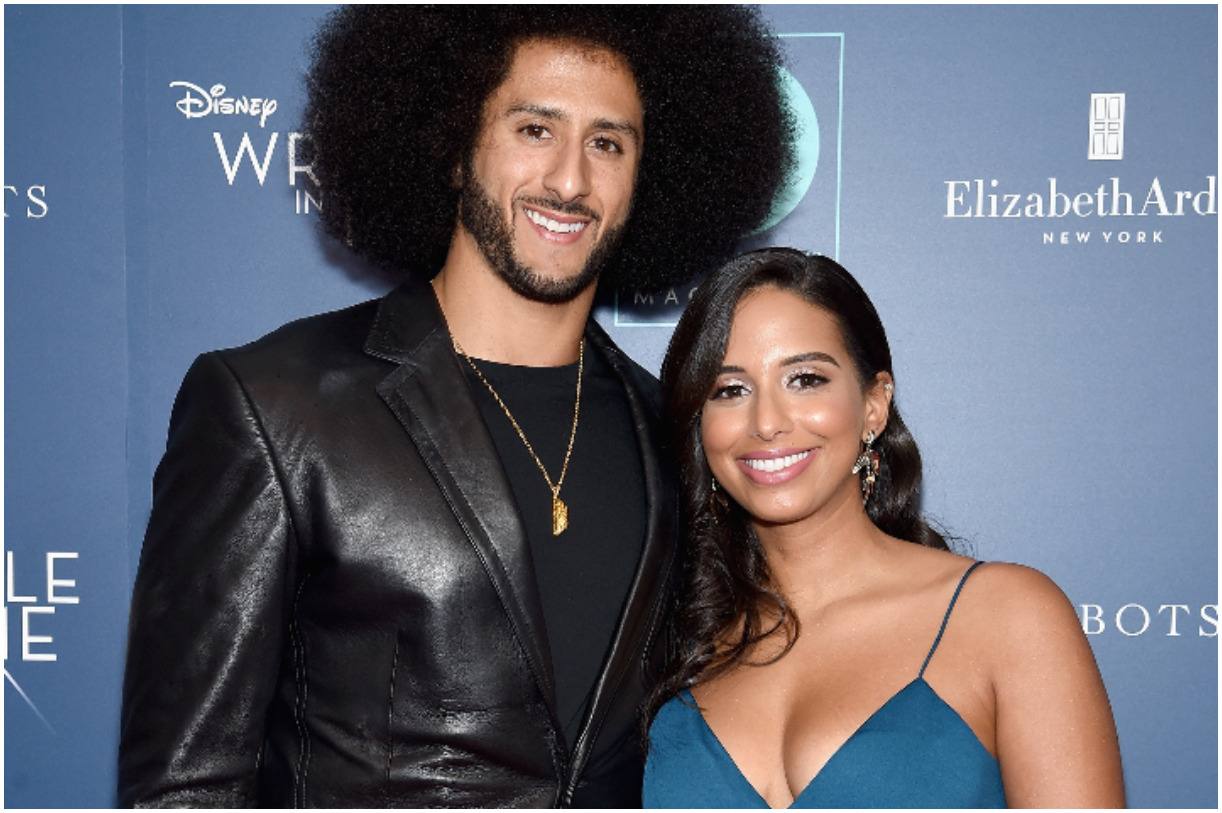 Kaepernick—like his family—is a baptized Methodist and confirmed Lutheran.
He is open about his faith in God—a faith that would see him through tough times ahead in his career.
Football
After a highly successful high school and college career—where he graduated with a Bachelor of Business Management—Kaepernick became eligible for the 2011 NFL draft.
Thanks to careful negotiations between the San Francisco 49ers and the Denver Broncos, San Francisco secured Kaepernick as the 36th pick overall. He spent that season on the bench as a backup for Alex Smith.
In 2012, he was used sparingly for specialist plays and scored his first touchdown for the team against the New York Jets.
He got his first NFL start that same year, during a Monday Night Football game against the Chicago Bears. The hot-headed footballer experienced several career highs and lows in the years leading up to 2016.
He copped a $10,000 fine for wearing non-sponsored headphones during a post-match interview and another for inappropriate language on-field.
He also signed a record six-year contract extension with the 49ers, valued at just over $126 million.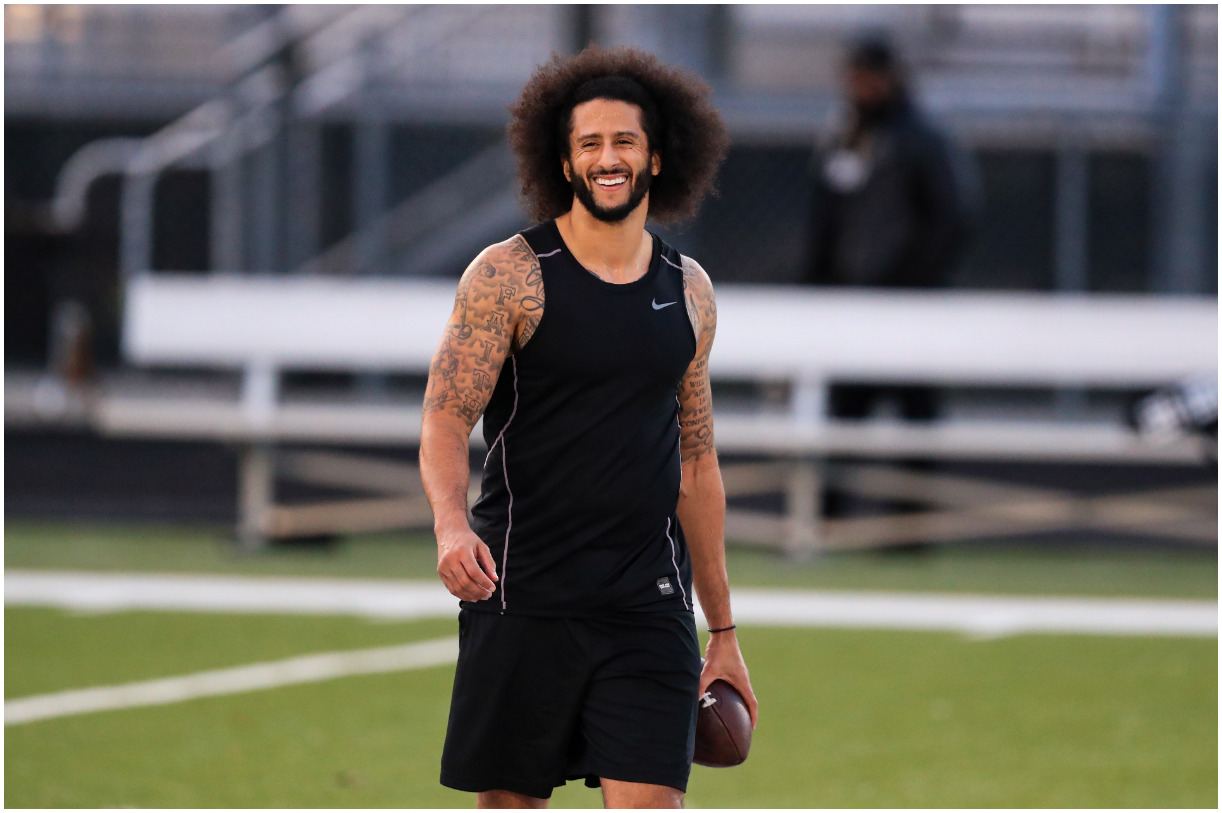 Plagued with thumb, knee, and shoulder injuries and surgeries coming into the 2016 football season, Kaepernick lost his starting position to Blaine Gabbert.
He worked hard to contest this, eventually earning his first start of 2016 in week 6.
But it was Colin Kaepernick's sideline activities that threw him firmly into the limelight that year.
That Message
In his team's 3rd pre-season game of 2016, media networks got footage of Kaepernick sitting through the national anthem. After the game, he explained:
"I am not going to (…) show pride in a flag for a country that oppresses black people."
Colin also stated that he would continue to protest peacefully until he felt that the flag represented equality.
Sometime later, following a conversation with NFL player and military vet Nate Boyer, Kaepernick took a knee to protest peacefully while still showing respect for the sacrifices of military service people.
When police murdered African American men Terence Crutcher and Keith Lamont Scott, Kaepernick commented publically that this was exactly the type of action he was protesting.
He would kneel during the national anthem at every 49ers game that season.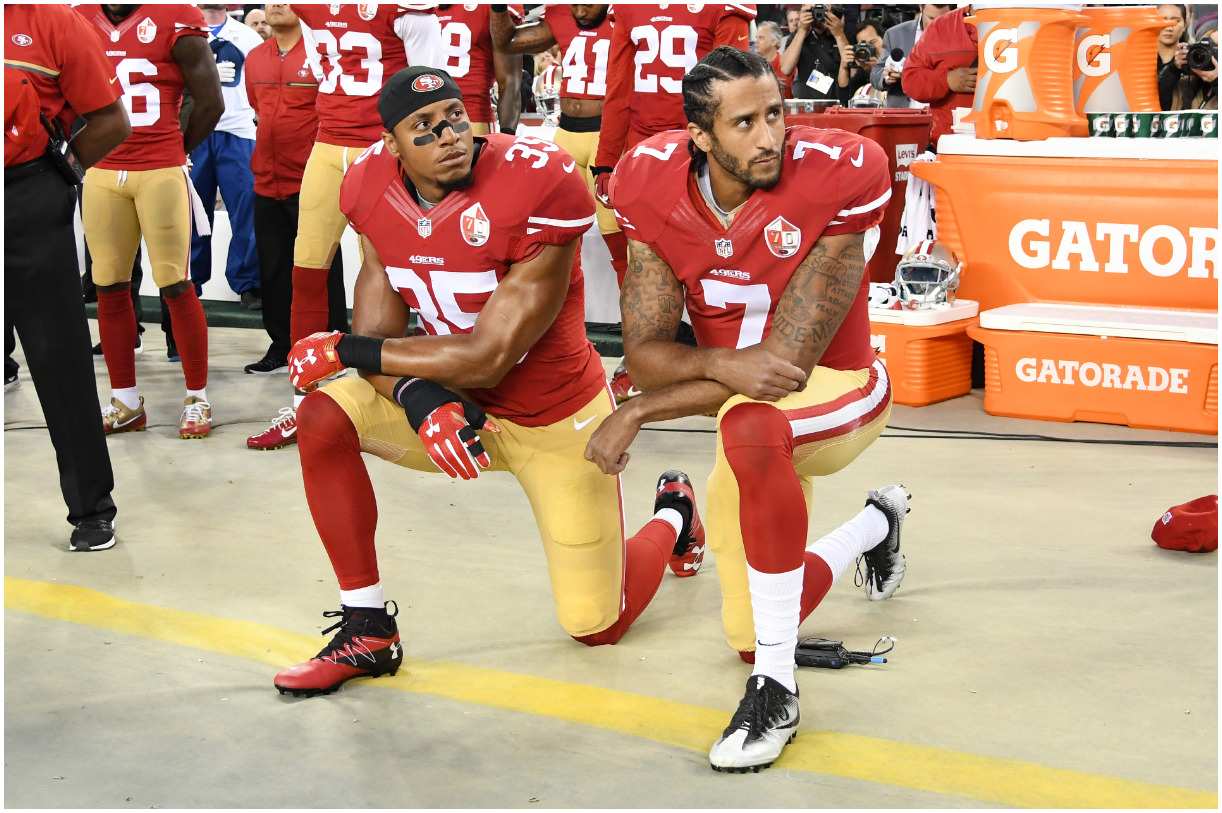 Villainy
President Trump took to Twitter, complaining that NFL owners—a group of white, predominantly Republican men—should fire Kaepernick and anyone who won't stand for the US flag.
The 49ers announced that they would be releasing him, and he became a free agent from 9th March 2017.
For the three years following, he was not picked up by any NFL team.
Despite constant denials from the league, the general public understood what was happening—Colin Kaepernick had been blacklisted by the league he'd served because he wouldn't fall in line.
Kaepernick stated publically and privately that he wanted to keep playing, but as persona non grata, none of the good ole boys at the NFL owners' table would give him an opportunity.
But outside the sheltered microcosm of the NFL owners (and an increasingly unpopular president) unrest was growing.
Redemption
As police violence against black people increased, so did tensions across the country. When George Floyd was murdered on a street—in plain view of the general public, on camera, and with 3 other police officers looking on—the world decided it had had enough.
Former vice president of communications slammed NFL franchise owners for being cowards and not being willing to do the right thing despite African American players making up the lion's share of the league roster.
NFL commissioner Roger Goodell started trying to muster up interest in Kaepernick. He went public saying he'd like to see the activist quarterback back in a helmet for the next season. Live on ESPN, he said he was encouraging teams to sign the 32-year-old.
Goodell also said he'd be open to bringing Colin on board to show the league how to approach social issues and make better decisions for the community.
That community hasn't been fooled. Award-winning commentator Michael Wilbon has been one of Kaepernick's most vocal supporters since 2016.
"Colin Kaepernick looks pretty good right now because he got it right. He said, 'This is a systemic problem, it is not going away, it is ongoing, and I am objecting to this' and the NFL said, 'We don't want you.' (…) they lied for a couple of years about why he wasn't in the league. They ought to be embarrassed."
The Last Laugh
The I'm With Kap movement had a lot of support from the celebrity set.
Cardi B and Rihanna—respectively the first and second artists approached to perform at the Super Bowl halftime show—both turned the offer down over Kaepernick's treatment.
Jay-Z was panned as a sellout for his partnership with the NFL. Jennifer Lopez and Shakira lost major millennial support for putting any morals aside to get paid by the NFL.
In 2020, Colin announced that he'd be releasing his memoir later in the year.
He also created a new partnership with Nike—the trending Colin Kaepernick x Nike Air Force 1 campaign—and signed a deal with TV giant Disney.
This partnership will create a docuseries from ESPN Films about Kaepernick's experience as a globally recognized quarterback, a black man exiled for doing the right thing, and an unlikely civil rights leader.
READ MORE: Dustin Poirier Career Earnings
What is the net worth of Colin Kaepernick?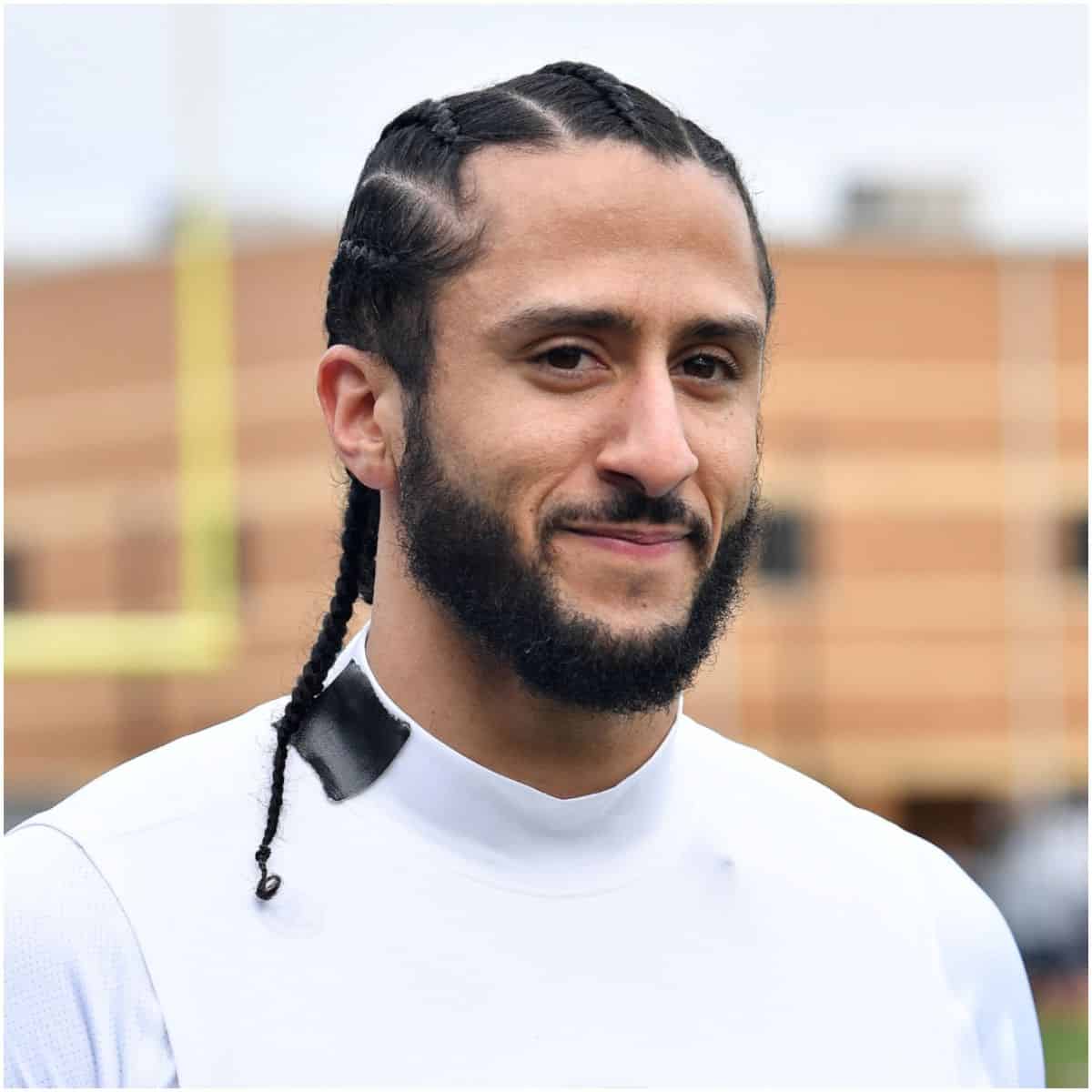 Kaepernick earned most of his wealth from playing six seasons in the NFL as well as from brand deals and sponsorships. During his career, Colin earned over $43 million.
He's the author of "I Color Myself Different."
Therefore, Colin Kaepernick has an estimated net worth of $25 million.
Are you with Kap? Learn more about his moves in philanthropy, civil rights, and his partnerships with Disney and Nike right here.
READ THIS NEXT: Who is Sterling Sharpe?