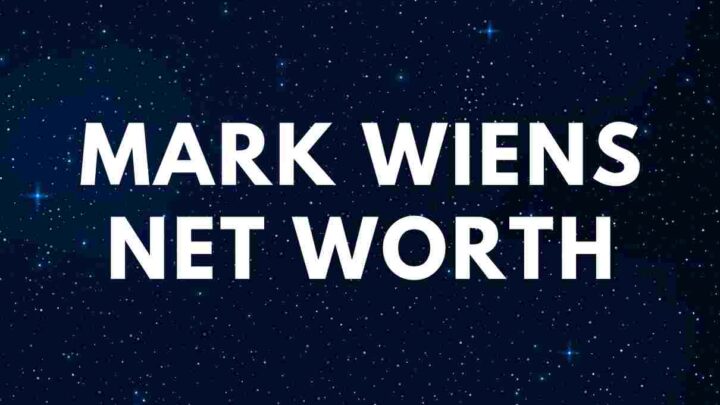 Mark Wiens is an American travel vlogger who created the websites EatingThaiFood and Migrationology.
Biography
He was born on February 26, 1986, in Phoenix, Arizona, USA.
His parents, both missionaries, moved the family to France when Mark was 5.
"I was born in the United States, but when I was 5 years old, my family and I moved overseas," Wiens told Easy Space. He added: "We lived in France, DR Congo, and Kenya throughout my growing up years, and eventually I returned to the United States to attend university."
In 2008, Mark graduated from Arizona State University with a Bachelor's degree in Global Studies.
After college, Wiens decided to travel to South America.
"Right after graduating in 2008, I set off," Mark explained in an interview for Entrepreneur. I traveled for almost a year before I pretty much ran out of money, but I didn't want to return to the States. I ended up teaching English for a year in South America."
Since 2009, Wiens has been based in Bangkok, Thailand.
Also in 2009, Mark started Migrationology.com, a website that presents food from across cultures "or at least from the destinations I've personally visited."
Moreover, Mark started the blog eatingthaifood with Dwight Turner.
YouTube
On February 2, 2009, Mark created his YouTube channel. On February 3, he uploaded the first video, titled – "Zanzibar Orange Peeler."
Wiens reached 1 million subscribers on August 14, 2017. "My goal was never to be a YouTube person," he said.
In March 2012, he released the book "Eating Thai Food Guide." It includes recommended restaurants in Bangkok to order authentic meals.
In December 2016, Wiens published the e-book "Hong Kong Travel Guide for Food Lovers." The book is an excellent guide for people visiting Hong Kong.
On June 19, 2017, he started a second YouTube channel, titled – Mark Abroad. "This channel I'll be giving you walk-through tours of the houses and hotels my family and I stay at when we travel," is the channel's description.
READ MORE: Who is Unbox Therapy's wife?
Wife
In July 2013, Mark Wiens married his wife, Ying.
"I could not explore and discover Thai food without her," Mark wrote on his blog.
Children
The couple has a son named Micah.
Quotes
"Spicy and sour would be my ultimate duo of satisfying flavors."
"All the time when I'm eating and creating blogs and videos, I'm learning about a food I'm trying for the first time."
"If you love to do something, it's really about determination, it's about consistency."
READ MORE: Tfue Net Worth
Mark Wiens – Net Worth
Wiens earned most of his wealth from ads and affiliated links on his websites (Migrationology and Eating Thai Food) and from uploading videos on YouTube.
He also authored travel guides, such as the Hong Kong Travel Guide for Food Lovers, Eating Thai Food Guide, 41 Irresistible Meals You'll Travel to Eat, Vietnamese food: 25 Must-Eat dishes in Saigon (and Where to Try Them), and 101 Things To Do In Bangkok.
"I make a bit of money through advertising on my websites and I also sell two different eBooks about Thai food on my Thai food site," Wiens told Never Ending Voyage.
On YouTube, Mark has over 1.55 billion views, meaning about $4 million in revenue before taxes. Therefore, YouTuber Mark Wiens has an estimated net worth of $3.5 million.
READ THIS NEXT: Who is Michelle Khare?