Tfue is a former FaZe Clan professional Fortnite player, YouTuber, and Twitch streamer, who has amassed a cool 12.1 million subscribers on YouTube.
Biography
He was born on January 2, 1998, in Indian Rocks Beach, Florida, USA, as Turner Ellis Tenney.
His brother, Jack Tenney, is also a YouTuber and goes by the online alias "JOOGSQUAD PPJT."
Tenney rose to popularity streaming PUBG and H1Z1 gameplay. He started to play Fortnite Battle Royale after the game came out.
FaZe Clan
On April 30, 2018, he joined the professional esports organization FaZe Clan.
On June 8, 2018, Tfue, alongside Cloakzy, ONE_shot_GURL, and Nick Eh 30, set the world record with the most squad eliminations in Fortnite: Battle Royale.
On August 7, 2018, Turner's social media accounts were hacked. "Everything was hacked – not just YouTube, not just Twitter, not just Twitch, not just Snapchat – everything," Tenney explained in a video one week later. He added: "Everything was hacked."
In January 2019, he bought a Tesla Model X after Elon Musk replied to him on Twitter. The tweet read – "Yo Elon Musk, could you help me get better internet thanks." Musk replied to him, saying,"Yes."
FaZe Clan Lawsuit
On May 20, 2019, Turner announced that he would be seeking legal action against his team FaZe Clan for taking up to 80 percent of his earnings from third party sponsorship deals.
"While contracts are different with each player, all of them — including Tfue's — have a maximum of 20% to FaZe Clan in both tournament winnings as well as content revenue, with 80 percent to the player," said FaZe Clan. "In Turner's case, neither of those have been collected by Faze Clan."
In August 2019, FaZe Clan fired back with its own lawsuit, claiming Turner violated his contract and his actions have caused "serious damage and stands to do more."
"We've collected absolutely none of it with no plans to, and that was very clear to him," FaZe Banks tweeted at the time. "We have collected a total of $60,000 from 300k in brand deals (20%)."
In July 2020, a California judge dismissed Turner's original complaint in the FaZe lawsuit.
In August 2020, it was reported that Tfue settled a dispute with FaZe. "FaZe Clan and Turner Tenney are pleased to announce that they have resolved their disputes and settled their litigations," FaZe Clan and Tfue said in a joint statement. "The parties wish one another the best of luck in future endeavors."
"The suit shined a light on some of the interesting dynamics that arise when a player shifts from being purely a professional player into a full-time content creator that also plays in some esports competitions," Bryce Blum, founding partner of ESG Law, told Forbes.
He Stopped Playing Fortnite
In early 2020, Tenney decided to stop playing Fortnite earlier and shift to Call of Duty: Warzone.
"I have gone through a lot of different games like Destiny, PUBG and usually you feel burnt out," Tfue said in an interview with the Brand Risk Podcast. Tenney added: "Plus, I felt like I had milked the game so much that like me playing, it was almost like me digging myself in like a pit."
Following a six-month break, he returned to streaming Fortnite in November 2020.
READ MORE: Who is Doug DeMuro's wife?
Girlfriend
Tfue was in a relationship with Corinna Kopf.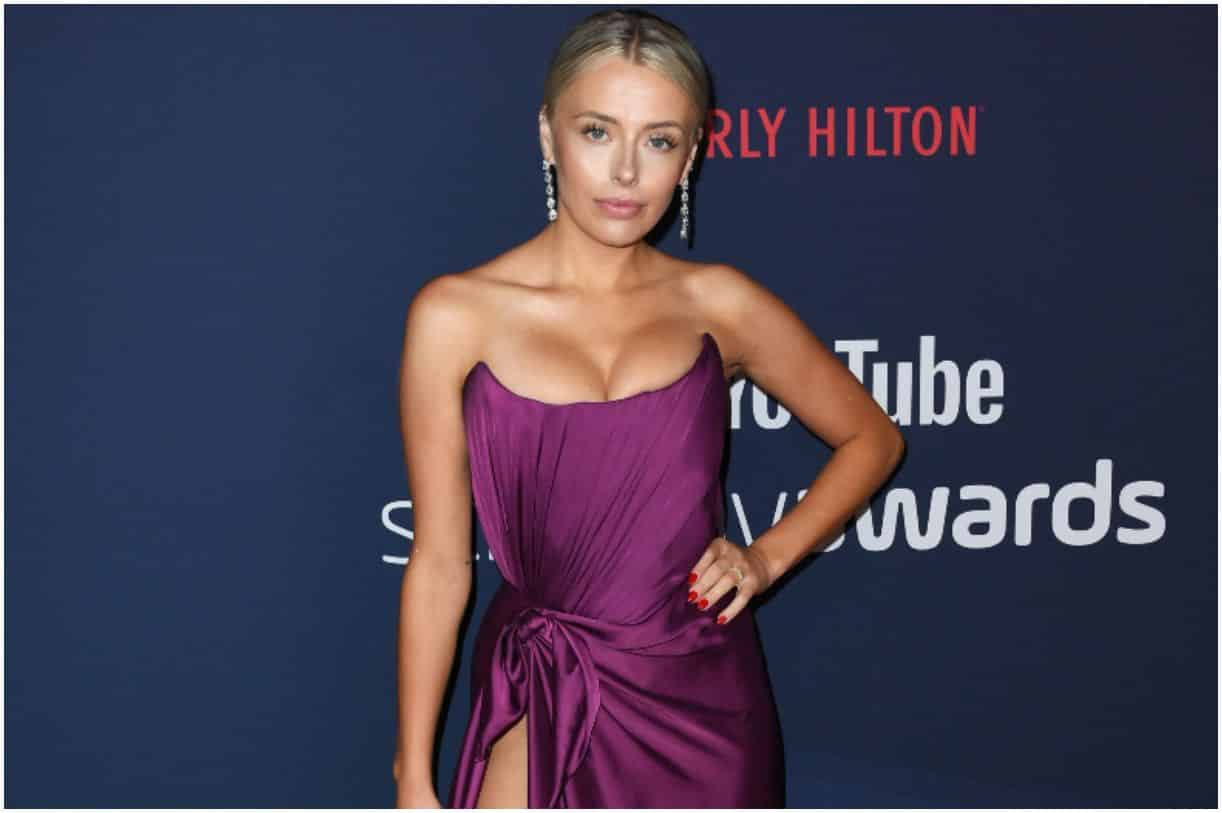 They went public with their relationship in March of 2019; however, the two were first spotted together at a party in December of 2018.
They split in July 2019. "As some of you may have already figured out, Turner and I have decided to break up," Kopf wrote on Twitter. She went on to say: "To suppress any rumors, we have a very loving, healthy relationship, but ultimately the distance and a few other things made our relationship difficult."
At some point, Tenney and Corinna got back together, but they broke up again in February 2020.
"I mean, yeah, me and Corinna are broken up, but we're still friends," Turner announced during a stream. "I just don't want to live in LA, and she doesn't want to live in Florida."
"F### relationships never again," Tfue tweeted on February 5, 2020. "Sometimes you give someone everything, and it's still not enough."
"My ex still follows my dog but has unfollowed me on everything… Feels bad," Kopf posted on Twitter in June 2020.
"When u date every dude in LA, that'll probably happen," FaZe Adapt replyed.
Note – Corinna and Toddy Smith dated from 2017 to 2018.
Height
Turner is about 6 feet 1 inch (186 cm) tall.
READ MORE: Jay Shetty Net Worth
Tfue – Net Worth
Tenney earned most of his wealth from streaming on Twitch, prize money from esports tournaments, ads on YouTube, sponsors, and through the Support-A-Creator code program.
In 2019, FaZe Clan revealed that Turner had made about $20 million in profits since his initial signing in 2018.
In 2019, it was reported that he turned down a $140k sponsorship from EA to stream Madden 20.
On YouTube, Tenney has over 1.4 billion views, meaning about $3 million in revenue before taxes.
On Twitch, Tfue has more than 258 million views and 3,500 subs. Therefore, Twitch streamer Tfue has an estimated net worth of $5 million.
Featured image source – © Guliver / Getty Images.
READ THIS NEXT: Who is Unbox Therapy?