What was Morgan Woodward's net worth at the time of his death?
Introduction
Morgan Woodward was an actor, perhaps best known for his role as Marvin "Punk" Anderson on Dallas.
A military veteran of WWII and the Korean War, Woodward also started in a dozen western movies during his film and movie career.
The Origin Story
Born in Fort Worth, Texas, Morgan Woodward served in the US Army Air Corps during WWII, shortly after graduating from high school in 1944.
Following the outbreak of the Korean War, Woodward was called up to military duty again in 1951, which disrupted his studies at the University of Texas Law School.
Still, he managed to graduate with a BBA and even had time to host a local radio talk show and sing in a barbershop quartet; such was his passion for the arts!
When reflecting on what inspired him to get into acting, Woodward recalled watching the likes of Buck Jones, Hoot Gibson, and Tom Tyler when he was younger.
Every Saturday, he would head to the movies, and he "wouldn't just stay for one picture, I went right after lunch and stayed until the sun went down."
Early Roles in Film
Woodward had the privilege of starring in Disney's first full-length live-action motion picture, The Great Locomotive Chase, where he impressed Walt Disney enough to secure roles in two subsequent Disney pictures.
He had an aura on the screen and was typically chosen to play hard-bitten, menacing roles.
He went on to feature in 250 TV and motion picture films throughout his career, starring in the likes of Cool Hand Luke, Yuma, and A Small Town in Texas.
His portrayal of the boss in Cool Hand Luke was Woodward's biggest and most successful big-screen appearance, and he became known as "the man with no eyes" because of the reflective sunglasses he wore for the character's portrayal.
The Small Screen: Success on Dallas & Guest Appearing on Star Trek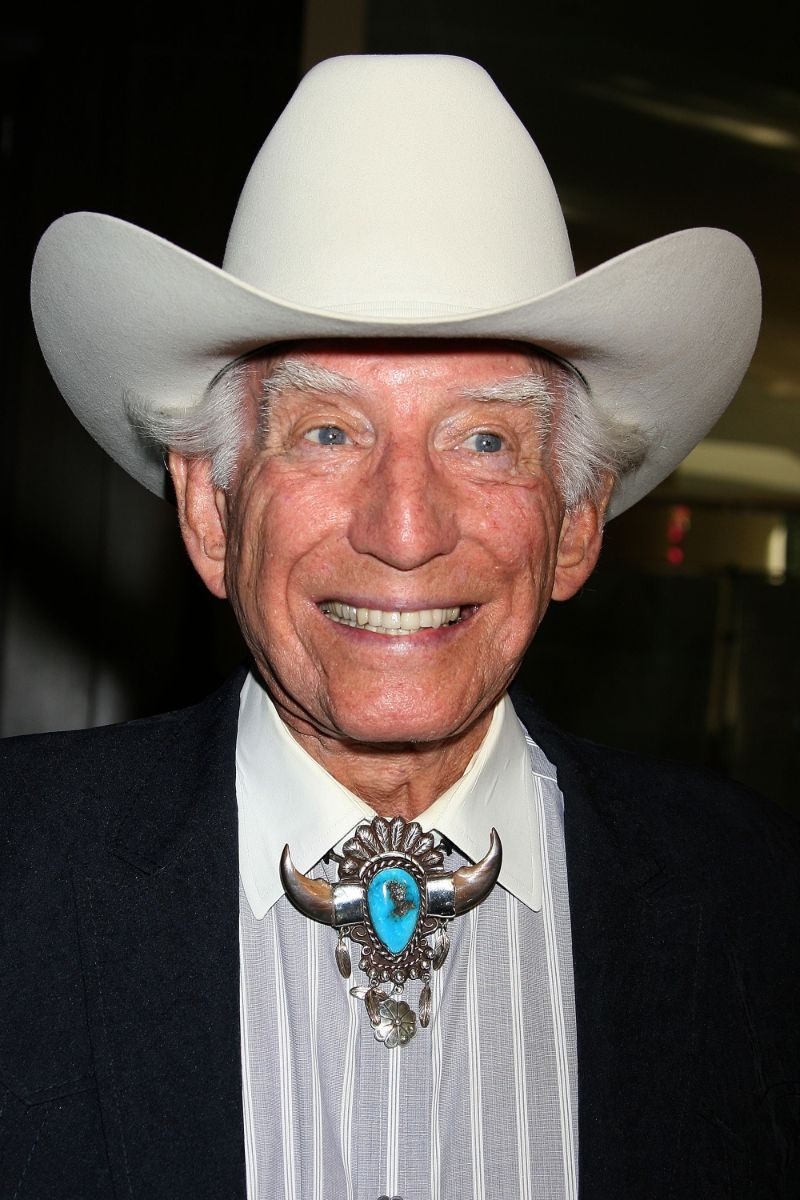 After his initial roles with Disney, Woodward starred in the ABC television series The Life and Legend of Wyatt Earp, playing the role of 'Shotgun' Gibbs between 1958 and 1961.
And while the eighty appearances he made on the show in the late fifties constitutes his longest recurring TV run, Woodward regularly appeared on TV shows until 1997, with his final appearance as Iron Lung Man on Millennium.
One of his highest-profile roles (albeit short-lived) was on Star Trek, where he played the role of Captain Tracy/Dr. Simon Van Gelder in two episodes between 1966 – 1968. Fans will remember him as the first human to 'mind-meld' with Spock, if not for anything else.
From 1980-1987, Woodward appeared in 55 episodes of the hit show, Dallas, playing Marvin "Punk" Anderson, who was the best friend of Jock Ewing.
His last appearance on the show came in The Missing Link, which aired in January 1986.
Woodward received the 'Golden Lariat Award' in 1988 at the National Wester Film Festival and was awarded the 'Golden Boot Award' from the Hollywood Motion Picture and Television Fund in the same year.
Hobbies & Accolades
Away from film and TV, Woodward had a passion for restoring, rebuilding, and flying antique airplanes.
This hobby was undoubtedly inspired by his early years in Texas, where he first flew an airplane at the tender age of sixteen.
He won several awards for his airplane restoration projects, and it is something that he was incredibly proud of during his life.
READ MORE: Joey Luft Net Worth
Wife
As a committed family man, Woodward managed to keep his family out of the Hollywood spotlight.
Morgan Woodward married his wife, Enid Anne Loftis, in 1950, with whom he had one child.
Other than this, we don't know much else about his life offscreen.
Death
Woodward passed away on 22 February 2019 at his home in Paso Robles, California, and is buried at Arlington Cemetery in Virginia.
Morgan Woodward – Net Worth
A product of the Golden Age of Hollywood, Morgan Woodward appeared in more than 250 TV shows and movies throughout his career, which spanned forty years.
Although he played peripheral roles in many of his on-screen appearances, he also landed some prominent roles in popular shows and movies, as we've introduced above.
He earned handsomely from his work in Hollywood, enough so to retire in 1997 and focus on his hobby of restoring antique airplanes, owning a fine collection of planes before he passed away.
Therefore, at the time of his death, western icon Morgan Woodward had an estimated net worth of $5 million.
READ THIS NEXT: Which actor previously worked at the circus as a lion tamer?