What is Muselk's net worth? Who is Muselk's girlfriend?
Introduction
Muselk is a YouTube gamer from Australia.
Known for his charismatic personality, unique accent, and really difficult to pronounce username (tip: it's not pronounced muscle-K or muse-lick), Muselk is an uber-successful gamer with a big reputation and a savvy business mind.
Here's what we know about the Overwatch legend, Click Management co-founder, and multi-million-dollar property flipper.
The Origin Story
Elliot Watkins was born in Sydney, NSW, Australia, on 22nd November 1994.
The young Australian who would one day be known as Muselk is from a high-achieving family—his mom, Alison Watkins, is the big boss at Coca-Cola Amatil, and his sister, Grace, is an accountant and CEO of his company.
Aside from Grace, Elliot has 2 other siblings: sisters Ilsa and Meg.
Ilsa is currently dating social media influencer Lazar Beam, and Meg—the youngest at only 18—is building her own social media presence on Instagram.
Elliot attended Geelong Grammar, a private day and boarding school in Corio, Victoria, which commands up to AU$83,000 in tuition fees.
After graduating, Elliot headed for university—but dropped out of his law degree and highly sought-after internship with Gilbert & Tobin.
When Watkins broke the news to his mom, things ran pretty smoothly.
Alison, the woman who had gone from farming in Tasmania to shearing—and owning a shotgun of her own when she was 12—to running one of Australia's biggest companies, may have given Elliot the inspiration he needed.
Within 12 months, her 20-year-old son was live gaming and vlogging on YouTube as Muselk.
READ MORE: Is Adam Driver related to actress Minnie Driver?
The Early Days
Muselk may be a huge deal now—with tens of millions of views across social media—but he had to find his way like everyone else.
Initially, he played Team Fortress II, Overwatch, Star Wars—Battlefront, and Rainbow Six Siege, offering commentary and some solid walkthroughs.
Known for his sense of humor and attention to detail in gameplay, he soon earned a solid following.
When Fortnite hit the gaming scene, Muselk was one of the early adopters in Australia.
This dramatically pumped up his popularity, although he continued to carve his own niche in the market with video series' like 'Tryhard Tuesday,' 'High Stakes,' and 'Tutorials.'
By 2020, much of Muselk's non-Fortnite-related gaming content had become sponsored, although he still posts Overwatch content on his second YouTube channel when he's feeling inspired.
Never one to sleep on a new trend, Muselk has also capitalized on some collaboration partners that have helped boost his exposure and improve his view rankings.
The MvM With YouTubers trend featured Muselk alongside King Raja, Uncle Dane, and Grizzly Berry, and he's been featured in montages with STAR, Shenpai, BazzaGazza, Vikkstar123, and MrFreshAsian.
It appears Muselk has inherited some of his mom's brains for business, too.
With his own brand of merchandise, his own creator brand—Click Management—and affiliations with some of the biggest brands in the world—like Samsung, EA, and HP—the young Aussie is taking the gaming world by storm.
Gamer And Real Estate Mogul?
Elliot might not have started off strong with his first real estate adventure, but he's learning.
His first home—a two-bed apartment in Sydney—cost him $990,000 when he bought it. He sold at a $130,000 loss.
From there, he was able to leverage himself into a $3.65 million terrace home in Pyrmont before making big moves in August of 2020 and moving into a Tamarama property once owned by cinematographer Peter James.
The house has cost Muselk $9.125 million.
With 9.48 million subscribers by 2021, times are obviously good for the Sydney-based gamer.
READ MORE: Debi Mazar Net Worth
Love Is In The Air
It looks like Muselk's good luck extends to more than just his business and property goals.
Watkins has been linked to some successful gamers—like Hypershame Hannah, who he dated until April of 2016.
LuneBun (AKA Lynette) was another of his exes before he connected with The Voice Australia beauty, Liv Bevan.
Bevan and Muselk began dating in 2018.
Liv had her own YouTube channel—aptly named Liv Bevan—where she has featured boyfriend Q&A videos with Muselk and created content with Watkins' sister, Ilsa.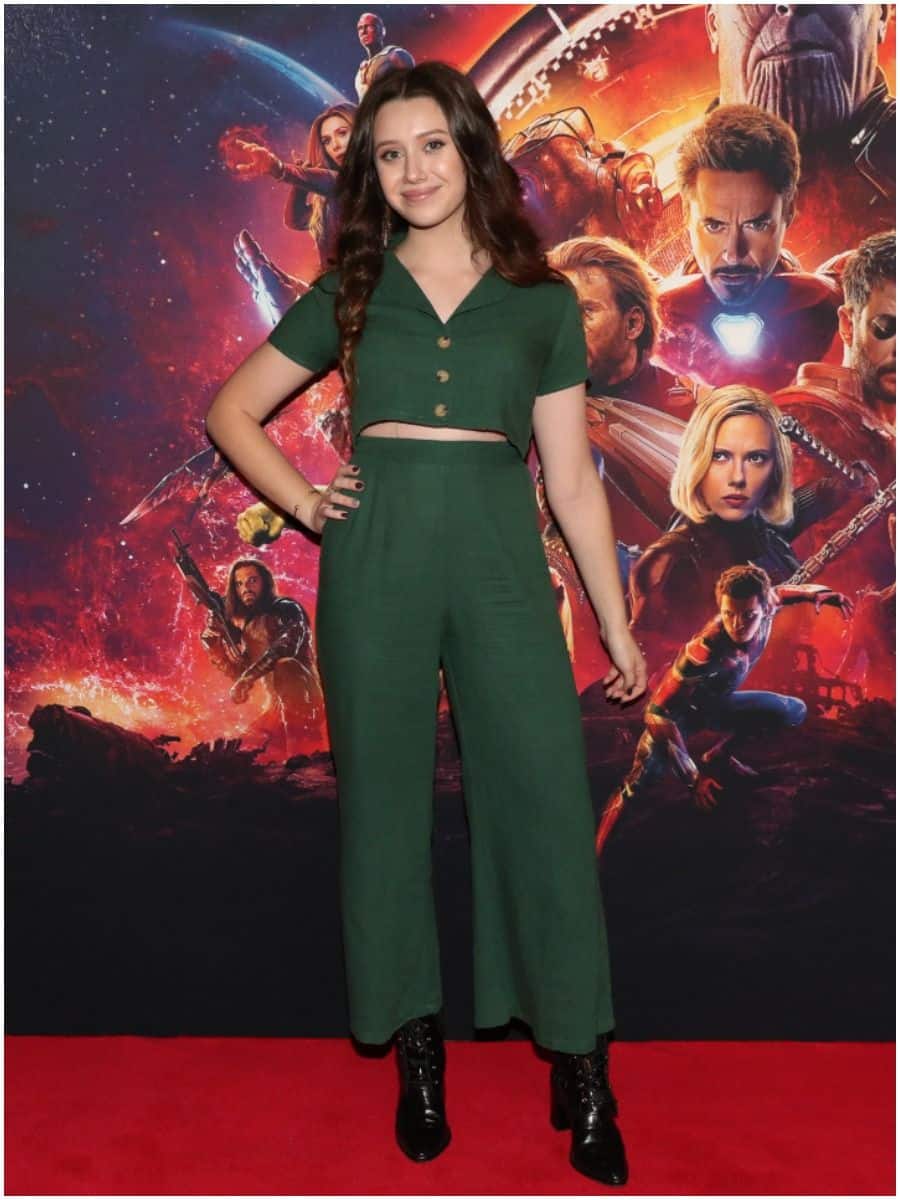 In July of 2020, Liv took to Twitter to let her fans and followers know the pair were no longer dating.
Both she and Muselk have stated that they are still good friends.
Muselk – Net Worth
Watkins earned most of his wealth from co-founding talent management company Click Management, ads on his YouTube channel, and streaming on Twitch.
On YouTube, Watkins has over 3.7 billion views, meaning about $11 million in revenue.
Elliot also has his own Muselk brand of merchandise. In 2020, Watkins bought a $9 million home in Sydney.
Therefore, Australian YouTuber Muselk has an estimated net worth of $20 million.
See what Muselk gets up to when he's not building his gaming empire here.
READ THIS NEXT: Who is Randy Santel?