What is Gordon Sondland's net worth?
Introduction
Gordon Sondland (birth name – Gordon David Sondland) is an American diplomat and the founder of Provenance Hotels, a chain of boutique hotels.
From 2018 to 2020, Sondland served as the United States Ambassador to the European Union.
Biography
He was born on July 16, 1957, in Mercer Island, Washington, USA, in a Jewish family.
His mother, Frieda, left Germany before the start of WW2. Gordon explained in an interview:
"My mother was able to get out of Nazi Germany because her father was Russian, and those with a Russian passport could leave."
His father, Gunther Sondland, served in the French Foreign Legion. The family reunited after World War 2.
Gordon went to the University of Washington.
At age 28, Sondland bought and renovated the Roosevelt Hotel in Seattle after he raised $7.8 million from his wealthy brother-in-law and friends.
Later, Gordon founded Provenance Hotels, a chain of luxury hotels. Currently, Provenance Hotels has 14 locations in cities like New Orleans, Nashville, Palm Springs, Boston, Seattle, and Portland.
In 2007, George W. Bush appointed Gordon as a member of the Commission on White House Fellows.
In December 2015, Provenance Hotels and Sondland announced the establishment of Provenance Hotel Partners Fund I – the company's first real estate investment fund.
He donated to Jeb Bush's presidential campaign during the 2016 election. Also, Sondland donated $1 million to Trump's inauguration.
In May 2018, Gordon was nominated for the post of US ambassador to the EU. Sondland was confirmed on June 28, 2018.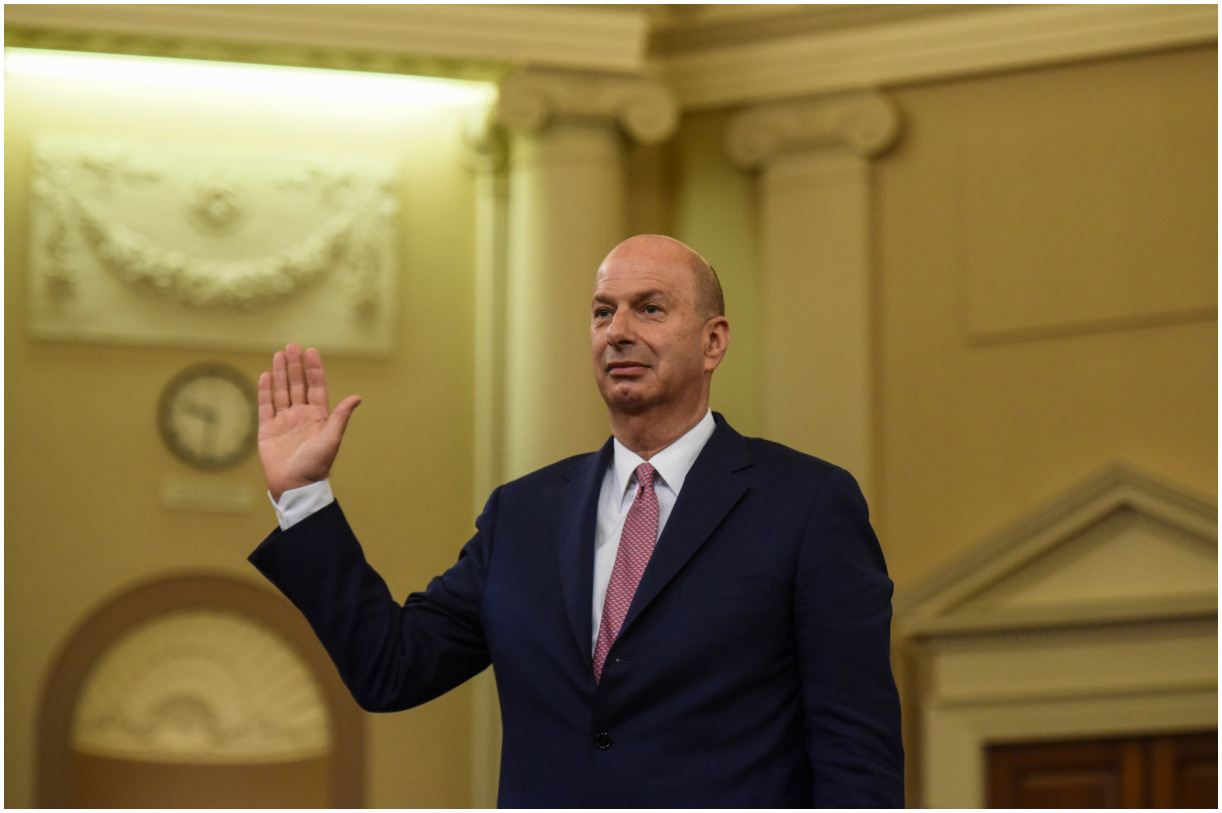 As the US ambassador to the European Union, Gordon was based in Brussels. In addition to serving as an ambassador to the EU, Sondland had a specific interest in Ukraine. He explained:
"President Trump has not only honored me with the job of being the US ambassador to the EU, but he's also given me other special assignments, including Ukraine."
In 2019, Sondland testified before Congress as part of the impeachment inquiry into Donald Trump.
The impeachment hearings are an effort by Democrats to establish whether President Donald Trump withheld military help to Ukraine in order to pressure Ukraine's leader into announcing a corruption inquiry into former Vice President Joe Biden.
According to Aljazeera, Sondland stated:
"I know that members of this committee have frequently framed these complicated issues in the form of a simple question: Was there a 'quid pro quo?'"
Gordon went on to say:
"As I testified previously, with regard to the requested White House call and White House meeting, the answer is yes."
At the end of 2019, Sondland was accused by three women of sexual misconduct, reported BBC.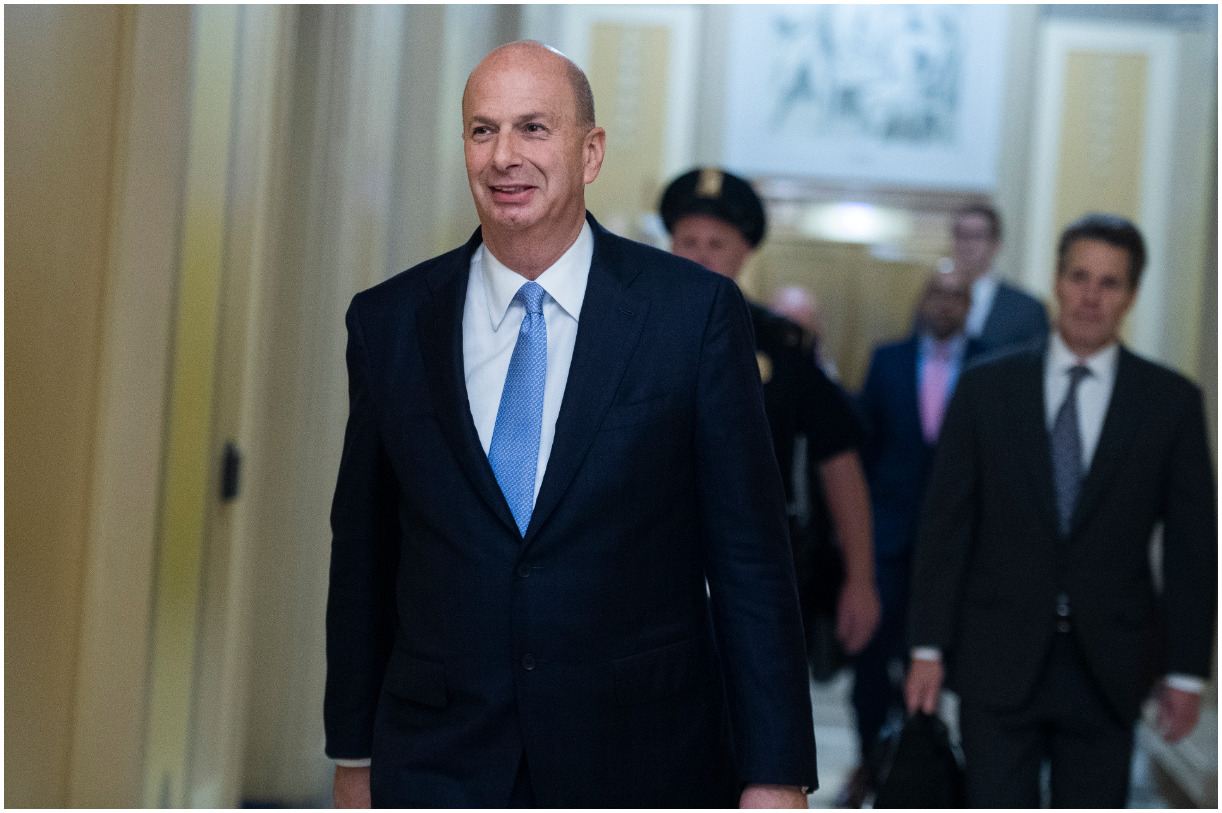 He denied the allegations in a statement:
"These untrue claims of unwanted touching and kissing are concocted and, I believe, co-ordinated for political purposes."
On February 7, 2020, Sondland was recalled from his post as the US ambassador to the European Union. He declared:
"I am proud of our accomplishments. Our work here has been the highlight of my career."
Gordon also said:
"I was advised today that the president intends to recall me effective immediately as US Ambassador to the EU."
In May 2021, Sondland sue the US government and Pompeo for $1.8 million in impeachment legal bills.
Wife
Gordon Sondland married Katherine J. Durant in 1993. She is the founder and managing partner of Atlas/RTG. In addition, Katherine serves on several boards, such as:
Elevate Oregon Board of Directors;
Jesuit High School Board of Trustees;
Chair of the Investment Committee;
Portland Art Museum Board of Directors and Executive Committee;
Pratt School of Engineering Board of Visitors at Duke University.
The two have an amazing art collection. Gordon said:
"Katy and I have assembled a wonderful collection."
Sondland continued:
"We've been fortunate even to loan a couple of paintings to the White House."
Children
They have two children, named Max and Lucy.
READ MORE: Who is Bruce Bozzi's husband?
Quotes
"Everyone was in the loop, it was no secret."
"We cannot talk about trade without talking about China."
"I don't have a reputation to salvage."
Trivia
Sondland has served on the Board of Visitors for the Sanford School of Public Policy at Duke University.
In 1999, Gordon and Katherine founded the Gordon Sondland and Katherine J. Durant Foundation.
In 2017, The Sondland Durant Foundation gave $1.5 million to Duke University.
He was a vocal opponent of the construction of Russia's Nord Stream 2 pipeline, a system of offshore natural gas pipelines from Russia to Germany.
READ MORE: Tyler Hoover Net Worth
Gordon Sondland – Net Worth
Sondland earned most of his wealth from managing Provenance Hotels. In May 2019, Gordon reported in financial disclosures to the State Department that he has assets worth between $78 million and $185 million.
Moreover, Sondland reported that he has over $50 million invested in a company named, Buena Vista Investments LLC of Seattle. Also, Sondland has a $25 million art collection. Furthermore, Gordon reported credit card debt between $75,000 and $165,000. Sondland's total debts are between $14 to $71 million.
Therefore, American businessman Gordon Sondland has an estimated net worth of $65 million.
READ THIS NEXT: Who is Mary Jo Buttafuoco?