Colin Mochrie is a Scottish-Canadian actor and improvisational comedian, who starred on the improv-based ABC series Trust Us with Your Life. But, he is best known as a cast member on the hit improvisational comedy show "Whose Line Is It Anyway?."
Biography
He was born on November 30, 1957, in Kilmarnock, Scotland. Colin lived there with his family until he was 7 when he and his family moved to Montreal, Canada.
When asked about his childhood, Colin said he tended to be a bit of a loner due to moving around so much, nevertheless, he was a pretty typical kid. He quoted:
"I fought with my younger brother, was protective of my younger sister and didn't get my parents."
At age 16, Mochrie got his first taste of acting when he was dared to try out for a high school play by a friend.
After graduating as class valedictorian (a student who has the highest grades in his or her graduating class), he attended the Studio 58 theatre school in Vancouver for 4 years.
Upon graduation from Studio 58, Colin found his first line of work as a member of the Vancouver TheatreSports League, a pillar of the Vancouver performing arts scene and a worldwide phenomenon, staging and producing some of the most daring and innovative improvs in the world.
Colin initially had parts in plays while working for the group, however, after a time working for the TheatreSports League, it became a full-time job for him.
Following Expo '86, he ended his tenure with the Vancouver TheatreSports League and moved to Toronto. There, Colin auditioned for The Second City comedy troupe.
He worked for The Second City for 3 years, starring and co-writing in 3 productions as well as directing 3 seasons of their national touring company.
Mochrie began performing with the Second City National Touring Company where he met Debra McGrath (his future wife), who was the director of the company at the time.
In 1989, Mochrie auditioned for the new British Channel 4 improv show "Whose Line Is It Anyway?." However, he did not make the cut.
In the following year, he moved to Los Angeles and auditioned for the British improv show. He made the cut this time. Also, he was asked to fly to London.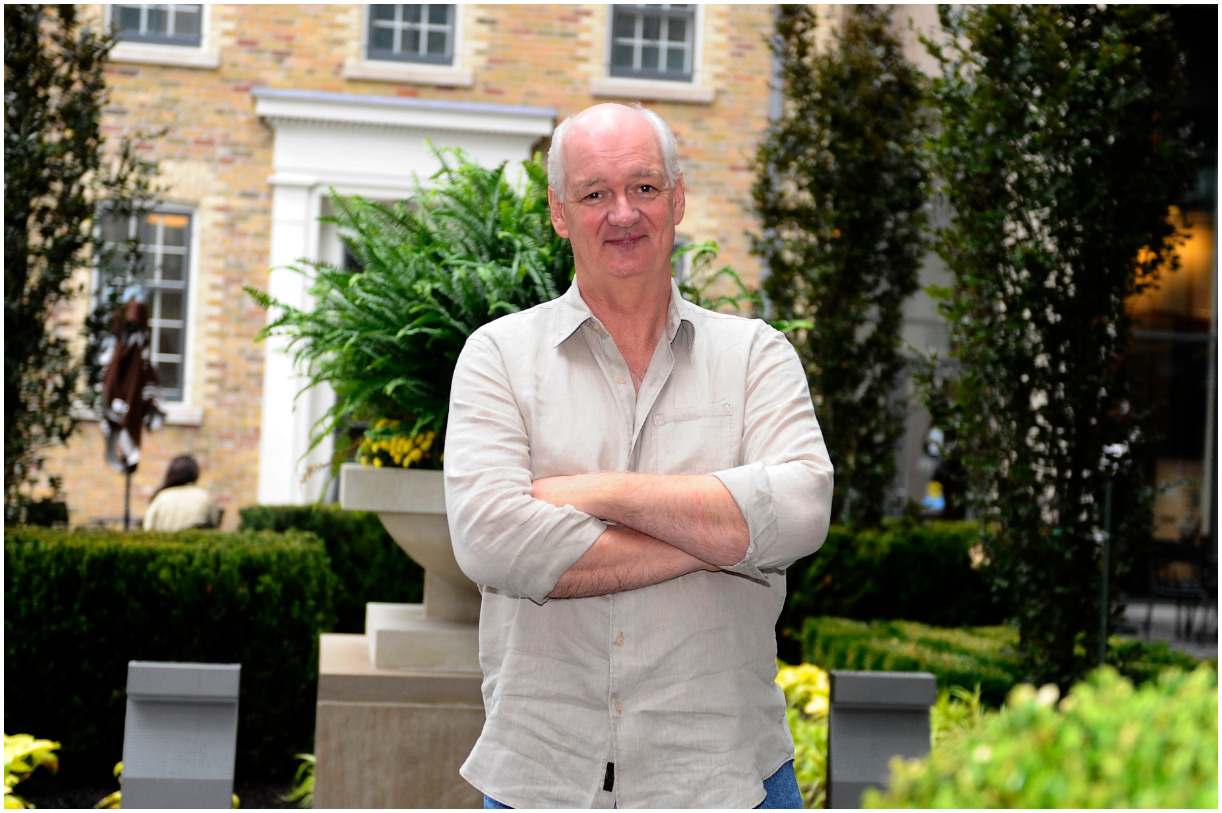 In 1991, he made his first appearance on "Whose Line Is It Anyway?," the UK version. Mochrie appeared on only one episode and was let go.
He again auditioned for the role and earned a regular spot on the improv show. Colin spent 7 years as a regular on the United Kingdom version of "Whose Line Is It Anyway?" and remained a cast member until the Whose Line Is It Anyway?'s end in 1998.
After the UK version of the "Whose Line Is It Anyway?" ended its run, he joined the American version of Whose Line? (an improvisational comedy television show that aired on ABC and ABC Family from August 5, 1998, to December 15, 2007) hosted by Drew Carey on ABC. Colin appeared on every episode from its debut in August 1998 to its finale.
According to his agent, during the show's run, Colin was better known in Canada as a "commercial king," performing as characters like the Detergent Crusader for Sunlight detergent. However, Mochrie would typically perform the female role in certain skits, like – "Two Line Vocabulary" and "Whose Line."
He was a guest star in 3 episodes of The Drew Carey Show:
"Drew Live II" (2000);
"Drew Live" (1999);
"She's Gotta Have It" (1999).
Between 2001 and 2002, he co-starred in the Blackfly, a Canadian comedy series.
In 2004, Mochrie appeared on "The Tonight Show" with Jay Leno as the superhero Overly Sensitive Man. In the same year, Mochrie hosted a tongue-in-cheek guide to surviving animal attacks on Animal Planet known as Wild Survival Guide.
On December 25, 2005, the Canadian Broadcasting Corporation premièred the TV movie The Magical Gathering, in which he starred. Additionally, his daughter co-starred as Colin's character at a younger age.
In 2006, he starred in Getting Along Famously. In February 2007, Colin made a guest appearance as a priest in the 7th episode of Little Mosque on the Prairie.
On March 28, 2007, Brad Sherwood and Colin hosted part of the Press Correspondents' Dinner with the President.
In 2010, Mochrie acted in the forthcoming Canadian television sitcom She's the Mayor.
He appeared as a regular cast member on Drew Carey's Improv-A-Ganza on GSN in 2011. In the following year, Colin starred in the "Trust Us with Your Life," an ABC improv comedy series.
In 2013, Mochrie won the Canadian Comedy Award for Canadian Comedy Person of the Year. In the same year, he starred in The CW reboot of Whose Line Is It Anyway?.
He made a cameo appearance as detective Ralph Fellows in an episode (11/3) of the Canadian detective TV series Murdoch Mysteries in 2017.
In 2020, Mochrie portrayed Mr. Hall in one episode of the TV series "Workin' Moms."
Wife
Colin Mochrie is married to Debra McGrath.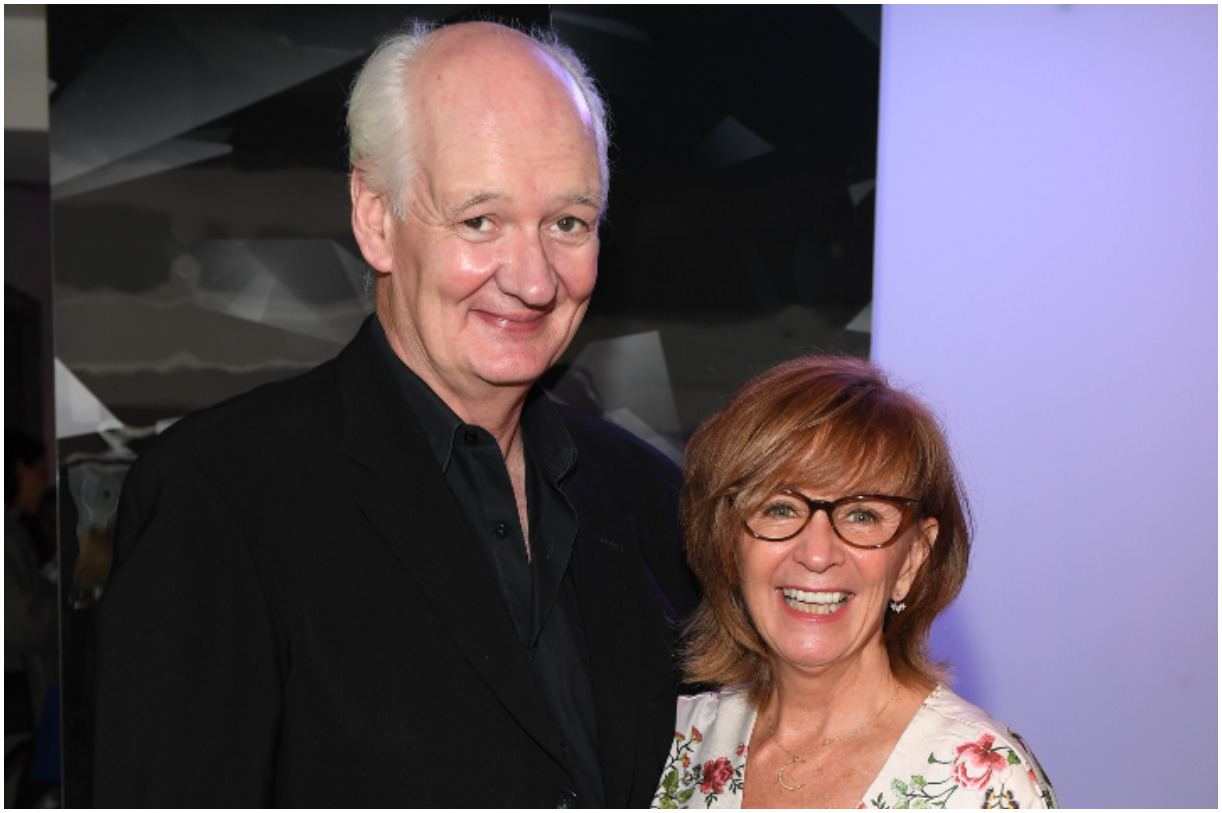 READ MORE: Facts about Milburn Stone
Daughter
Mochrie has a daughter named Kinley who is transgender. In 2016, she told her parents that she was bisexual. Mochrie said:
"We knew this is something that she didn't jump into lightly, she's taking some therapy and is looking into hormones."
Colin also said that his daughter came up with the name Kinley after consulting him and his wife. Kinley said:
"You know what, I should have had you as part of this process because we're all going through this together."
Height
Mochrie is 6 ft 1 in (185 cm) tall.
Trivia
He has been nominated for 5 Canadian Comedy Awards and has won 2.
Mochrie appeared in a few episodes of the "Improv Heaven and Hell," a Canadian improvisational comedy series.
In 1994, Colin played the role of Mike Brady in a musical version of "The Brady Bunch."
From 2001 through 2003, Mochrie appeared in "This Hour Has 22 Minutes" on CBC Television.
READ MORE: Brett Somers Net Worth
In March 2005, a Nabisco advertising campaign starred Mochrie as the "Snack Fairy."At the end of each commercial, Colin declares "Snack happy!."
The image of Mochrie's face is used extensively in Animutation, a style of Flash animation. Mochrie declared about this:
"Obviously, the animators are more than a little crazy, but I am very proud of my standing in the animutation arena and hope that some day I can make millions off of it."
Colin Mochrie – Net Worth
Mochrie earned most of his wealth by working for seven years on Whose Line Is It Anyway? series. In addition, he worked for eight years in Whose Line? series. Also, he starred in numerous other movies and shows. Therefore, actor Colin Mochrie has an estimated net worth of $1.3 million.
Featured image source – © Guliver / Getty Images.
READ THIS NEXT: Biography of Philip McKeon
Reference

https://eu.htrnews.com/colin-mochrie-brad-sherwood-whose-
https://www.timminstoday.com/local-news/colin-mochrie-headlines
https://www.abqjournal.com/improv-show-to-santa-fe-ex-we-colin-mochrie.