What is Nick DiGiovanni's net worth? Who is Nick DiGiovanni's girlfriend?
Introduction
Nick DiGiovanni is a famous chef, TV and internet personality who rose to fame after appearing on the tenth season of MasterChef, where he finished third.
He was the youngest ever finalist on MasterChef.
Today he is highly active on his TikTok food channel, where he regularly posts and is one of the top creators on the platform.
The Origin Story
He was born on May 19, 1996, and grew up in Providence, Rhode Island, in an Italian and Persian household.
Nick is the oldest of four siblings, all of whom are brothers.
Nick has always credited his mother, grandmother, and great-grandmother with sparking his passion for food and cooking in him at an early age, and he always loved to cook at home as a kid.
He went on to study for a special degree in Food and Climate at Harvard University, where he graduated in 2019.
This was a self-designed major, in which he worked with a Harvard Medical School professor.
By proposing a curriculum to the school that combined chemistry, climate science, anthropology, public health, and the business of food, Nick was already showing how enterprising he could be.
MasterChef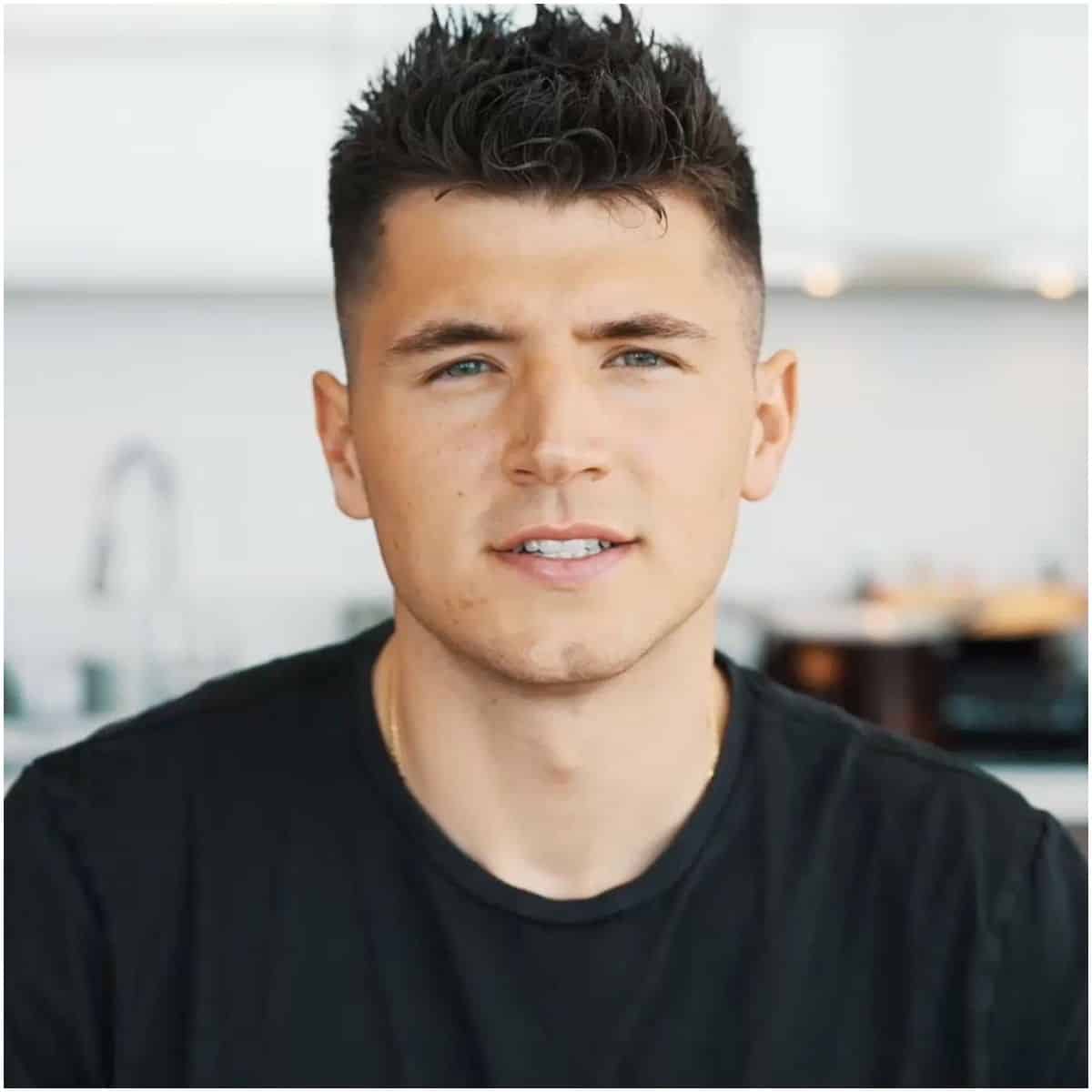 While he was studying at Harvard, this was the time when he competed in MasterChef, being one of only two contestants in the show's run who have competed while studying at Harvard.
He was 23 at the time. "I actually liked being one of the younger ones," DiGiovanni told Delish.
He came third in the competition, narrowly beat by strong competition.
Celebrity chef judges Gordon Ramsey and Aaron Sanchez were amazed by his performance during the competition.
After his appearance on MasterChef, Nick was very keen to pursue a career in food in many forms, always driven by the passion instilled in him by his maternal line.
He has continued on with great success since the end of the tenth season of MasterChef.
READ MORE: What is Pipcorn?
Voodles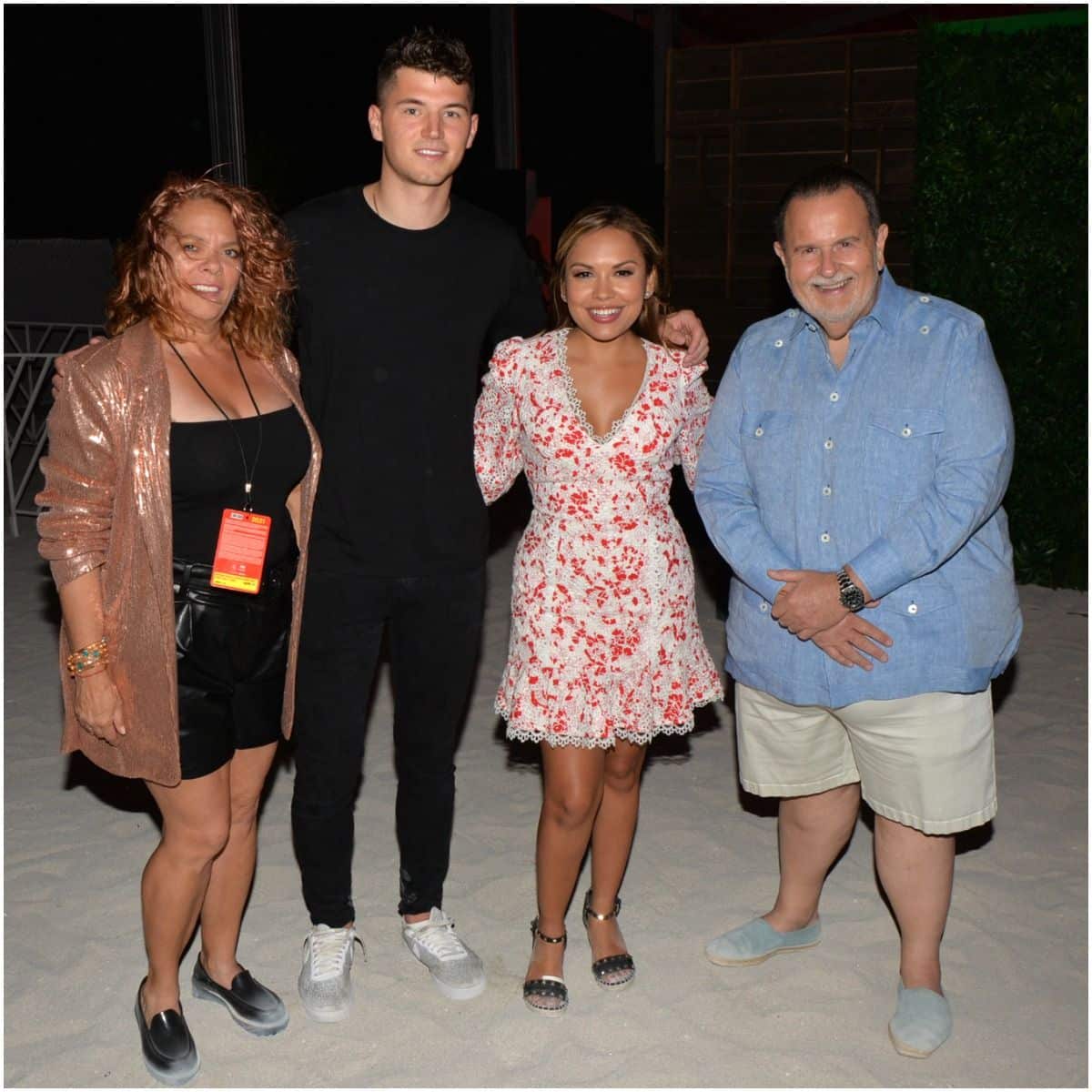 With the help of his professor, he set up his first food start-up, Voodles.
This is a company that aims to help kids eat more vegetables by selling vegetable pasta. "We're trying to get it so that kids will actually treat this like regular pasta," Nick explained for Boston Magazine.
It has been very popular, and Nick runs it alongside his business partner, Daniel Guss.
He also co-founded a start-up called OSMO, which sells choice salt for seasoning meat or other foods.
Finally, he co-founded a business called Flambé Candles.
Wife/Girlfriend
Nick DiGiovanni is currently dating Isabelle Tashima.
According to her LinkedIn, Tashima works as an Investment Banking Analyst at Goldman Sachs since 2020.
READ MORE: Justin Warner Net Worth
Nick DiGiovanni – Net Worth
DiGiovanni's primary sources of income are his social media food shows.
He makes food and cooking content for both YouTube and TikTok, which garners a lot of his income.
On YouTube, DiGiovanni has over 2 billion views, meaning about $6 million in revenue before taxes.
TV appearances and his appearance on MasterChef were another source of income as they skyrocketed him to fame.
He was able to gain a large social media following mainly through his fame on MasterChef.
His start-ups and businesses also provide a great deal of revenue for him.
Voodles is by far his biggest venture and is his second-biggest source of income, with his other two start-ups also being considerable sources of income.
He continues to be most active on his social media channels and still generates most of his income this way, though his start-ups are growing.
Nick is an extremely talented chef and media personality, which has allowed his fame to grow and grow since his appearance on MasterChef. We will certainly be seeing plenty more of him in the future.
Therefore, American chef Nick DiGiovanni has an estimated net worth of $3 million.
READ THIS NEXT: Who is Rick Beato?