Chris Fronzak, also known as Fronzilla or Fronz, is an American record label owner and musician, best known as the frontman for the American deathcore band Attila.
Biography
He was born on November 20, 1989, in Atlanta, Georgia, USA, as Christopher Joseph Fronzak.
Attila
In 2005, Fronz with Kris Wilson, Matt Booth, Sam Halcomb, and Sean Heenan, formed the band "Attila" in their hometown of Atlanta.
In 2007, the band released the album "Fallacy." It was followed by "Soundtrack to a Party" in 2008.
In 2010, Attila released an album entitled "Rage." It reached #15 on the Billboard US Heatseekers chart.
In 2011, Christopher appeared in the From the Embrace song "La Flama Blanca."
In August 2011, Attila released "Outlawed." The album sold more than 4,700 units in its first week of release.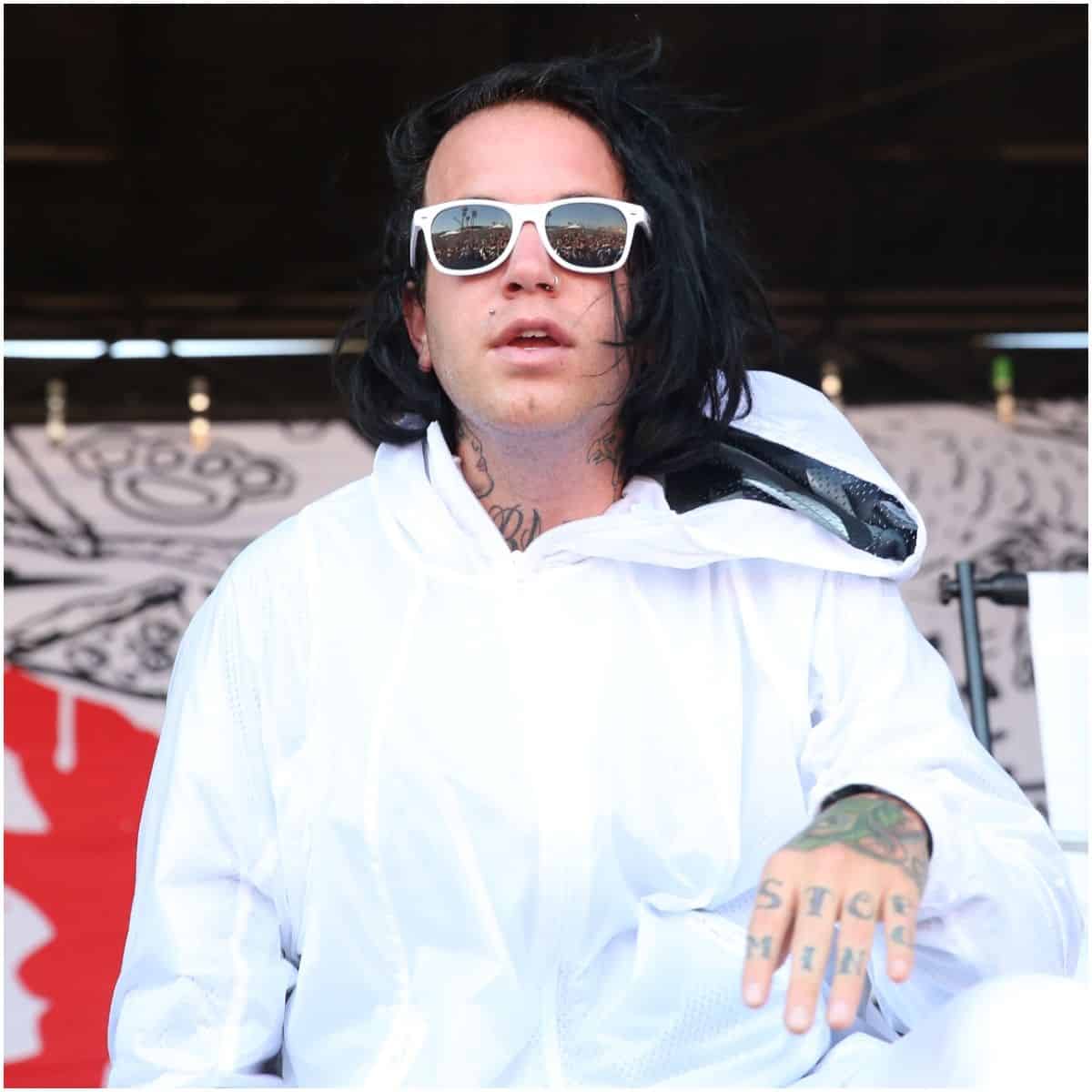 In January 2013, Attila was announced to play at the Warped Tour.
On June 25, 2013, Attila released an album called "About That Life" via Artery Recordings. It was produced by Joey Sturgis. The album hit #22 on the Billboard 200.
In June 2014, Fronz, in collaboration with Artery Recordings, announced the launch of the imprint label, Stay Sick Records.
In 2015, Fronz released his debut solo album titled – "Party People's Anthem" via Artery Recordings.
Bone Crew
On July 27, 2018, Chris started a band named Bone Crew.
On August 3, 2018, Bone Crew released a self-entitled album via Stay Sick Recordings.
On August 22, 2018, Fronz punched a security guard in the back of the head during a Las Vegas concert. He later explained that the security was being too rough with their fans at a show. In February 2021, the two security guards involved in the incident filed a lawsuit against Christopher Linck, Blehm, and Chris in a Clark County District Court.
"The lawsuit will show the truth," Chris responded via Twitter. He added: "Security guards were abusing our fans. I don't stand for that."
In June 2020, Fronz was accused of se###l misconduct with a minor. The woman (Roxy Vienna) has accused Chris of getting her blackout drunk before taking advantage of her intoxicated state.
"He got me drunk at every show of theirs like really drunk to the point where I blacked out for several hours," Roxy tweeted. "He then used me in that state to get me to consent to things I didn't want to do."
"You guys know me," Fronz responded to allegations of se###l misconduct. "I'm in Attila, I'm very hospitable. Any guys, girls, guests-I'm always giving them drinks. I'm not forcing people to get drunk."
In 2020, Bone Crew released the album "Bone Crew" via Empire Music.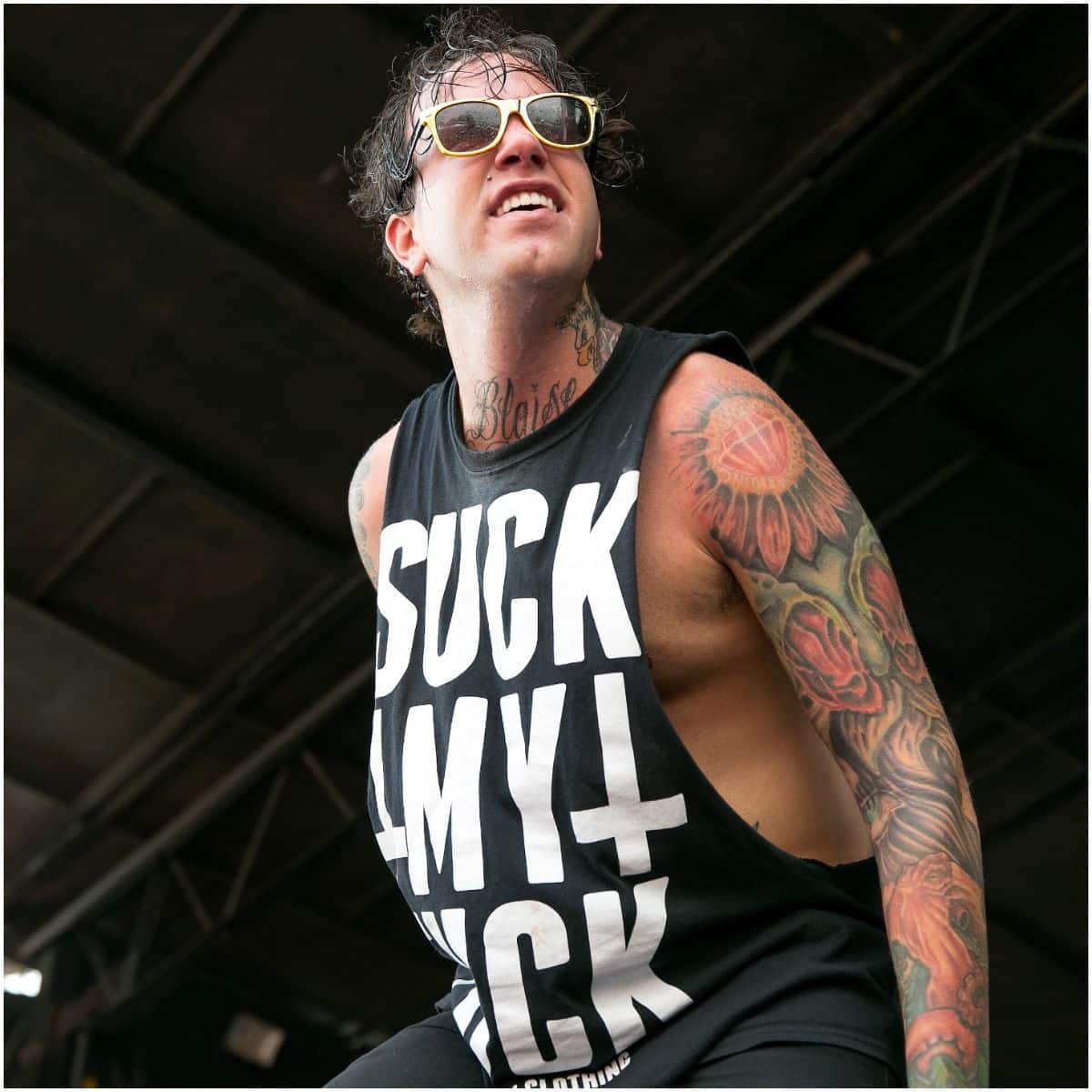 In February 2021, Chris revealed three new face tattoos. He got a flower on his chin, a barbwire XOXO on his left cheek, and a spiderweb on his right cheek.
"Got more face tattoos tonight because F##K IT," Fronz wrote on Twitter. "It's 2021; who cares."
Girlfriend
Chris Fronzak was in a relationship with Victoria Snooks.
Chris and Victoria broke up in 2018.
READ MORE: David Phelps & Lori Purtle Phelps
Children
Fronz and Victoria have two children together named Aiden and Blaise.
"Once you become a father, you can't just get by," Chris said in an interview. "You have to go above and beyond because you have to provide for another human."
Quotes
"Life can change at any moment, but how you handle it is the most important part."
"It's time to reflect on the things I'm grateful for, make the most of my present time, and create new goals for my future."
"Everybody goes through the same things, at different times."
"Whenever I'm in public, strangers always point out my head tattoos first."
"People have rooted against me since I was a child. Even my own teachers. And that's the sole motivator for my success."
READ MORE: Daryl Hall Net Worth
Chris Fronzak – Net Worth
Fronzilla earned most of his wealth from selling copies of the albums released with Attila (Villain, Chaos, Guilty Pleasure, About That Life, Outlawed, Rage, Soundtrack to a Party, and Fallacy), with Bone Crew (Manifest and Bone Crew), and solo (Party People's Anthem).
In May 2015, Fronzak released a new cologne called Rage. Also in 2015, Chris announced that fans can call him if they subscribe to his website (fronzak.com) for $50 a month.
"$50 is a very reasonable price considering what you're getting," Fronzak explained. He went on to say: "You aren't just getting access to blogs and videos, you're also getting a direct line of contact to reach me on my personal cell phone."
In June 2020, Fronz started an Onlyfans account.
In early January 2021, Chris bought a new Lamborghini.
He's the manager of the clothing line Stay Sick Threads. Fronzilla also launched the imprint label Stay Sick Recordings.
"Attila does make decent money," Fronz said in an interview. "We are very strategic about how we budget our tours and where we choose to spend our money. As for me as an individual, I have multiple sources of income."
Therefore, musician Chris Fronzak has an estimated net worth of $7 million.
READ THIS NEXT: Who is Malu Trevejo?