Sam Burns is known for his successful professional golfing career and is arguably one of the best young US players today.
He was born on July 23rd, 1996, and golfed from a young age, eventually playing for his college golf team at Louisiana State University and quickly becoming qualified to join the 2017 PGA Tour by the age of 21.
This kickstarted his professional career and he soon became a household name.
The Origin Story
Burns was born to Todd and Mary Elizabeth Burns and was raised in Shreveport, Louisiana.
Burns' parents were always supportive of his sports since they are both athletic themselves.
His father was a professional baseball player and competed in the MLB from 1988-1993.
He now heads the Todd Burns School of Baseball in Huntsville, Alabama. While his mother is the strength and conditioning basketball coach at the University of Louisville.
His parents encouraged his pursuit of sports from a young age and this wealth of support allowed him to flourish.
He grew up enjoying fishing, hunting, and watching American football in his spare time.
Sam attended Calvary Baptist Academy, where he played golf and became a three-time individual state champion.
He went on to attend Louisiana State University and during his sophomore season, he won four tournaments and had fourteen top-10 finishes, setting a new record for LSU's single-season score.
Burns later became the NCAA Division I National Player of the Year during the 2016-17 golf season, the first LSU player to be given this prestigious award.
His team won the 2017 Arnold Palmer Cup, then he was accepted into the PGA Tour in the same year – where he scored T6.
PGA Tour debut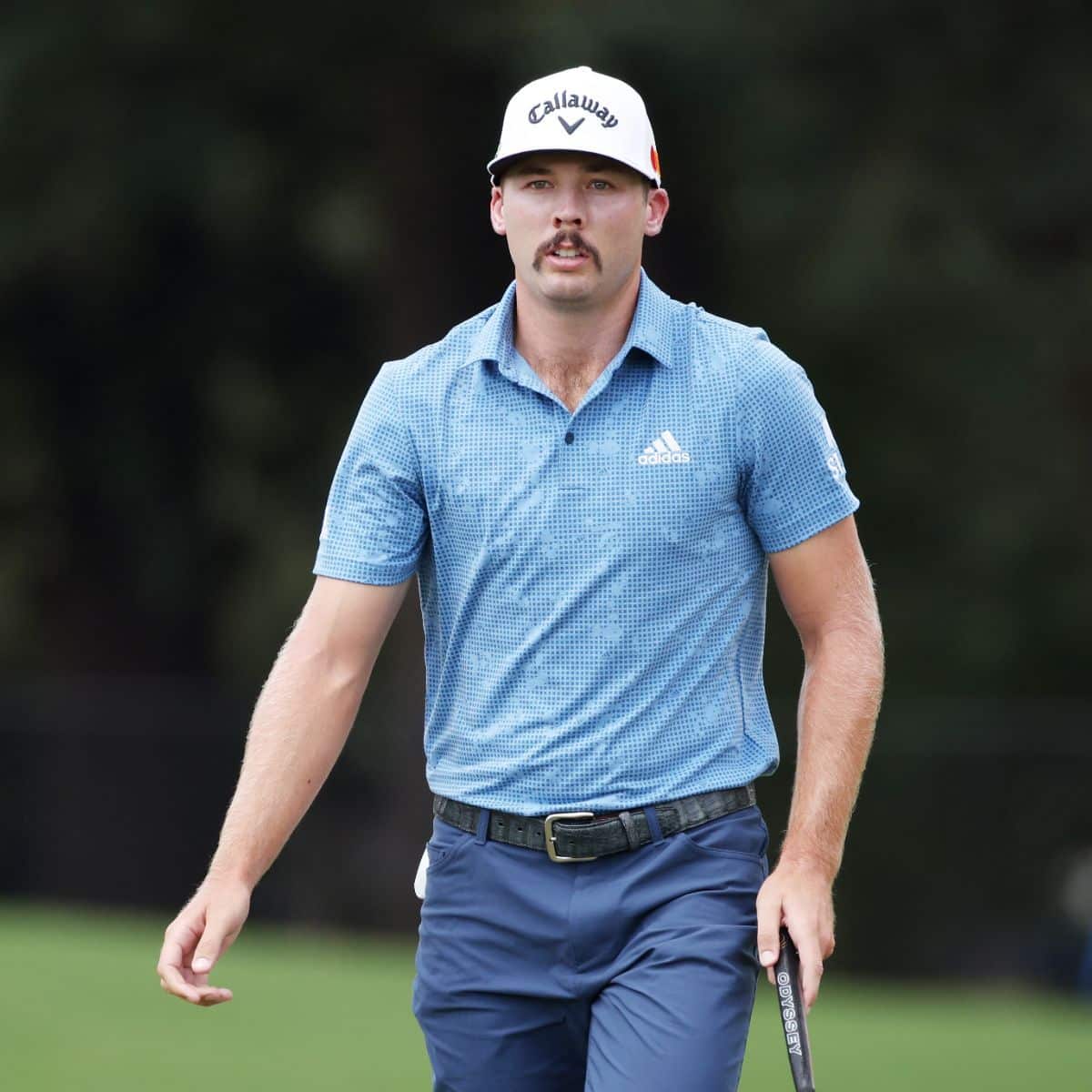 Burns made his professional debut in October 2017 on the PGA Tour and finished T43.
He went on to earn guaranteed starts for 12 events of the 2018 Web.com Tour and ended the season with a T10.
Tiger Woods himself served as Burns' playing partner in the final round of the Honda Classic, where Burns scored a T7 that entered him into the Valspar Championship in which he finished T12. He managed to beat Tiger Woods by two shots.
At the 2018 Savannah Golf Championship, Burns birdied the last three holes and won against Robert Castro.
Burns has continued to play on the PGA Tour since 2018.
Interestingly, in 2019, Burns played with President Donald Trump. In the same year, he achieved his PGA Tour first top-five finish, scoring an impressive T3 at the Sanderson Farms Championship and tying with Carlos Oritz.
In February 2021, he ranked third place at the Genesis Invitational and was later the winner of the Valspar Championship – his first PGA Tour win.
By October 2021 he achieved a second PGA Tour win at the Sanderson Farms Championship, after scoring an impressive four birdies in five holes.
Following this, he was ranked number one in the FedExCup Ranking.
Wife
Sam Burns married his partner Caroline Campbell in December 2019, who he has known since they met at church when they were just five years old.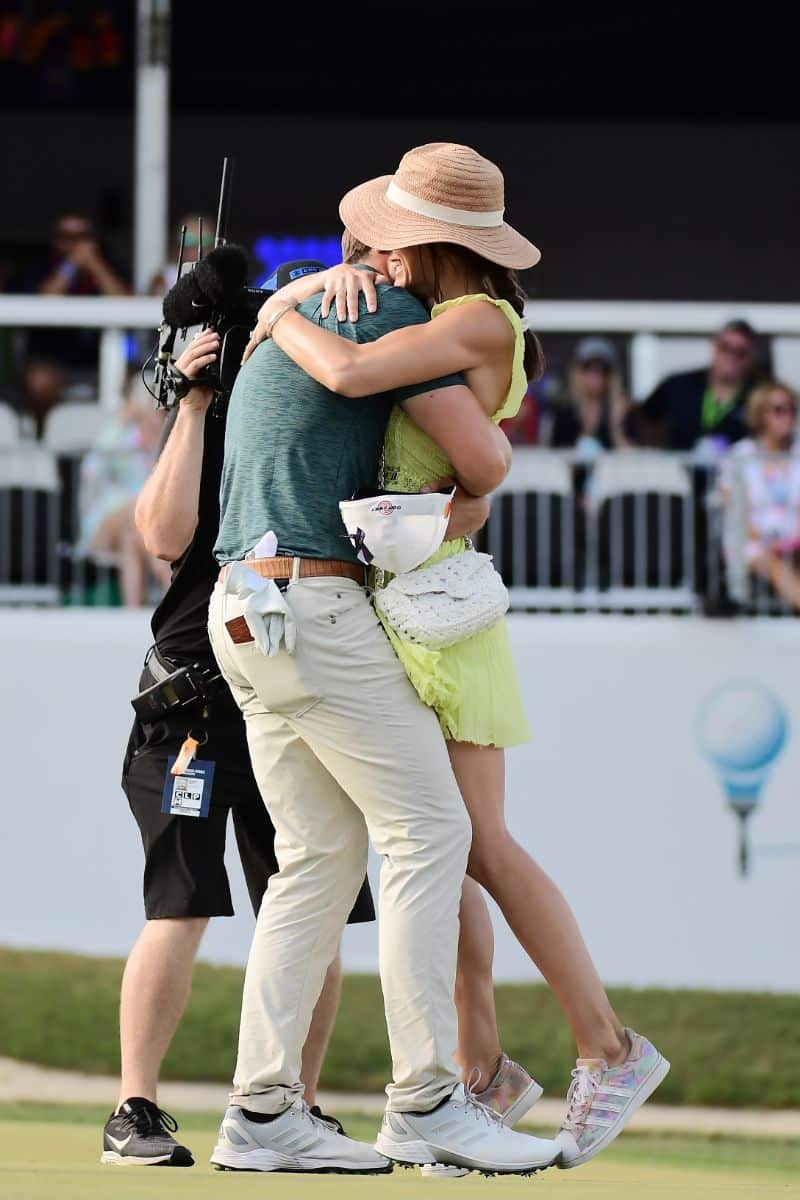 Burns fondly recalls that she was his "first valentine."
As they grew up, the pair went their separate ways, but later began dating while Burns was at college.
The childhood sweethearts were together for five years before Burns asked Campbell's father for permission to propose.
Campbell is regularly seen showing her support at Burns' tournaments and in May 2021, she was pictured lovingly holding the Valspar Championship trophy with him.
Children
The couple does not currently have any children together.
Trivia
One of Burns' best friends is a Type 2 diabetic and so Burns is passionate about doing charity work to support those battling with the disease.
READ MORE: Axell Hodges Net Worth
Sam Burns – Net Worth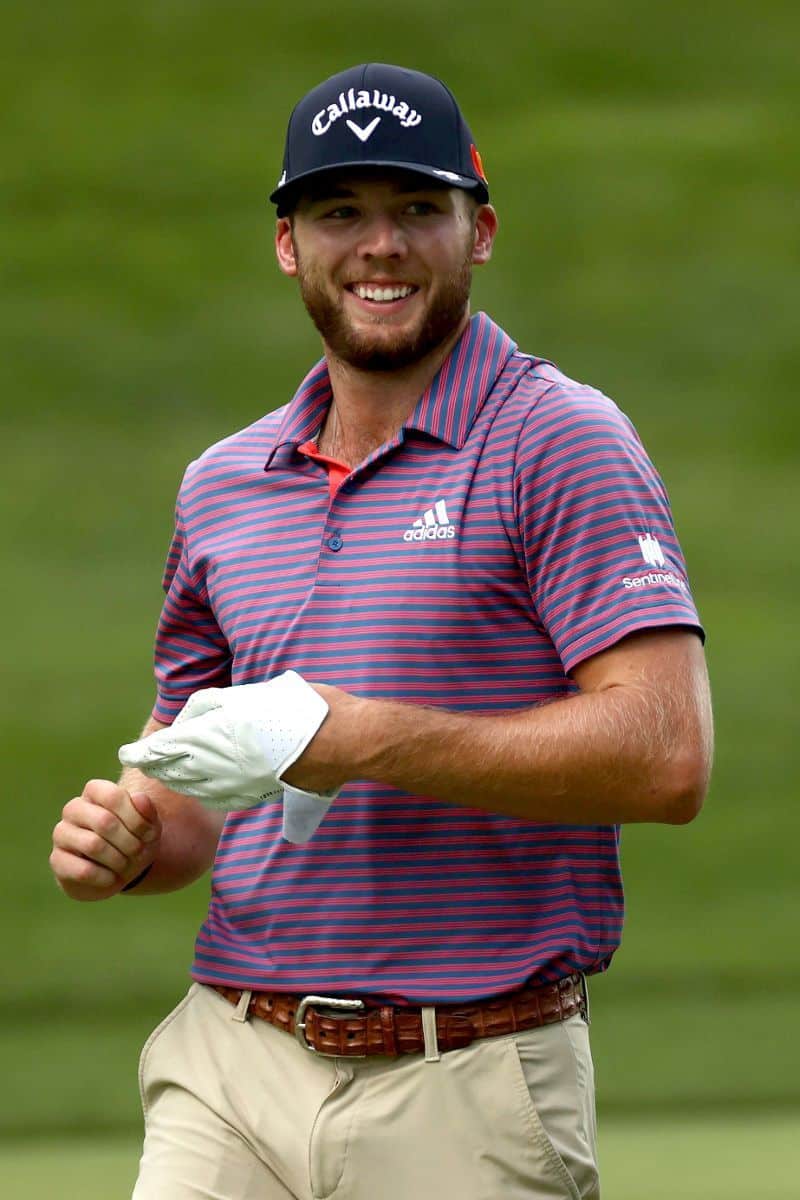 Burnes earned most of his wealth from participating in professional gold tournaments. At the time of writing, Sam has earned over $9.5 million.
His sport is his only source of income and comes in the form of sponsorships.
Burns has had a variety of sponsors, namely MasterCard, Callaway, Adidas, and NetJets. As of October 2021, Burns is ranked 18th out of all professional golfers worldwide.
Therefore, professional golfer Sam Burns has an estimated net worth of $10 million.
Final Thoughts
It's clear that Burns has established himself in the world of golf from a young age and it is likely he will only rise in the ranks of the sport.
In an October 2021 TenGolf Televisión interview, Burns made it clear that he is here to stay, explaining that he feels "a lot different than I have in the past, not necessarily more confident, but just in a better state of mind and my thinking process is much better."
READ THIS NEXT: Who is Mike Vrabel?