Tobey Maguire is an American actor and film producer who is best known for his role as Peter Parker in the Spider-Man trilogy.
Biography
He was born on June 27, 1975, in Santa Monica, California, USA.
His father, Vincent Maguire, was a cook, while his mother has acted in Hollywood for years.
In 1989, Tobey had his first appearance in a feature film – "The Wizard."
In 1990, Maguire made a guest appearance on the TV series "1st & Ten" as Chad.
Spider-Man
In 2002, Tobey starred in Spider-Man.
In order to be able to match the lithe athleticism of Spider-Man, Maguire spent about 6 months taking weight training and being involved in a martial arts and gymnastics program.
Spider-Man grossed more than $821 million worldwide at the box office. It was the first film to reach $100 million in a single weekend. Tobey said about performing in Spider-Man:
"I had a good time on the movie. I love it."
Maguire went on to say:
"I love working with the cast and the crew and especially with Sam [Raimi]."
Tobey won the 2002 Teen Choice Award for Choice Movie Actor: Drama/Action-Adventure for his performance in Spider-Man.
He reprised his role as Peter Parker in two more films also directed by Raimi — Spider-Man 2 (2004) and Spider-Man 3 (2007).
Spider-Man 2 grossed over $789 million worldwide, while Spider-Man 3 earned $890 million. At the time of its release, Spider-Man 3 was the most expensive film ever made.
Also, Spider-Man 3 ended up setting a new opening weekend record with a $151.1 million domestic debut.
The Spider-Man series was set for a back-to-back release of two additional Spider-Man movies, however, the project was ditched due to disagreements.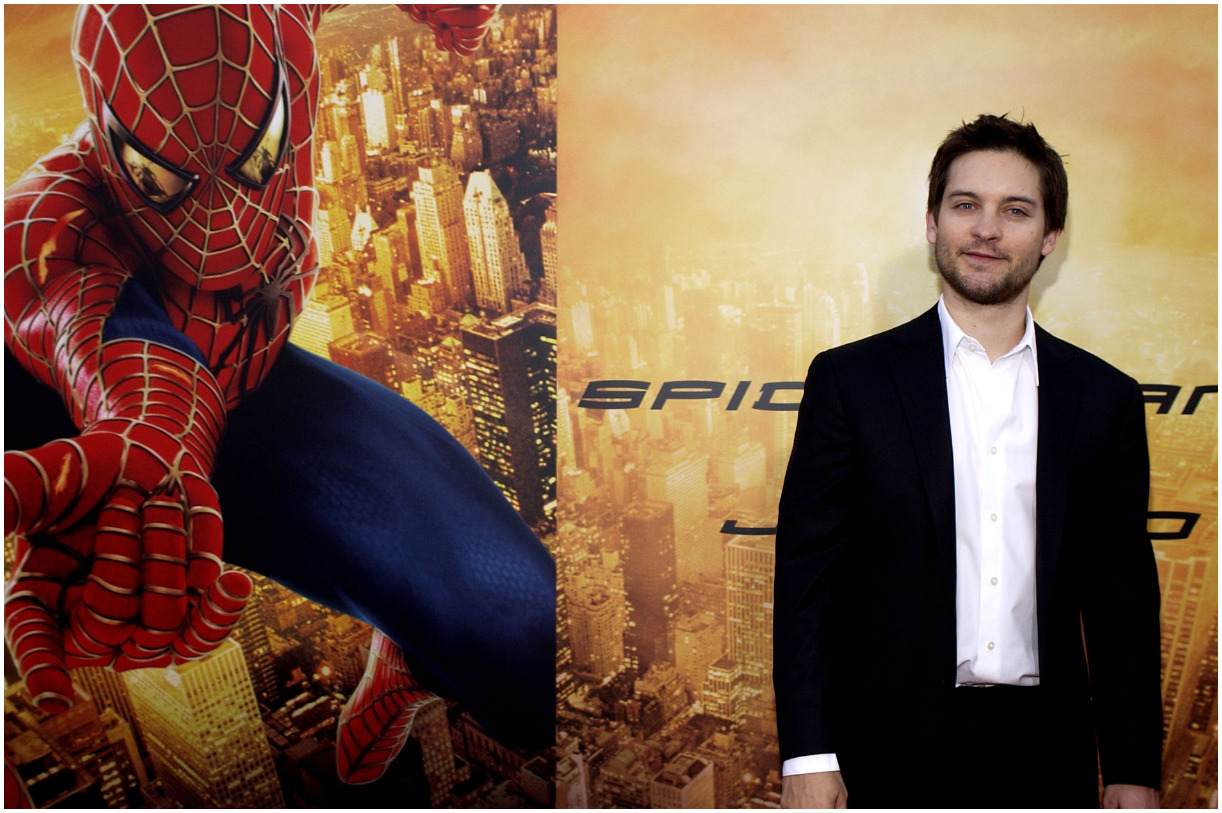 In 2006, Tobey starred in the Oscar-nominated film, "The Good German."
In 2009, Maguire performed alongside Natalie Portman and Jake Gyllenhaal in the Jim Sheridan-directed war drama Brothers.
In 2014, he produced the biographical drama film "Pawn Sacrifice." The film has grossed $5.6 million worldwide.
Fiancée
In 2002, Maguire was engaged to Rashida Jones.
Wife
On September 3, 2007, Tobey Maguire married jewelry designer Jennifer Meyer (daughter of Ronald Meyer, vice chairman of NBC Universal) in Kailua Kona, Hawaii.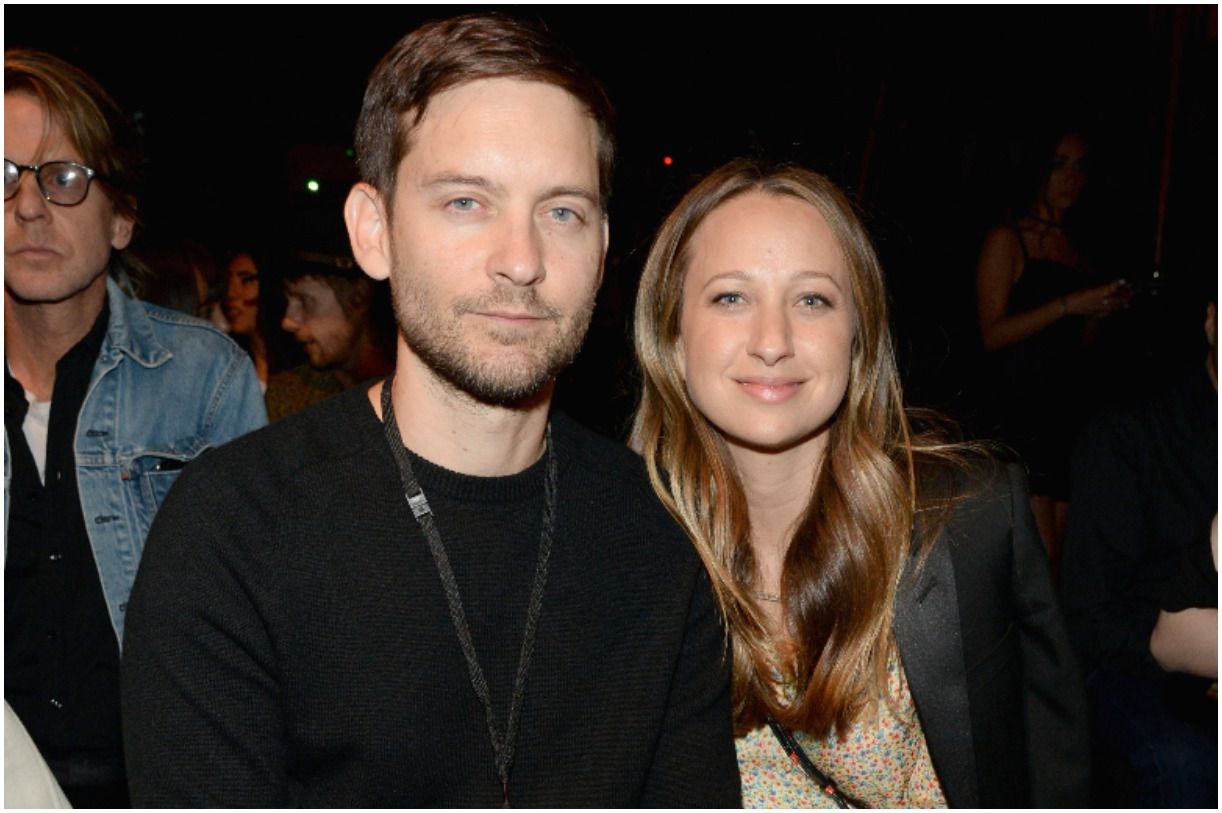 Sara Foster, Rachel Bilson, Reese Witherspoon, Rachel Zoe, Kris Jenner, Sara Gilbert, Demi Moore, and James Corden were in attendance.
In 2016, Tobey and Meyer announced their separation after nine years of marriage.
In a joint statement at the time, they said:
"As devoted parents, our first priority remains raising our children together with enduring love, respect and friendship."
The couple divorced in 2017.
Children
Maguire and Meyer have two children: daughter Ruby and son Otis. Meyer said in an interview:
"The day begins with the kids and ends with the kids."
Girlfriend
Since 2018, Tobey Maguire is dating model Tatiana Dieteman.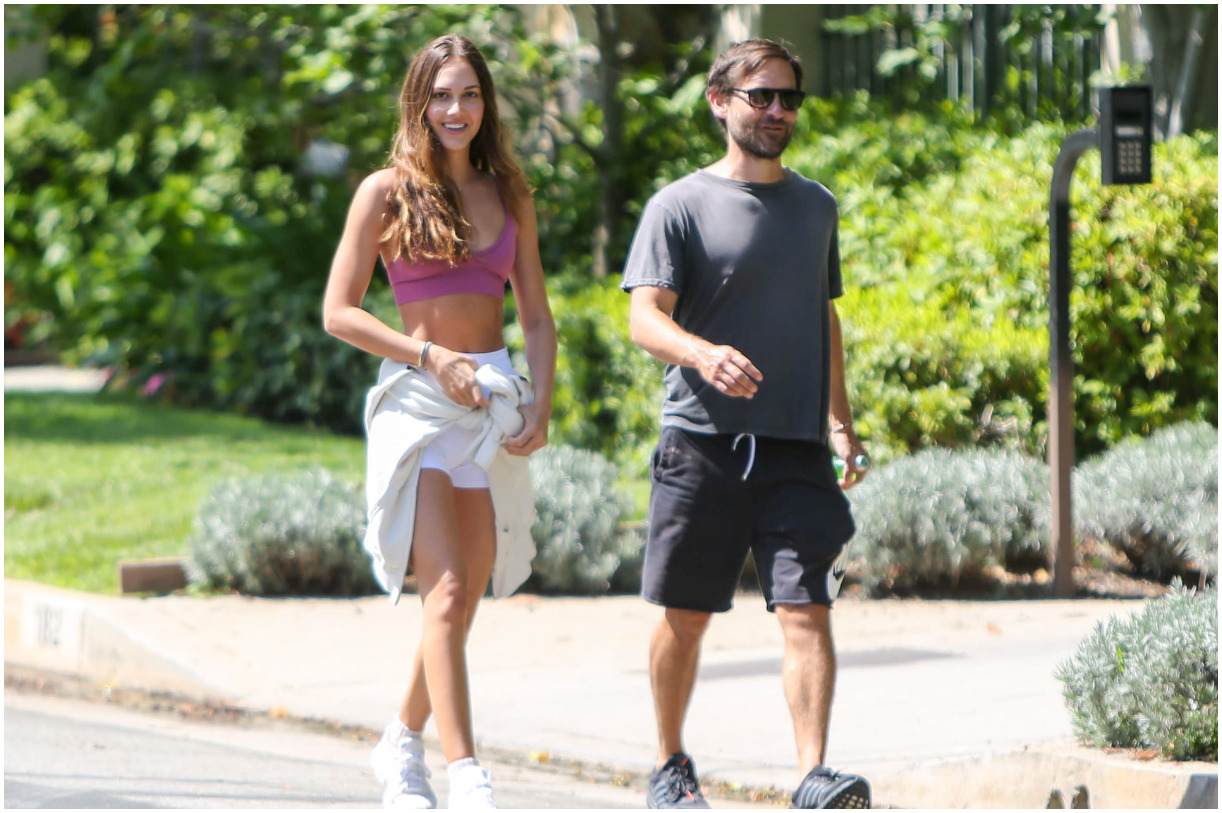 Height
Maguire is 5′ 7¾" (1.72 m) tall.
Quotes
"I think the greatest way to learn is to learn by someone's example."
"It's always difficult to find projects that I want to get involved in, so that's a continuous challenge."
"I love movies, and I want to work in every genre and I just want to work with great filmmakers that I respect and admire."
READ MORE: Is Emily Montague married?
"I know there's all this talk about my charisma deficit and I have to admit that I'm not a wild, in-your-face actor."
"I am a blank slate – therefore I can create anything I want."
Trivia
Maguire was one of many celebrities, along with Leonardo DiCaprio and Ben Affleck, who participated in Molly Bloom's high-stakes poker games in the mid-2000s.
The story inspired the 2018 movie "Molly's Game," starring Jessica Chastain as Molly Bloom.
Tobey was briefly dropped from Spider-Man 2 and almost replaced by Jake Gyllenhaal after Maguire claimed that he had injured himself while filming Seabiscuit.
Maguire is a vegan. In 2002, he was voted the world's sexiest vegetarian by PETA.
READ MORE: Leonardo DiCaprio Net Worth
In 2017, he bought a house in West Hollywood for $3.375 million. In 2019, Maguire purchased a mid-century residence in Brentwood for 6.9 million. The previous owner was producer Nina Jacobson.
Tobey Maguire – Net Worth
Maguire earned most of his wealth from starring in the Spider-Man series.
For his performance in Spider-Man, Tobey was paid $4 million, while for the two sequels to Spider-Man, Maguire earned $32.5 million.
His other major films include The Great Gatsby, Brothers, The Good German, Fear and Loathing in Las Vegas, Seabiscuit, Deconstructing Harry, Four Tales of Two Cities, Wonder Boys, The Cider House Rules, Pawn Sacrifice, The Ice Storm, Ride with the Devil, and Pleasantville.
Tobey has also worked as a voice actor for video games, including first-person shooter Call of Duty: Modern Warfare 3. Therefore, Actor Tobey Maguire has an estimated net worth of $80 million.
READ THIS NEXT: Who is Matt Damon's wife?
References

https://www.dailymail.co.uk/Tobey-Maguire-joined-stunning-girlfriend
https://www.menshealth.com/spider-man-actors-list/