Mike Vrabel is an American football coach for the National Football League's Tennessee Titans.
Like many head NFL coaches, Vrabel was also once a football player; he is the former linebacker for Ohio State University, where he earned All-American honors, an honor given to the best college football players in their respective positions.
After college, he played on several NFL teams, including the New England Patriots, Kansas City Chiefs, and Pittsburgh Steelers.
Once his playing career reached its end, Vrabel moved on to coaching professional football.
He has assisted a number of teams, such as his alma mater, Houston Texans, and the Tennessee Titans.
The Origin Story
He was born on August 14, 1975, in Akron, Ohio.
Vrabel spent his childhood in the midwestern state and attended Walsh Jesuit High School, a Catholic college prep school in Cuyahoga Falls.
Growing up with a passion for football, he joined the high school team and was an outstanding player, unsurprisingly.
His talent did not go unnoticed; he attracted the attention of several recruiters, getting him one step closer to securing an athletic scholarship.
Come the drafting season, Vrabel and his supporters awaited to discover the rising star's fate.
In 1993, he was offered an athletic scholarship to Ohio State University.
During his college career in Columbus, he played defensive end for three years under the leadership of head coach John Cooper.
After honing his skills for three seasons, he was honored as a consensus All-American during his senior year in 1996.
He was also twice recognized as the Big Ten Defensive Lineman of the Year (1995 and 1996). For Vrabel, this was just the beginning of a very successful career in the business.
NFL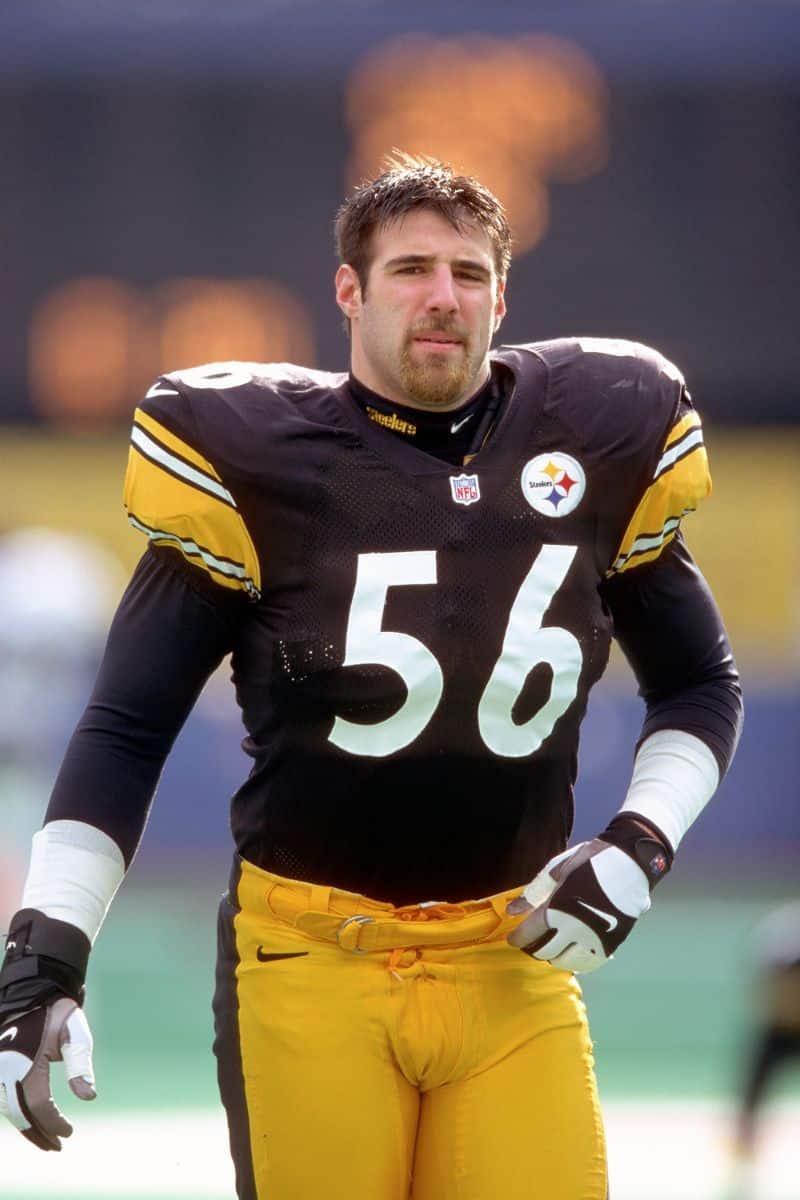 In 1997, Vrabel entered the NFL Draft. During the third round of that year's draft, he was selected by the Pittsburgh Steelers.
He played four seasons with the team and then moved on to new pastures in 2001 when he joined the New England Patriots.
Vrabel helped the Patriots win three Super Bowls. He also made the First-Team All-Pro selection and his first and only Pro Bowl in 2007.
In 2008, Vrabel joined the Kansas City Chiefs for his last stretch as a player before retirement in 2010.
His retirement, however, did not indicate Vrabel's final moments on the field.
He returned to his alma mater in 2011 after accepting the position of linebackers coach at OSU. There, he also assumed the role of defensive line coach for two years.
Houston Texans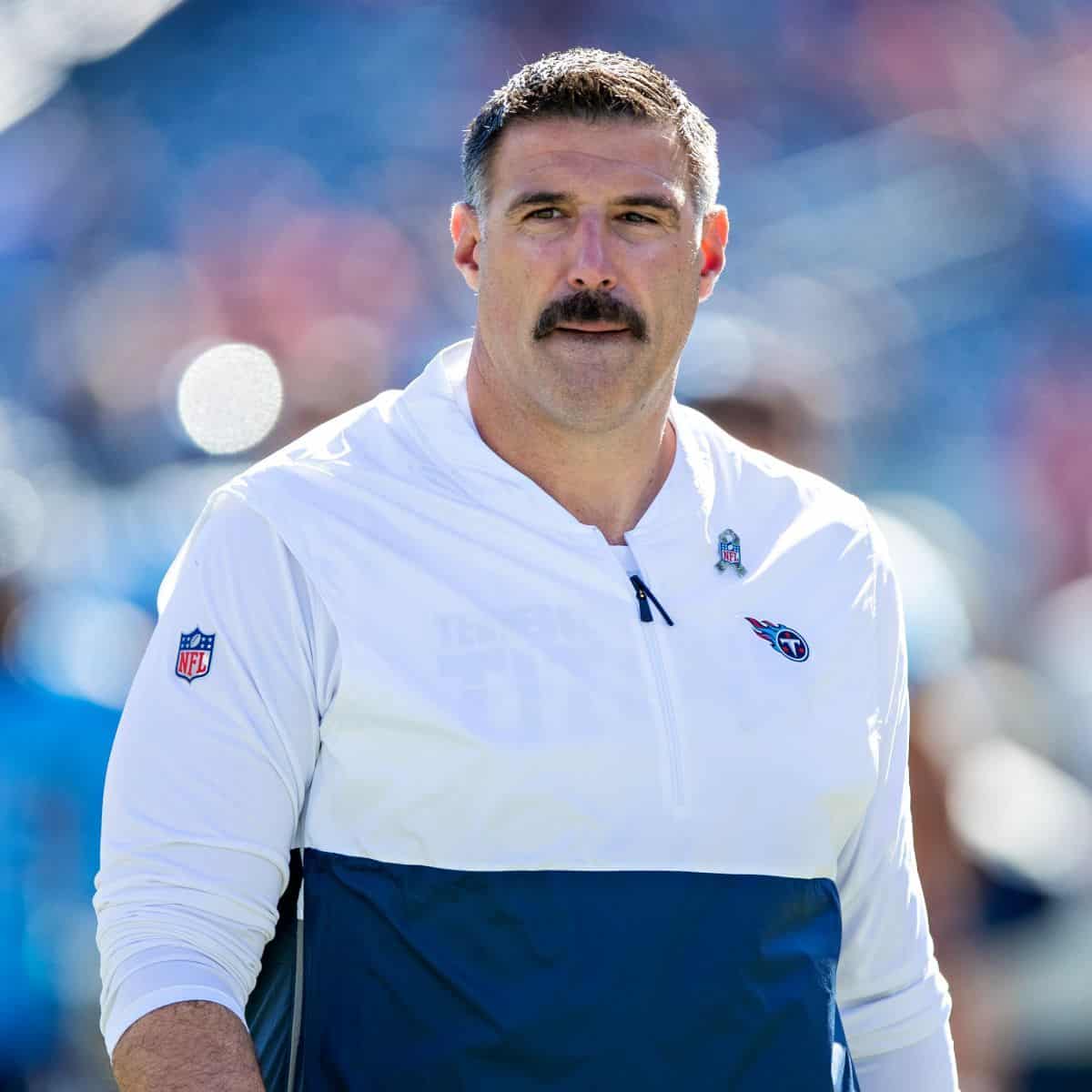 In 2014, Vrabel took his expertise to the "Lone Star State" and became the linebackers coach for the Houston Texans. This move marked Vrabel's return to the NFL.
Three years later, Vrabel received a promotion to defensive coordinator with the Texans.
After a year, however, he accepted a four-year contract as the head coach of the Tenessee Titans in January 2018. He became the team's 19th head coach.
In an interview with Don Banks, Vrabel was asked about when he saw coaching in the NFL as a possibility. He replied, "I knew early on in my playing career that [coaching] was something that I really wanted to do."
For an inexperienced head coach, Vrabel managed to surprise many.
Unlike his predecessors, Vrabel became the first in his position to win multiple playoff games within his first two years of coaching.
After scoring the coveted position in Nashville, Vrabel sat for an interview on the Dan Patrick Show. Vrabel described his coaching style as "energetic, honest, compassionate, fair, loyal."
Legal Altercations
Despite his prosperous career, Vrabel had multiple run-ins with the law.
One incident led to his arrest in Kent, Ohio – while in college, he and another teammate were caught assaulting a man in a bar parking lot.
Vrabel pleaded guilty and was required to pay a fine and complete thirty hours of community service.
Unfortunately, that was not the last of Vrabel's legal altercations.
In April 2011, Indiana police arrested Vrabel for theft from the Belterra casino.
He was accused of stealing bottles of alcohol.
"It was an unfortunate misunderstanding, and I take full responsibility for the miscommunication," Vrabel said in a statement. "I feel comfortable that after talking with the appropriate parties, we will resolve this matter."
The charges were dropped due to good behavior during the following 180 days.
READ MORE: Gilbert Arenas Net Worth
Wife
Vrabel met Jennifer while the two were in college; Jen was attending OSU on a volleyball scholarship.
They maintained a romantic relationship while in college and, after graduation, the couple announced their engagement.
They got married in 1999 and have two sons named Tyler and Carter, who are also athletes. Tyler plays offensive line for Boston College while Carter opted for baseball.
Mike Vrabel – Net Worth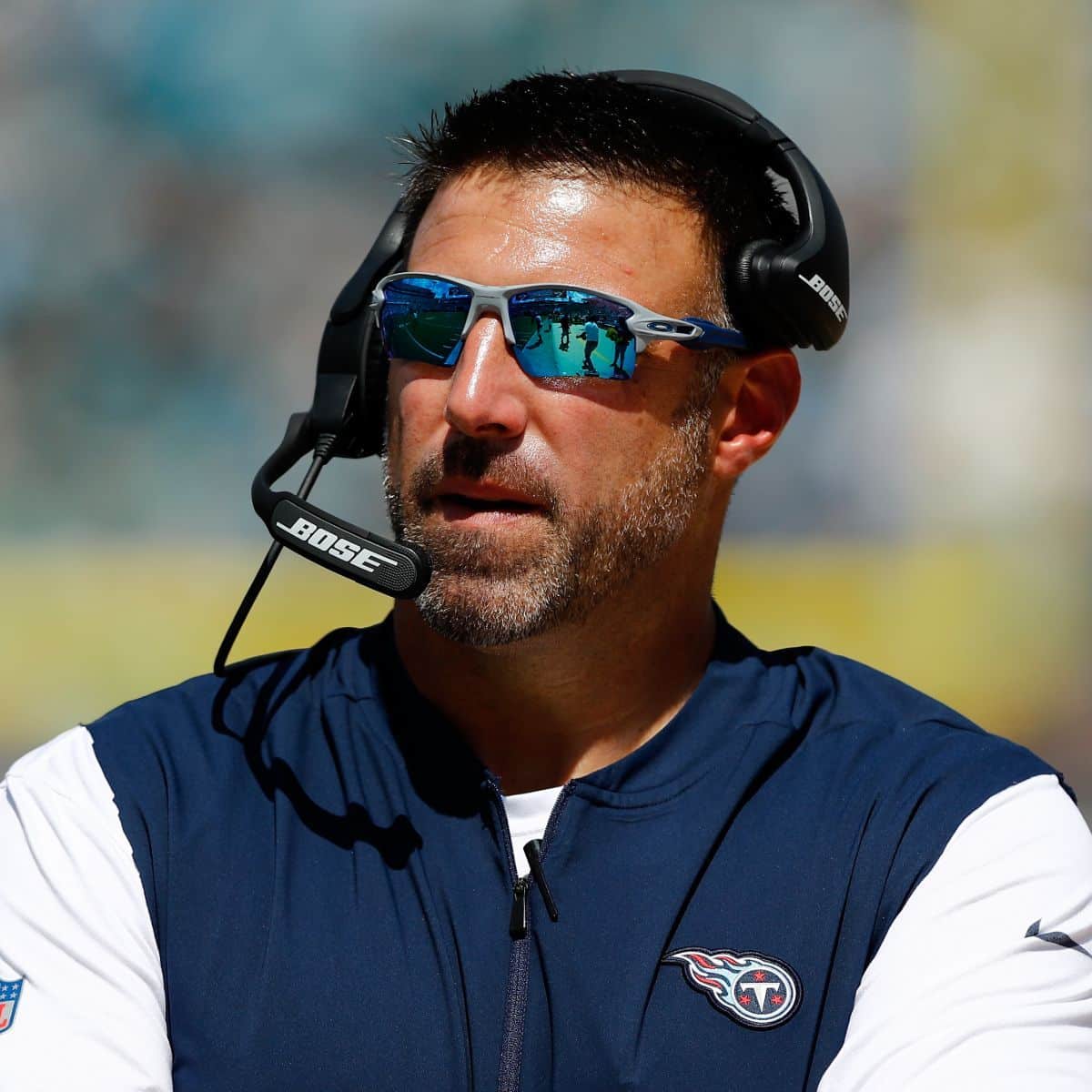 Vrabel has earned a significant amount of money from his illustrious career as a football player and head coach in the NFL.
Mike Vrabel's annual salary with the Titans was not released to the public.
In 2018, the former linebacker purchased a custom $2 million home in Forest Hills. The 6,100-square-foot property contains six bedrooms and eight bathrooms.
He previously owned a $2 million Mediterranean-style home in Texas and a 9,988-square-foot mansion in Ohio, which he reportedly sold for $3 million.
Therefore, American football coach Mike Vrabel has an estimated net worth of $12 million.
READ THIS NEXT: Who is Axell Hodges?