Shad Gaspard (ring name – "Da Beast") was a professional wrestler and actor, who is best known as a member of the wrestling team Cryme Tyme with fellow WWE star JTG.
Biography
He was born on January 13, 1981, in Brooklyn, New York, USA, as Shad Javier Chittick Gaspard.
Shad was of Haitian and Curaçaoan descent.
His father was a former personal security guard in the early 70s.
His dad began training him in boxing at age five. About three years later, Shad began training in Muay Thai, Kickboxing, Jeet Kune Do, and Judo.
In 2003, he signed with World Wrestling Entertainment (now WWE).
Cryme Tyme
In 2006, Shad and The Neighborhoodie (real name – Jayson Anthony Paul) formed The Gang Stars (Cryme Tyme). The Neighborhoodie later changed his name to JTG.
On November 5, 2006, Cryme Tyme defeated Charlie Haas and Viscera, The Highlanders, and Trevor Murdoch and Lance Cade in a four-team tornado tag team match.
On October 27, 2007, JTG and Shad won vs. The Dirty Rotten Scoundrelz at Jersey All Pro Wrestling's 10th Anniversary Show.
In 2010, Gaspard retired from the WWE.
In February 2011, Gaspard signed with Japanese wrestling promotion IGF.
In June 2012, he accused Darren Young and Titus O'Neil of ripping off Cryme Tyme's gimmick. "What type of un original person tries to bite off of Someone Else's gimmick?" Gaspard tweeted. He added: "PRIME-TIME-PLAYER? MILLIONS OF DOLLORS? Really?"
In 2016, he performed as Olmeca in one episode of "From Dusk Till Dawn: The Series."
In 2018, he provided motion capture for Kratos in the video game God of War. Kratos was voiced by Christopher Judge.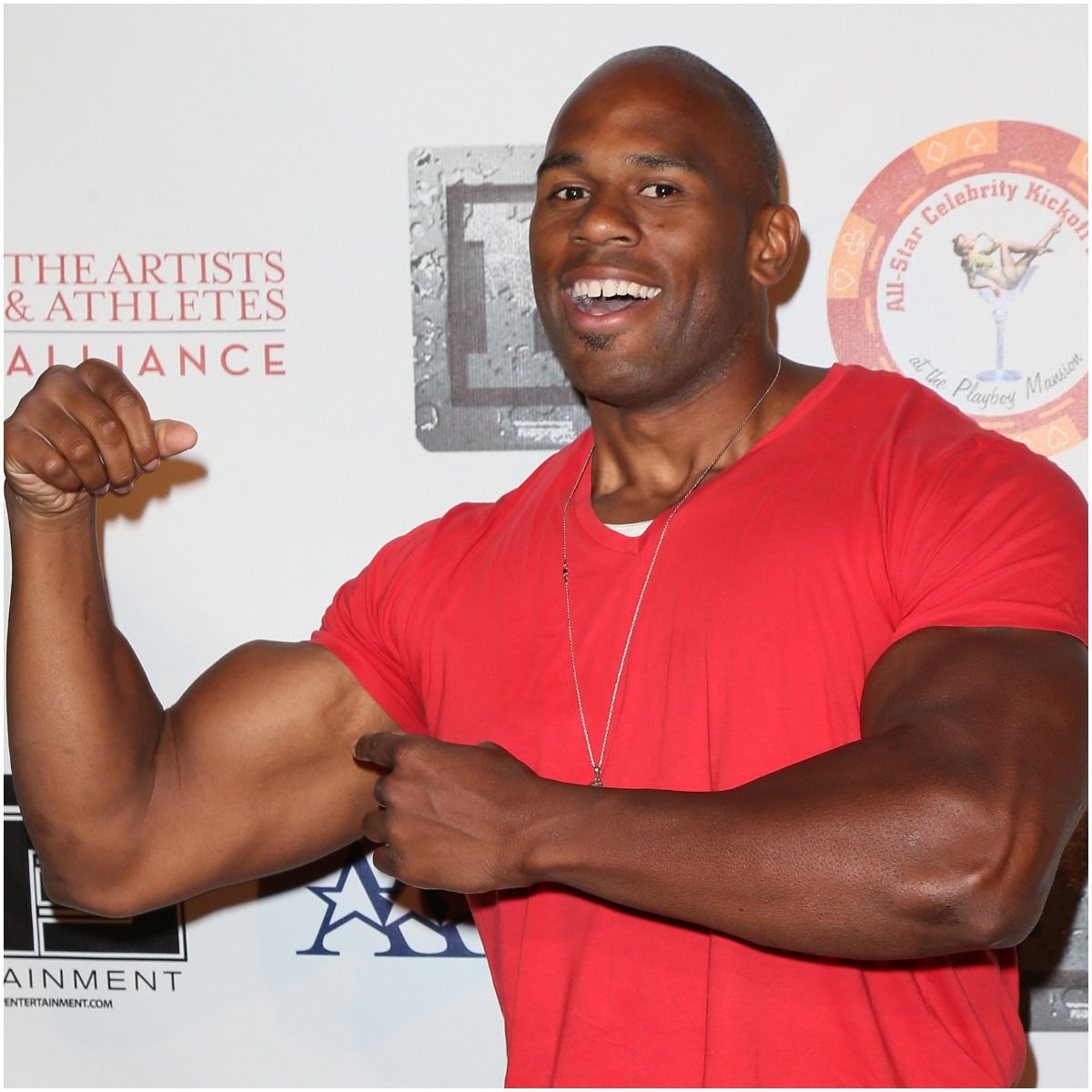 Also in 2018, Shad was a stunt performer in the film Black Panther.
On February 15, 2020, Cryme Tyme had their last match in Mississauga, Ontario, at Santino Marella's Battle Arts promotion.
Wife
On February 17, 2009, Shad Gaspard married Siliana Gaspard.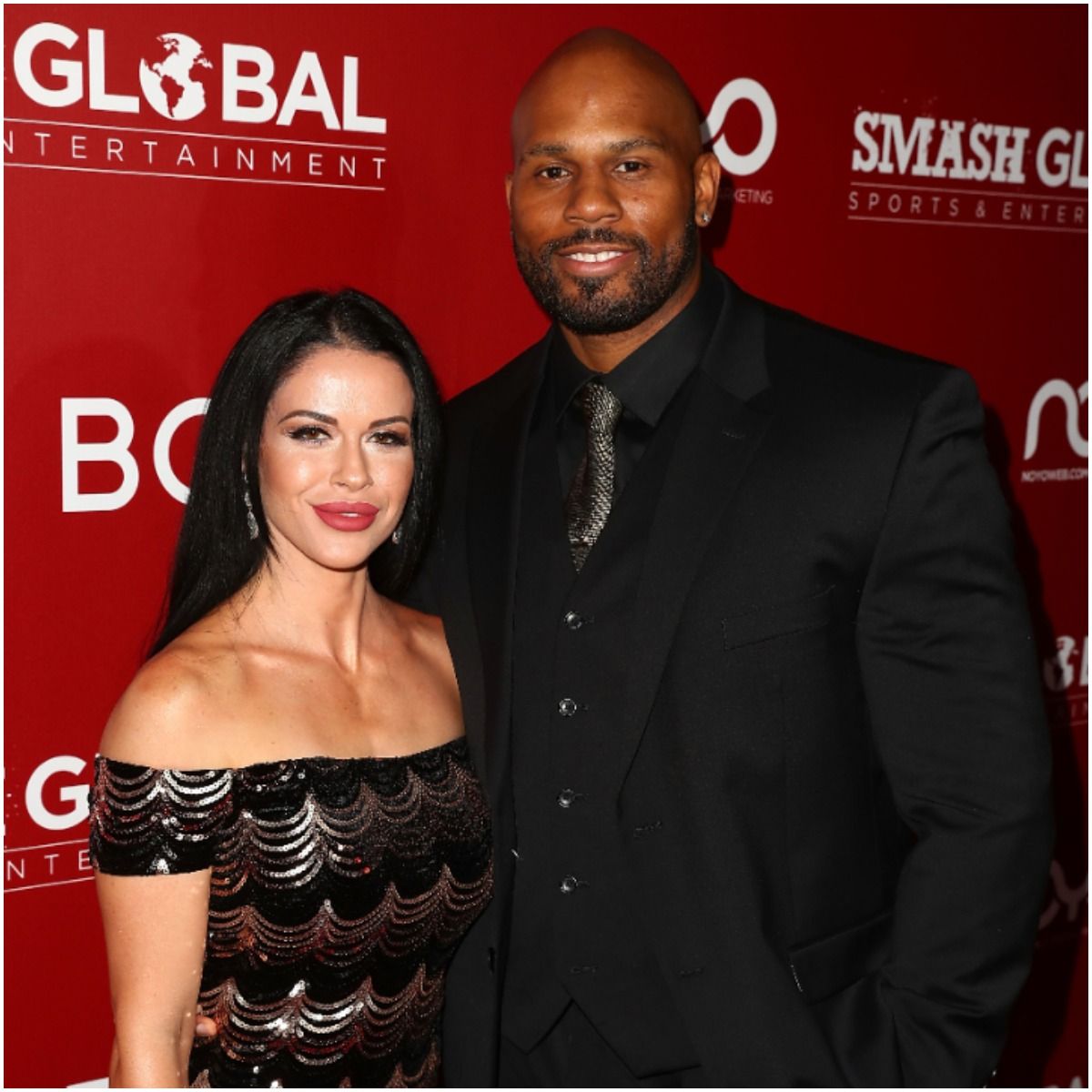 Siliana was born on January 13, 1981, in Sofia, Bulgaria. Siliana was crowned Miss Texas Bikini in 2011.
The two first met at a bar in Tampa.
Children
Their son, Aryeh, was born in April 2010.
"Being a father is the manliest thing I've ever done in my life," Gaspard wrote on Instagram in April 2020. "Nothing will give you more joy, pain, love, frustration, and pride."
Death
Gaspard passed away on May 17, 2020, in Venice Beach, California, after being pulled into the sea by a riptide while swimming with his 10-year-old son.
He was last seen on Sunday around 3:40 p.m., about 50 yards offshore.
His son was rescued, but lifeguards couldn't save Gaspard. The boy was unharmed.
Kenichi Haskett, Los Angeles County Fire Dept Lifeguard Division, said: "We had one of our lifeguards go out to make a double rescue of a father and a son." Chief Haskett continued: "His last few words were 'just secure my son, rescue my son.'"
Dwayne "The Rock" Johnson posted on Twitter: "Shad drowned in the ocean, but not before instructing lifeguards to save his son first. That's the love of a father."
His body was found washed up in Venice Beach, California, on May 20, 2020.
"He was our heart, our soul, our protector, our warrior," Siliana Gaspard said in a statement. "He was a bright force of nature, who brought joy to many through his joyous and gracious nature."
"We would like to express our gratitude to the first responders who rescued Aryeh," Siliana also said.
At the end of May 2020, John Cena has reportedly donated $40,000 to a fundraising page for Gaspard's family.
In December 2020, Siliana filed a lawsuit against Los Angeles County, the city of Los Angeles, and the state of California, alleging dangerous condition of public property and negligence over Shad's death.
Jon Teller, the Gaspard family attorney, stated: "It's an unfortunate event that occurred that should have been prevented."
"Today, you would of been 40 years old," JTG tweeted on January 13, 2021. He added: "I wish you was still here because I would of roasted you on how old you were and photo shopped your picture on a box of JUST FOR MEN M-60 Jet Black."
READ MORE: John John Florence & Lauryn Cribb
Height
6′ 6″ (1.98 m)
Quotes
"Know what you want, become what you want."
"At 20 yrs old, I knew What I wanted. I just didn't know how to get it."
"Many of us crucify ourselves between two thieves – regret for the past and fear of the future."
"Love the life I built for myself and my family."
READ MORE: Tony Horton Net Worth
Shad Gaspard – Net Worth
Gaspard earned most of his wealth from his career as a professional wrestler in WWE. Shad also performed in several movies and TV series, including – Wrestling Isn't Wrestling, Think Like a Man Too, The Last Sharknado: It's About Time, Petunia, My First Miracle, From Dusk till Dawn: The Series, Brothers, The Haunted Hathaways, Welcome to Willits, and Birds of Prey.
Therefore, at the time of his death, professional wrestler Shad Gaspard had an estimated net worth of $1 million.
Featured image source – © Guliver / Getty Images.
READ THIS NEXT: Who is Noah Syndergaard?