Titus O'Neil (birth name – Thaddeus Michael Bullard Sr.) is an American former college and professional football player and professional wrestler who competed in the 5th season of the show NXT Redemption.
Biography
He was born on April 29, 1977, in Boynton Beach, Florida.
At age 11, his mother was raped, giving birth to him at age 12. In 2017, Titus opened up about his mother being raped. He explained:
"My mother was raped at 11 years old, and that's how I was conceived."
In a different interview, O'Neil said:
"She was told that she should get an abortion."
He went on to say:
"She was actually driven to Boynton Beach to get an abortion, but she refused to do it and then got kicked out [of the house] by my grandmother."
O'Neil was raised in a poor neighborhood of Boynton Beach in South Florida. He said about his childhood:
"I grew up in the project, in government housing with government assistance. Wore high-water pants and shoes that were torn."
As a child, Thaddeus was repeatedly dismissed as a "bad kid."
"Growing up being labeled a bad kid, I was a kid that was obviously in a lot of bad situations and a bad environment, around bad influences and making bad decisions."
His life changed for the better thanks to the Florida Sheriffs Boys Ranch.
"I got an opportunity to go to a place called Florida Sheriffs Boys Ranch."
Bullard later added: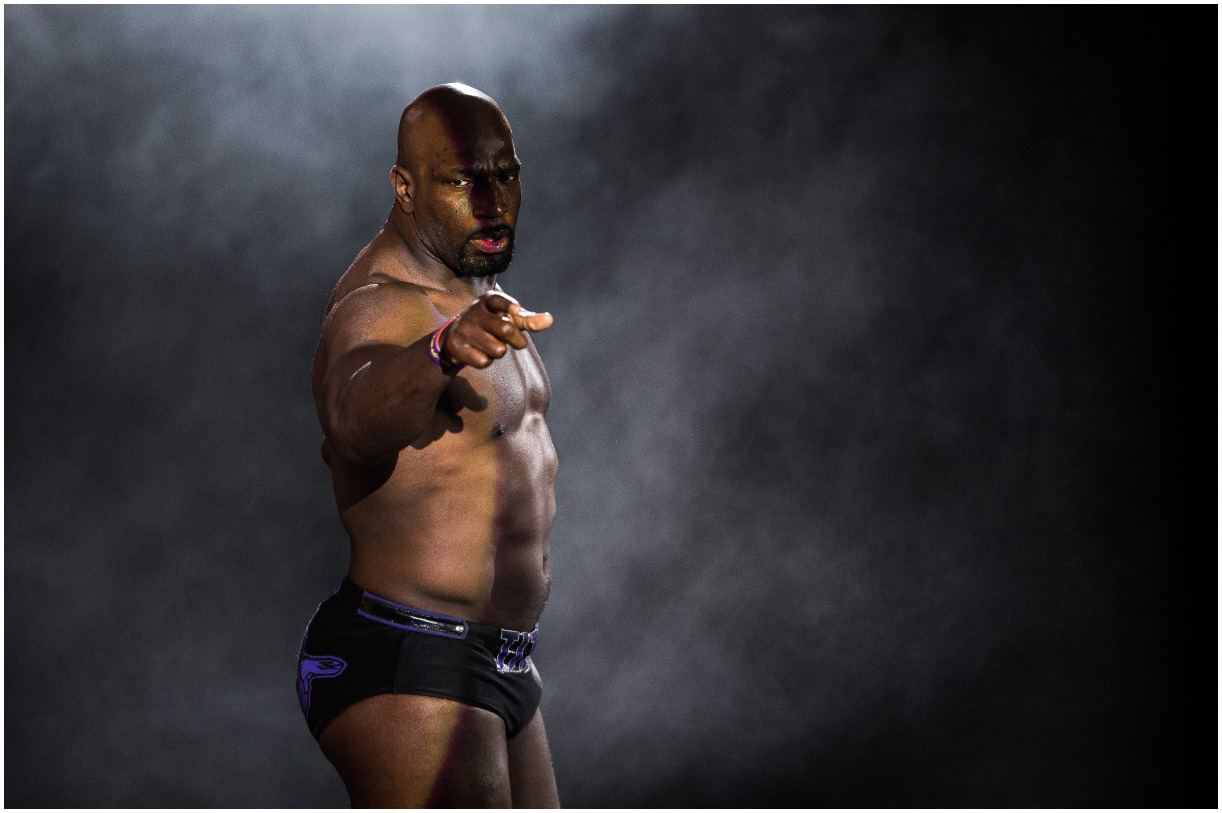 "All that changed because it was there that a gentleman told me at twelve years old that there is no such thing as a bad kid."
He graduated from Suwannee High School. There, Thaddeus played defensive line for the Suwannee High School Bulldogs.
Later, he attended the University of Florida in Gainesville, Florida.
"My undergrad was in criminology with a minor in sociology. And my master's was in administrative education."
During college, he played for coach Steve Spurrier's Florida Gators football team from 1997 to 2000.
From 2003 to 2007, Thaddeus played in the Arena Football League with:
Carolina Cobras;
Las Vegas Gladiators;
Tampa Bay Storm;
the Utah Blaze.
WWE Career
His WWE career started in 2009.
On January 16, 2010, Bullard made his television debut on an episode of FCW's show on Bright House Sports Network.
He once said about WWE:
"Being in WWE provides me a global platform to impact lives in a positive way, but it doesn't take a Superstar to make a difference."
In March 2011, Thaddeus was selected as one of the 6 former NXT contestants to return to the show in its 5th season, NXT Redemption.
In January 2018, Bullard received an award from the Martin Luther King Jr. Foundation of Tampa.
Vince McMahon Incident
In 2016, he was suspended following an altercation wherein he touched WWE Chairman Vince McMahon during Daniel Bryan's retirement celebration.
Later, Bullard said that he was only saying "ladies first" when he tugged on Vince McMahon.
He was suspended for 90 days, however, the suspension was reduced to 60 days.
Book
On August 6, 2019, the wrestler released his book titled – "There's No Such Thing as a Bad Kid: How I Went from Stereotype to Prototype."
The book details his turbulent childhood years.
During an interview with Yahoo, he declared:
"I went from a kid who was supposed to be dead or in jail by 16 to being who I am today."
Thaddeus continued:
"That only happened because of a conversation when I was 12 years old. It was through the work that me and the people around me did to ensure I stayed on a certain path."
Girlfriend
From 2013 to 2014, Titus O'Neil was in a relationship with Omarosa Manigault, an American former political aide to President Donald Trump, writer, and reality television show participant.
In 2019, it was rumored that Titus O'Neil is dating Yolanda Adams, an American radio host, actress, record producer, and gospel singer, who has sold more than 10 million albums worldwide.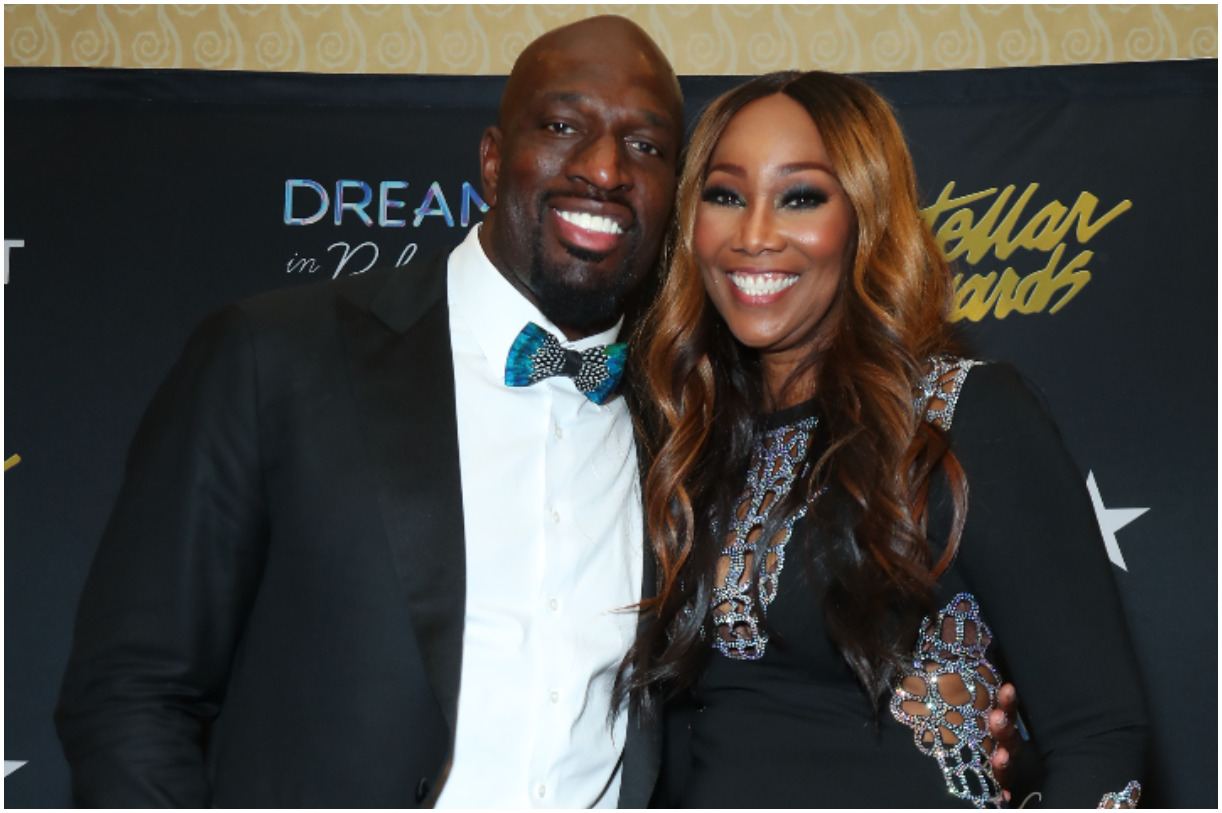 Children
Titus has two sons, Thaddeus Jr. and Titus. He said about his children:
"My oldest son plays everything. He's a tremendous athlete, and so is my youngest."
Thaddeus went on to say:
"He likes basketball and football the most."
Height
O'Neil is 6 feet and 5.95 inches (1.98 m) tall.
READ MORE: Jeff Charleston & Reagan Charleston
Quotes
"I am a man who proves that how you are labeled as a child does not have to define who you will become as an adult."
"At the end of the day, we're part of this WWE family, and our job is to put smiles on people's faces."
"The more fun we have as performers, the better it translates on film, and the more you as a viewer can enjoy the product."
"We are counting on a lot of people to come together for a common goal and cause."
"God has always had a hand in the right places."
"The main thing with any type of relationship in life is being consistent."
"I've been through way worse than falling under the ring."
READ MORE: Cedric Benson Net Worth
Trivia
Titus is a good friend of Dave Bautista, an American former mixed martial artist, bodybuilder, retired professional wrestler, and actor.
In 2015, he won the MEGA Dad Award for "Celebrity Dad of the Year."
Over the 2011 Christmas holiday weekend, Titus gave out over 800 gifts to underprivileged children near Tampa, Florida.
READ MORE: Who is Chad Johnson?
Titus O'Neil – Net Worth
O'Neil earned most of his wealth from being a star of World Wrestling Entertainment. Bullard is a one-time WWE 24/7 Champion as well as a former one-time WWE Tag Team Champion.
Additionally, Titus earned good money from playing in the Arena Football League and selling his book.
Therefore, Titus O'Neil has an estimated net worth of $3 million.
READ THIS NEXT: David Goggins Net Worth
References

https://www.sportskeeda.com/titus-oneil-opens-up-about-his-mother-being-raped
https://www.wrestlinginc.com/titus-oneil-talks-his-conversation-with-hulk-hogan