Vanessa Simmons is an American TV host, actress, fashion designer, and entrepreneur, who is best known for founding the shoe brand Pastry and starring in Growing Up Hip Hop.
Biography
She was born on August 5, 1983, in Laie, Hawaii, USA.
Her mother is Valerie Vaughn, while her father is Joseph Simmons (known by the stage name Rev. Run). He is one of the founding members of the hip hop group Run–D.M.C. along with DJ Jason "Jam-Master Jay" Mizell and Darryl "D.M.C." McDaniels.
Vanessa has six siblings – Miley Justine Simmons, Angela Simmons, Victoria Anne Simmons, Russell "Russy" Simmons II, Daniel "Diggy" Simmons III, and Joseph "Jojo" Simmons Jr.
In 2018, the ex-fiancé (Sutton Tennyson) of her sister Angela was killed in Georgia. "Literally at loss for words, my heart breaks for my sister and nephew," Vanessa said at the time.
She is the niece of Russell Simmons, the CEO of Rush Communications. He co-founded Def Jam in 1984 with Rick Rubin. Russell launched the clothing line Phat Fashions LLC in 1992.
In 2006, Vanessa was #82 in Maxim Magazine's "Hot 100" list.
In 2007, she graduated from St. John's University with a degree in Communications. In the same year, Vanessa founded Pastry with her sister, Angela Simmons.
In 2008, Simmons participated in Miss California USA. The crown went to model Carrie Prejean.
In 2014, she became the host and judge of Project Runway: Threads, a reality program that featured young fashion designers. "So these kids were super-advanced, and I absolutely believe that we will be seeing their collections in stores and magazines in the next few years because of how dedicated and how passionate they were," Vanessa said.
In 2017, Simmons launched the clothing line Bad Butterfly, at LAFW. Also in 2017, Vanessa appeared in three episodes of Hip Hop Squares.
From 2017 to 2019, she starred in 34 episodes of the reality series, Growing Up Hip Hop.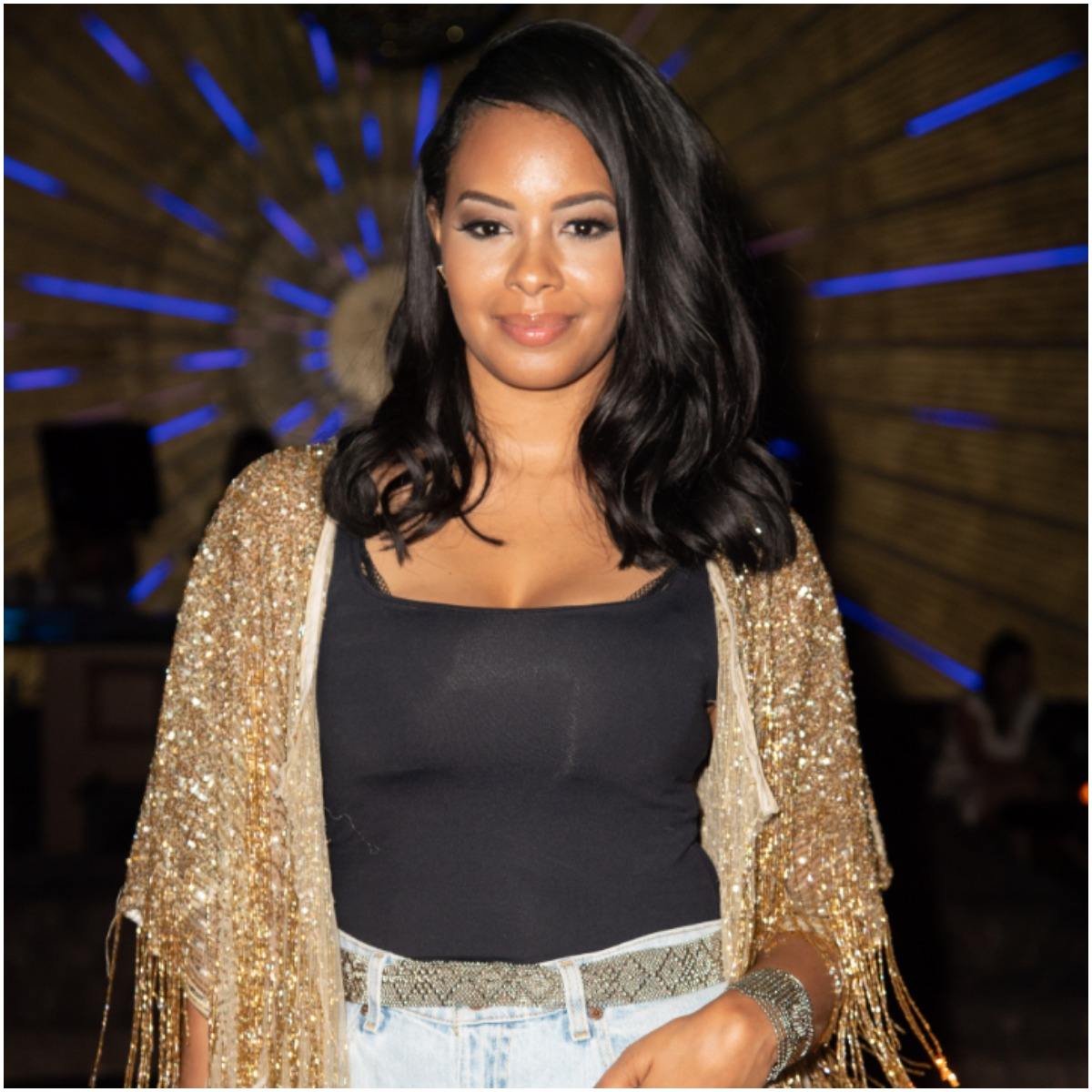 From 2018 to 2019, Simmons performed as Caroline in Monogamy. This web drama series also starred Chrystee Pharris, Jill Marie Jones, Blue Kimble, Brian J. White, Caryn Ward Ross, Wesley Jonathan, and Darius McCrary.
On June 11, 2020, Vanessa announced that she would be taking on a fitness challenge in order to lose weight. "I've opened up a lot about my weight gain making me feel uncomfortable, so I've challenged myself to Show Up For Myself and make a change," Simmons said on Instagram.
She portrayed Sonya in Never and Again, a romance film that premiered on July 1, 2020. It was written and directed by LazRael Lison.
Boyfriend
Vanessa Simmons has been dating Michael Wayans since 2005.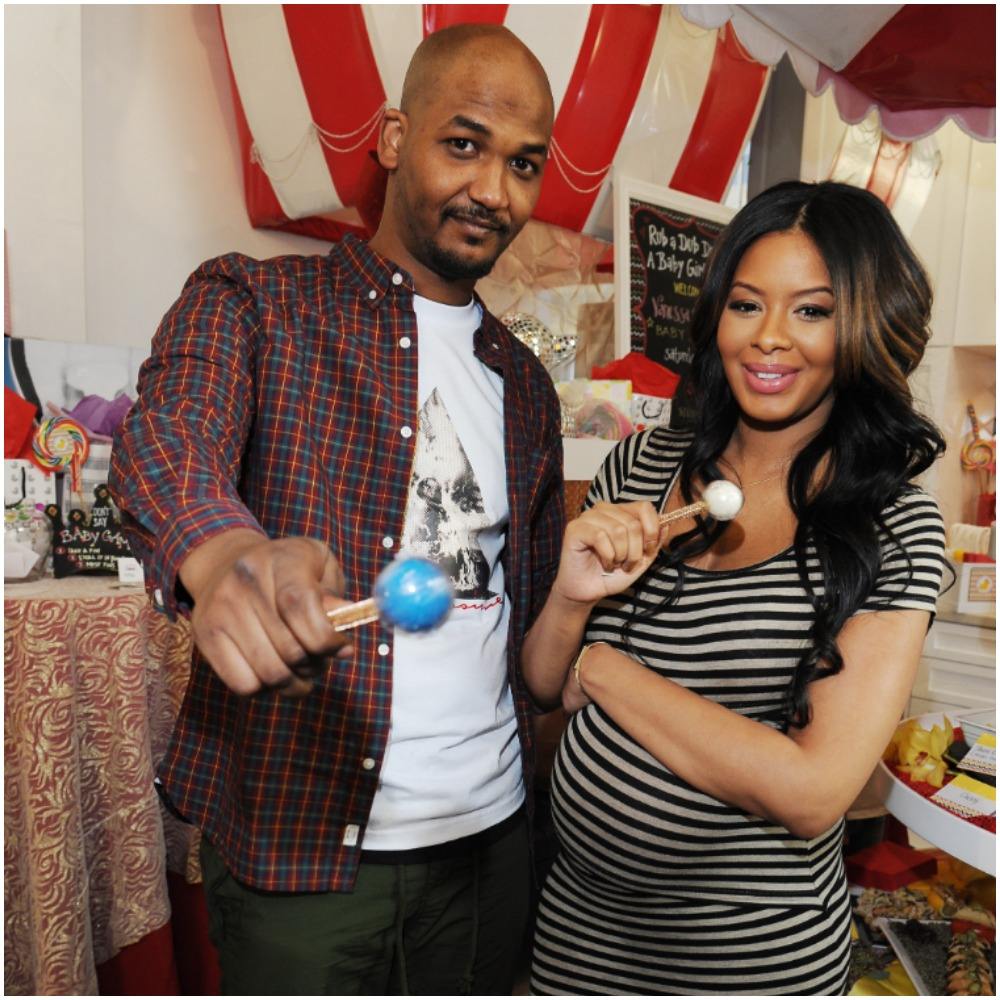 Wayans is an American composer and actor best known for composing the theme of The Underground and appearing in My Wife and Kids, Blankman, and Dance Flick.
Children
They have a daughter, Ava Marie Jean Wayans (b. on February 13, 2014).
"There's no greater milestone than the first time you get to hold your child in your arms and stare into their eyes," Simmons wrote on Instagram in 2020.
"Our baby is coming into two big families with lots of love and lots of joy. This is my family's first grandchild, so everybody can't wait for her arrival," Vanessa confessed in an interview.
"Dealing with a 3-year-old is very challenging, but I think eventually yes [we will have more kids] after Mike and I tie the knot," she told ET Online when asked whether they are ready for more children.
READ MORE: Hasan Minhaj & Beena Patel
Quotes
"It's so important to move your body daily, not just for physical benefits but for your overall health."
"It's not about being skinny but more so healthy, mind, body, and soul."
"I am not other people's opinion of me, keep striving and improving daily."
"I'm using products that are number one. Natural, cruelty-free, not being tested on animals and that are actually doing something for your skin."
READ MORE: Patrick Bet-David Net Worth
Vanessa Simmons – Net Worth
She earned most of her wealth from co-founding the shoe brand Pastry. In 2007, it had over $15 million in sales. Currently, the sales passed $75 million.
Additionally, Vanessa starred in numerous TV series and films, including – Monogamy, Games People Play, What Would You Do for Love, A Holiday Change, Worst. Prom. Ever., Never and Again, Mixed, Could This Be Love, and Growing Up Hip Hop.
Vanessa also has over 1.9 million followers on Instagram, where she occasionally publishes sponsored posts. Some of her sponsors are Impressions Vanity Co. or Yummy Hair Extensions.
Therefore, entrepreneur Vanessa Simmons has an estimated net worth of $10 million.
READ THIS NEXT: Who is Bert Kreischer?