What is Bert Kreischer's net worth?
Introduction
Bert Kreischer, nicknamed The Machine, is an American stand-up comedian, actor, author, and reality television host who released the comedy specials Secret Time and Hey Big Boy on Netflix.
He is known for performing stand-up comedy while shirtless.
Biography
He was born on November 3, 1972, in Tampa, Florida, USA.
His dad worked as a real-estate attorney, while his mum worked in early childhood development.
While attending Florida State University, Bert was profiled in Rolling Stone and crowned "The top partyer at the Number One Party School in the country."
"When I was in college, I think the natural angle for me to get into creatively would have been probably marketing had I known what marketing was," Kreischer confessed.
He majored in English.
His first stand-up experience was in Tallahassee at a club called Potbelly's.
In 2004, he was featured on the DVD release National Lampoon Live: New Faces – Volume 2.
On February 8, 2006, Kreischer started his YouTube channel. It has more than 693k subscribers.
Bert starred in the 2009 Comedy Central special Bert Kreischer: Comfortably Dumb.
From 2011 to 2015, the comedian appeared regularly on the talk show Rachael Ray.
In 2013, Kreischer appeared in 10 episodes of the TV series "What Would the Maid Think?."
On May 27, 2014, Bert published a book titled – "Life of the Party: Stories of a Perpetual Man-Child."
Kreischer appeared on Comedy Central's comedy storytelling series This Is Not Happening in 2015.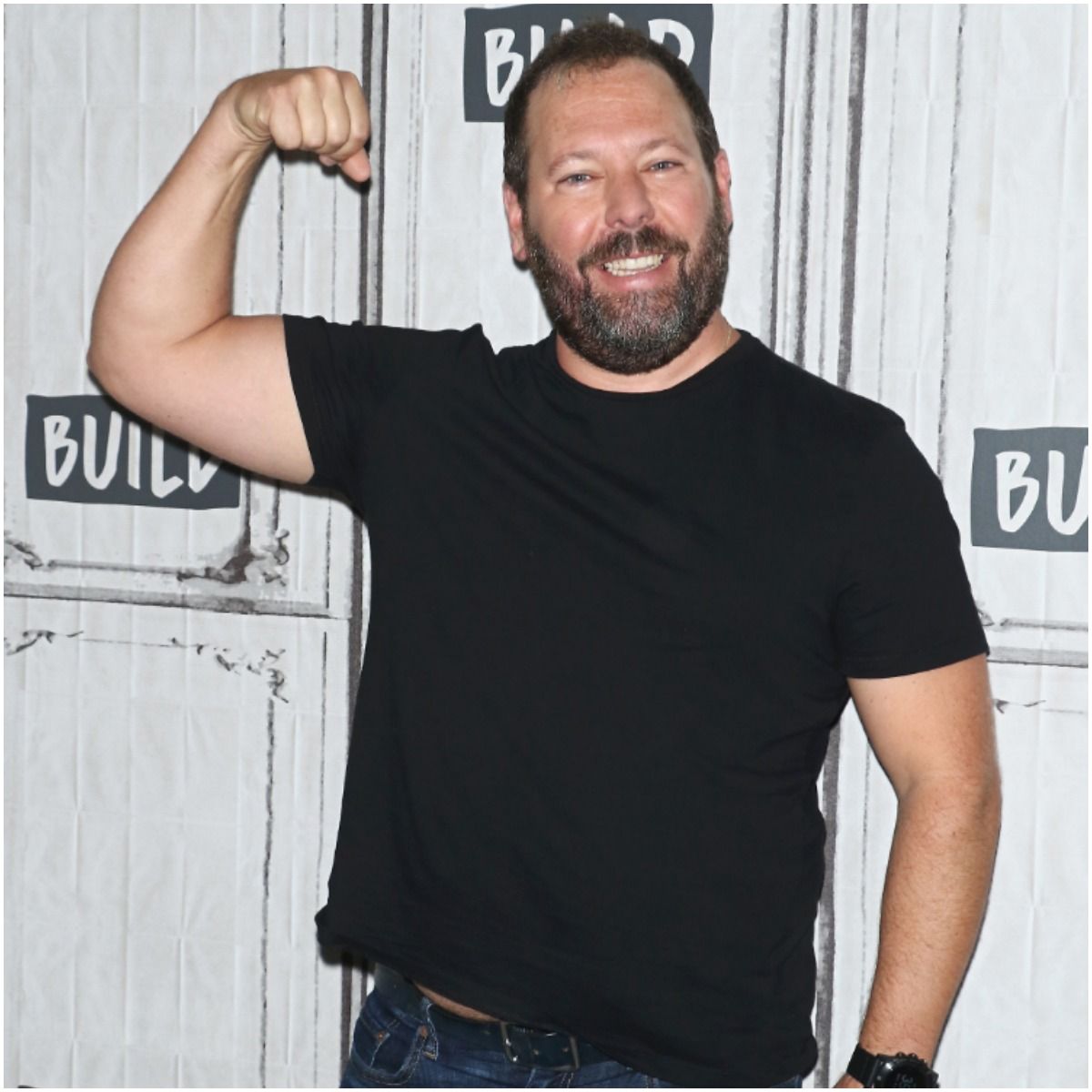 From 2015 to 2018, Bert was featured in six episodes of The Church of What's Happening Now, a podcast hosted by Lee Syatt and Joey Diaz.
In 2016, his Showtime special, The Machine, was released on Showtime.
He released the comedy special Secret Time in August 2018 on Netflix. It was followed by Hey Big Boy in 2020.
In 2020, he released The Cabin with Bert Kreischer, a comic docu-series that presents showcases the experiences of a group of friends as they retreat to a remote cabin. Some of the guests on the series include Anthony Anderson, Bobby Lee, Fortune Feimster, Patricia Williams, Joel McHale, Caitlyn Jenner, Donnell Rawlings, and Deon Cole.
Wife
In December 2003, Bert Kreischer married LeeAnn Kreischer.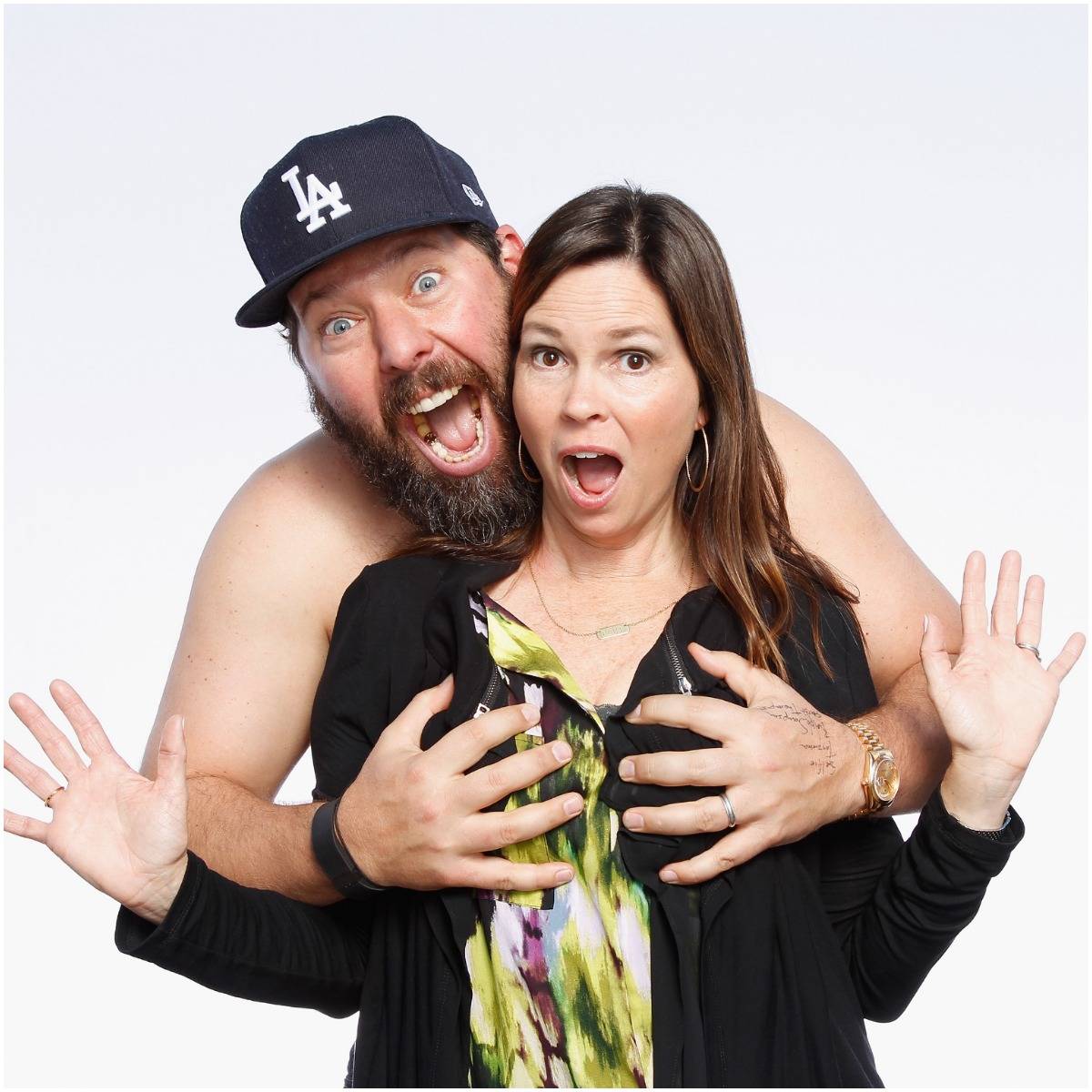 LeeAnn hosts a podcast called Wife of the Party. In addition, she regularly appears in Bert's projects.
Children
The couple has two daughters, Georgia (b. in 2004) and Ila (b. in 2006).
"I want my daughters to be young again," he told The Ringer in March 2020. Bert added: "I don't want them to be 15 and 13. I don't want them to go to college in two years. That bums me out. They're still little girls."
The Kreischer family currently resides in LA.
Height
6′ (1.83 m)
READ MORE: Who is Chico Bean's wife?
Quotes
"My personality has gotten me some really good job interviews in New York."
"I don't like comics who go up and try to alienate parts of the crowd."
"I love touring. I love stand up. I love getting on a tour bus with my friends."
"My children are horrified right now. Get a shot of their faces!" (USA Today)
"I'm the guy who needs to be front and center. I joined a fraternity to do that."
Trivia
He was the inspiration for the 2002 film National Lampoon's Van Wilder directed by Walt Becker and starring Ryan Reynolds. The film grossed over $38 million at the box-office. "I've never seen it. I had nothing to do with it," Bert said in a 2014 interview.
Kreischer is good friends with Joe Rogan. "Joe is an amazing guy. He's super generous", Bert once said. His first appearance on The Joe Rogan Experience was in 2011.
In 2016, Bert with Ari Shaffir, Tom Segura, and Joe Rogan started Sober October. "I know many of you were upset that we were not doing sober October this year… well, I'm in," said Rogan on his Instagram. He added: "I texted Tom Segura and Bert Kreischer. They were both like, 'Oh! F### that we're getting drunk.'"
READ MORE: Hasan Minhaj Net Worth
Bert Kreischer – Net Worth
Kreischer earned most of his wealth from his stand-up comedy shows. In addition, Bert cohosts the "2 Bears, One Cave" podcast with Tom Segura and hosts "The Bertcast" podcast. Bertcast is sponsored by Quip.
On YouTube, Kreischer has over 102 million views, meaning about $300k in revenue.
His comedy specials, Hey Big Boy (directed by Jeff Tomsic), Secret Time, and The Machine, also increased his wealth. Bert sells merch on his website – bertbertbert.com/merch.
Kreischer has performed in numerous TV series and web series, including – Hot Ones, Bill Burr's Guide to Driving Etiquette, All Elite Wrestling: Dynamite, Last Call with Carson Daly, The Church of What's Happening Now, Guy's Grocery Games, Trip Flip, and This Is Not Happening.
Therefore, American comedian Bert Kreischer has an estimated net worth of $2.5 million.
READ THIS NEXT: Who is Patrick Bet-David?