Michael Wayans is an American actor and composer best known for his performance in Blankman, My Wife and Kids, and Dance Flick. He also served as the composer in 11 episodes of The Underground.
Biography
He was born on March 28, 1985, in Los Angeles County, California, USA, as Michael Richard Wayans, to Damon Wayans and Lisa Thorner.
His father, Damon Wayans, is an actor and stand-up comedian who has starred in many TV shows and films, including Lethal Weapon, My Wife and Kids, Major Payne, The Last Boy Scout, and Beverly Hills Cop.
His parents divorced in 2000.
Mike has three siblings – Kyla Wayans, Cara Mia Wayans, and Damon Wayans Jr.
Damon Wayans Jr. is also an actor renowned for his role in the ABC sitcom "Happy Endings."
Michael is the nephew of Vonnie Wayans, Diedre Wayans, Keenen Ivory Wayans, Elvira Wayans, Kim Wayans, Shawn Wayans, Marlon Wayans, and Nadia Wayans.
Blankman
In 1994, he made his film debut by portraying Young Darryl in Blankman, a superhero comedy parody film that follows a clumsy nerdy repairman who becomes a vigilante superhero. It also stars Tony Cox as Midget Man, Christopher Lawford as Mayor Marvin Harris, Jon Polito as Michael "The Suit" Minelli, and Damon Wayans as Blankman/Darryl Walker. Mike Binder directed the film.
From 2001 t0 2003, Mike appeared in five episodes of "My Wife and Kids," a sitcom produced by Touchstone Television. The film tells the story of Michael Kyle (Damon Wayans) — the head of an upper-middle-class African-American family.
In 2006, Wayans composed the theme for the sketch comedy series titled "The Underground." The series aired on Showtime and starred Damon Wayans.
In 2009, he appeared in Dance Flick, a musical comedy film in which also starred David Alan Grier as Sugar Bear, Affion Crockett as A-Con, and Shoshana Bush as Megan White.
Girlfriend
Starting in 2005, Michael Wayans is dating Vanessa Simmons, a TV personality who starred on the reality series "Growing Up Hip Hop."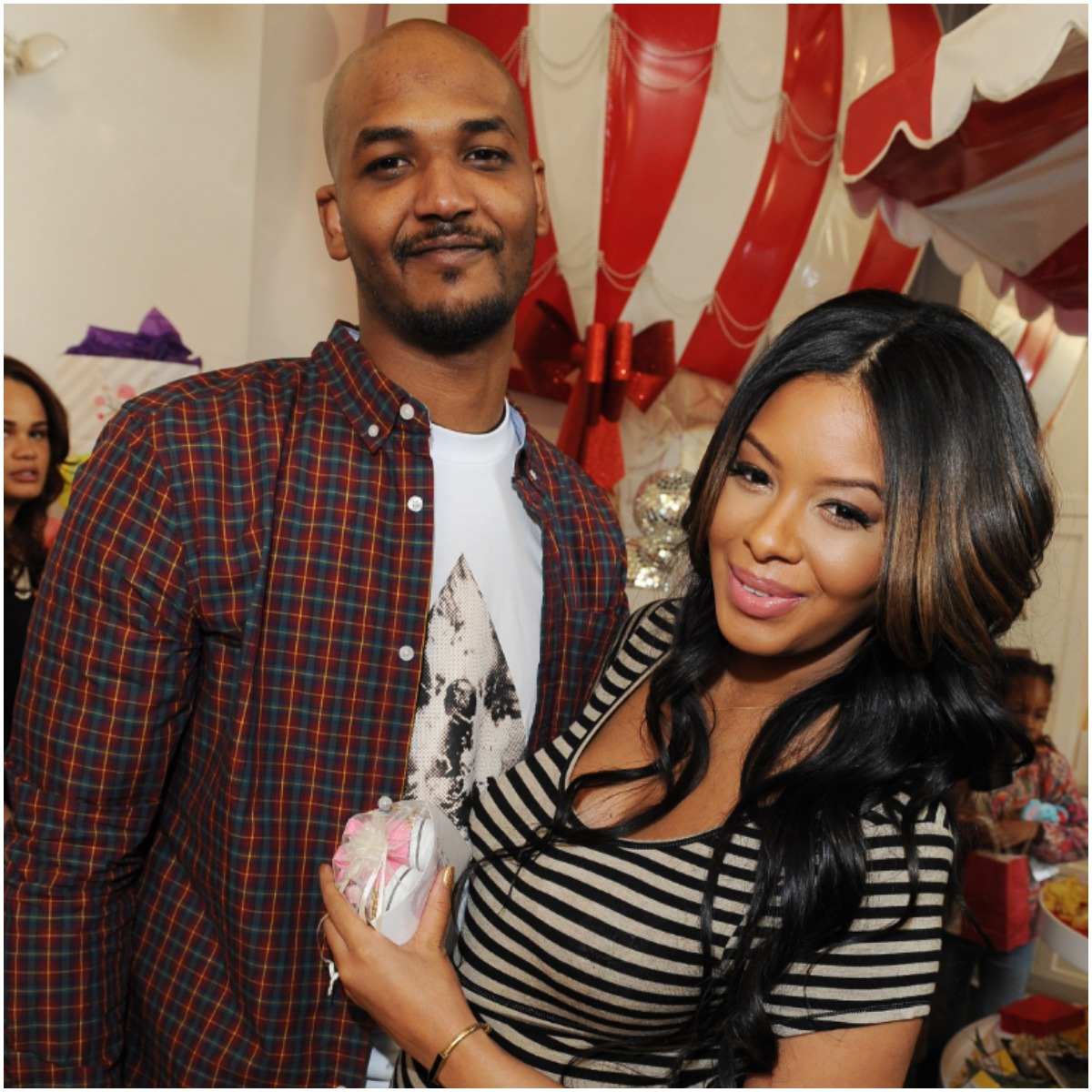 She also appeared on MTV's Run's House from 2005 to 2009 with her family.
Her father, Joseph Simmons, is one of the founding members of the influential hip hop group Run–D.M.C.
READ MORE: Who is Anthony Jeselnik wife?
Children
The couple has a daughter named Ava Marie Wayans (b. February 13, 2014).
The baby shower was held at the Sugar Factory in Hollywood.
"We are both very excited about the birth of our first child," Simmons said in an interview.
"I was so nervous telling my dad at first being that I'm not married yet, but he was very excited and is supportive 100 percent," Vanessa confessed in another interview.
READ MORE: Norm Macdonald Net Worth
Michael Wayans – Net Worth
Many people are wondering how much money does Mike Wayans make? Here are the details:
Michael earned most of his wealth from composing the theme of The Underground. Wayans also appeared in Dance Flick, My Wife and Kids, and Blankman. Therefore, actor Michael Wayans has an estimated net worth of $2 million.
Featured image source – © Guliver / Getty Images.
READ THIS NEXT: Who is Barry Williams?