Michael Wayans is an American actor, comedian, and musician.
While he has a cocktail of accomplishments in the American entertainment industry, he gained celebrity status at a young age as he comes from a family of actors, screenplay writers, producers, and comedians.
He is most notably recognized for his work on "Blankman" and "Dance Flick," and he is the son of the widely successful Damon Wayans, an A-list comedic celebrity, screenwriter, film, and television producer.
The Origin Story
He was born on March 28, 1985, in Los Angeles County, California, USA, as Michael Richard Wayans.
Michael was born into a well-established comedic and acting family.
His father and most of his other relatives are masters of comedic performing art.
He is one of 4 children, including Damon Jr., Cara, and Kyla.
His love for performing began at a young age and can be credited to his father, Damon Wayans. Damon is a film and television satire actor who has written, produced, and starred in many hit television shows and movies alongside A-list celebrities.
Additionally, his brother Damon Jr. is a well-known actor highly recognized for his role in "Happy Endings," an American sitcom.
His sisters Cara and Kyla can be seen in minor recurring roles and many televisions show and films produced and written by their family members.
Aside from his father and siblings, who are well-established comedic actors, he is related to Vonnie Wayans, a talented screenwriter, Diedre Wayans, another talented screenwriter, Keenan Ivory Wayans, an A-list actor, Elvira Wayans, a screenwriter, Kim Wayans, an actress, Shawn Wayans, an A-list actor, and Nadia Wayans, an actress.
As this displays, his attraction to the art not only stems from external influences but is likely genetically influenced as well. His family is very well-known and established in Hollywood.
His mother and father divorced when he was 15 years old, but he has maintained a strong relationship with both.
Since Michael was exposed to the industry from a young age and had a strong network of actors and performers in his life, his chosen career path made sense.
As a child, he became interested in the art of comedy and decided he wanted to focus his career on screenwriting, like his father.
Michael had his first experience in front of the camera at nine years old.
Blankman
In 1994, his father wrote the screenplay for the film "Blankman" a superhero comedy, and he cast Michael to play young Daryl's character.
The show brought his name to prominence as Damon Wayans's talented son and garnered him much attention.
He worked alongside Tony Cox, Christopher Lawford, Jon Polito, and of course, his father.
While he had little screentime, he was inspired by the experience, which solidified his career path.
In 2001, the television series "My Wife and Kids" premiered, and his father was one of the leading screenplay writers. Michael was cast in five episodes as a supporting actor between 2001 and 2005. The television series was about an upper-middle-class African American family and stared his father, portraying the father character, Michael Kyle.
The Underground
In 2005, Michael was chosen to compose the theme song for the sketch comedy series, "The Underground."
The comedy was created by his father and starred him as well.
It aired on the Showtime network and went on to be successful among its viewers.
In 2009, he was cast in the movie "Dance Flick" a musical comedy film written, directed, and starring many of his family members.
Aside from acting and comedy, he spends a lot of his time writing scripts and collaborating with his father and many other family members to produce tv series, skits, and movies.
Girlfriend
Starting in 2005, Michael Wayans is dating Vanessa Simmons, a TV personality who starred on the reality series "Growing Up Hip Hop."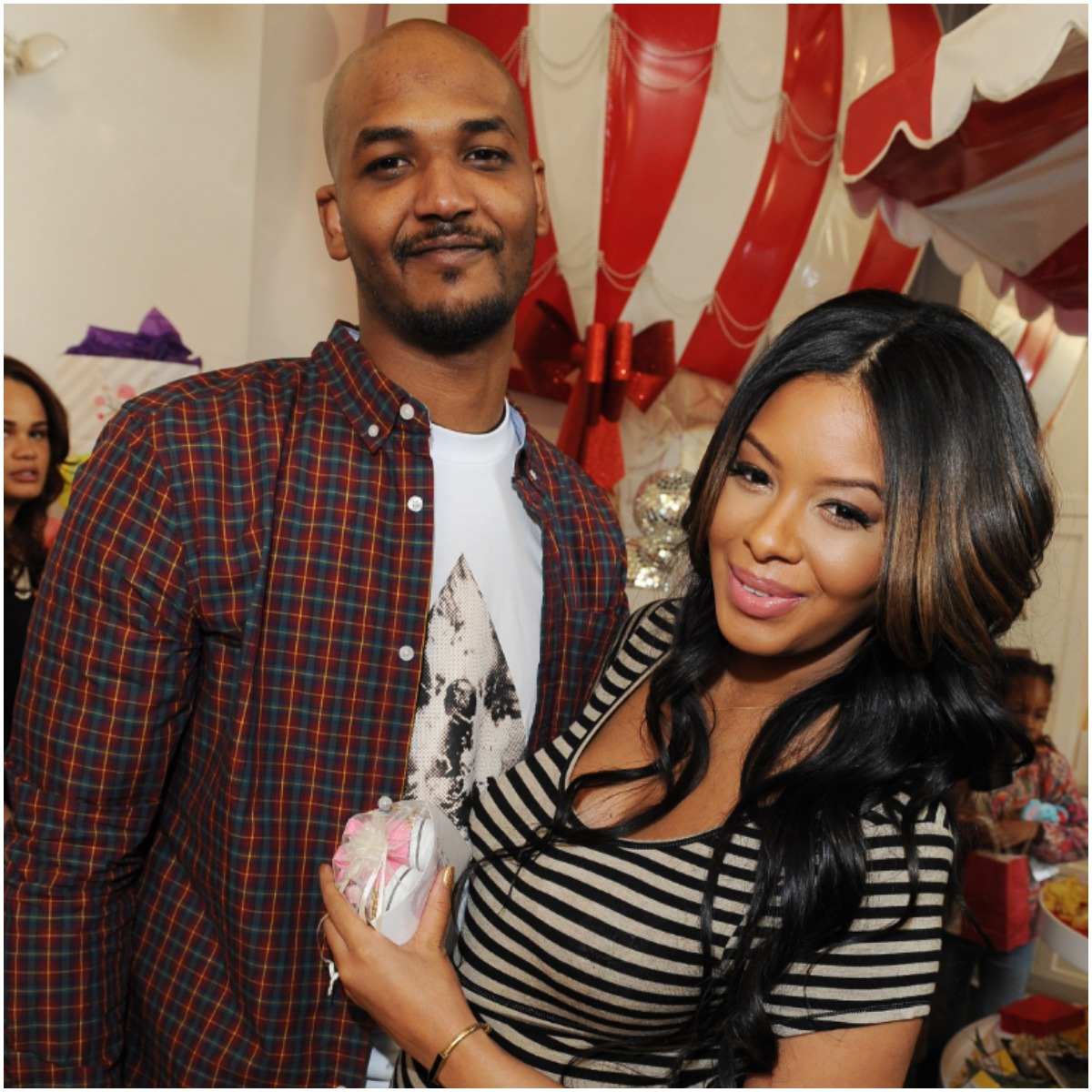 She also appeared on MTV's Run's House from 2005 to 2009 with her family.
Her father, Joseph Simmons, is one of the founding members of the influential hip hop group Run–D.M.C.
READ MORE: Who is Anthony Jeselnik's wife?
Children
The couple has a daughter named Ava Marie Wayans (b. February 13, 2014).
The baby shower was held at the Sugar Factory in Hollywood.
"We are both very excited about the birth of our first child," Simmons said in an interview.
"I was so nervous telling my dad at first being that I'm not married yet, but he was very excited and is supportive 100 percent," Vanessa confessed in another interview.
READ MORE: Norm Macdonald Net Worth
Michael Wayans – Net Worth
Many people are wondering how much money does Mike Wayans make? Here are the details:
Michael earned a significant portion of his wealth for his work as the composer for the comedy series "The Underground."
He comes from a Hollywood royalty family, so a part of his net worth is derived from related projects he works on with top-ranked family members.
Therefore, actor Michael Wayans has an estimated net worth of $2 million.
READ THIS NEXT: Who is Barry Williams?