Hasan Minhaj is an American television host, actor, and comedian who is best known for his show "Patriot Act with Hasan Minhaj."
Biography
He was born on September 23, 1985, in Davis, California, USA.
His parents are Muslim immigrants from Aligarh, India. "When my dad came to this country in 1982, his goal was to survive," Minhaj said.
He has a younger sister, Ayesha, who is an accomplished lawyer.
In 2003, Hasan graduated from Davis Senior High School.
In 2007, he majored in political science at the University of California, Davis. He discovered his love for comedy during his freshman year. "In college, a friend of mine showed me Chris Rock's 'Never Scared,' and it just blew my mind," he recalled.
In 2008, Minhaj won Wild 94.9's "Best Comic Standing" competition.
In 2009, he moved to Los Angeles for NBC's Stand-up for Diversity.
In 2011, Hasan was cast in the sitcom "State of Georgia."
In 2013, Minhaj hosted the documentary Stand Up Planet.
The Daily Show
In November 2014, he joined the news satire television program The Daily Show with Jon Stewart.
In April 2017, Minhaj was the featured speaker at the White House Correspondents' Dinner. "No one wanted to do this. So, of course, it landed in the hands of an immigrant," he joked at the start of his scorching, 25-minute White House Correspondents' Dinner set. Hasan added: "That's how it always goes down."
In May 2017, his stand-up special Hasan Minhaj: Homecoming King was released on Netflix. It focuses on Hasan's experience growing up in an Indian American Muslim family. In 2018, Homecoming King was honored with a Peabody Award.
Patriot Act
On October 28, 2018, Patriot Act with Hasan Minhaj premiered on Netflix. It is a comedy streaming television talk show that explores the modern political and cultural landscape.
"I'm thrilled to be joining the Netflix family as the country braces for another election season — and like you, I cannot wait to find out who Putin picks this time," Hasan said.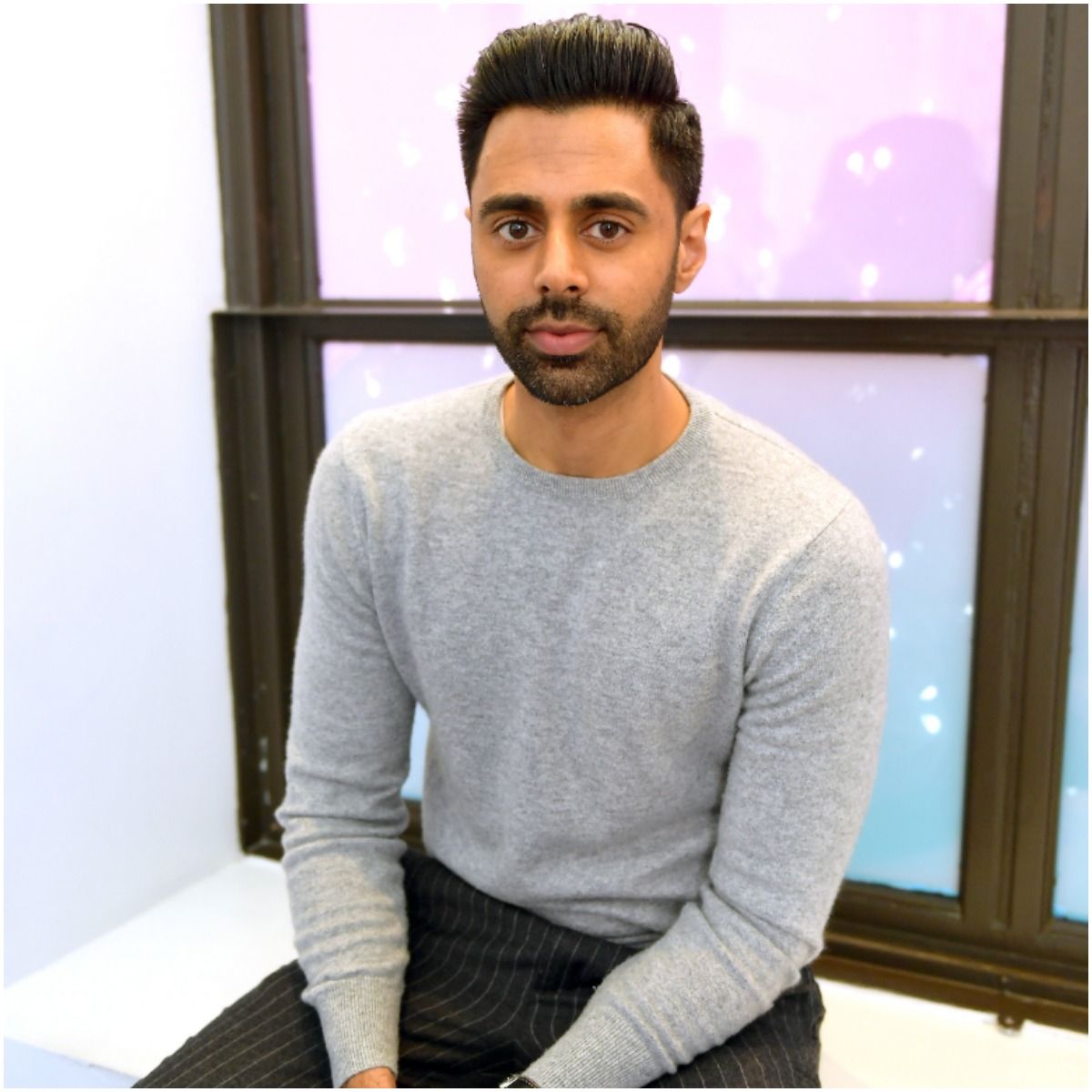 In April 2019, Minhaj won his second Peabody Award for the "Patriot Act."
In August 2020, Netflix canceled the series after six seasons. "What a run. I got to work with the best writers, producers, researchers, and animators in the game," Minhaj tweeted in August 2020.
"There's nothing on the Netflix roster that will fill that has the flexibility to respond to ongoing events with the immediacy that Patriot Act did," wrote Steve Greene.
In November 2020, it was reported that Hasan and Cole Haan partnered to create a limited-edition collection of men's sneaker and hiker styles.
"Hasan's journey to write new rules is made apparent through everything that he does, and we're honored to tell his story through this collaboration," stated David Maddocks, Brand President of Cole Haan.
Wife
Hasan Minhaj married Beena Patel in January 2015.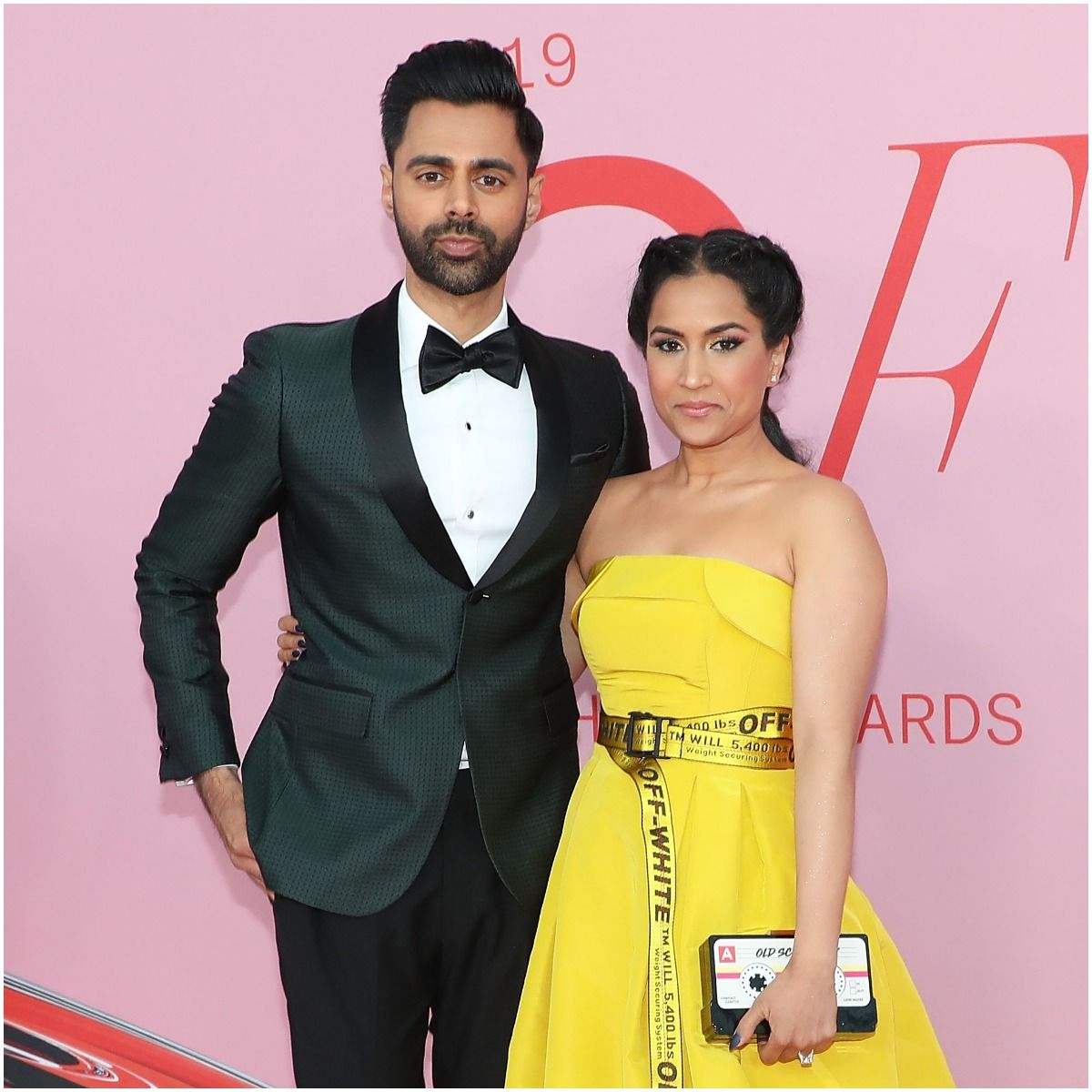 In 2018, Patel earned her Master's in Public Health from the University of California, Davis.
They met while attending college at the University of California, Davis.
Children
Hasan and Beena have a daughter, born in April 2018.
On March 19, 2020, he announced the birth of their second child, a boy.
"Welcome to the world little guy," Hasan wrote on Instagram. He continued: "The Minhaj family grows, and according to Beena, it's done growing. But ya never know, shooters shoot."
Height
Hasan is 5′ 11½" (1.82 m) tall.
READ MORE: Who is Andrew Hussie's girlfriend?
Quotes
"The world is not fair for a lot of people, but I taught you that this is what the world should be."
"My goal is just to continue to find mediums to tell stories that I think need to be told."
"I don't want to overcharge, and I don't want to undercharge, I just want justice to be served."
"I think that they definitely have to be likable and want to connect with people in an audience."
"When you're talking about personal stories, the shelf life is really long."
Trivia
In 2019, he was named one of the 100 most influential people in the world by Time magazine. "When things are really crazy, comedy is the only thing that can break the tension," Hasan told Time.
His comedy influences are – Stephen Colbert, Chris Rock, Jon Stewart, Junot Diaz, Trevor Noah, Dave Chappelle, and Richard Pryor. "My favorite comedians are just presenting an argument, and they're doing it in a funny way," he once said.
READ MORE: Anton Kreil Net Worth
Hasan Minhaj – Net Worth
Minhaj earned most of his wealth from hosting the weekly comedy show, Patriot Act with Hasan Minhaj, which premiered on Netflix in 2018. It ran for 39 episodes across six seasons. From 2015 to 2018, he was involved in The Daily Show.
In addition, Hasan performed in over 30 movies, short videos, video games (voice), and TV series, including Sneakerheads, Champions, Goatface, State of Georgia, Rough Night, Getting On, Arrested Development, Dancing for Help, and True Stories from My Crappy Childhood.
His stand-up special on Netflix, Homecoming King, also increased his wealth. Therefore, comedian Hasan Minhaj has an estimated net worth of $3.5 million.
Featured image source – © Guliver / Getty Images.
READ THIS NEXT: Who is Chico Bean?