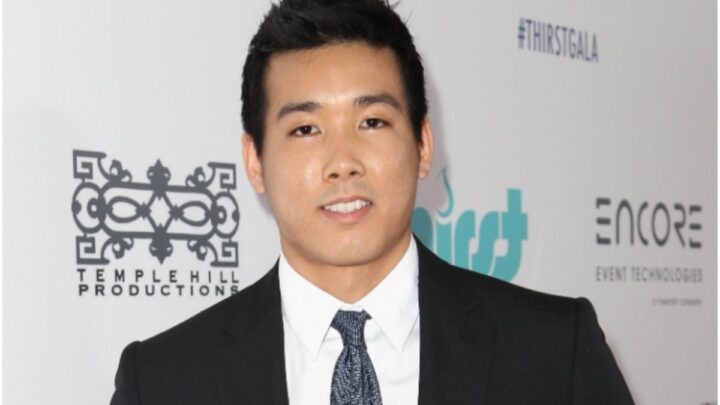 VanossGaming (real name – Evan Fong), also known as Vanoss, is a Canadian YouTuber who usually uploads videos with a group of friends while playing popular titles such as Call of Duty: World at War, Among Us, Garry's Mod, or Grand Theft Auto V.
Fong also produces music under the name "Rynx."
Biography
He was born in March 1992 in Toronto, Ontario, Canada.
His mother is Korean, while his father is Chinese.
Evan graduated from Richmond Hill High School.
YouTube
On September 15, 2011, Fong started his YouTube channel. He dropped out of the University of Pennsylvania in his second year as his channel exploded in popularity.
He reached 1 million subscribers on July 14, 2013. As of December 2020, it has more than 25.4 million subscribers.
Vanoss typically uploads gaming videos, covering games like Garry's Mod, Among Us, Dead Rising 3, Phasmophobia, Grand Theft Auto V, Rogue Company, Godfall, Fall Guys, Screaming Chicken, Minecraft, Call of Duty: Black Ops II.
"Viewers really like the authentic type of content from regular people just playing games because they can relate to that," Evan told Financial Post.
Face Reveal
The first time Evan showed his face on YouTube was for his one million subscriber special in 2013.
The original video is now private, but you can watch it here.
In 2014, he was nominated for "Trending Gamer" in The Game Awards.
In 2015, Evan inked a deal with multi-channel network Jetpak. "As of this morning, I am incredibly proud to say that I am officially part of the @GETJETPAK network," Vanoss announced on Twitter. He added: "Feels great to be home."
Dead Realm
In July 2015, Fong announced that he had served as a creative director for a horror-style game for the PC called "Dead Realm."
YouTubers SeaNanners and TheSyndicateProject were also involved in the project. The game was launched on STEAM early access on July 30, 2015. It reached the number 1 spot of Popular New Releases on its first day. Dead Realm consists of two game modes, Bounty and Seek & Reap.
The game's description on Steam says: "We developed this game to not only be fun to play, but also fun to watch."
Paranormal Action Squad
In 2016, Evan began voicing a character in an 8-episode animated comedy series – "Paranormal Action Squad" for YouTube Red.
The show is produced by 3BlackDot, the digital studio that was formed in 2013 by former Machinima execs Luke Stepleton and Angelo Pullen.
In 2016, Fong was nominated for "Tech and Innovation: Gaming" in the Streamy Awards.
RYNX
Evan began producing music under the stage name RYNX. In 2017, he released the debut single "Want You" with Miranda Glory.
Vanoss released the single "Hold On," featuring R&B duo Drew Love in early 2019.
On July 31, 2019, Fong and Canadian singer Kiesza released a song called – "All For You."
On October 25, 2019, Evan released his debut album titled – "In Pieces."
In 2020, Fong appeared in four episodes of the comedy series "CaRtOoNz."
Alpha Betas
In June 2020, it was announced that Evan, alongside YouTubers Terroriser, BasicallyIDoWrk, and I Am Wildcat, will star in a 3BlackDot animated series titled – "Alpha Betas" – a half-hour comedy series co-produced by Rick & Morty animator Starburns Industries.
Girlfriend
VanossGaming used to date a girl named Sydney. After the two broke-up, there is no new information about Evan's romantic life.
Height
5'11.25″ (181 cm)
READ MORE: Who is Nathan Fielder's wife?
Quotes
"What do you call a magic owl?"
"You're only as good as your last video on YouTube."
Trivia
He has collaborated with other YouTubers or celebrities, including – BigJigglyPanda, H2ODelirious, SMii7Y, Terroriser, Mini Ladd, fourzer0seven, Daithi De Nogla, Mr. Sark, Lui Calibre, BasicallyIDoWrk, Adam "SeaNanners" Montoya, Daithi De Nogla, I AM WILDCAT, Moo Snuckel, and Tom "Syndicate" Cassell.
The word "Vanoss" comes from 'VANOS,' representing a variable valve timing system patented by BMW and used on many automotive petrol engines since 1992.
His logo is an owl in the shape of the letter "V."
READ MORE: Drew Lynch Net Worth
VanossGaming – Net Worth
Evan earned most of his wealth from sponsors, ads on YouTube, and appearing in several series (Paranormal Action Squad, The Magic Tomato, and CaRtOoNz).
On YouTube, Vanoss has over 13.3 billion views, meaning about $30 million in revenue before taxes. In 2018, Fong earned $17 million, and $11.5 million in 2019.
Fong also sells merch on his website – vanoss.3blackdot.com. Therefore, YouTuber VanossGaming has an estimated net worth of $35 million.
Featured image source – © Guliver / Getty Images.
READ THIS NEXT: Who is Matt Steffanina?