Ben Affleck is an American actor, writer, film director, and producer, who is best known for numerous high-profile films, including Pearl Harbor, Armageddon, Batman v Superman: Dawn of Justice, Argo, The Sum of All Fears, and Good Will Hunting.
Biography
He was born on August 15, 1972, in Berkeley, California, USA.
Affleck has two brothers. His brother, Casey, also became an actor.
Ben was raised in "a very strong union household."
His parents divorced when he was 11.
His first role was in a Burger King commercial.
In 1992, he got his first major film, School Ties.
In 1997, Affleck and Matt Damon co-wrote the script for Good Will Hunting. They sold their Good Will Hunting script for $600,000.
Ben and Matt received an Oscar and a Golden Globe for their scriptwriting. In addition, Damon and Affleck starred in the movie alongside Stellan Skarsgård, Minnie Driver, and Robin Williams.
In 1998, Affleck starred alongside Liv Tyler and Bruce Willis in the blockbuster disaster movie Armageddon. The film grossed more than $553 million worldwide.
In 2000, he was chosen as one of People Magazine's 50 Most Beautiful People in the World.
In 2001, Ben was filming four movies simultaneously:
The Sum of All Fears;
Changing Lanes;
Jay and Silent Bob Strike Back;
Pearl Harbor.
In 2006, Affleck received a Golden Globe nomination for his performance in Hollywoodland.
In 2007, he ventured into directing with the thriller Gone Baby Gone. The film stars Michelle Monaghan and his brother — Casey Affleck as two private investigators. Gone Baby Gone grossed over $34 million worldwide.
In 2009, he played a congressman in the political thriller "State of Play." In 2010, Ben starred in "The Company Men," a drama about corporate downsizing.
In 2012, Affleck directed, co-produced, and starred in the film Argo, which won him the Academy Award for Best Picture, the Producers Guild Award, BAFTA, and the Golden Globe Award. Argo grossed more than $232 million worldwide.
In 2016, Ben starred as Batman in the superhero film "Batman v Superman: Dawn of Justice." The film also stars Gal Gadot, Holly Hunter, Jeremy Irons, Laurence Fishburne, Diane Lane, Jesse Eisenberg, Amy Adams, and Henry Cavill. It was written by David S. Goyer and Chris Terrio, and directed by Zack Snyder.
Later that year, Ben also performed as a math savant who works for drug cartels in The Accountant. The film grossed over $155 million worldwide.
In 2020, he portrayed a recovering alcoholic in the sports drama The Way Back. The film was written by Brad Ingelsby and directed by Gavin O'Connor.
The Dating Game
From 1997 to 2000, Affleck dated Gwyneth Paltrow. They first met at a dinner in Miramax.
In 2015, Paltrow has confessed for US Magazine that Affleck "was not in a good place in his life to have a girlfriend, during their three-year on-off relationship."
From 2002 to 2004, the talented actor dated singer and actress Jennifer Lopez. Affleck and Lopez first met on the set of their film, Gigli. The two became engaged in November 2002 after giving her a reported $3.5 million ring.
Wife
In June 2005, Ben Affleck married actress Jennifer Garner in a private Turks and Caicos ceremony. The couple first met in 2000 while filming a movie.
On October 4, 2018, the two got divorced.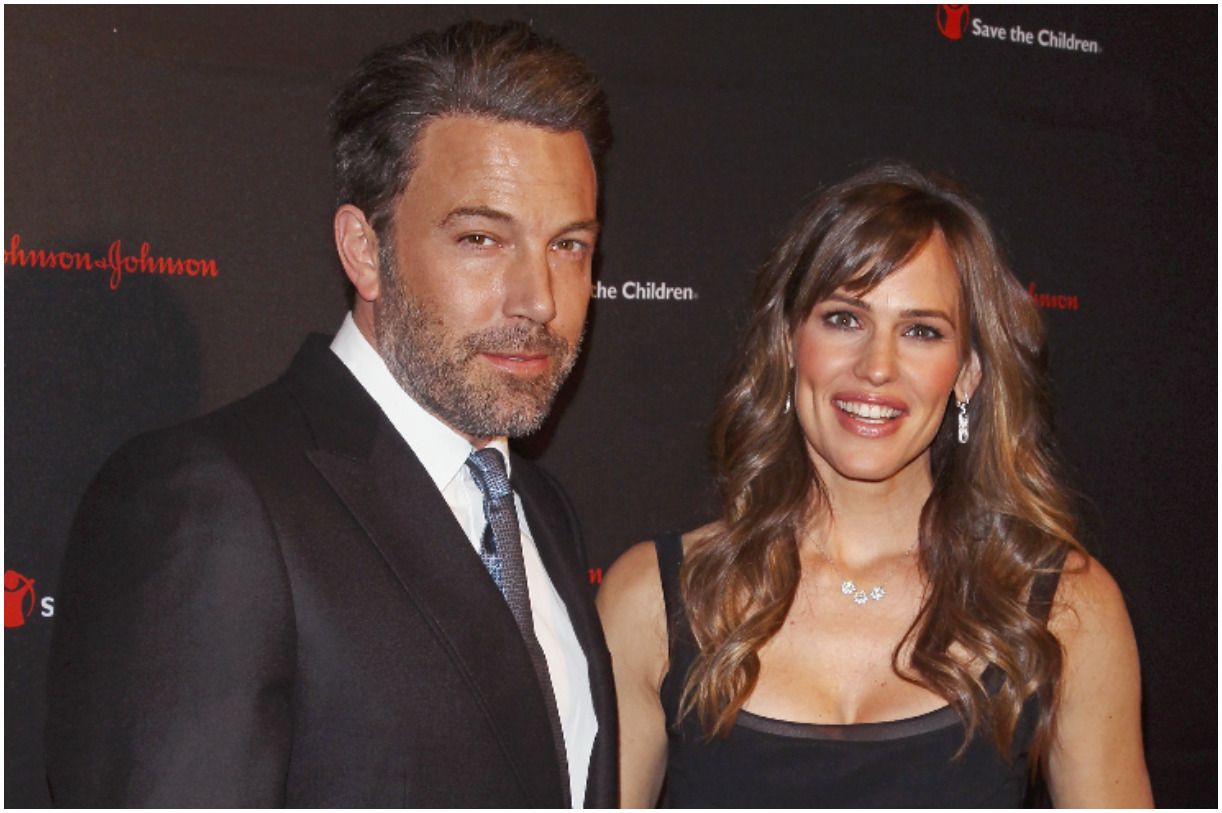 He said for Vanity Fair:
"I never thought I was gonna get divorced—I didn't wanna be a divorced person."
Garner and Affleck have three children:
Samuel Garner (b. February 2012);
Seraphina Rose Elizabeth (b. January 2009);
Violet Anne (b. December 2005).
Girlfriend
Since his split from Garner, Ben has been in a relationship with SNL producer Lindsay Shookus.
In 2020, Affleck began dating actress Ana de Armas. They are romantically linked since they were spotted vacationing together in Havana in March. Ana and Ben first met while playing a married couple in the thriller "Deep Water."
Height
Affleck is 6′ 3½" (1.92 m) tall.
READ MORE: Who is Leonardo DiCaprio's girlfriend?
Quotes
"People with compulsive behavior, and I am one, have this kind of basic discomfort all the time that they're trying to make go away." (Boston Globe)
"There's a lot of alcoholism and mental illness in my family."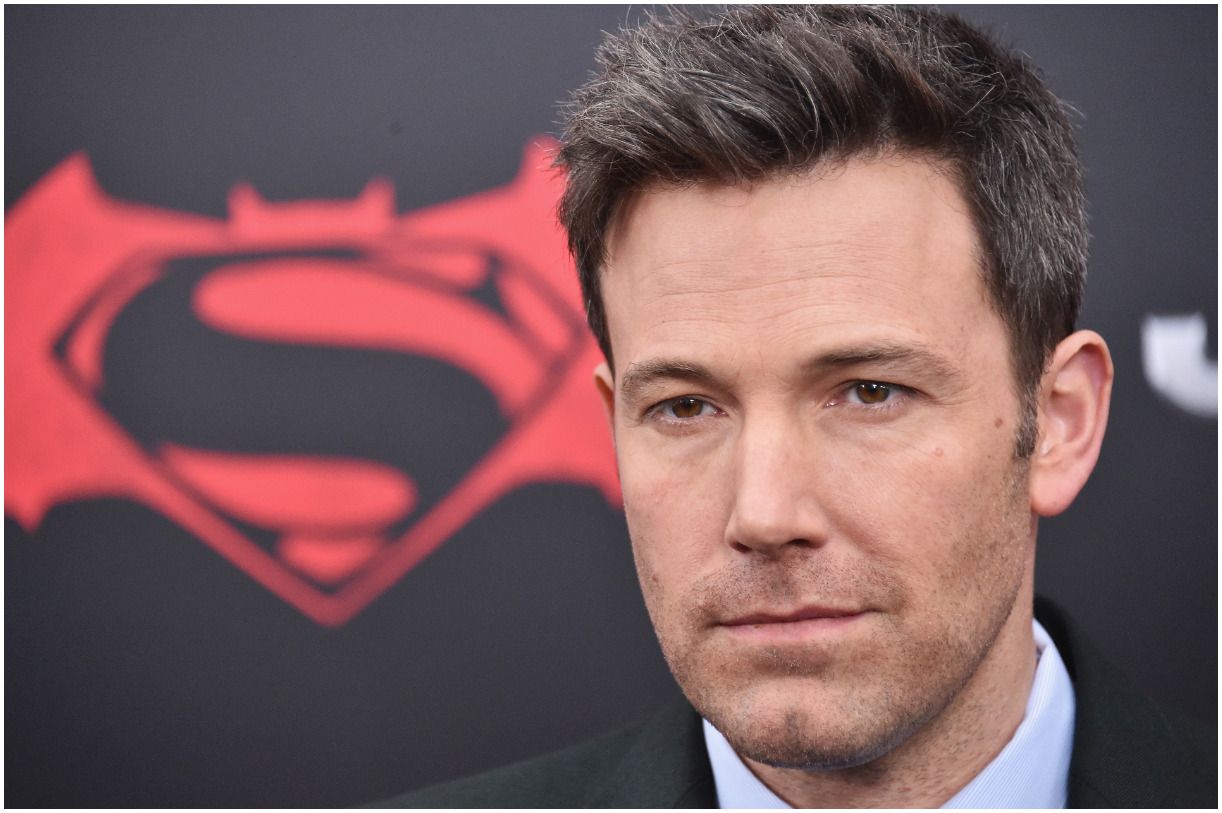 "I have to be the man I want to be at this point, I don't have any more room for failure of that kind."
"My wildest dreams have come true, but at a price."
READ MORE: Matt Damon Net Worth
Trivia
In 2004, he won the California State Poker Championship. Ben Affleck, Leonardo DiCaprio, Rick Salomon, Matt Damon, and Tobey Maguire all have participated in Molly Bloom's poker games.
He is a member of Feeding America's Entertainment Council.
Ben and Matt Damon founded the production company LivePlanet.
In 2018, he bought a $19.25 million Pacific Palisades mansion.
Ben Affleck – Net Worth
Actor Ben Affleck has an estimated net worth of $155 million. Affleck earned most of his wealth from performing in over 75 movies and TV series, including – Batman v Superman: Dawn of Justice, The Way Back, City on a Hill, The Accountant, The Company Men, Pearl Harbor, State of Play, The Sum of All Fears, Good Will Hunting, Paycheck, and Gigli.
Featured image source – © Guliver / Getty Images.
READ THIS NEXT: Who is Tobey Maguire dating?