What is Adam Beach's net worth? Who is Adam Beach's spouse?
Introduction
Adam Beach is a Native American actor who is best known for his roles in Suicide Squad, Flags of Our Fathers, and Windtalkers.
Biography
He was born on November 11, 1972, in Ashern, Manitoba, Canada, to Sally and Dennis Beach. He has two brothers.
Beach lost both his parents in separate accidents when he was 8 years old. Adam said for NewInt:
"My father drowned when I was a kid. I'm still afraid of the water."
From age 8 to 12, Beach and his two brothers lived with their grandmother. After, they lived with an aunt and paternal uncle in Winnipeg.
He went to a drama class at Gordon Bell High School.
His first role was as an extra in the television movie "Lost in the Barrens."
Adam was cast as the lead in Disney's Squanto: A Warrior's Tale in 1994.
Windtalkers
In 2002, Beach performed in Windtalkers, a war film directed and produced by John Woo. The film grossed more than $77.6 million worldwide.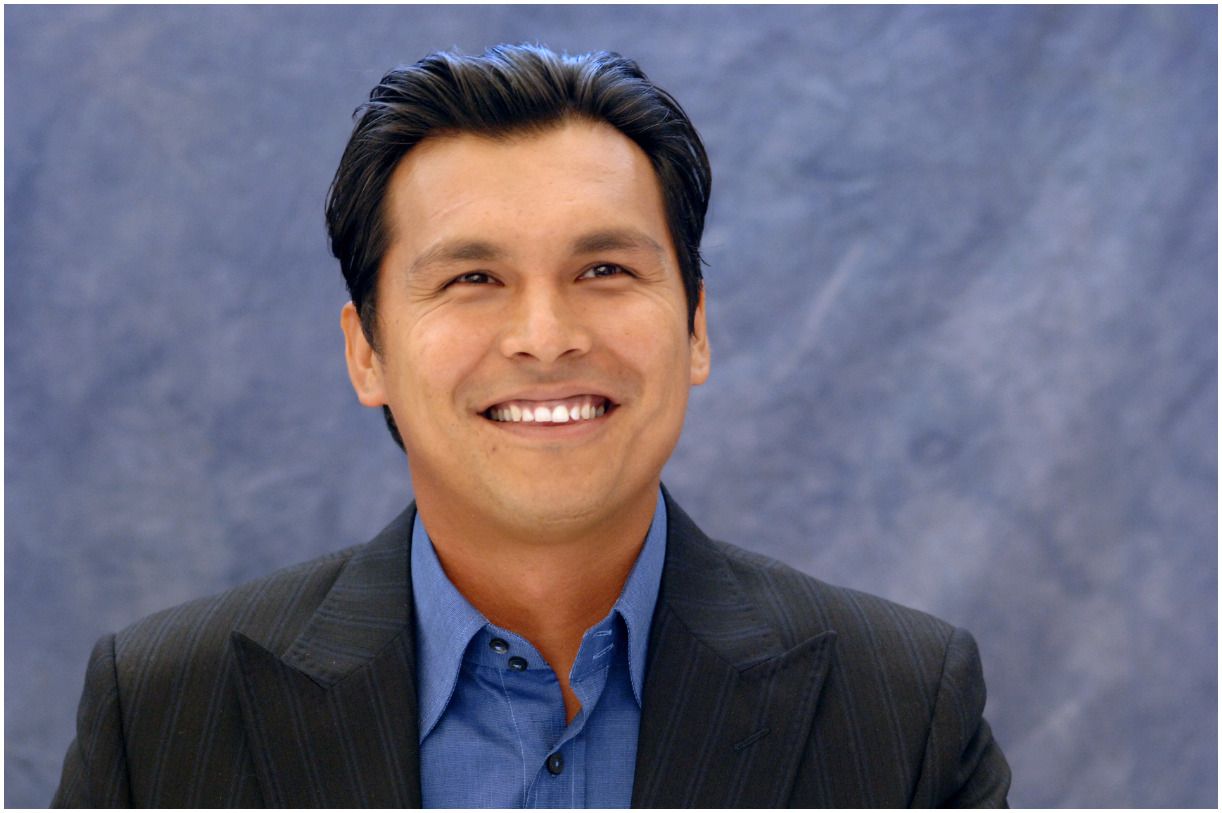 The film is based on the real story of Navajo code talkers during WWII. It stars Christian Slater, Mark Ruffalo, Noah Emmerich, Peter Stormare, and Nicolas Cage. Adam said about performing in Windtalkers:
"When I was selected by John Woo to play the lead in the movie Windtalkers alongside Nicolas Cage, my Hollywood dreams became a reality."
Flags of Our Fathers
In 2006, Adam portrayed Ira Hayes (one of the six US Marines to raise the American flag on Iwo Jima) in "Flags of Our Fathers," a film directed, co-produced, and scored by Clint Eastwood.
The film is based on the 2000 book of the same name written by Ron Powers and James Bradley about the 1945 Battle of Iwo Jima. Beach's performance was phenomenal. Adam said for Time about "Flags of Our Fathers":
"The story of Ira Hayes is one that is often told. For me, the role was really about preparing emotionally." Beach also said: "After a couple of weeks of focusing on that, you find yourself so heavy."
From 2012 to 2014, he starred in 25 episodes of the CBC adventure drama series Arctic Air as Bobby Martin.
In 2016, Beach stared as Slipknot/Christopher Weiss in the supervillain film Suicide Squad. The film grossed more than $746 million worldwide.
In 2017, Adam performed as Black Hawk in Hostiles, starring Wes Studi, Rosamund Pike, and Christian Bale. It grossed $35 million worldwide. The film follows a US Army cavalry officer who escorts a Cheyenne war chief in Montana. It also stars Scott Wilson, Christian Bale, Timothée Chalamet, Rosamund Pike, Q'orianka Kilcher, Rory Cochrane, Jesse Plemons, Stephen Lang, Ben Foster, and Wes Studi.
In 2019, Adam starred in Juanita, a drama film directed by Clark Johnson that was adapted from a screenplay by Roderick M. Spencer. The film was released by Netflix.
Wife
In 1999, Adam married Meredith Porter. The two divorced in 2002.
On July 5, 2003, Beach married Tara Mason, an actress and model who performed in various films, television shows, commercials, and music videos. They divorced in 2007.
On November 21, 2015, Adam Beach married Summer Tiger, an actress and producer who is known for Help and Coyote Howls.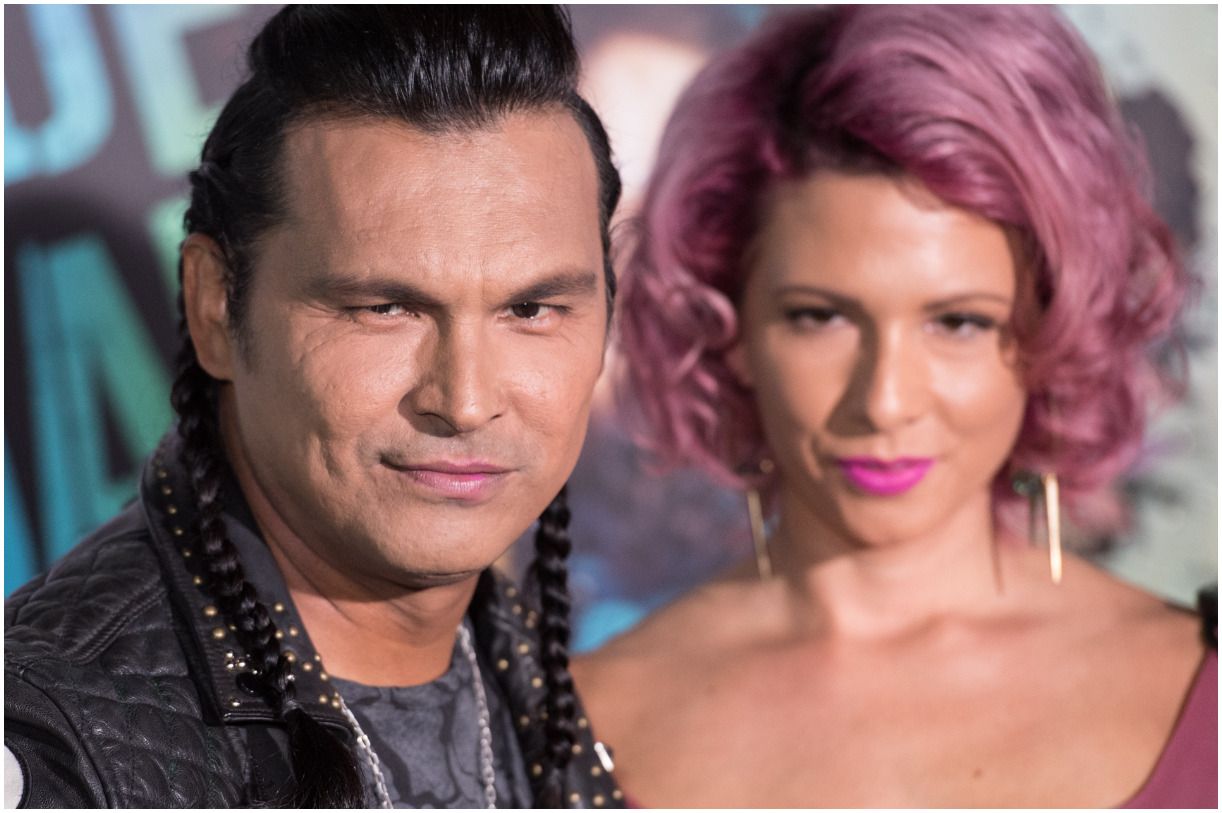 Children
Adam has two sons, Noah (b. in 1996) and Luke (b. in 1998), with his first wife, Meredith Porter. Beach also has a daughter, Phoenix, with Summer Tiger.
Height
Beach is 5′ 11½" (182 cm) tall.
READ MORE: Who is Tobey Maguire's girlfriend?
Quotes
"I feel I will always have that spirit bear with me, so I will always feel protected."
"I am also a reminder of the successes that can happen when one finds their ambition to succeed in the struggles of identity that a lot of our younger generation have in this country." (CBC)
"Acting has made me embrace my childhood. It's become some weird form of therapy."
"We are tired of others telling us who we are. We know who we are and what we look like as Native people."
"I don't tire of being a role model because when I think about role models, it starts off with being a father."
READ MORE: Ben Affleck Net Worth
Trivia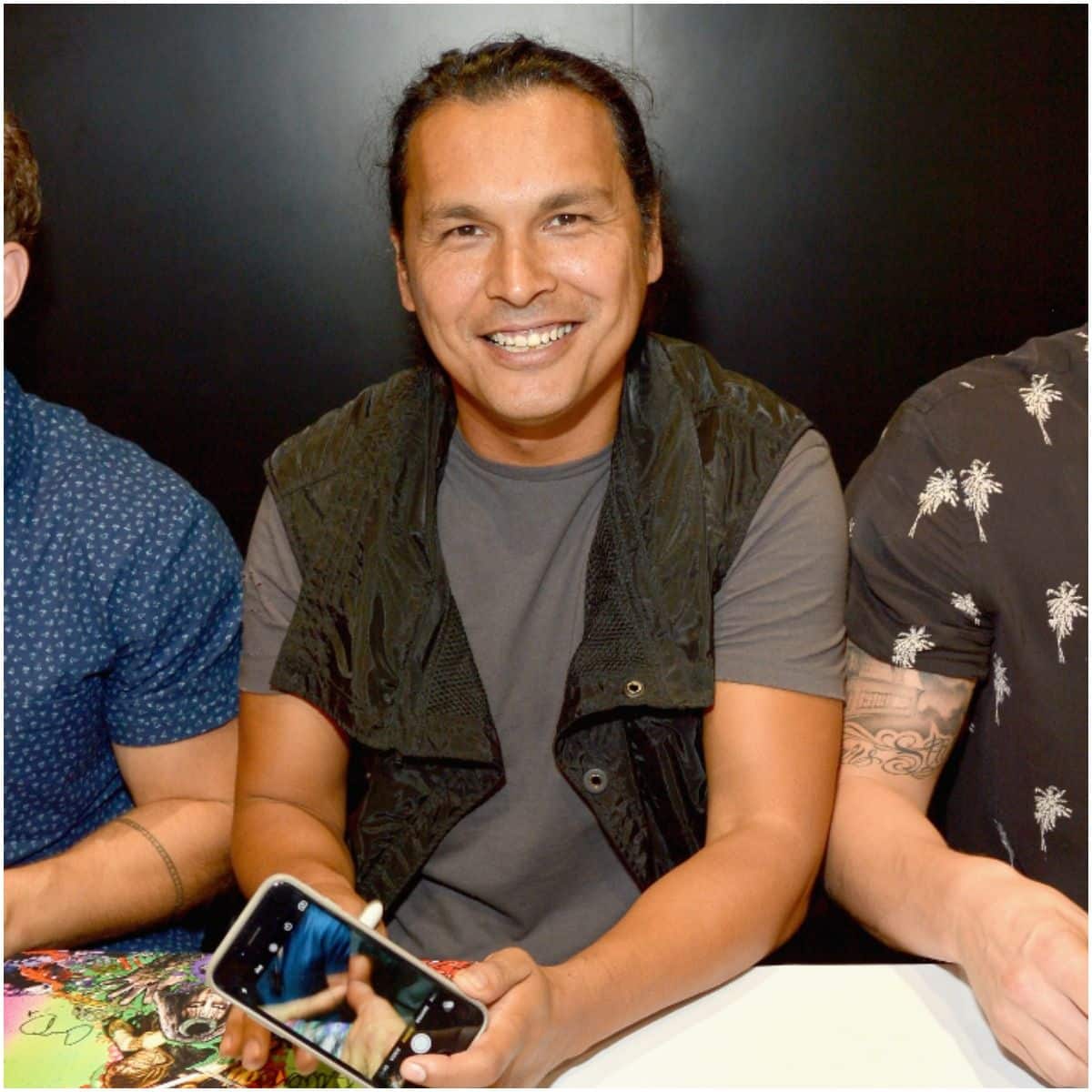 He is a member of the Ojibwa Nation.
Adam Beach – Net Worth
Beach earned most of his wealth from performing in more than 98 movies and TV shows. Some of the productions in which he starred are The New Mutants, Juanita, Smoke Signals, Hostiles, The Unhealer, Dance Me Outside, Now & Forever, Squanto: A Warrior's Tale, Joe Dirt, Suicide Squad, Flags of Our Fathers, Slipknot, Windtalkers, A Thief of Time, Bury My Heart at Wounded Knee, Coyote Waits, and Skinwalkers.
Therefore, Canadian-Anishinaabe actor Adam Beach has an estimated net worth of $2.5 million.
READ THIS NEXT: Who is Michael Che?