Shea Hillenbrand (complete birth name – Shea Matthew Hillenbrand) is an American former professional baseball player who had a six-year career in Major League Baseball.
He was born on July 27, 1975, in Mesa, Arizona, USA.
In 1996, Shea was drafted by the Boston Red Sox in the tenth round of the Major League Baseball amateur draft.
In the follow-up year, Hillenbrand was promoted to the Sarasota Red Sox of the Florida State League.
In 1998, Shea was converted to play catcher. Hillenbrand actually had his best season in the minors, with 19 home runs and a .349 batting average.
On April 2, 2001, he made his Major League Baseball debut with the Boston Red Sox, an American professional baseball team that is based in Boston, Massachusetts. The Red Sox have won 9 World Series championships.
In the same year, Hillenbrand hit .263 with 49 RBI and 12 home runs.
On May 29, 2003, Shea was traded to Arizona Diamondbacks in exchange for Byung-Hyun Kim (a South Korean former professional baseball pitcher).
In 2004, he hit a career-high .310 with 80 RBI and 15 home runs in 148 games.
On January 12, 2005, Shea was traded by Arizona Diamondbacks to Toronto Blue Jays in exchange for Adam Peterson (a former pitcher in Major League Baseball).
Problems With The Toronto Blue Jays
On July 19, 2006, he criticized the Toronto Blue Jays organization due to the fact that he was irritated about sharing third base duties with Troy Glaus and first base duties with Lyle Overbay while being made to play as a designated hitter.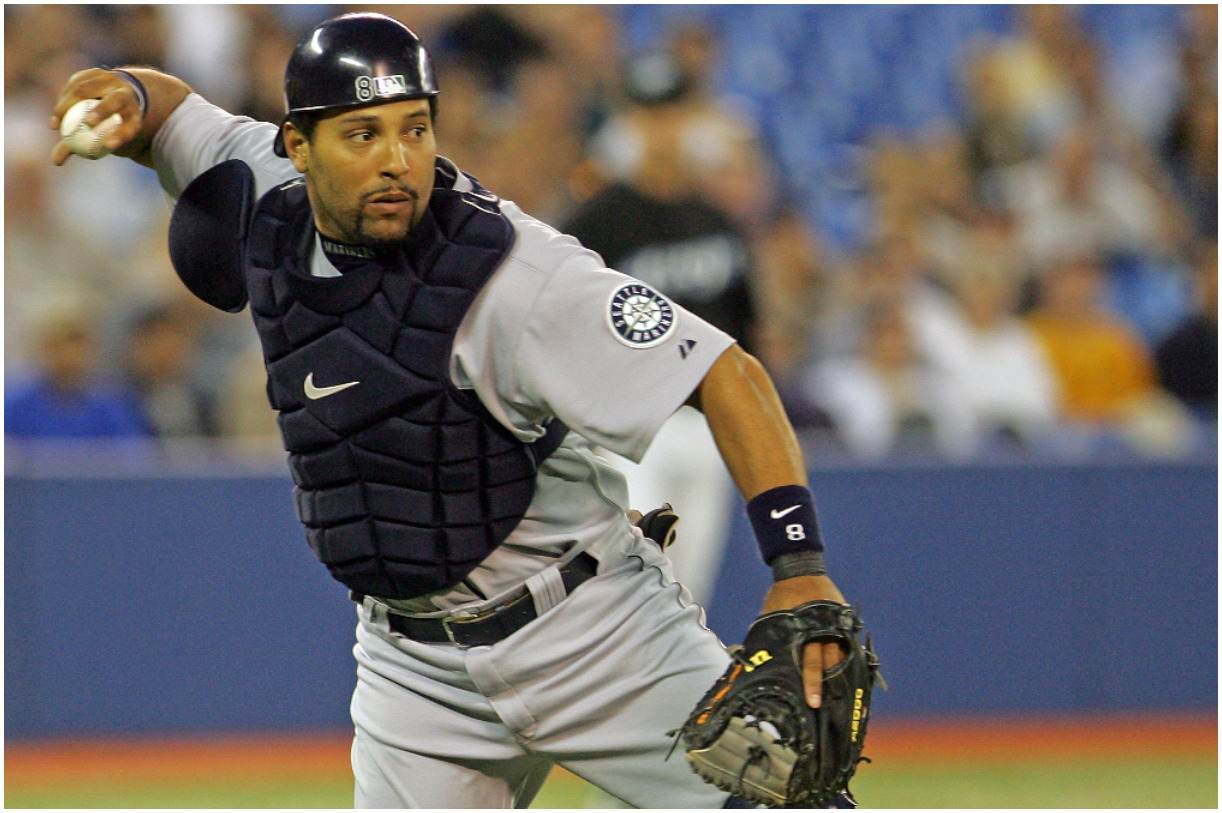 Additionally, there were reports that Shea was upset that the team did not give him ample days off to complete the adoption of his baby girl.
After the game, an argument in the clubhouse took place between manager John Gibbons and Shea over his allegedly writing defamatory comments about the team on the clubhouse billboard ("Play for yourself" and "This is a sinking ship") after batting practice.
Note – Hillenbrand later admitted to writing the comments on the board.
In the dugout during that night's game, he also refused to sit with his team.
This led to a confrontation between John Gibbons and Shea.
His manager actually threatened to quit as team manager if Shea ever played for the Toronto Blue Jays again.
He never again played for the Toronto Blue Jays.
Two days later, Shea was traded to the San Francisco Giants.
Shea said about the altercation:
"(John Gibbons) held a team meeting and singled me out, and was cursing at me in front of the team, and challenged me to a fight and wanted me to punch him in the face."
Toronto Blue Jays general manager J.P. Ricciardi said:
"This had nothing to do with him adopting a baby."
J.P. Ricciardi later added:
"We are a better team without him. I would rather lose than sell myself out to have someone play here that says those type of things about the organization."
A player declared:
"He was a cancer in this clubhouse. Shea's day went the way the lineup card went."
He went on to say:
"If he was in the lineup, everything was fine. If he wasn't he'd sulk. Sometimes he wouldn't even come out to hit."
John Gibbons said:
"I know he wanted to get out. That's no secret. To be honest I don't think he really wanted to be here for the last two years."
In a 2007 interview, Shea said: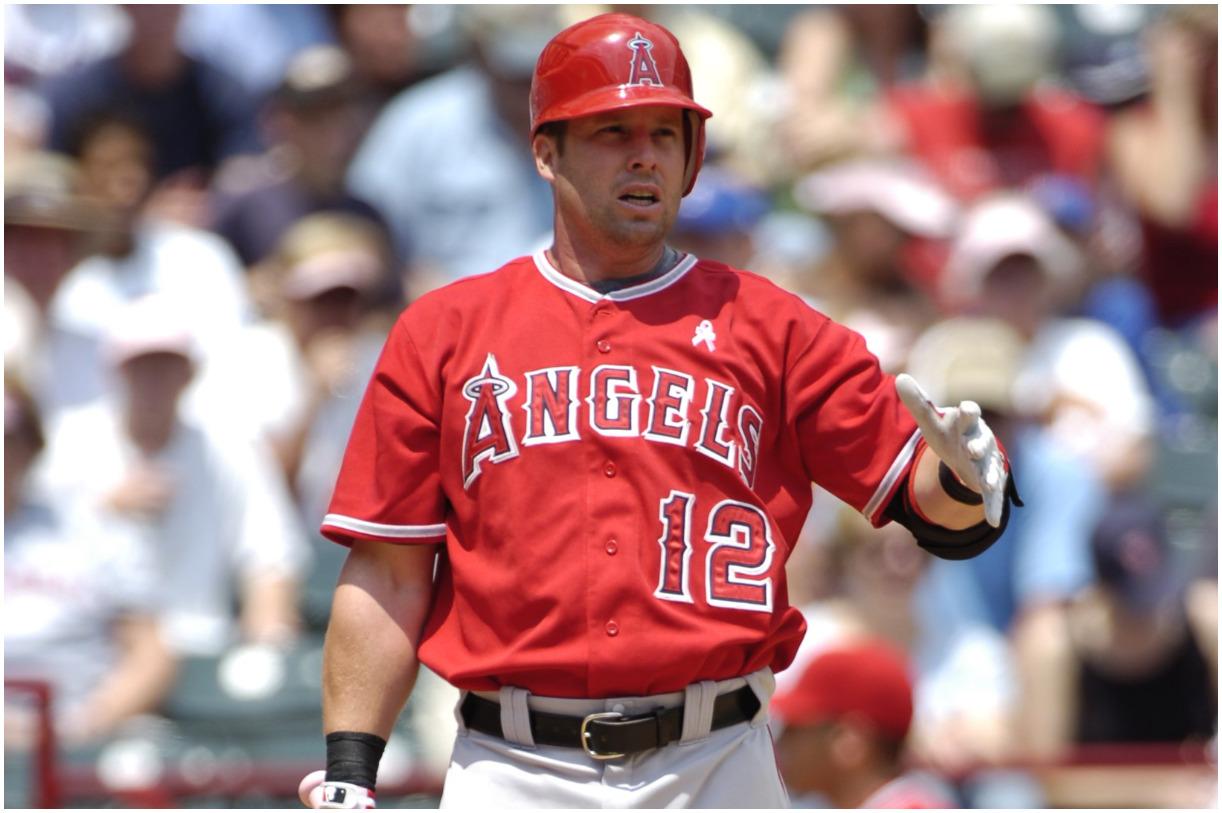 "I don't think the cancer went away when I was traded. But in retrospect, it's the best thing that could have happened to me."
In a 2012 interview, Hillenbrand said about Gibbons:
"All I know is that during my time with him he was a really good manager and I think he did a really good job with what he had."
Hillenbrand also said:
"I think he handled the situation that we had very professionally and I didn't handle it professionally at all."
Los Angeles Angels
In December 2006, he signed with the Los Angeles Angels of Anaheim as a free agent for $6.5 million.
At some point, he was replaced by the first baseman Casey Kotchman and Reggie Willits.
On July 27, 2007, he was traded by the Los Angeles Angels to the San Diego Padres. Hillenbrand spent 12 days with the San Diego Padres' Class-AAA affiliate, the Portland Beavers. Shea was released on August 8, 2007.
On July 2, 2008, Hillenbrand signed with the York Revolution of the independent Atlantic League as their starting third baseman.
During the 2012 season, after a 4-year layoff, Hillenbrand returned briefly to baseball, playing for the Bridgeport Bluefish of the independent Atlantic League.
Wife
On October 10, 1997, Shea Hillenbrand married Jessica Rice. The couple divorced in 2012.
In 2014, Hillenbrand married Kristen.
Children
With his first wife, Jessica Rice, Hillenbrand has three adopted children – Noah, Dakota, and Austin.
From his second marriage, he has two stepchildren.
Height
Shea is 6′ 1″ (1.85 m) tall.
Quotes
"I didn't feel too good on those first two at-bats. You never know."
"You spend more time with these people here than you do your own family."
"All you can control is your preparation, the way you go about working. The results you can't control."
"I think it's the atmosphere, it's everything involved with the Yankees and Yankee Stadium."
"I'm thinking about the right things and doing the right things."
Trivia
In 2008, Hillenbrand founded the Against All Odds Foundation with a mission to inspire kids from a variety of backgrounds through baseball as well as to help athletes of all ages with life transitions through education, inspiration, and preparation.
READ MORE: Rickie Fowler Net Worth
Shea Hillenbrand – Net Worth
Hillenbrand earned most of his wealth from playing as a professional baseball player. Over the course of his 6-year career, he played for San Francisco Giants, Los Angeles Angels, Toronto Blue Jays, Arizona Diamondbacks, and the Boston Red Sox.
When he signed with the Los Angeles Angels, Shea Hillenbrand agreed to a $6.5 million, one-year contract. Therefore, Shea Shea Hillenbrand has an estimated net worth of $13 million.
Featured image source – © Guliver / Getty Images.
READ THIS NEXT: Who is Earl Monroe's wife?
References

https://www.bluebirdbanter.com/2006/7/20/131347/467
https://bleacherreport.com/articles/1035006-30-worst-clubhouse
https://www.cbc.ca/sports/baseball/blue-jays-ignore-hillenbrand