Arielle Charnas is a fashion blogger known for her SomethingNavy blog.
The Arielle Charnas Effect was named by The Business Of Fashion. It consists of a simple concept: whatever the young influencer uses has great sales.
The Origin Story
Arielle Charnas was born on June 13, 1987.
The influencer grew in a home of 5 people: herself, her two sisters, her father, and her mother.
Her sisters' names are Michaela Podolsky and Danielle Nachamani, and they also have fashion-related professions.
Interest in fashion started early for Arielle Noa Charnas.
As she was growing up in Old Westbury, she used to see her father, Oded Nachamani, creating trendy clothes at affordable prices, and she got the habit of constantly changing outfits from him.
"My dad he made super cute trendy clothing at an affordable price, and he always changed his outfits like three to four times a day," Arielle explained in an interview in 2020.
She added: "I follow in his footsteps where I would come home from school I would change into a completely new outfit to go and do something supermundane and that was when my older sister was like you change your outfit so many times a day like you should be documenting this. I think when I discovered that it was possible to share this on the internet and interact with people."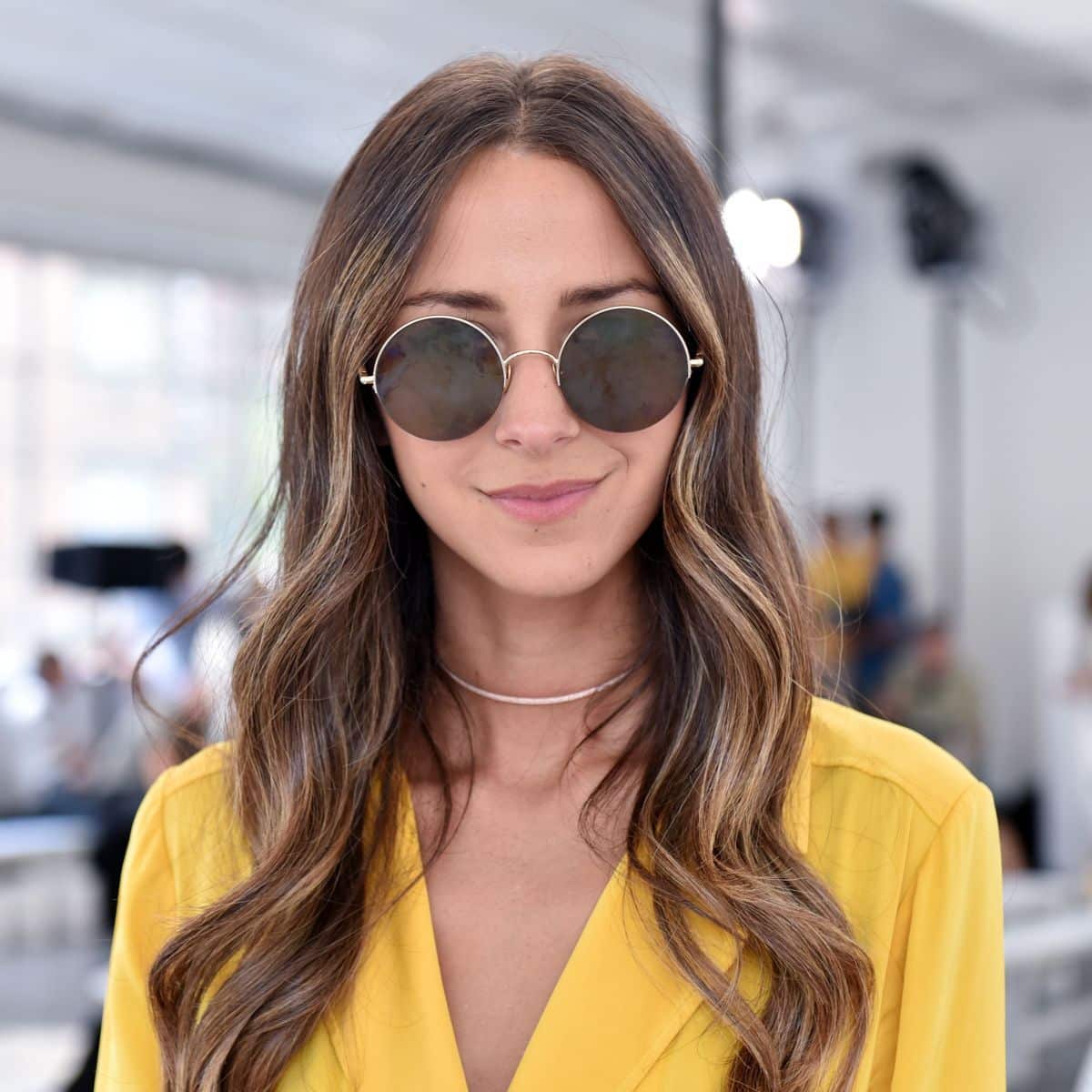 Just like her older sister, Arielle went to Syracuse University.
It was around this time that she met a boyfriend and started a blog trying to impress him.
Her older sister said that she should post pictures of her clothes after seeing that she loved changing outfits. Then came the blog "Something Navy."
The relationship ended, but her online adventures were only starting.
Posting pictures of herself in beautiful outfits became her way of dealing with the break-up. Eventually, she fell in love with communicating with people around the world.
A Closer Look Into Her Career
With the help of a keen eye for fashion, possibly inherited from her father, Arielle started to post pictures of her outfits regularly, and women around the world began contacting her.
The blog was a hit, and she started giving style tips online.
Arielle was on a different career path. She planned to get a profession in the field of psychology. However, with the blog's success, she was approached by a digital marketing agency and accepted their offer.
Instagram was important in the influencer's career.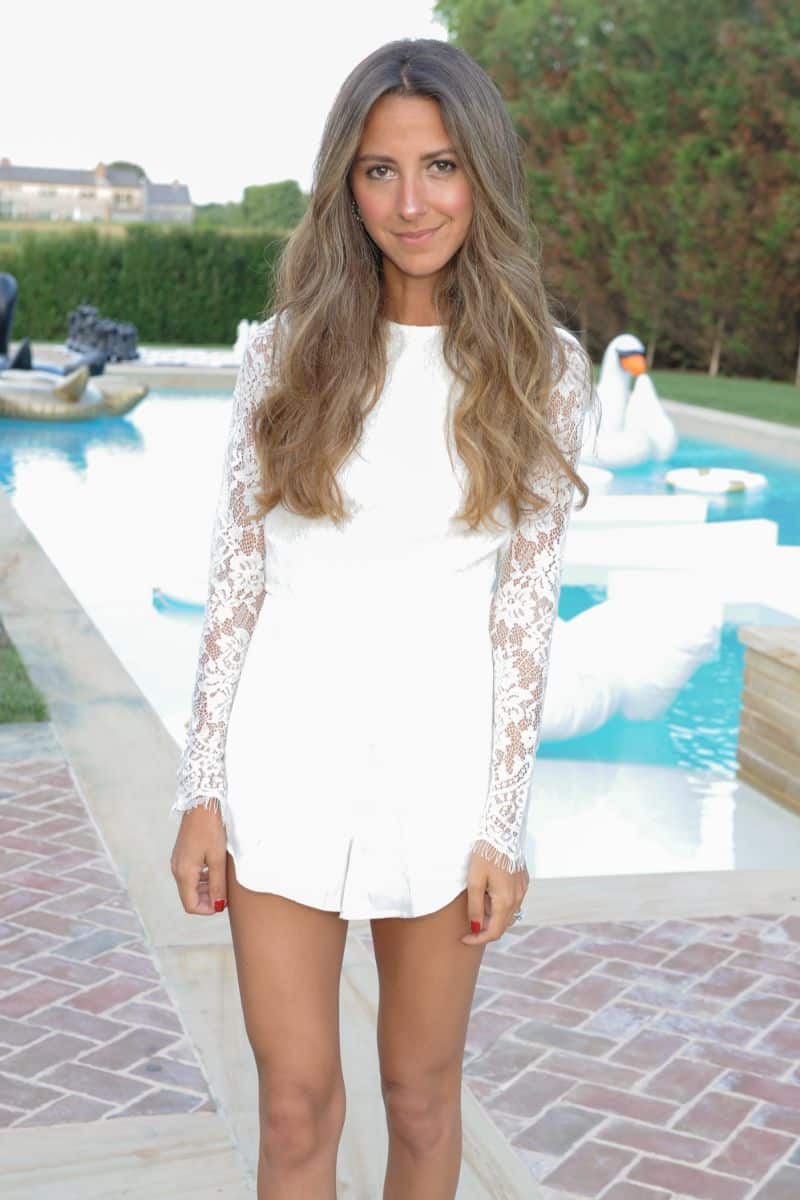 She has a significant number of followers on her social media pages.
Before it, she reached a plateau on her blog. Using Instagram was her way of getting out of it, thus increasing her influence.
The initial success was followed by a partnership with Nordstrom. After getting a great number of sales, the influencer realized she could make a living in the business.
She launched her line of clothing, which sold out almost immediately.
Then, she started a brand and also called it "Something Navy."
Husband
Arielle is married to Brandon Charnas.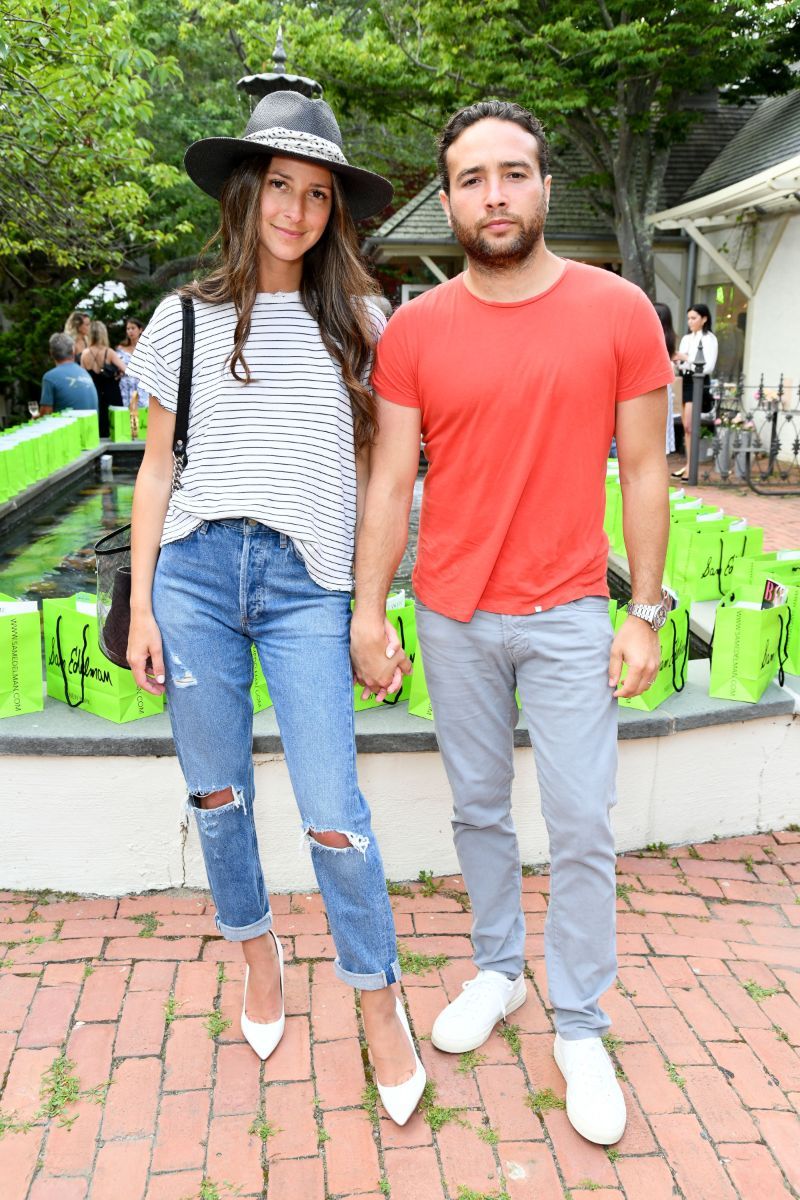 The wedding happened in Miami, October of 2014.
She was 22, and he was 25 when they met.
They met approximately one year after she had broken up with her former boyfriend.
She decided to give up meeting someone new and was just looking to have fun when she got to know him.
The influencer proposed to her boyfriend after dating for a while. She jokingly claims that he would have taken forever to do it.
In a YouTube video, they recalled the first fight of the relationship. According to the story, the couple crossed paths with Brandon's ex-girlfriend when going out together. Arielle remembered he had been flirtatious with the other girl. So the situation led to a heated argument.
Since this happened when they were drunk, the husband did not remember much.
READ MORE: Melanie Mitro Net Worth
Children
Despite this minor quarrel, the couple is happily married and has three children.
The first daughter, Ruby Lou, came after one year and a half of marriage.
Esme and Navy Bea followed later.
So far, Arielle and Brandon have no plans for a new child, but she says it is not impossible.
Arielle Charnas – Net Worth
Arielle's known sources of income are her endorsement agreements with multiple companies and the sales from her brand.
Something Navy was able to generate 4 million dollars revenue upon launching.
She also made 1 million dollars from her partnership with Nordstrom. Moreover, Charnas acquired a 2,900-square-foot apartment in New York City.
Therefore, fashion blogger Arielle Charnas has an estimated net worth of $7 million.
READ THIS NEXT: Who is Ted Wheeler?