What is Carlos Vannini's net worth?
Introduction
Carlos Vannini is an Australian social media and Instagram star, entrepreneur, and hairstylist.
His rise to fame was when he was cast on Season One of "Yummy Mummies," a Channel 7 reality television show in 2017.
The Origin Story
Carlos Vannini was born in Adelaide, Australia, on December 4, 1983.
His father is Bruno Vannini.
He doesn't release too much information about his childhood life, but since he was part of a reality TV show, his private life was exposed.
Wife/Fiancée
He is a father of two daughters named Montana and Valentina, and one son name Cartel.
Vannini shares his children with his fiancée, Maria DiGeronimo (there are no reliable sources to confirm if the two are married).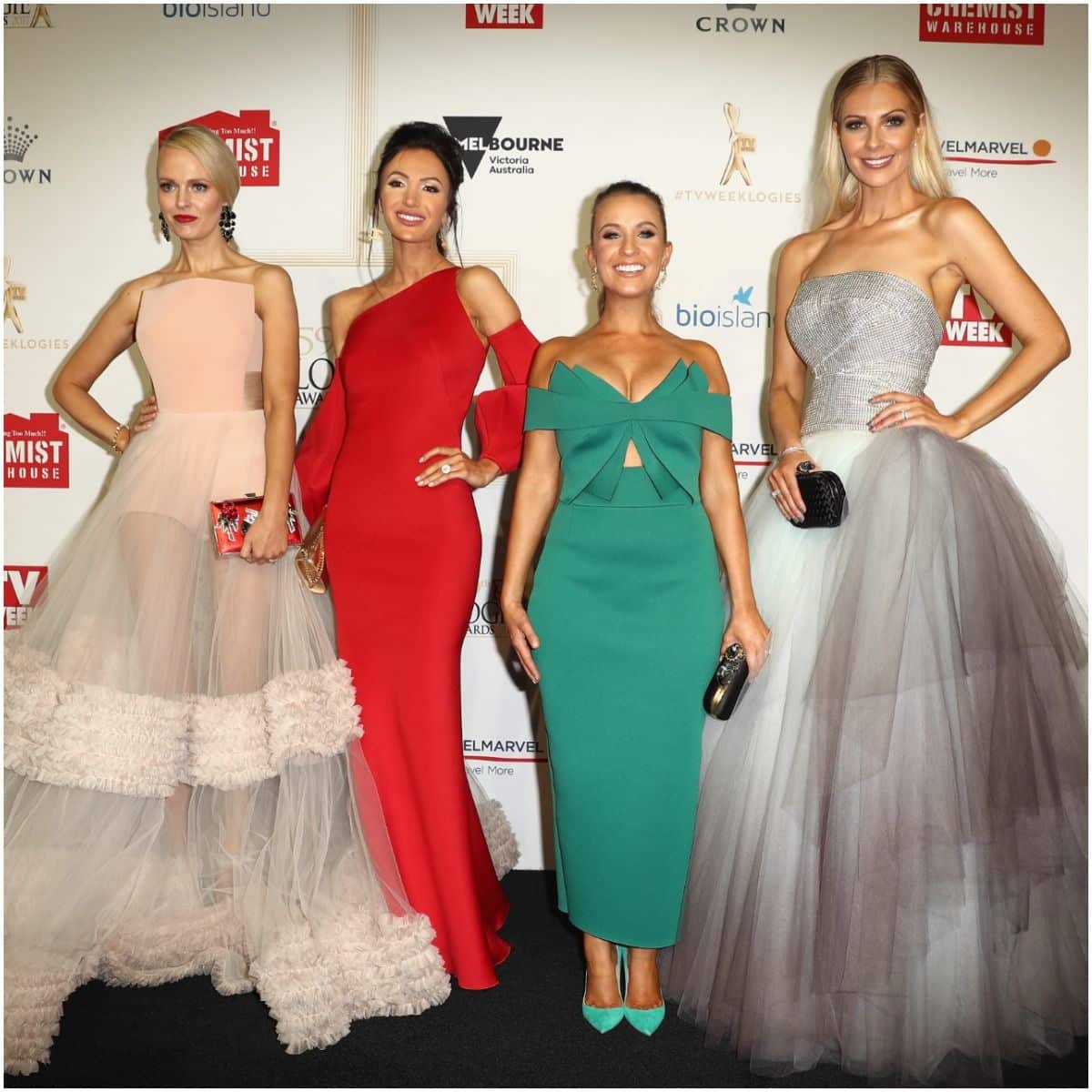 In 2018, there were reports that Vannini and DiGeronimo have split. The pressures and judgments of the public to some degree took its toll," Carlos said. Later that year, the two confirmed they are back together and 'more in love than ever.'
He was previously married to Sigol Dawarnia.
Career
Regarding Vannini's professional life, there are many industries in which he works, and he has risen to fame as a reality star, turned social media star.
Although Carlos is a public figure and became a household name, particularly in Australia, he has described himself as a 'part-time barber and business owner' rather than a reality or social media personality.
He began his career as a barber and had such a knack for the trade that he turned his passion into being an entrepreneur.
Vannini wanted to take the time to transform his clients, and he became known as one of the best in the industry.
Although he was making a name for himself in his hometown and had become a celebrity in his own right, his life really took a turn in 2017 when he and his wife took to the big screen for a change of pace in their lives.
Yummy Mummies
They were contacted by Australia's Channel 7 to join the cast of the up-and-coming reality show, "Yummy Mummies."
It is an Australian reality television series that originally premiered on July 9, 2017, on the Channel 7 Network.
The premise of the show was to follow affluent, pregnant moms and the lives they led up until their due date. The show had a "Realy HouseWives" feel to it but with a positive twist.
The moms-to-be would support each other through their journey of pregnancy, and the show was essentially a chronicle story of their unique journeys.
Carlos and DiGeronimo decided to participate in season one, which was a one-time gig for them, as their participation in the show was simply to showcase their lives as expecting parents.
Since the series performed relatively well, NetFlix Australia picked up the entire series, which also helped to propel the couple to higher celebrity status.
Vannini took to filming the reality show well and enjoyed being a part of an inspirational show. He also became one of the fan favorites due to his charismatic nature and appeal on camera.
And he wasn't only a fan favorite, he was adored by the cast and crew. As such, they offered him a guaranteed stop in the upcoming second season of the show.
While most people would take this offer up as it is a segway to many more opportunities, not to mention an inflating net worth, Vannini had his heart set elsewhere.
He turned down the offer and moved forward with his personal career.
There is speculation that he didn't want to return due to tensions he had lingering with the cast and crew on the show, but this has not been formally determined. He also said that Maria was "not portrayed accurately."
Signature Cut Barber Shop
From the moment the public became aware of who he was and his talent for styling hair, his barber shop began to boom.
As such, a majority of his net worth is dedicated to its success, and like all other reality stars, when the cameras stop rolling, they take to many other forms of social media to continue their streak of success, and that's precisely what Vannin did.
He uses the platform to further promote his brand as well as his actual business, "Signature Cut Barber Shop."
His business had already become popular through the reality show, but he wanted to continue his success.
And following his presence on Instagram and many other social media accounts, it is believed that the fame the accounts naturally produced has contributed a tremendous amount of money to his already growing net worth.
READ MORE: Masashi Kishimoto Net Worth
Carlos Vannini – Net Worth
Vannini earned most of his wealth from working at Signature Cut Barbershop in Adelaide and being a business owner.
In 2017, Carlos was able to gift DiGeronimo more than $15,000 in Versace jewels.
Currently, Vannini focuses solely on his business and building his social media career.
He is very strategic with his Instagram account and only uses it for business growth and brand building. Most of his Instagram posts are promotions for his hairstyling business, and consumer brands he is associated with, and of course, he does use it for family promotion, as well.
Therefore, Carlos Vannini has an estimated net worth of $2 million.
READ THIS NEXT: Who is Eiichiro Oda's wife?