What is Chris Smoove's net worth? Who is Chris Smoove's girlfriend?
Introduction
Chris Smoove is a YouTube gaming influencer who is known for his tagline: "There's strong, and then there's Army Strong! There's smooth, and then there's Chris Smoove!"
Known for his signature autotunes and his "splash" signature phrase, Chris Smoove has racked up over 5 million subscribers and a mind-blowing 3.4 billion video views to his channel.
Fans and followers can catch Chris Smoove on his channel every week, where he uploads his gameplay and gaming commentary in NBA 2K, Need for Speed, 2K19, Madden, Call of Duty…and the list goes on.
To make his channel even more engaging for his followers, Smoove has invited pro athletes—big names like John Wall, David Ortiz, and Tony Parker—to join him in his live streams.
When he's not streaming his gameplay and video game commentary, he's uploading commentary on real-life NBA highlights.
Known for his passionate critique and how open he is with his opinions and feelings on the game, Smoove has steadily built a strong and loyal following on YouTube.
So, what's next for the Smoove guy on the video-sharing platform? And what do we know about how he got here.
Let's find out.
The Origin Story
Smoove was born on the 27th of November, 1989, in South Florida.
On August 22nd, 2014, he posted a video of him performing the ALS Ice Bucket Challenge with his girlfriend—but he very rarely talks about his personal life.
Much like how he kept his face hidden from fans for years (more on that in a minute), Smoove hasn't shared anything about his family or his childhood.
What we do know is that he created a YouTube account for the same reason most teenage boys do.
The Start Of Something Good
Initially, he joined YouTube to look at videos of girls shaking their booties, but over time he started to realize that maybe he also had something to offer.
At the start of February 2008, he created a short basic tutorial on how to spin, move, and jump on NBA 2K.
His channel—initially named Smoove7182954—didn't get a lot of views in the beginning.
Over time, as Chris Smoove started to develop his own persona and find his own style on social media, his viewers started to sit up and pay attention.
He began sharing more content and adding game commentary to his walkthroughs and gameplay.
This helped the young Florida native to build a more engaged fan base.
Early on in his YouTube career, Smoove didn't show his face on camera.
After a while, fans began to question why he was so camera-shy, with Reddit threads and YouTube comments dedicated to answering that question.
It wouldn't be until November of 2012 that he would finally appear on camera himself, more than 4 years after he'd launched his career.
When that happened, though, his fans weren't really paying attention to him.
That's because the video was a collaboration with NBL player—and former Mr. Eva Longoria—Tony Parker.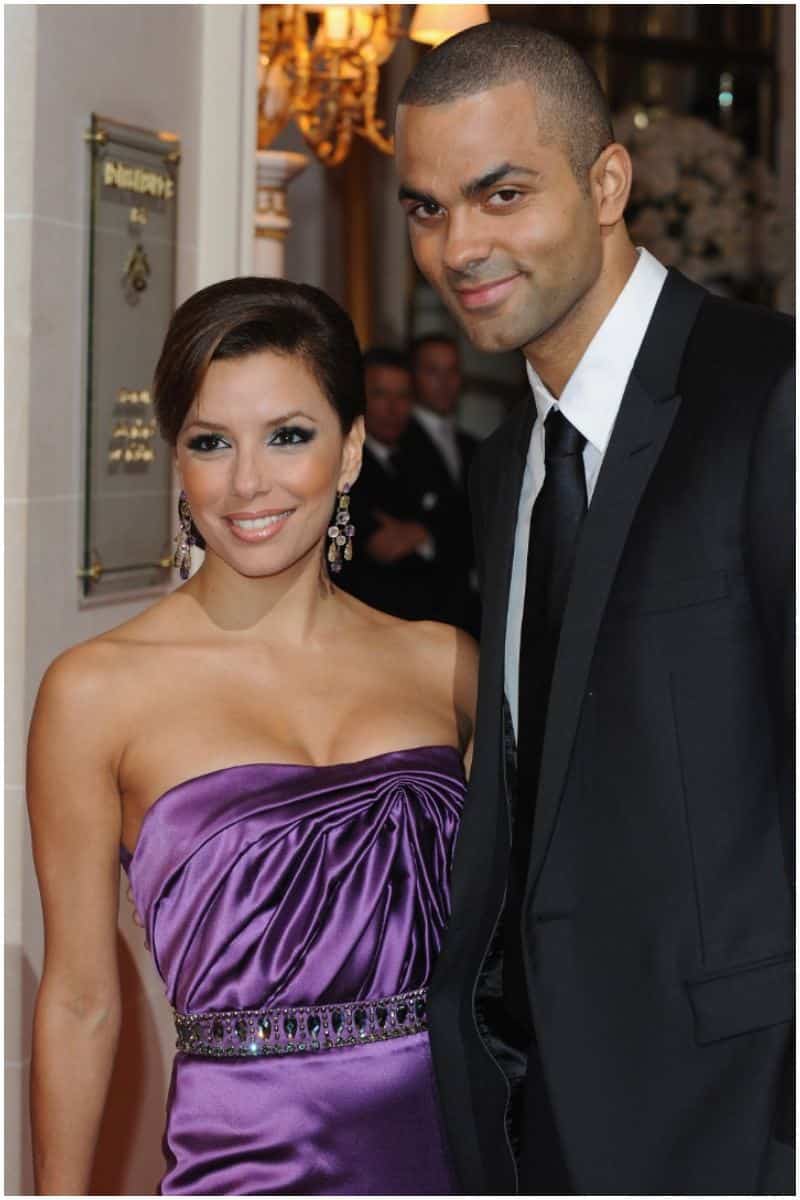 Parker's appearance in the video caused it to go viral, and by 2021 their collaboration—titled Tony Parker vs. Chris Smoove – Need for Speed Most Wanted NFS01—had received 5.4 million views.
READ MORE: Kirsten Powers & Robert Draper
A Brush With The Big Leagues
Tony Parker wouldn't be the last of the superstar pro athletes to appear on Chris Smoove's channel.
Amongst his hilarious commentary in NBA 2K, Madden, and CoD, we've also found promo gems for Play Station 4, which feature some of the biggest names in pro sports.
Names like John Wall, the 2010 NBA Draft's first overall pick after playing just one year of college ball for the Kentucky Wildcats.
The five-time NBA All-Star keeps company in Smoove's PS4 promo with David Ortiz.
Ortiz—also known as David Americo Ortiz Arias, or Big Papi, depending on who you talk to—is a Dominicano and former pro baseballer with 20 seasons of MLB under his belt.
He played 14 seasons with the Boston Red Sox and was a ten-time All-Star and three-time World Series champ.
Not bad company for a young kid from the Sunshine State to be keeping.
In 2010, Smoove also secured a partnership with video entertainment giant, Machinima.
He was the recipient of their Machinima Sports Best Commentary award. He was also nominated in the Gaming category for the 11th Annual Shorty Awards.
What He Plays
Throughout his career as a gamer—who knew that was a career path?—he's gone on camera to play a plethora of games, including:
The NBA series—NBA 2K, NBA 2K16, NBA 2K17
The Call of Duty series
The Madden series
The Witcher 3 Wild Hunt
FIFA 13
Assassin's Creed 3
Sniper Elite 4
Watch Dogs 2
Horizon Zero Dawn
Grand Theft Auto
READ MORE: Darin Olien Net Worth
Wife/Girlfriend
Chris Smoove is not married. Also, there is no information about Smoove's girlfriend.
Chris Smoove – Net Worth
Smoove earned most of his wealth from streaming on Twitch, ads on YouTube, sponsors, and selling merch.
On YouTube, Chris has over 3.4 billion views, meaning about $11 million in revenue before taxes.
Therefore, American YouTuber Chris Smoove has an estimated net worth of $8 million.
Chris Smoove knows what his viewers want. This video racked up 37 million views.
READ THIS NEXT: Who is Andy Schrock?