Donna D'Errico (birth name – Donna Jeanette D'Errico) is an American model and actress who became known for her role on the TV series "Baywatch."
Biography
D'Errico was born on March 30, 1968, in Dothan, Alabama, USA.
Her Italian grandfather was from Castel Morrone, Campania. Her mother is of Scottish and English ancestry, while her father is of Polish and Italian descent.
In 1986, she graduated from Pacelli High School in Columbus.
In September 1995, Donna was named Playboy Playmate of the Month.
From 1996 to 1998, D'Errico starred on the TV series Baywatch, as Donna Marco.
Plastic Surgery
In 2017, she underwent four plastic surgeries in one day with Beverly Hills surgeon Dr. Michael K. Obeng. She has received a fat transfer to her buttocks, lipo, tummy tuck, and an arm-lift. She said:
"I went to see Dr. Obeng because I had excess skin on my upper arms from having gained and lost weight."
Donna went on to say: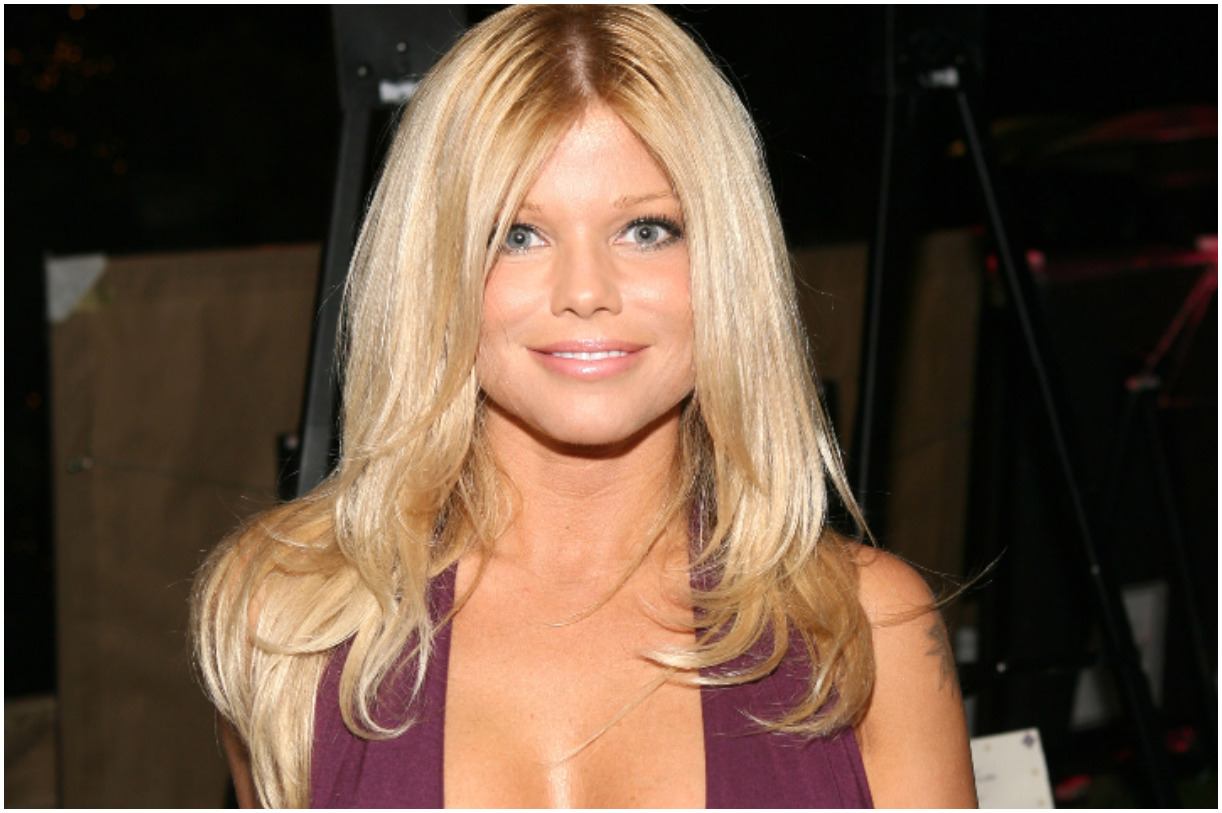 "I also had quite a bit of excess skin on my stomach from having had two children."
After her plastic surgery was complete, she said that "the results are beyond outstanding and I am now confident again in a bikini."
Husband
On December 23, 1996, Donna D'Errico married Nikki Sixx, the main songwriter of the band Mötley Crüe.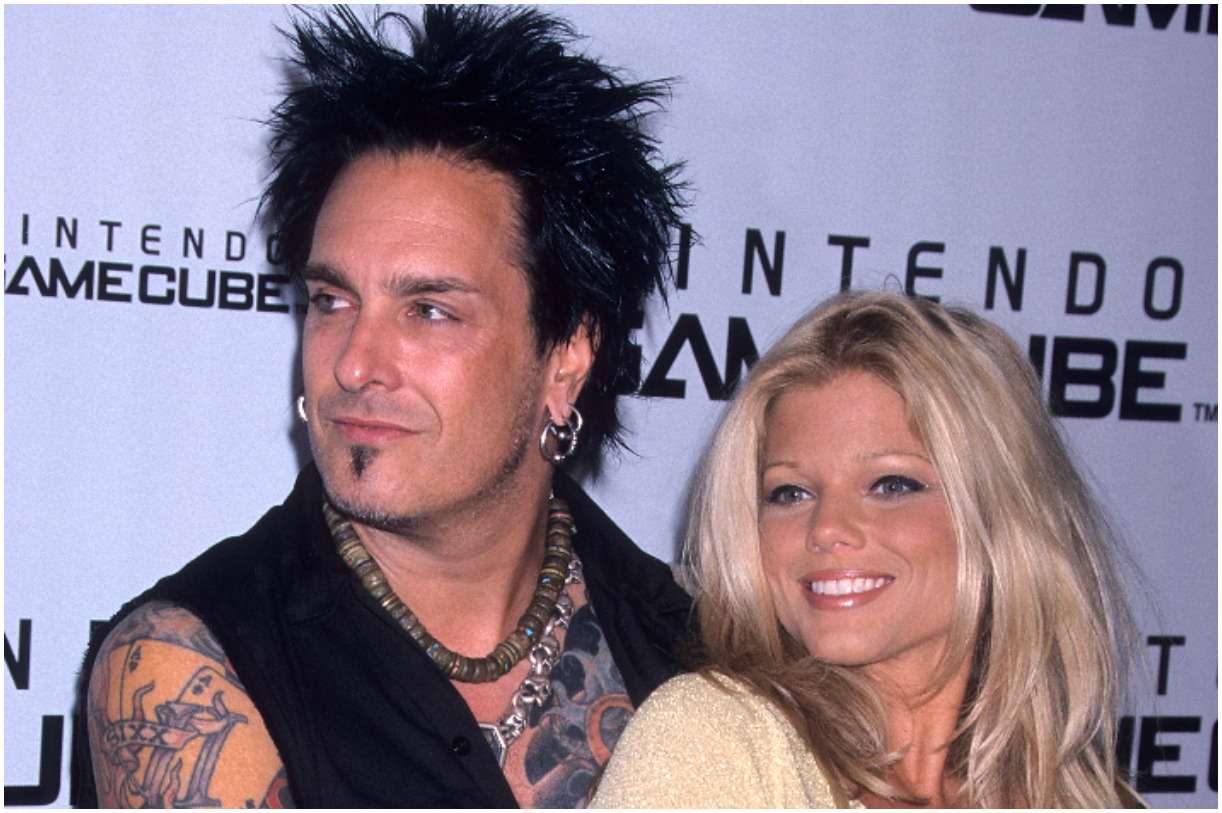 Nikki said they first met on a blind date arranged by Tommy Lee (co-founder of the band Mötley Crüe) who, at the time, was married to Pamela Anderson, another Baywatch star.
In 2000, Donna and Nikki took a break after he had an affair with another woman. Later, Sixx got admitted to rehab.
On February 2, 2001, D'Errico separated from Sixx. The two divorced on June 27, 2007.
In her divorce petition, she asked for physical custody and joint legal custody of their daughter with visitation rights for Sixx.
During an interview, Donna confessed:
"I was raised Catholic, so the fact that I filed for divorce says a lot."
D'Errico later added:
"I'm angry about the fact that I am now in my late 40s and I've had all this time pass without having a great guy in my life."
In 2017, D'Errico said they split because of infidelity.
READ MORE: Abby Dowse – Surgery
When Nikki testified during the early stages of the non-jury trial, he said that Donna worked as a stripper before they met. Sixx declared:
"I was hurt and I was in shock. I said, 'Wait a minute, she didn't tell me that.'"
Children
She has a son, Rhyan D'Errico (born on April 1, 1993), with an ex-boyfriend.
Her daughter, Frankie-Jean, was born in 2001. The father is Sixx.
Boyfriend
Donna dated billionaire Donald DJ Friese. Donald also dated "Real Housewives of Beverly Hills" star Brandi Glanville.
In 2019, D'Errico dated Russell Simmons.
Height
D'Errico is 5 ft 5 in (165 cm) tall.
READ MORE: Facts about RaccoonEggs
Trivia
She is vegan. Donna has worked with Last Chance For Animals.
In 2020, Meaww reported that Donna stripped naked and covered her body in red paint after body contouring makeover.
She wrote on her Instagram account:
"100 percent of profits from all limited edition prints go to A21.org to help rescue victims of human trafficking around the world, educate the vulnerable, and restore survivors to an independent life."
In 2012, she climbed Mount Ararat. Donna explained for Fox News:
"I went to Turkey to climb Mount Ararat and search for Noah's Ark."
D'Errico continued:
"That had been my dream since I was a little girl in third grade at St. Anne's School."
In 2017, Donna said that she was raped at age 22. The actress said:
"I never told anybody because I was just so ashamed of what had happened to me."
The model went on to say:
"I started blaming myself for the way I was dressed. I was, like, well, I brought this on myself because I was dressed so sexy."
Donna D'Errico – Net Worth
D'Errico earned most of her wealth from starring in Baywatch and 27 other films and TV series, including Elizabeth McGovern, The Making of Plus One, Green Valley, Colm Feore, Candyman 3: Day of the Dead, Jennifer Tilly, Intervention, and Inconceivable.
According to the divorce settlement from Nikki Sixx, she took the custody of her daughter while her ex-husband was ordered to pay Donna $8,200 a month in child support until their daughter finished her schooling.
In addition, she received 05.0% of Sixx's earnings from over $2.1 million that Nikki makes per year. Also, at that time, she earned an additional $40,000 per year.
In 2014, she declared bankruptcy, citing huge legal fees. Donna has also revealed in court that she only had $20 cash to her name. However, her total assets were valued at over $400,000.
Since 2016, the court decided that she received a percentage of Sixx's income if he makes between $1.6 and $10 million a year. However, if his earnings exceed $10 million, Donna will receive a capped payment of $252,000 per year.
She also used to own a day spa in Calabasas. Therefore, model Donna D'Errico has an estimated net worth of $0.7 million.
Featured image source – © Guliver / Getty Images.
READ THIS NEXT: Is Giorgio Armani married?