What is Getter's net worth? Also, who is Getter's wife?
Introduction
Getter (real name – Tanner Petulla), regarded as 'the unsung hero of underground bass culture,' is an American DJ, producer, actor, rapper, and comedian from San Jose, California. Three of his big singles were "Berzerker," "Vile Orchestra," and "Fallout."
Biography
He was born on April 14, 1993. Tanner began creating tracks while in high school, uploading originals as well as homemade remixes of Timbaland and Far East Movement to his SoundCloud page.
In 2011, Tanner began releasing music through the label Ultragore Recordings.
During an interview, Petulla said:
In a different interview, Tanner said:
"I basically started when I was 16. I was in a few bands before that; I was a drummer and a guitar player. I was a huge metal head and I loved rap like Mac Dre and Andre Nickatina."
In 2012, Tanner put out an EP called Epidemic EP through BroTown Records.
He gained more popularity when he began making "SUH Dude" vines with Dillon Francis and Nick Colletti.
In 2014, he released his Trenchlords Vol. 1 EP, the first installment from his new music project called Trench.
When asked about his opinion on genres, he said:
"I feel like genres are necessary to classify what you like, same with certain sub-genres. I'm just not a fan of sub-genres that not only sound stupid, but can be put on anything that has the smallest element of that class."
Four songs from the EP include collaborations with Deemed and Algo.
In 2015, Tanner signed with Skrillex's OWSLA imprint, releasing the Allegiance EP and remixing a few of the label's artists.
On October 23, 2015, he released a 9-second tease of a new collaborative track with Skrillex.
In 2015, Tanner released an EP under the alias "Planet Neutral," which showed a more relaxed side to himself.
On January 29, 2016, a compilation album entitled "Worldwide Broadcast" by OWSLA was released, featuring Tanner's collaboration with Ghastly titled "666!."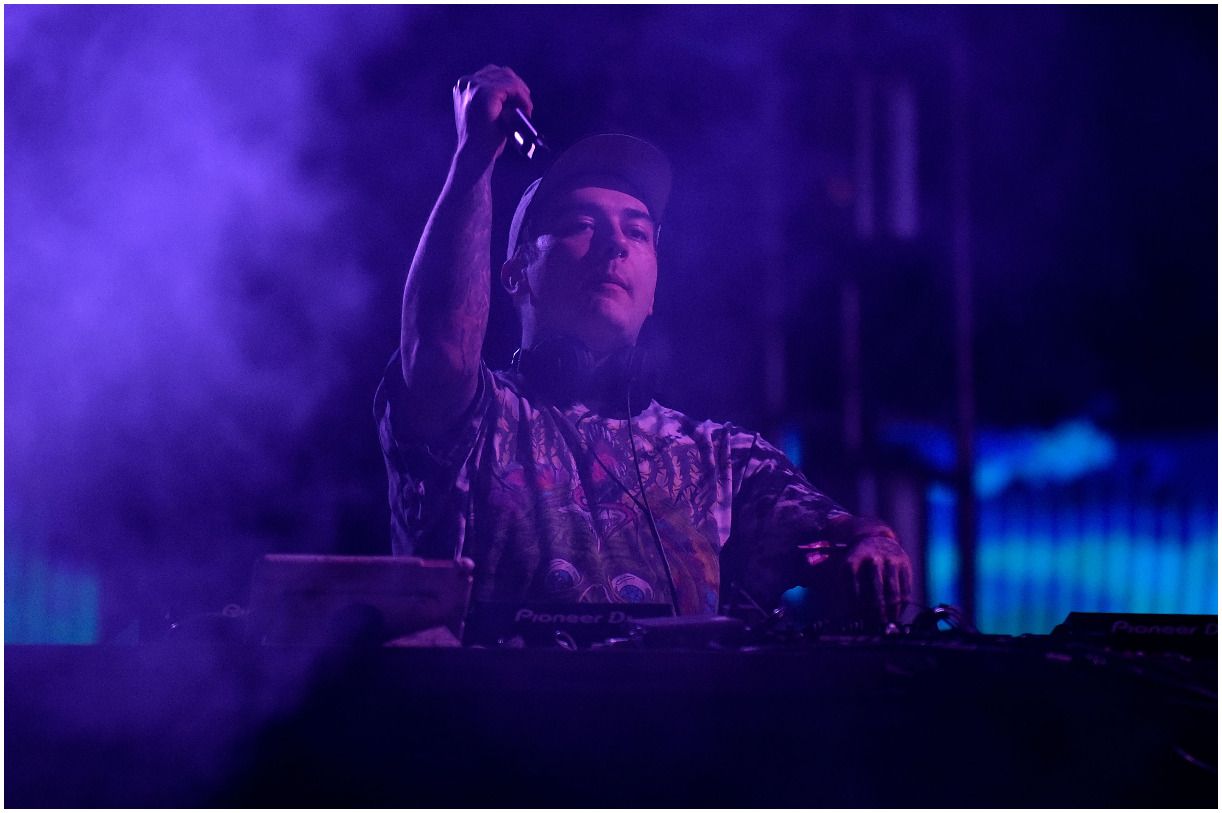 In 2016, he produced rapper Pouya's Underground Underdog album.
On March 11, 2016, Tanner released an EP titled "Radical Dude!" with heavy dub and grimy songs. The first song on "Radical Dude!," entitled "Back," is a fun and laid-back piece.
The 5th and 6th songs on the "Radical Dude!," "In The Cuts," featuring Sneek and "Blood," consist of dreamy vocals, extraterrestrial synths, and atmospheric swells.
When he was asked where he gets his inspiration, Tanner replied:
"I enjoy sound designing and making shit go off live, but I can't spend more than 2 hours doing that. With calmer type shit, I could spend a 14-hour flight to Australia making that the whole time."
Petulla continued:
"If it is more than just partying, that's when my interest can be held for longer periods of time because I'm not a big partier."
A remix by Getter of Marshmello's single "Alone" was released via Monstercat on August 25, 2016.
He released his 7-track EP titled Wat the Frick via OWSLA on September 2, 2016.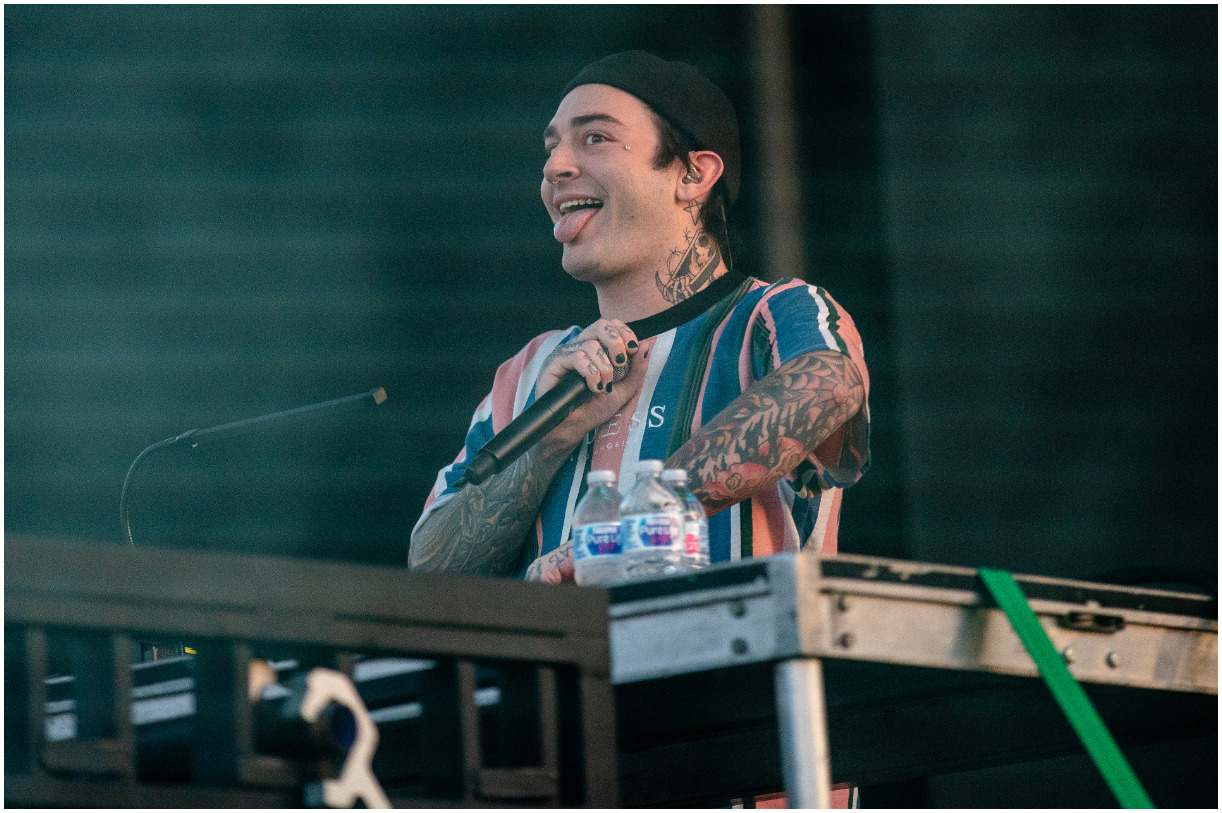 Speaking in an interview about the EP, Tanner quoted:
"My main goal for everything is that I want to put out something that everyone will like. Not just a basshead, or a trap dude, or whatever, but I want to have different worlds for each kind of music, so each EP will probably be pretty mixed up."
On September 16, 2016, Tanner used Twitter to voice his strongly worded opinions on the cost of touring and why having local acts open shows is "potentially ruining the full tour experience."
In November 2016, Tanner shared some unreleased tracks, which failed to be included on Wat the Frick EP, to Soundcloud. The songs include:
"Tourettes Squad;"
"Love Me No More;"
"Phantom of tha Opera."
In 2017, he launched his own record label, clothes shop, and artist collective known as "Shred Collective."
In 2017, Tanner appeared at Canada's Snowbombing music festival alongside a few other notable artists and musicians.
In 2018, his second album, Visceral, was released on Mau5trap. It features guest appearances from Joji, Audio Opera, Party Nails, Njomza, Allan Kingdom, Name UL, Midoca, Sweetsound, and Nothing,Nowhere.
In 2020, Getter released his third studio album, called – "NAPALM."
TV Show
In May 2016, he starred in Dillon Francis' 7-episode reality TV-esque web series titled DJ World about the worst DJ stereotypes. The first episode was released on May 24, 2016, that stars Nick Colletti, Francis, and Tanner.
He currently stars as recurring character Bryce Meyer in Jimmy Tatro's Facebook Watch series The Real Bros Of Simi Valley alongside Colletti.
The Real Bros Of Simi Valley is a reality show that is based around Xander (Jimmy Tatro) and his friends, Wade (Cody Ko), Bryce (Getter), and Duncan (Nick Coletti), as they deal with everyday drama from living in Simi Valley.
Wife
Getter is married.
"My wife recently opened her depop," Petulla wrote on Twitter in September 2020. "She makes custom reworked clothing/bikinis!"
His wife is known as Bunny Honey on Instagram.
Trivia
His style of producing/DJing has evolved through the years from dubstep tracks to a diverse assortment of genres that culminate in an ethereal, trap-light sound that still contains hard-hitting dubstep roots.
Petulla has remixed songs by numerous artists, including:
Flux Pavilion;
Datsik;
Notorious B.I.G.
Other famous musicians are – Mozart La Para (rapper) and Illenium (DJ).
READ MORE: LA Capone Net Worth
Getter – Net Worth
Petulla earned most of his wealth by selling tickets to his concerts (for instance, he performed across the United States and received support from genre pioneers Downlink and DATSIK), sponsors, selling copies of his albums (NAPALM, Visceral, and I Want More), and advertisements on YouTube.
In addition, Petulla has a clothing brand that sells merchandise with his signature.
Therefore, American DJ Getter has an estimated net worth of $1.5 million.
READ THIS NEXT: Who is Amil?
References

https://www.beatport.com/release/swine-ep/950264
https://wegotthiscovered.com/interview-getter-talks-miami