What is Guraish Aldjufrie's net worth?
Introduction
Unless you're heavily investing your time in watching reality television, you may not have heard of Guraish Aldjufrie.
But many of our readers will have at least heard peripherally of Kyle Richards—socialite and regular cast member of Bravo hit The Real Housewives of Beverly Hills.
Aldjufrie is Kyle's ex-husband and the father to Kyle's stunning adult daughter, Farrah.
He's also a businessman and real estate developer who would rather have his buildings in the spotlight than be in it himself.
Here's what we know about the elusive and mysterious Guraish Aldjufrie.
The Origin Story
Guraish H. Aldjufrie is an Indonesian-Dutch-Arabic businessman.
Born on September 21, 1964, Guraish comes from a wealthy Indonesian family.
His father, a well-known success in Indonesia and head of a major company in his own right, provided well for the family, and Guraish was given the best in education and opportunities as a youngster.
As he grew older, he pursued a university education before following in his father's footsteps as a businessman and real estate developer in Indonesia.
Love & Marriage
In the mid-80s, Guraish and some cousins were vacationing in Los Angeles at a luxurious home owned by his family.
As part of their vacation, the group went to a Tina Turner concert.
There, Guraish—who was in his early 20s—met Kyle Richards.
She was still a teenager, and the pair had trouble communicating because Guraish didn't speak fluent English at that point.
Kyle, the half-sister of Kathy Hilton, didn't mind the language barrier.
She began dating the young tourist, and he would fly back to Los Angeles to visit her on a regular basis.
Then, in 1988, when she was only 18 years old, Kyle and Guraish found out they were having a baby.
Not one to shirk his duties as a father, he married Kyle in a lavish 80s wedding ceremony, and the couple welcomed their daughter, Farrah, into the world not long after that.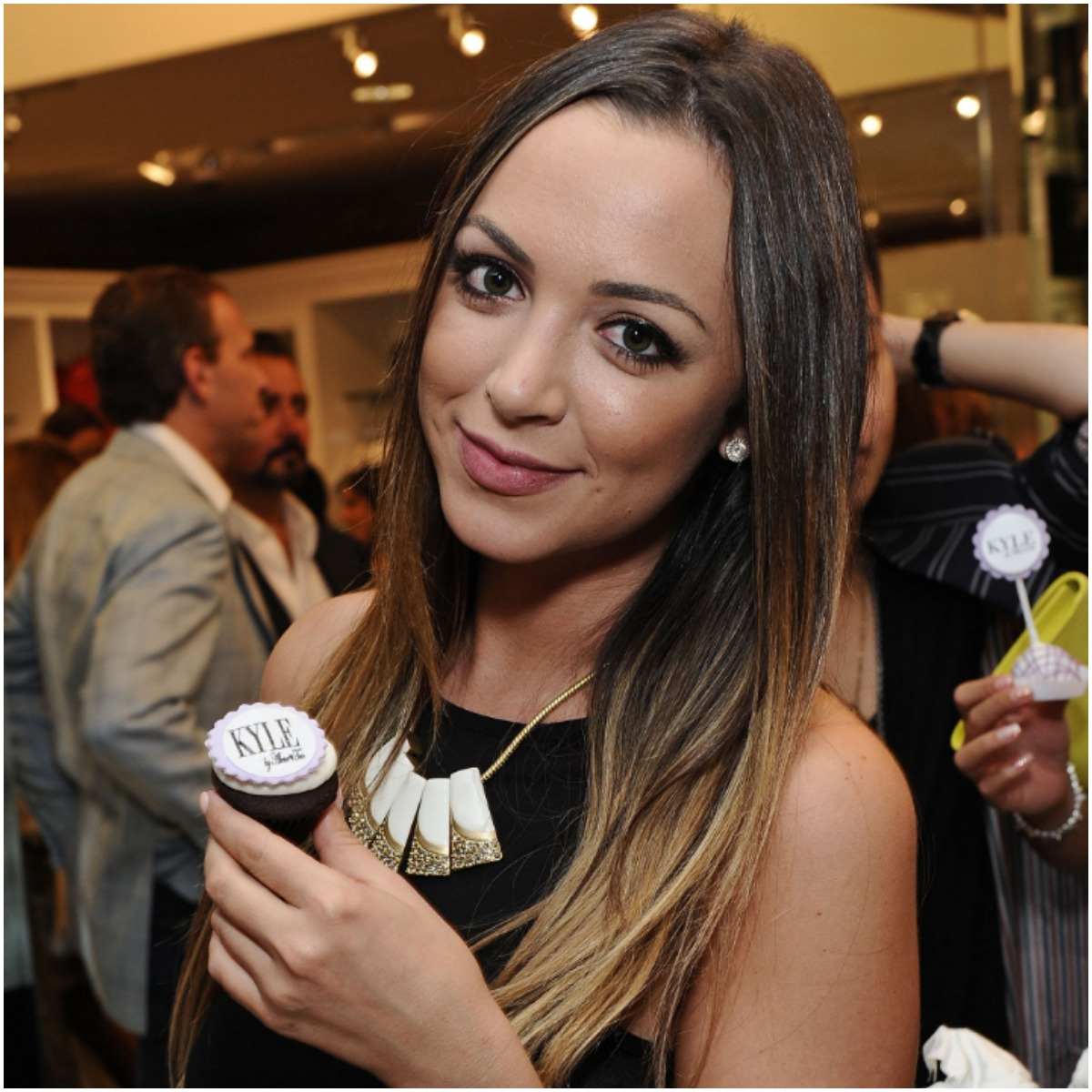 Kyle has often stated publically that Guraish was sweet and shy, but behaved like a gentleman and a prince. She has always voiced the importance of maintaining a relationship with him because of how well he treated her.
Sadly, the young pair had not taken the time to get to know each other before they took the leap into parenthood, and they realized their differences not long after they married. By 1990, the pair were separated, and Kyle was back in Los Angeles with her young daughter. In 1992 their divorce was finalized.
Guraish would—and continues to—travel to Los Angeles for a few months at a time to spend time with his child and always worked to ensure the mother-daughter duo had everything they needed.
The Modern Family
Although Guraish did not marry again, he has been linked to many eligible Indonesian socialites over the years.
His ex-wife, Kyle, went on to marry another real estate developer, Mauricio Umansky, and the couple had three children together.
Guraish maintains a good relationship with his ex, and also with her new husband and their children.
The pair, who bonded over Kyle and real estate, have even referred clients to each other and entered into real estate deals of their own.
Aldjufrie, who splits his time between Bali—his home base—Jakarta, and the US, continues to focus on land development and real estate.
READ MORE: Who is Carl Marino's wife?
Fatherhood
Despite spending much of his time apart from his now-adult daughter, Guraish and Farrah remain close and enjoy a strong bond.
In recent interviews, she has said that she feels as though she was raised by two dads—Guraish, her biological father, and Mauricio, who has been married to her mother since Farrah was nearly 8.
She explained that her father comes to spend Christmas and Thanksgiving with her—as he doesn't celebrate those in Indonesia—and usually stays for a month or two at a time.
She describes her father as her best friend and the best father a girl could ask for, and regularly posts throwback photos of her parents to her Instagram account.
Guraish's influence is apparent in his daughter's career, too.
She has followed in his footsteps in becoming a California realtor, and is consistently ranked amongst the best in the US.
She teamed up with her step-father recently on a multi-million dollar project, and had made over $380 million in total real estate sales by 2020.
No doubt Guraish, who avidly follows his daughter's career, was very proud.
READ MORE: Jessica Aldean Net Worth
Guraish Aldjufrie – Net Worth
Aldjufrie earned most of his wealth from his success in the real estate sector.
Therefore, real estate developer Guraish Aldjufrie has an estimated net worth of $2 million.
READ THIS NEXT: Who is Brad Zibung?