Hayley LeBlanc is a tween actress and artist, best known for her role as Harmony McAdams in Chicken Girls.
She also scored a lead role in the Brat TV series spin-off, Mani, and stands front and center on the family-friendly YouTube channel inspired by her name.
Oh, and she's got millions of social media followers and a Columbia Records girl group on her resume.
Here's what we know about the diminutive young star who sometimes calls herself Molly—and here's why she does it.
The Origin Story
Hayley Noelle LeBlanc was born in Katy, Texas, on the 2nd of September 2008.
At the time, her parents were stationed at the Naval Recruiting District Houston.
Hayley—who often goes by HayHay and Hay$–was the youngest child of Billy and Katie LeBlanc.
Hayley's older brother Caleb Logan was born in July of 2002, and her older sister Annie was born in December of 2004.
Sadly, Caleb passed away in 2015 after suffering from a heart condition called hypertrophic cardiomyopathy. He was 13 years old.
For a while, the LeBlanc family lived in Severna Park, Maryland, but relocated to Los Angeles, California, so older sister Annie could pursue her acting and singing dreams.
Annie eventually scored a lead role on the Brats TV show, Chicken Girls.
Chicken Girls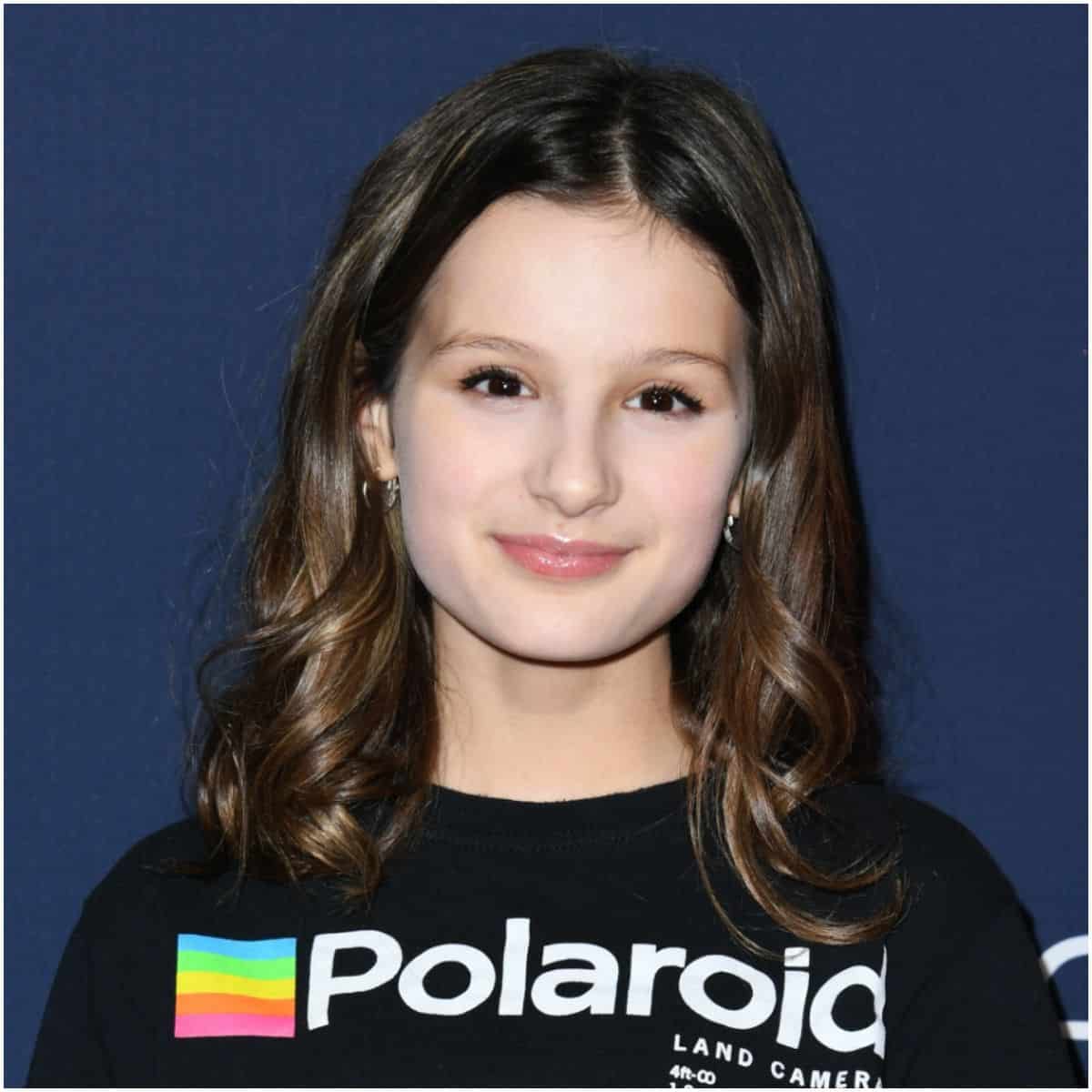 After Hayley's family made the move to Hollywood for big sister Annie, Hayley was also bitten by the acting bug.
She eventually scored a part in Chicken Girls as Rhyme's younger sister, Harmony.
The character of Harmony was also featured in the spin-off web series, Mani, and again in 2018 in the web series Hotel Du Loone.
Although the role was initially a bit part, there was more on the horizon for the youngest LeBlanc.
Eager to get out there and make a name for herself outside her sister's shadow, she pursued other options.
On rare occasions when the naturally curly-haired tween straightened her hair, she'd call herself Molly—because she thought Molly sounded like a straight-haired girl's name.
"I'm With The Band"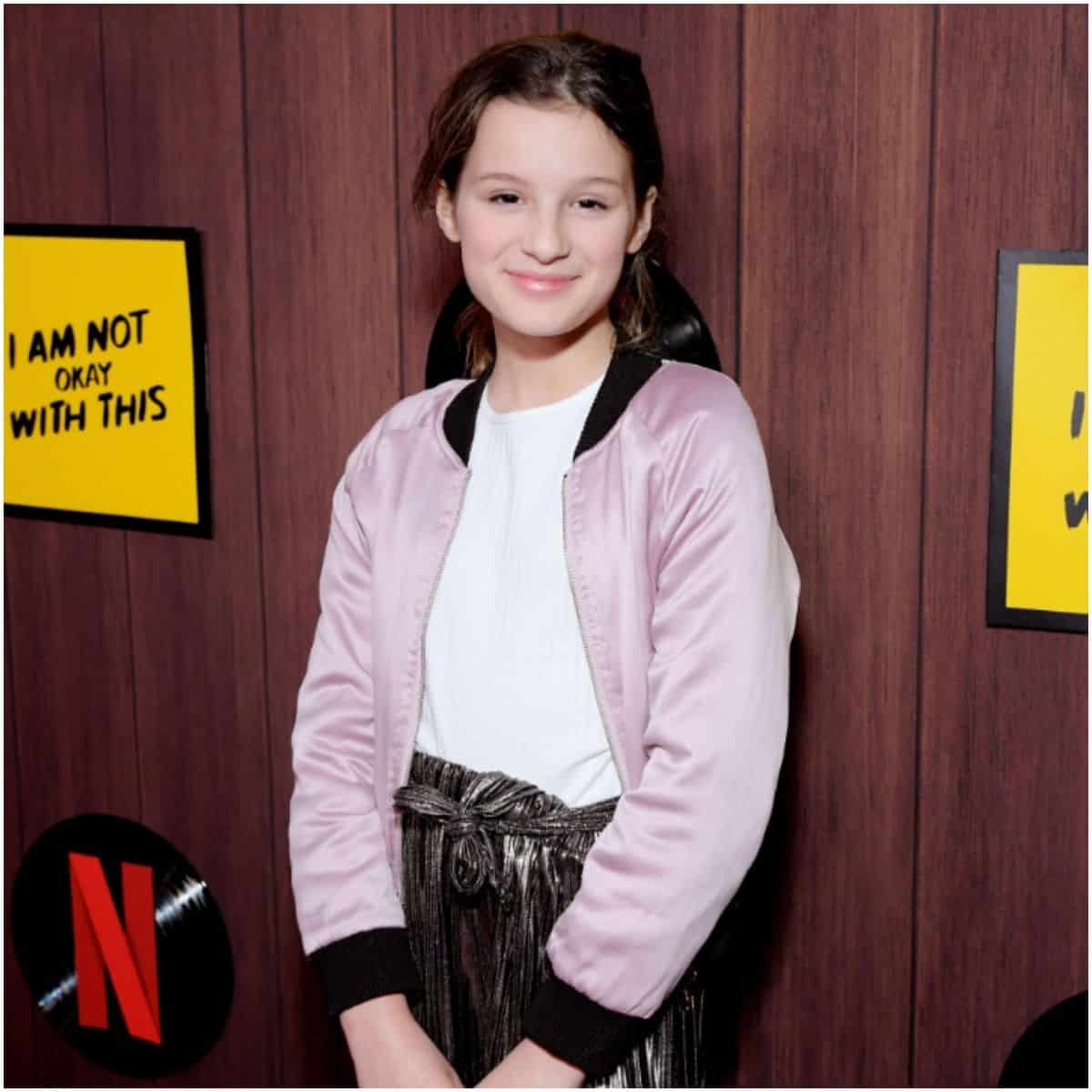 Although Hayley was experiencing success with Chicken Girls and gaining a pretty convincing following across her social media channels, she wanted more.
And in June of 2020, she got it. Run The World, an all-new girl group signed to Jam Jr and Columbia Records, was made up of some of YouTube's most prominent singer/songwriter influencers—Hayley, Jessalyn Grace, Corinne Joy, and Kheris Rogers.
Run The World released their first single, Rainbow, on June 26, 2020, alongside a major production music video.
Hayley promoted the single heavily across her own social media, posting to Instagram:
"Excited for everyone to see our first music video. Thanks to our friends (…) for making this happen!"
READ MORE: Gavin Magnus & Coco Quinn
Hayley Takes The Lead
In August of 2020, big sister Annie—the superstar of the Chicken Girls franchise—made the announcement that she'd be stepping back…and that her baby sister would be filling the new lead role in the show.
Hayley's character became the main focus of the show, which tells the story of a group of middle school girls who formed a close bond through dance. The girls navigate the tricky world of middle school, crushes, and friendships, with Hayley playing the role of Harmony.
Annie stepped back, with her original crew of Chicken Girls moving onwards and upwards at Attaway High School, while Harmony and the up-and-coming freshman squad try and find their way to rule the school. Hayley's crew of Chicken Girls featured an all-new cast, including Kheris Rogers, Coco Quinn, and Corinne Joy.
The show, which acted as a launching pad for social media stars Carson Lueders, Dylan Conrique, Rush Holland, and Hayden Summerall, was gearing up for a 7th season in 2021.
Bratayley
Not content with just a TV career and a social media empire to run, Hayley was also behind the launch of the family website—Bratayley.
The site—an obvious amalgamation of the words Brat and Hayley—focuses on the antics and merchandise of the LeBlanc family, including parents Katie and Billy and the family's beloved dogs.
READ MORE: Matt Carriker Net Worth
Hayley LeBlanc – Net Worth
LeBlanc earned most of her wealth from portraying Harmony in the comedy TV series "Chicken Girls." From 2017 to 2020, Hayley appeared in 46 episodes of the television series Mani.
Hayley's other credits include The Halo Project, Hotel Du Loone, and Chicken Girls: The Movie.
On YouTube, LeBlanc has more than 111 million views, meaning about $250k in revenue before taxes. Hayley sells merch on her website bratayley-us.myshopify.com.
LeBlanc was sponsored by the clothing brand ROMWE.
Therefore, actress Hayley LeBlanc has an estimated net worth of $1 million.
Want to learn more about the pocket-sized entertainer Hayley LeBlanc? Check her out on YouTube right now.
REAd THIS NEXT: Who is Mike Rashid?