Joe Rogan (birth name – Joseph J. Rogan) is a martial arts specialist, television host, actor, and stand-up comedian, who is best known for his popular podcast "The Joe Rogan Experience."
Biography
He was born on August 11, 1967, in Newark, New Jersey, USA.
His parents divorced when he was five.
At age 13, Rogan started practicing martial arts since, as a kid, he was "terrified of being a loser."
Joe graduated from Newton South High School in Massachusetts in 1985.
At age 19, Rogan won the US Open Championship taekwondo tournament as a lightweight.
After high school, he attended the University of Massachusetts Boston but didn't graduate.
He became an announcer for the UFC in 1997.
On August 27, 1988, Rogan had his first stand-up act at Stitches comedy club in Boston.
From 1995 to 1999, he performed as Joe Garrelli in NewsRadio, a TV series that aired on NBC.
Rogan became the host of the reality show "Fear Factor" in 2001.
His fourth comedy special, Shiny Happy Jihad, was released by Comedy Central Records in April 2007.
In 2010, Joe was the presenter in DMT: The Spirit Molecule, a documentary film based on a book by Dr. Rick Strassman.
In 2011, he played Gale in Zookeeper, a comedy film featuring the voices of Faizon Love, Nick Nolte, Jon Favreau, Sylvester Stallone, Cher, Judd Apatow, Don Rickles, and Adam Sandler.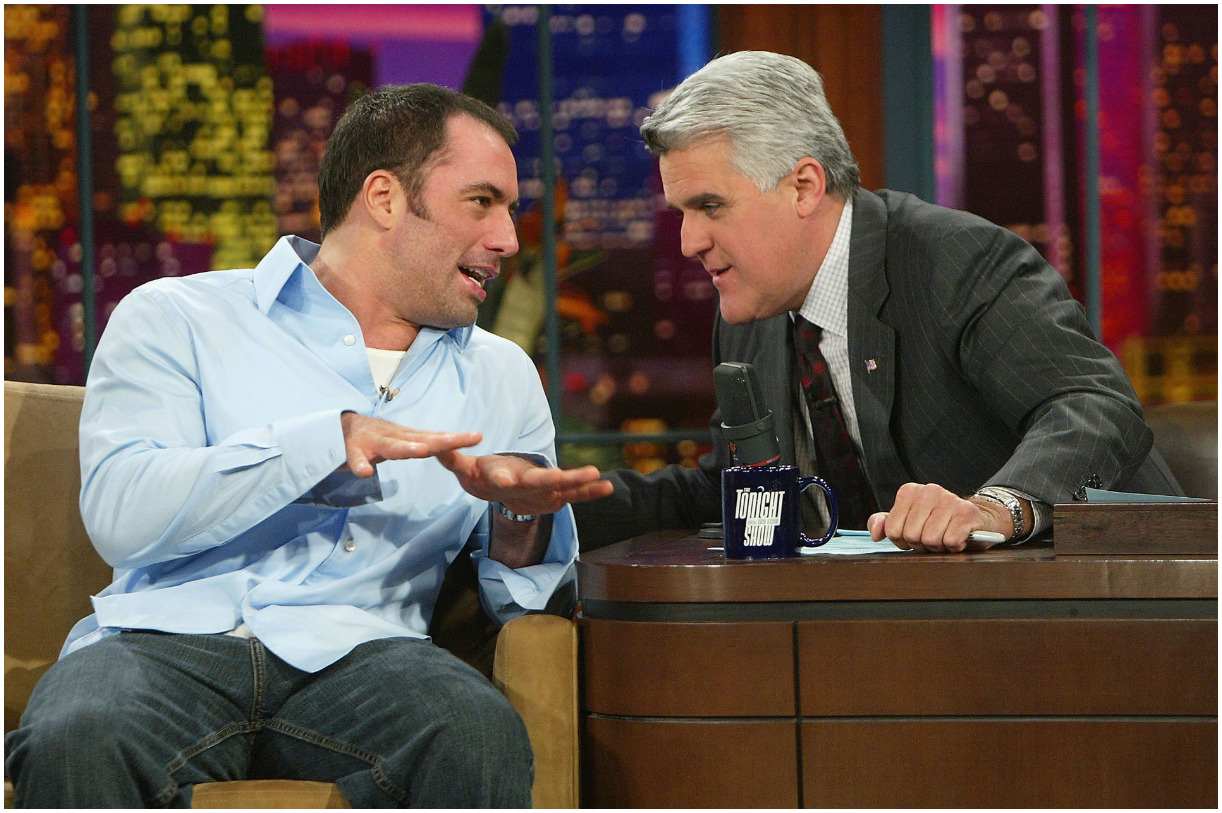 Actor Duncan Trussell and Rogan co-hosted "Joe Rogan Questions Everything," a TV series that appeared on the SyFy network in 2013 about extraordinary mysterious subjects.
Podcast
In 2009, Rogan created a podcast called "The Joe Rogan Experience" with comedian Brian Redban.
Since 2013, Jamie Vernon started to work for the podcast – initially as Brian Redban's assistant.
Brendan Schaub is a frequent guest on The Joe Rogan Experience podcast. After Schaub lost via TKO to Travis Browne at UFC 181 (2014), Rogan said to Brendan:
"You have no fluidity. When I look at the performances, you are not an elite fighter."
Former Navy SEAL Jocko Willink was on Rogan podcast in 2015, 2017, and 2019.
Comedian Ron White also appeared several times on the podcast. Check here the podcast, where White talks with Rogan about the effects alcohol has on you when you go to a casino.
Other famous people that appeared on his podcast are:
Bernie Sanders;
Jesse Ventura;
Andrew Yang;
Bari Weiss;
Tulsi Gabbard;
Edward Snowden;
Molly Crabapple;
Alex Jones;
Dan Crenshaw;
Roseanne Barr;
Ana Kasparian.
The podcast was listened to by over 11 million people in January 2015. It has a YouTube channel (PowerfulJRE) with over 8.59 million subscribers and over 2.2 billion views.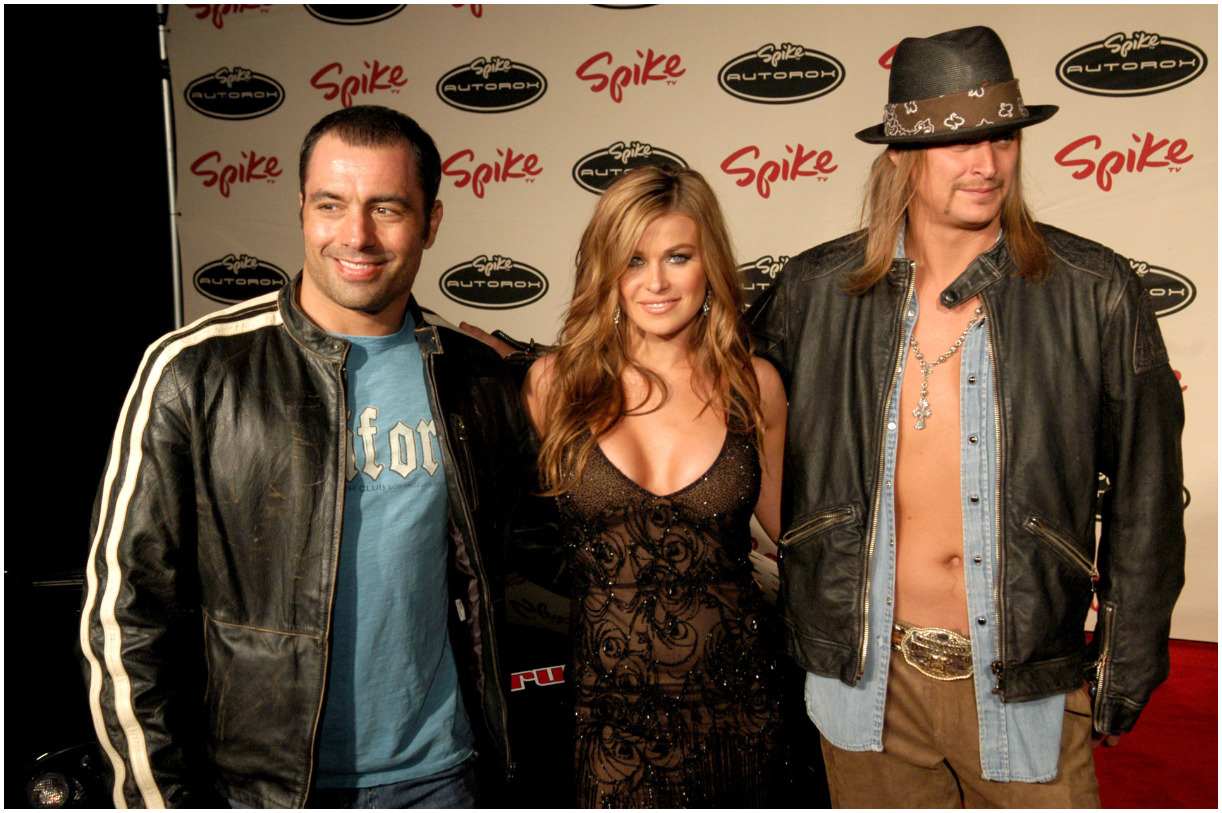 In September 2018, Elon Musk smoked marijuana with Joe on the podcast. The next day, Tesla stock plunged 9 percent. On the other hand, PowerfulJRE (his YouTube channel) has gained around 30,000 subscribers.
On May 19, 2020, Joe announced that from September 2020, his podcast will be exclusive to Spotify. He explained for BBC:
"It will remain free, and it will be the exact same show."
Joe went on to say:
"It's just a licensing deal, so Spotify won't have any creative control over the show."
Wife
In 2009, Joe Rogan married Jessica Ditzel, a former cocktail waitress.
In October 2019, they bought a home in Bell Canyon, California for $5 million.
Children
The couple has two daughters, named Lola (born in 2008) and Rosy (born in 2010).
In addition, he is a stepfather to Jessica's daughter from a previous relationship.
Height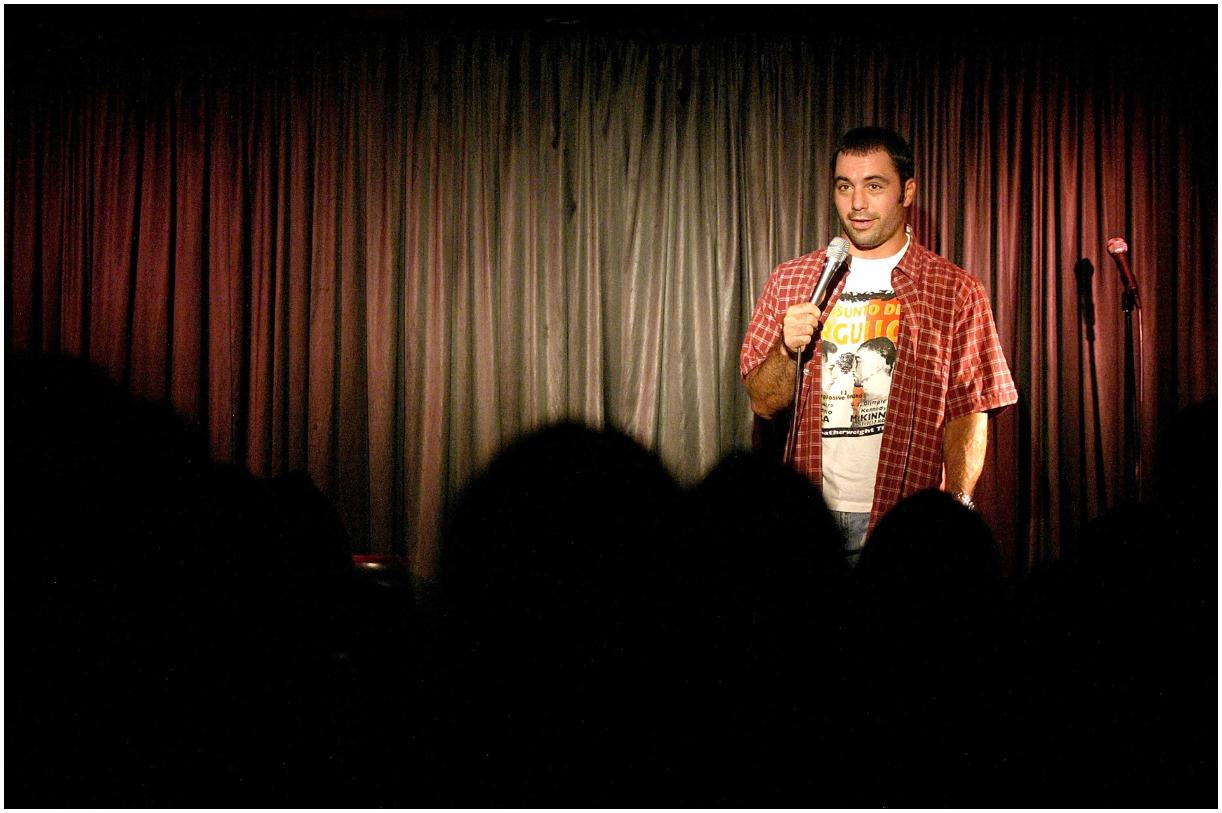 Rogan is 5′ 7½" (1.71 m) tall.
Quotes
"Surround myself with funny people, and make sure everyone has a good time and works hard."
"I'm obsessed to extreme winners because I think there's a madness to it."
"Smile to as many people as you can, and have them smile back at you."
Trivia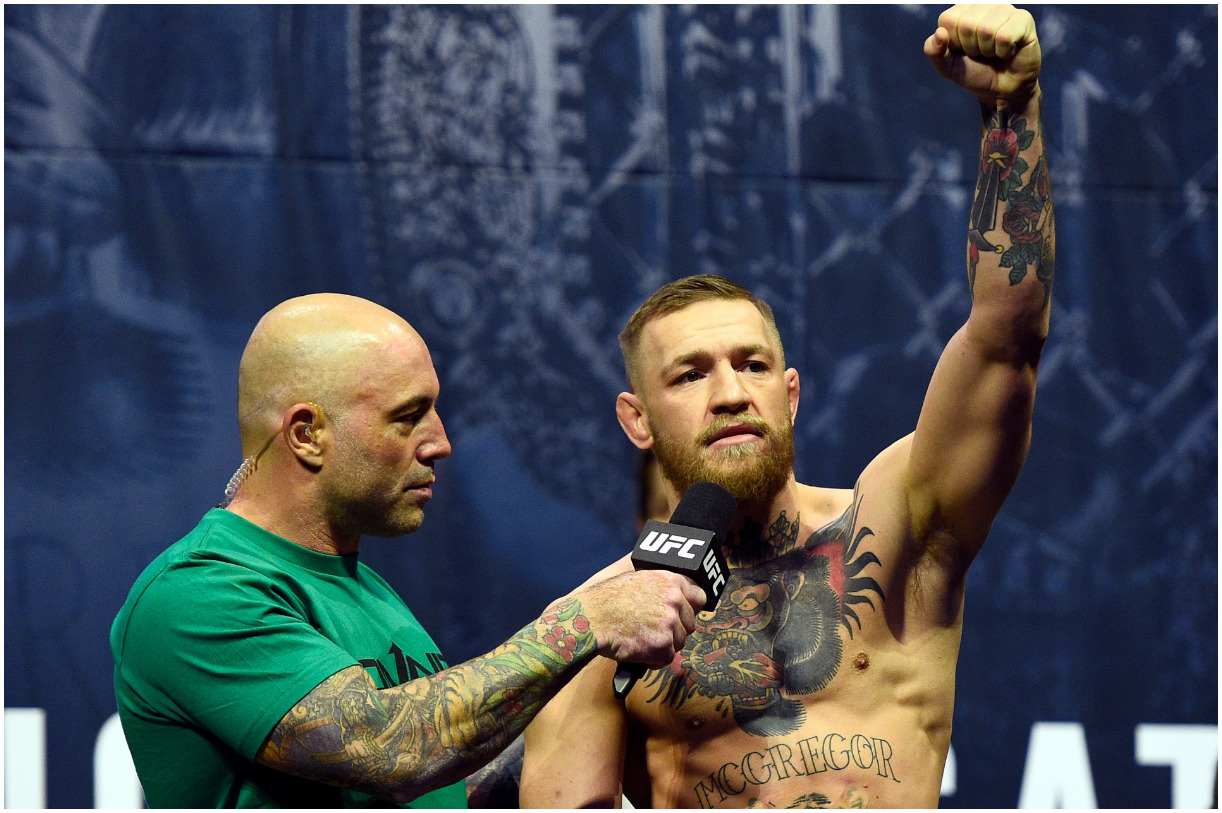 Joe has vitiligo on his feet and hands.
Rogan uses Sennheiser HD280PRO Headphones.
At the start of 2020, he ate nothing but meat for a month which gave him severe diarrhea. In an Instagram post from January 31, 2020, Rogan said that he "lost 12 pounds and gained a lot of energy."
Cardiologist Joel Kahn who appeared on his podcast in 2018 said that "he's funded by meat companies."
He has a black belt in Tae Kwon Do. Rogan also has a black belt under Eddie Bravo's 10th Planet Jiu-Jitsu.
Joe cites Richard Jeni, Bill Hicks, Lenny Bruce, and Sam Liaison as his comedy influences.
In the 2012 US presidential campaign, Rogan endorsed Ron Paul.
Joe Rogan – Net Worth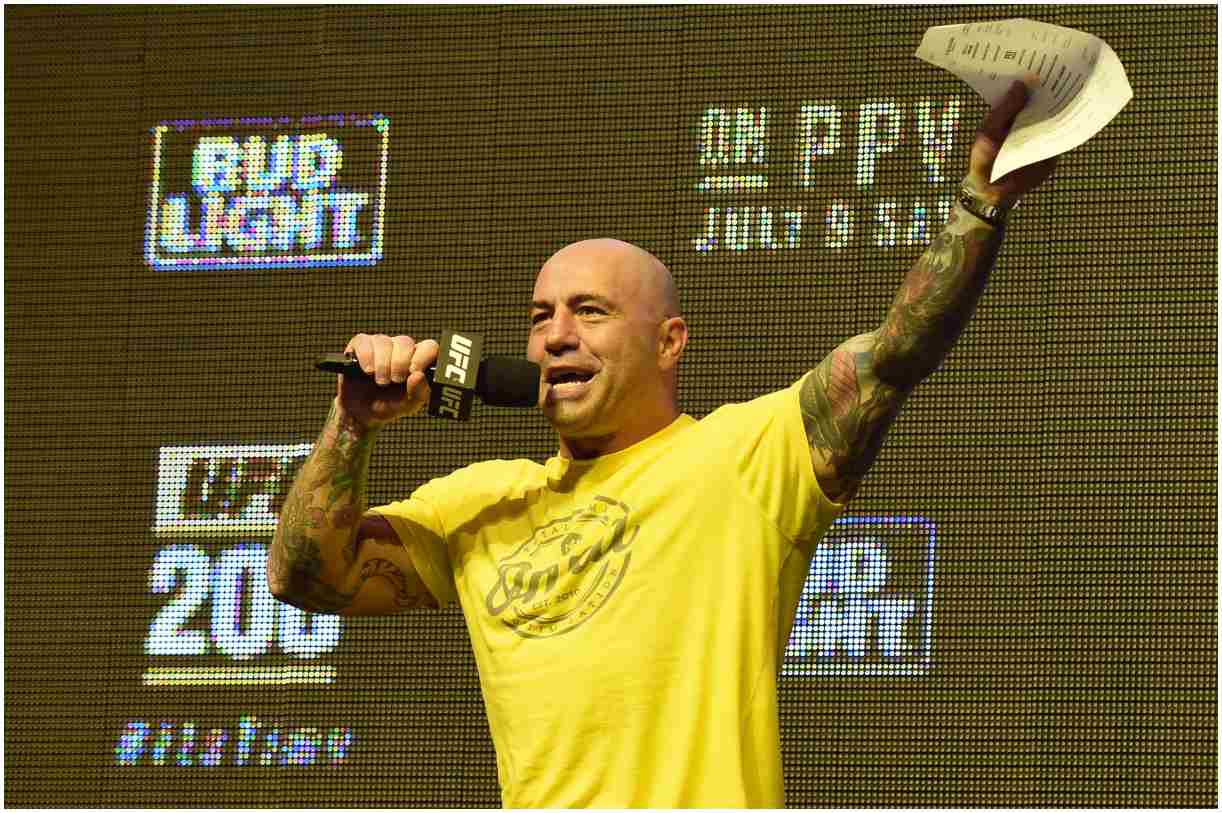 Rogan earned most of his wealth from managing his podcast. His deal with Spotify is estimated at around $100 million.
According to Michael Bisping, Rogan earns around $75,000 per episode of his podcast. From ads on YouTube, Rogan has earned over $5 million.
Rogan has released several comedy specials, such as Strange Times, Triggered, Rocky Mountain High, Live from the Tabernacle, Live from the Belly of the Beast, and "Voodoo Punanny."
He also makes money from Onnit.
Moreover, Joe has appeared in several movies and TV series, including Zookeeper, NewsRadio, Hardball, Just Shoot Me!, and Here Comes the Boom.
Therefore, American podcaster Joe Rogan has an estimated net worth of $110 million.
READ THIS NEXT: Who is Paul Wahlberg?