What is Joba Chamberlain's net worth? Is Joba Chamberlain married?
Introduction
Joba Chamberlain (birth name – Justin Chamberlain) is an American former professional baseball relief pitcher who won a World Series Championship in 2009 with the NY Yankees.
Former manager Joe Torre said about Joba:
"He had an explosive breaking ball and a powerful fastball."
Biography
Chamberlain was born on September 23, 1985, in Lincoln, Nebraska, USA, to parents Jackie Standley and Harlan Chamberlain.
His parents split up (they were not married) when he was 18 months old.
His father worked in a prison for about 27 years. He also suffered from polio in his youth.
Joba said about his father:
"I knew a lot of the prisoners. When they would get out, they would find my dad and thank him."
Chamberlain added:
"My dad never took his name out of the phone book."
He went to Northeast High School in Lincoln, Nebraska.
After high school, Joba played college baseball for the Nebraska Cornhuskers, leading the team in ERA, complete games, and strikeouts. Furthermore, he took the Cornhuskers to the 2005 College World Series.
On June 6, 2006, Chamberlain was drafted by the New York Yankees in the 1st round (41st overall).
Joba spent the first part of the 2007 season on the Single-A Advanced Tampa Yankees in the Florida State League.
New York Yankees
On August 7, 2007, Chamberlain signed with the New York Yankees, one of the most successful sports clubs in the world.
On August 4, 2008, Joba injured his shoulder in a game against the Texas Rangers.
In January 2012, Joba signed a 1-year, non-guaranteed contract worth about $1.675 million with the New York Yankees.
On December 13, 2013, Joba signed a one-year contract worth approximately $2.5 million, plus incentives, with the Tigers.
On February 24, 2015, he re-signed a 1-year, $1 million contract plus incentives with the Tigers.
On July 10, 2015, Joba was given his unconditional release.
On July 21, 2015, he signed a minor league contract with the Toronto Blue Jays, the first Canadian team to win the World Series.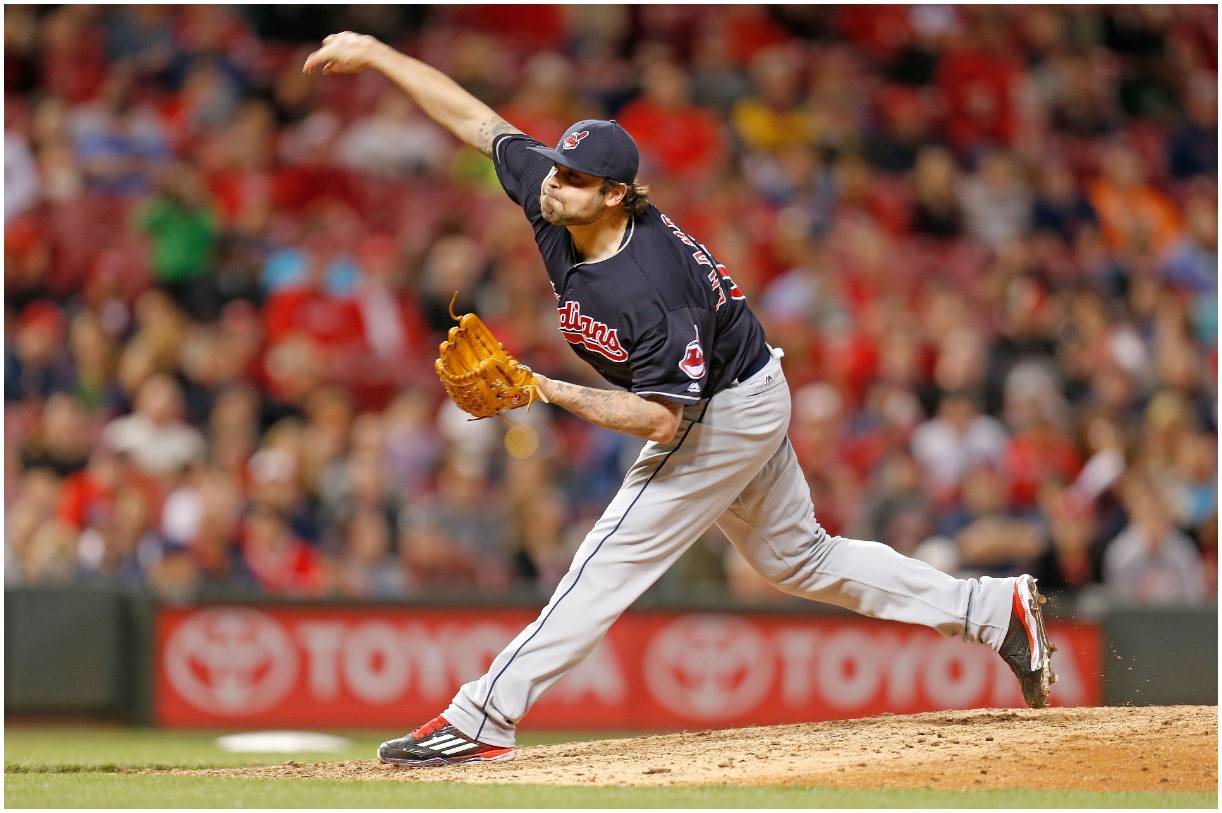 On August 14, 2015, he exercised an opt-out in his contract and became a free agent.
On August 16, 2015, Joba signed a contract with the Kansas City Royals, an American professional baseball team that competes in Major League Baseball.
On December 1, 2015, he signed a contract with the Cleveland Indians.
Terry Francona, the manager of the Cleveland Indians of Major League Baseball, said:
"He accepted the challenge. He came out in January and been a teammate since day one."
Francona went on to say:
"He has really thrown the ball well this spring. He likes to compete and wants to win. Joba will be a real valuable piece."
On January 20, 2017, Joba signed a contract with the Milwaukee Brewers worth about $1.375 million, plus incentives.
On March 22, 2017, Chamberlain was released by the Milwaukee Brewers.
On October 5, 2017, Joba announced his retirement.
DUI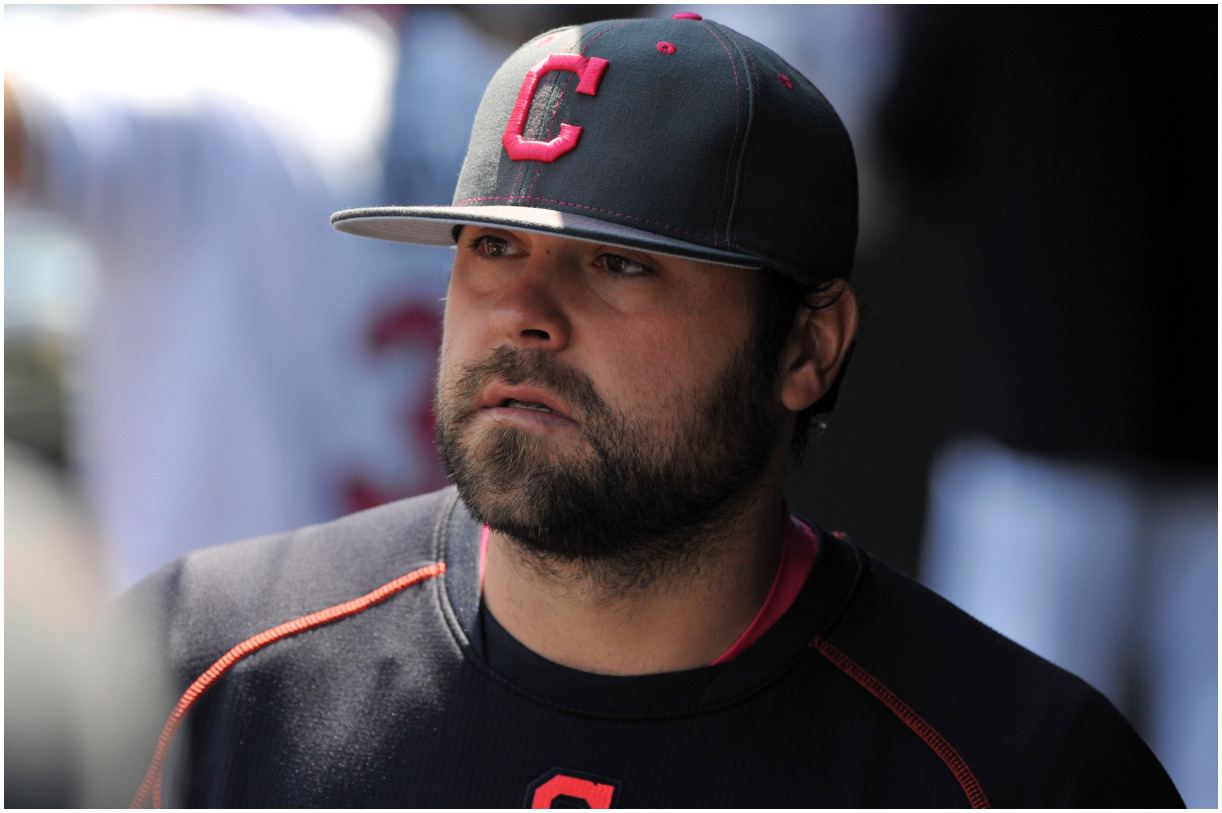 On October 18, 2008, he was arrested near Lincoln, Nebraska, for the suspicion of DUI (driving under the influence), having an open container of alcohol in his vehicle, and speeding.
His blood-alcohol level of 0.28 was over three times the legal limit.
Chamberlain pleaded guilty to drunk driving and was sentenced to probation in April 2009.
His arrest was captured on police video. Additionally, the video aired on the "Drivers 13" episode of truTV Presents: World's Dumbest…. – a series that presents events that are recorded on camera.
Wife
Joba Chamberlain is not married.
Children
Joba has a son, named Karter.
After he retired, Chamberlain said:
"No, it's time to be a dad. Karter is in junior high and obviously this year I got to see him play a lot."
Joba later added:
"It was fun to watch. We went to Cooperstown [for a tournament] and that was fun for the boys.''
READ MORE: Abner Mares Net Worth
Accident
In 2015, he was hurt while playing with Karter at a recreation spot. Chamberlain lost so much blood when he hurt his ankle that there were some concerns for his life.
Joba needed surgery for the injury since the bone broke through the skin.
Before this accident, Joba was working his way back from elbow ligament replacement surgery.
Height
Chamberlain is 6′ 2″ (1.88 m) tall.
READ MORE: Sébastien Bourdais Wife
Quotes
"I mean, running's never easy, but it's something that I don't dread every day."
"I liked to hit. I was a decent hitter – as every pitcher says they are."
Trivia
He is a descendant of the Ho-Chunk tribe, the Buffalo Clan. Joba even said:
"I'm half Native American."
His father nicknamed him "Joba."
Joba has a tattoo that says, "Chunk Pride."
He made an appearance in season 2, episode 15 of Man v. Food – a food reality TV series that premiered on December 3, 2008, on the Travel Channel.
On September 5, 2013, he was ejected for the 2nd time in his major league career in a 9–8 New York Yankees loss against the Red Sox.
READ MORE: Scott Bloomquist Net Worth
Joba Chamberlain – Net Worth & Salary
Chamberlain earned most of his wealth from playing in Major League Baseball for Cleveland Indians, Kansas City Royals, Detroit Tigers, and the New York Yankees.
In seven seasons with the New York Yankees, Joba was 23-14 with a 3.85 ERA in 260 games (43 starts).
Chamberlain finished his career 25-21 with a 3.81 ERA and 7 saves in 10 major league seasons.
During his career in MLB, he made about $13 million from his contracts. For instance, his best season was 2014, when he earned $2.5 million, plus $500,000 as incentives, while his second-best season was 2013 when Joba earned $1,875 million, plus $275,000 as incentives. Chamberlain also made some money from sponsors.
Therefore, American former professional baseball pitcher Joba Chamberlain has an estimated net worth of $8.5 million.
READ THIS NEXT: Who is Nick Bare?
References

https://deadspin.com/joba-chamberlains-freak-trampoline-accident
https://www.sbnation.com/joba-chamberlain-injury-dislocated-ankle