What is Scott Bloomquist's net worth? Who is Scott Bloomquist's wife?
Introduction
Scott Bloomquist, nicknamed – Black Sunshine, Bloomer, The Boss, Dirt Trax Dominator, or the Voodoo Child, is an American dirt late model driver who is known for working on his own racecars as the chief chassis builder.
In 2002, he was inducted into the National Dirt Late Model Hall of Fame.
Biography
He was born on November 14, 1963, in Fort Dodge, Iowa, USA. Scott is the son of an airplane pilot for Air Cal.
Bloomquist made his racing debut when he was 17 at Corona Raceway in Corona, California. He once said:
"I started out with number 17 because I was 17 [years-old]."
Scott went on to say:
"I drove number 90, which is a car my father bought for himself to race. That's how I got involved."
In 1988, Bloomquist won the Eldora Speedway's World 100 against Jeff Purvis, a former race car driver in the NASCAR Xfinity Series.
In 1990, he won the race again.
From 1993 to 1996, Bloomquist raced in the Hav-A-Tampa series.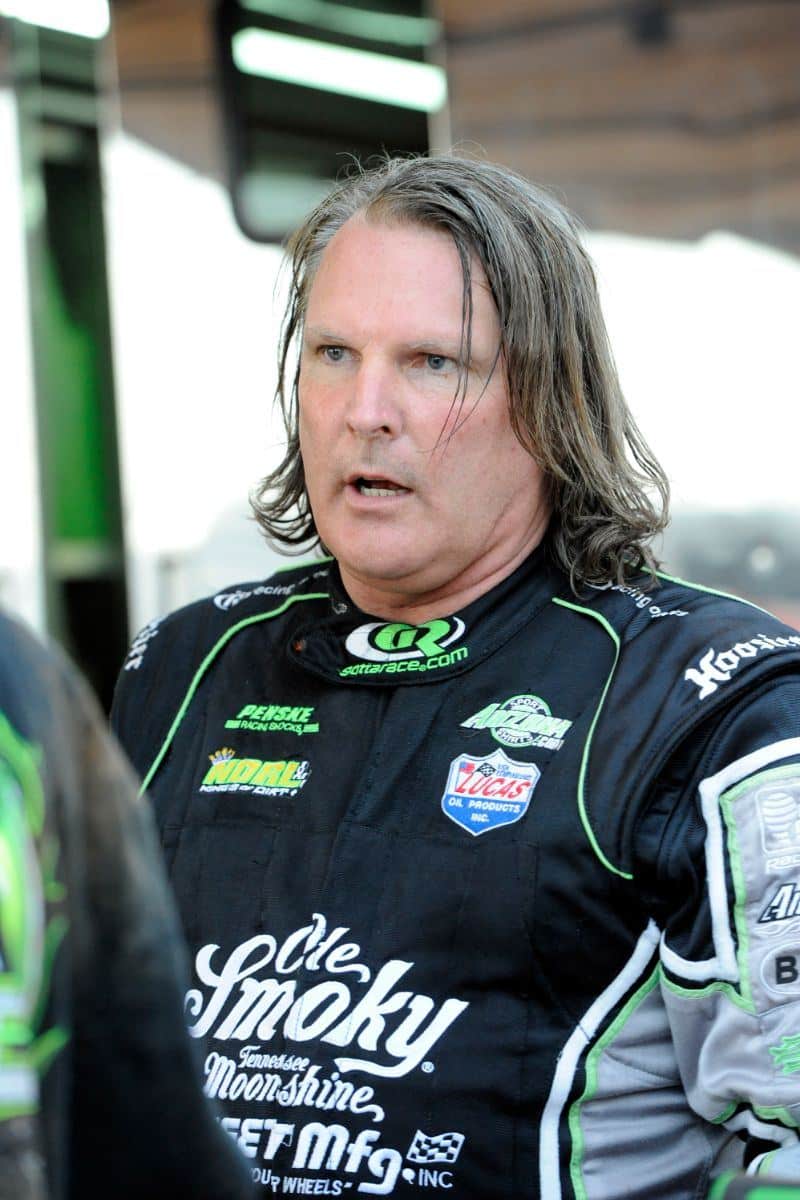 In 2002, Scott was inducted into the National Dirt Late Model Hall of Fame in its second class.
In 2004, Bloomquist won the season champion in the World of Outlaws Late Model Series – a dirt late model touring series that is owned by the World Racing Group.
In 2006, Scott won the Cedar Lake Nationals ($50,000), Dixie Shootout ($15,000), Racefest ($20,000), Scorcher 100 ($20,000), Topless 100 ($45,000), and The Dream ($100,000).
In the same year, Bloomquist was named the RPM Racing News driver of the year.
In 2009, he won the Lucas Oil Late Model Dirt Series championship – a dirt late model touring series owned by Lucas Oil.
On September 25, 2010, Scott had his 500th career Late Model win at the Jackson 100 at Brownstown Speedway in Indiana.
In 2013, Bloomquist started to race in the NASCAR Camping World Truck Series for Kyle Busch Motorsports.
In 2016, Scott was the Lucas Oil Late Model Dirt Series champion.
In the same year, he and four other drivers (Ricky Thornton Jr., Brandon Sheppard, Gregg Satterlee, and Jimmy Owens) filed a $16.5-million lawsuit against Tony Stewart and World Racing Group after they were disqualified for using illegal tires in the June 2016 event.
In June 2018, he refused to take a drug test at Lernerville Speedway for the World of Outlaws Craftsman Late Model Series Firecracker 100. Later, he got suspended.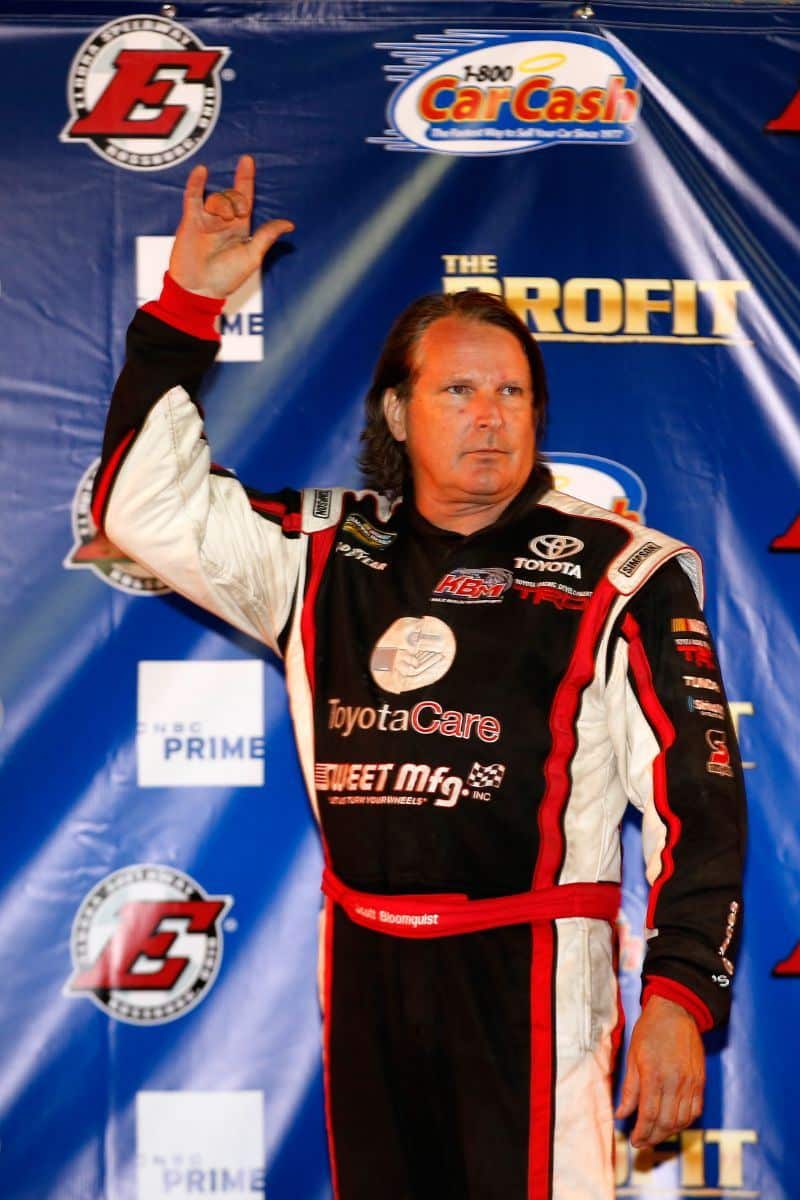 In July 2018, Bloomquist won his 600th feature race at the "Diamond Nationals" at Lucas Oil Speedway in Wheatland.
In 2019, he was hospitalized after a motorcycle crash.
In late 2019, it was announced that Scott Bloomquist Racing would be joining the World of Outlaws Late Model Series in 2020.
During an interview, Scott declared:
"It's exciting. I have such a high percentage win ratio for my first visits to tracks."
Bloomquist added:
"It's in the 70-some percent."
Wife
Scott Bloomquist is married to Katrina Rouse Bloomquist.
Children
The couple has a daughter named Ariel.
READ MORE: Sébastien Bourdais Net Worth
Trivia
On October 5, 1993, he was arrested and charged with possessing 2.7 g of cocaine.
He was found guilty of possessing drug paraphernalia and misdemeanor drug possession and not guilty of felony sale and distribution.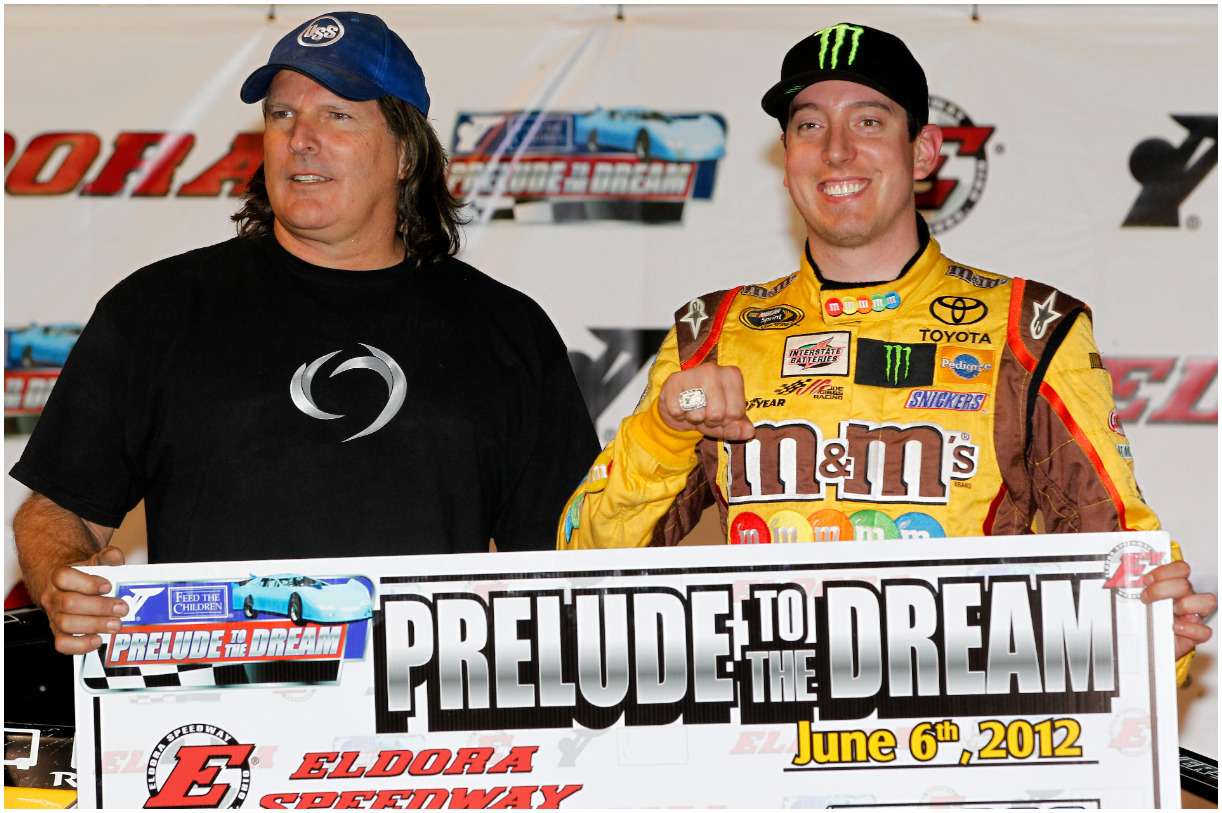 In November 1994, Scott was sentenced to 1 year in prison.
READ MORE: Buakaw Banchamek Age
He filed an appeal, and his sentence was reduced to 6 months in jail since it was his first misdemeanor conviction.
He later said:
"A girl I dated talked me into having someone get some cocaine for her."
Scott continued:
"She had gotten into trouble and the only way she could get out was by setting me up. And she talked me into doing something that no one else has ever been able to do."
Bloomquist also said:
"When they searched the house they found a short straw that had some residue of cocaine in it. The girl had left it there."
READ MORE: Nick Bare & Stefany Banda
Scott Bloomquist – Net Worth
Bloomquist earned most of his wealth from being a professional dirt late model driver.
He won 4 World 100's, 8 Late Model Dreams, and 9 National Championships.
In addition, Scott won the 2009 and 2010 Lucas Oil Late Model Dirt Series as well as the 2004 World of Outlaws Late Model Series.
Therefore, American dirt late model race car driver Scott Bloomquist has an estimated net worth of $1.5 million.
READ THIS NEXT: Who is Rickson Gracie?
References

https://racingnews.co/scott-bloomquist-racing-joins-world
https://www.espn.com/tyler-reddick-mentored-scott-bloomquist